Under health reform, consumers will be the new buyers in public and private exchanges, meaning care management programs will need a sharper focus on return on investment
Contributing Editor
Success in any retail business comes from offering buyers what they want. Given that insurers will be selling to new retail buyers in the coming years through public and private insurance exchanges, it will be important for health plan administrators to identify these buyers' needs, says Ken Sperling, national health exchange strategy leader for benefit consultant Aon Hewitt. "The exchange is a consumer marketplace, meaning health plans will be selling in a retail channel," he explains. "The employer may not be the buyer anymore. When the consumer is the buyer, care management programs that do not deliver a return on investment will not survive.
"Therefore, care management programs will need to help lower the price of the health plan itself," Sperling adds. "If they lower prices, they will become extremely attractive because it can make the health plan more competitive. The days of selling care management programs and charging 50 cents per employee per month are over. Instead health plans will be creating care management programs that can reduce overall premiums by 3 percent, which in a competitive marketplace will be a big deal."
Not yet fully operational, the Affordable Care Act is already having a significant effect on the sale and marketing of health insurance. Health plans are changing how they sell it, and employers are changing how they buy it. While continuing to sell to executives in human resources and finance departments at companies large and small, health plans also are developing relationships with private health insurance exchanges, thus providing a new way for consumers and businesses to buy health care coverage. At its most basic, an exchange is a marketplace where consumers can purchase insurance from different carriers and different benefit plans at the point of enrollment, according to Vince Ashton, president and CEO of HealthPass New York, a private exchange in New York City.
Private versus public
Private exchanges have been operating for years in some 20 states, according to Kaiser Health News. Others are being established now. Both old and new private exchanges will work alongside the public exchanges that the states or the federal government will establish by 2014 under the ACA. If any state fails to start a public exchange, the law allows the federal government to do so.
The differences between the public and private exchanges are significant. Public exchanges will serve individuals and small businesses that are likely to be eligible for federal subsidies designed to make insurance more affordable and will offer insurance coverage through Qualified Health Plans (QHPs). Under the ACA, a QHP is an insurance plan that provides essential health benefits, sets limits on cost-sharing, and meets other requirements. Public exchanges in each state will certify QHPs as meeting the state's minimum standards.
Conversely, private exchanges will be under no obligation to offer QHPs and will serve employed people and small businesses that are unlikely to qualify for federal subsidies.
At least one new private exchange will serve large businesses but most will serve individuals and small businesses. Under the ACA, Congress assumed that large employers did not need an exchange, at least not initially, says Timothy S. Jost, JD, a professor at the Washington and Lee University School of Law. "Congress concluded that the large employer market is working well and didn't need to be fixed," he says. "So for now, the public exchanges are not intended to serve large businesses. It's not until 2017 that the public exchanges can extend to larger businesses."
One other difference is that unlike public exchanges, which have some reinsurance and other mechanisms that Congress added to protect them against financial failure if payments greatly exceeded income, the private exchanges have no such protections.
For insurers, private exchanges offer an opportunity to test the concept in action. An example of an exchange for small employers is BlueKC, which Blue Cross Blue Shield of Kansas City started in January to learn what it could about this new method of selling insurance. (See "Lessons Learned From Starting an Exchange" on page 18.)
For employers, private exchanges mean they can change how they pay for health care. About half of large employers have said in recent surveys that they will switch to a defined contribution approach to health benefits. Currently, most employers use a defined benefit approach, meaning they define the benefits for employees and then contract with health plans to deliver those benefits. Under a defined contribution (DC) approach, the employer sets a fixed dollar amount for employees who then buy health insurance up to that amount or pay more out of pocket if the plan they choose is more costly.
Concerns raised
A survey last year by Aon Hewitt, a benefit consultant, shows that within five years, 44 percent of 562 responding companies would prefer a corporate exchange and a DC approach. A survey done this spring by J.D. Power & Associates shows that 47 percent of responding employers definitely or probably will switch to a DC approach although no time frame was specified. (See "Survey Shows Employers Will Continue to Offer Health Coverage," below.)
Survey shows employers will continue to offer health coverage
More than two thirds of employers lack a formal health care strategy but 94 percent remain committed to offering and financially supporting health benefit coverage in some form, says a survey of 562 employers last year by Aon Hewitt. Most employers (77 percent) offer health plans with limited choices and pay a percentage of the cost, but within five years, 44 percent say, a corporate exchange will be the preferred approach to providing health care. Only 4 percent of employers now use an exchange. When those 44 percent of employers adopt a corporate exchange, they will also switch to a defined contribution approach in which they will give employees a fixed-dollar amount for employees to buy health care coverage through an exchange, the AON survey reports. Survey respondents included representatives from a broad spectrum of industries, including retail, higher education, banking, finance, and energy.
Source: Corporate Health Exchange Survey: The Time is Now, Rethinking Health Care Coverage, Aon Hewitt
While creating opportunities for employers and insurers, private health insurance exchanges also raise concerns. "There's a lot to be said for increasing competition in the market, particularly for small businesses," says Jost. "If someone has a creative idea about how to sell high quality, high value health insurance competitively alongside the public exchanges, the ACA statute doesn't prohibit private exchanges and I'm not sure it should. But I'm ambivalent because private exchanges need to be approached with a lot of caution to ensure that they do not undermine all the protections Congress put into the ACA."
Private exchanges could draw individuals and small businesses away from the public exchanges, causing them to lose the premium tax credits, he says. They could draw health insurers away from the public exchanges, and they could steer consumers and small businesses to plans that are not necessarily the best quality but for which they make the most profit. Jost also worries about what insurers call cherry picking.
"The idea of the exchange was that insurers would compete on price and quality rather than on risk selection," he says. "It would not be hard to set up an exchange to pick off the good risks and leave the bad risks for the public exchange.
"My final concern is that only QHPs will be sold through the public exchanges, and QHPs have to meet requirements that non-QHPs don't have to meet," Jost explains. "A private exchange could have all the non-QHPs, which are lower in price and quality. It's easy to assess price but much harder to assess the quality of health insurance. A consumer or small business then could buy a cheaper insurance product but find in the long run that it offers much less value than is available on the public exchange."
These issues notwithstanding, insurers and consultants are developing private exchanges to serve employees seeking more health insurance options and to allow employers to switch to DC. "Over the past few months, I've met with 45 to 50 of our national accounts who are interested in transitioning to a defined contribution for their existing active members or retiree population," says Jeff Welch, divisional vice president for emerging markets at Health Care Service Corp. HCSC is a health benefit company that offers insurance from Blue Cross & Blue Shield plans in Illinois, New Mexico, Oklahoma, and Texas, and from Dearborn National. "The defined contribution model will change the way we deliver our products by expanding choice to consumers and making a wide range of affordable products accessible to them."
Last fall, HCSC, WellPoint, and Blue Cross of Michigan invested in Bloom Health, a private exchange in Minneapolis. HCSC and WellPoint are testing the concept this year and plan to introduce the exchange to more businesses and to other Blue Cross & Blue Shield plans in 2013. Bloom Health offers plans from a variety of insurers, including HCSC, WellPoint, Blue Cross of Michigan, and Medica.
Shift under way
Through Bloom Health, HCSC offers its Blue Directions exchange to consumers. On the exchange's Web site, the system asks each potential enrollee 30 to 35 questions. "The questions ask about your personality traits and your risk tolerance," says Welch. "From 12 plans available under a pilot program through Blue Cross of Oklahoma, Blue Directions uses the answers to recommend three plans to each consumer. Seventy percent choose one of the recommended plans.
"Right now, we're expanding the number of choices available to our members as more employers move to a DC model," Welch says. "Consumers want more choices so that they can make decisions based on their individual economic situations. Having more choices will mean consumers will be more satisfied with their plan selection." By 2014, HCSC will offer products through the public exchanges as well, he says.
Last August, Bloom Health began operating a private exchange for Medica, a not-for-profit health plan in Minneapolis, and for BCBS of Michigan. Now it serves 118 employers and 70,000-plus members, says Kevin Kickhaefer, Bloom Health's head of sales and market development. "Insurers are interested in private exchanges so that they can meet employers' demands for more choice and allow employees to choose a plan that they want. We give the consumer the power of the purse and control over choosing their plan. Many employees are choosing plans that are less rich than what they had before which will lower costs for the employers and employees."
One of the nation's largest private Medicare exchanges is Extend Health in San Mateo, Calif. For seven years, it has served Medicare patients and employers of all sizes. It works with 80 health insurers, has 175 employer customers, and 200,000 retirees, says Bryce Williams, president and CEO. The prospect of providing coverage to 30 million Americans under the ACA is significant, but it is unlikely to change how private exchanges operate, he says. "The private exchanges will continue to mostly serve people who have employer-sponsored insurance, whereas public exchanges will mostly serve people who don't have such insurance."
Another company that has offered a private exchange for more than 10 years is HealthPass New York, founded in 1999. "We work with sole proprietors and small businesses up to 50 employees," says Vince Ashton, president and CEO. "We have about 4,000 employers and 30,000 members, meaning employees and dependents, and we have two of the biggest insurers in New York, Oxford Health Plans and Emblem Health. The structure that most employers use is direct contribution. In New York State, which has community rating, DC works well because there's no individual rating. The plan costs are set in each community. Any employee who wants a higher level of benefit than what the employer DC provides for can buy up."
Employers set up payroll deductions for employees and then pay HealthPass, which pays the health plans. HealthPass makes a fee on each transaction for the work it does for insurers, such as billing, data entry, enrollment, disenrollment, and handling changes for employees during the plan year.
When the public exchanges open, Ashton predicts a subset of small employers, particularly those with only a few low-wage workers, may drop coverage. "They'll give employees a certain amount of cash for health care and have them enroll through the public exchanges where they may be eligible for additional subsidies," he says. "But large employers will retain their role because doing so gives them a competitive advantage.
"It doesn't make sense for large employers to drop coverage because they get the tax benefit, and if they don't offer coverage, they could be perceived as being less competitive as an employer," he adds. "Health care is a benefit that people equate with their work. If you don't have a robust benefit package you will lose employees to other companies. Plus, they will continue to offer the disease management programs they have because those are significant benefits designed for those particular workers. Employers don't want to give them up."
A multicarrier, multiemployer exchange
A company establishing a new exchange for large employers is Aon Hewitt, a benefit consultant that has commitments from regional and national health plans. Aon plans to do enrollment this fall and go live on January 1.
"We wanted to give the insurance community an opportunity to see how a multiemployer and multicarrier exchange would work so that the insurers would be more prepared to enter the state exchanges in 2014," explains Sperling. "It will give them experience with a decent risk pool from large employers and their dependents."
The exchange for large employers has a standardized plan design, meaning insurers will compete only on price, network, formulary, brand name, service, and care management. "In the past, plans competed on plan design and that led to confusion among consumers," Sperling says. "We're trying to take that element away and there are a lot of other factors that a strong insurer can use rather than whether a certain service, such as physical therapy, is covered at 90 percent or 80 percent. The essence of an exchange is competition and efficiency.
"The exchange is an efficient way to purchase health insurance, since it will allow consumers to consider many available choices and use sorting and filtering tools to narrow them to a relevant few," Sperling explains. "But also, the exchange drives efficiency across the system. Health insurers will need to become more efficient to compete on price. Doctors and hospitals will need to become more efficient or risk being excluded from insurers' networks, because high cost providers will drive up premiums and make the insurer less competitive. And consumers will need to become efficient purchasers of health care services, or they will end up paying more out-of-pocket in plans that have higher deductibles and cost sharing. All of this is good for the system."
In its consulting work for employers, Aon has been enrolling employees in insurance plans for 20 years. It has 10 million participants in its human resources outsourcing program for its employer clients.
Moving pieces
"From this experience, we know what's most important to enrollees," Sperling says. "They want to know if their doctor is in the network, what the pharmacy benefits are, and how much the plan costs for basic plan design features, such as the formulary, deductible, coinsurance, and out-of-pocket maximum. Those are the only moving pieces that we have in this exchange."
For employers and consumers, exchanges will foster competition, he adds. "Even if a hospital and physician group are coming together in a particular area, an exchange allows you to put the membership out on the market for them," Sperling says. "And, whenever you have a market where one payer dominates, interesting things can happen because an exchange enables an easier market entry strategy."
While Sperling is optimistic, Jost is concerned about how private exchanges will set premiums. "If the premiums are set for employees based on health status, that could violate the Health Insurance Portability and Accountability Act and if based on age, that could violate the Age Discrimination and Employment Act," he says. "If you have a private exchange for large employers, and employees can take any plan in the exchange but all plans are community rated so that the premiums are the same for everyone, there may be some concern about adverse selection because sicker people will probably choose more generous plans."
Aon uses a risk-adjustment formula it has developed over 20 years of enrolling employees in health plans, Sperling says.
"We have designed the exchange to be totally ACA-compliant but not ACA-dependent," he adds. "It's a private exchange, meaning there is nothing in it that conflicts with the law."
Kickhaefer, of Bloom Health, says "It will be interesting as the private exchange market continues to mature to see if carriers will agree to a multicarrier, fully insured offering. I have had many discussions and thus far carriers are cautious. I think you will see large national employers moving to multicarrier in a self-insured offering first, then potentially to fully insured, if the carriers agree to compete in a fully insured arrangement. Time will tell."
Lessons learned from starting an exchange
Health insurers succeed by managing risk. For Ron Rowe, that means managing calculated risk.
In the past three years, Rowe has taken two big risks. First, he recommended that Blue Cross Blue Shield of Kansas City offer five health insurance plans to accommodate a shift among its small-employer customers to a defined contribution (DC) approach to employee health insurance. The move succeeded when small employers took advantage of the new offerings.
Then last year, Rowe, the vice president for individual and small group sales for BCBS of K.C., took a second calculated risk. He suggested that the not-for-profit plan serving employers and consumers in 30 counties in Kansas and two in Missouri build on its experience with DC and start a health insurance exchange. Recognizing that the Affordable Care Act allows for public and private health insurance exchanges, Rowe wanted BCBS of K.C. to get some experience with these new models of selling to consumers.
Gaining experience
As a result of taking these two gambles, Rowe is learning significant lessons now that the plan has six months of experience running a health insurance exchange for employers and consumers in Kansas and Missouri.
BCBS of K.C. will be well positioned if Kansas and Missouri open public exchanges as required under the ACA in 2014. Rowe defines the exchange — called BlueKC — simply as a market for insurance products from one insurer. Brokers and employers can go online to choose among 10 such products, all from BlueKC. Since this private exchange offers products from only one insurer, it is unlike the public exchanges that will be offered to consumers and small businesses under the ACA. The public exchanges will provide a variety of products from a number of insurers.
"We have to figure out how to sell to consumers now because in 2014, the underwriting will go away and everyone who couldn't get health insurance will be coming on," Rowe says. "By that time, we should be ahead of the game because we will already have about two years of experience with our exchange."
Seven months into the experience, Rowe declares BlueKC a success. "By the end of May, we had 126 employer groups that have offered it to their employees and a little more than 3,500 new beneficiaries on the plan," Rowe says. "And it's gaining momentum because more employers are asking about it."
BlueKC helped BCBS of K.C. grow from 80,000 members to 87,000, and half of those new members are in DC plans. The other half are in traditional plans. "These are all new people who were not in our plans last year," Rowe says. "This growth is because having offerings for defined contribution and having an exchange gave us a new and more interesting story to tell this year while other insurers are still offering the same old plans. That probably got us more attention with the employers than we would have received otherwise."
"In 2009 employers were telling us they couldn't afford the cost increases any more and would be unable to provide insurance," Rowe says. "So, that year, we started to offer five DC products in the small group market, which allowed them to fix their costs at a set contribution amount and let each employee pick the best plan. If the employees wanted richer benefits, they could pay more out of pocket. Or if they wanted a high-deductible product, they could pay less. They could also use those funds to buy ancillary products if they wanted."
The downside? DC plans make actuaries — and board members — nervous about the potential for adverse risk selection. "If you have 50 employees and 10 sick people run to the rich benefit plan and 40 healthy people run to a high-deductible, low-premium plan, you might not have the premium income you would have from a traditional defined benefit product," Rowe explains.
The 32 counties where BCBS of K.C. is licensed to sell insurance have a population of 2.5 million people. As a not-for-profit plan, it needs to make only a 1.5 percent or 2 percent profit. It has no investors to keep happy, Rowe says.
"After running the numbers, the actuaries estimated the total potential loss and possible gain," he says. "They thought it could do well but still set aside enough funds in case it went south. Essentially, we decided this is a good experiment between now and 2014 when the state exchanges are scheduled to open."
Five more products
Plus, employers were still concerned about costs. "For all these reasons, it was the perfect time to go all in on our own exchange," Rowe says. "To do that, we added five more DC products and offered them to larger employers along with the offerings we already had in the small group market. We also built the online components needed for enrollment and shopping for employees."
Last fall, Rowe and other sales executives explained the concept to insurance brokers, who started selling the idea in November for enrollment January 1. The 10 BlueKC products have a range of annual deductibles from $500 to $5,000.
This private exchange is unlike the public exchanges that will operate under the ACA because employees cannot purchase individual insurance plans. Instead, employees are offered group plans based on a composite rating for each employer. "That means there is no individual underwriting and the rate is the same for every employee in the group," Rowe says. Offering an exchange and 10 DC plans gives BCBS of K.C. an advantage over other insurers.
"It shows we have a product for the employers seeking lower costs that the others don't have," Rowe says. "We ask the employers, when you have open enrollment, would you rather say, 'We've raised your deductible and your copayment and changed the formulary'? or would you like to say, 'Here's how much money I can give you and here are the plans you can choose from based on your need'? That gives us an advantage that other insurers can't offer. Plus, two years of market research will be valuable as long as we can manage the risk."
BlueKC's experience shows that most small employers offer plans with deductibles of $2,500 and $5,000. Perhaps more interesting is that 60 percent of employees take a benefit design that is not as rich as what the employer offered previously.
"That tells us that if it's coming out of their own pocket, they don't want a plan that is as rich as what the employers provided," Rowe says. "And if they have any money left over, they use it to buy vision or dental. Even though we don't have those products on our exchange yet, the brokers have them in their portfolios."
How medical directors can use exchanges to their advantage
One change coming as a result of the Affordable Care Act is that health plans will find it will no longer be sufficient simply to cite platitudes about the cost-lowering and quality-improving benefits of disease management initiatives. When consumers begin buying health care on public and private insurance exchanges, medical directors will arguably need advice from actuaries and risk managers on how to structure care management programs to maximize return on investment, says Ken Sperling, national health exchange strategy leader for the benefit consultant Aon Hewitt.
"For care management programs, the buyer will be the underwriter," Sperling says. "The underwriter will have to agree to a premium discount for these programs, meaning medical directors will need to persuade the underwriters that the care management programs actually will reduce costs."
High-cost patients
Ron Rowe, vice president for individual and small group sales for Blue Cross Blue Shield of Kansas City, agrees, saying he believes medical directors will be pressured to identify high-cost patients when they enroll through health insurance exchanges. "The whole issue of adverse risk means we need to know what types of people are going into which plans sooner rather than later," he says. "For example, if people with diabetes are enrolling in our plans, we need to know that. This is a concept called on-boarding in which we need to identify the people at risk at enrollment. That way we can use disease management programs more efficiently to manage risk upfront.
"We can no longer wait until the claims come in to identify these people," Rowe says. "We need to take steps on the front end with health risk assessments to get people engaged."
Pharmacy directors
Health plans might enroll these same consumers and dependents anyway, but when health plans in exchanges compete on price, premiums will be lower. "We're getting these patients now, but all the healthy people won't be paying us 10 percent to 15 percent in higher premiums anymore," Rowe explains.
Pharmacy directors face similar challenges. "The price of the pharmacy component will be part of the overall premium, which means the pharmacy benefit will need to be integrated closely with the medical benefit," Sperling advises. "Pharmacy programs will need to show that they can increase adherence and lower utilization of emergency room visits and hospital inpatient stays because when you do that you reduce the overall cost of care. Ultimately, lower costs will affect the premium.
"Whether the plan is on a corporate exchange or a state exchange, what will be important to pharmacy directors will be integration, formularies, and risk management," he adds. "In either case, you need to be a risk bearing entity to play."
— Joseph Burns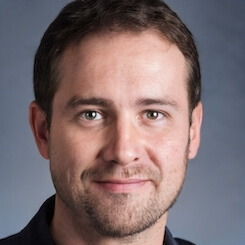 Paul Lendner ist ein praktizierender Experte im Bereich Gesundheit, Medizin und Fitness. Er schreibt bereits seit über 5 Jahren für das Managed Care Mag. Mit seinen Artikeln, die einen einzigartigen Expertenstatus nachweisen, liefert er unseren Lesern nicht nur Mehrwert, sondern auch Hilfestellung bei ihren Problemen.