Employees won't be abandoned by their companies, whose contributions will continue to rise — somewhat
There's nothing new about private health insurance exchanges. They've been a regular part of the insurance scene for years, with a well-developed market among retirees. But this year the private exchange marketplace for active workers has grabbed headlines as some big employers shifted employees out of standard self-insured plans.
The prospect of a tidal shift as more employers follow the path cut by the corporate trailblazers has big implications for insurers looking to grab — or keep — market share.
Aon Hewitt, Buck Consultants, Mercer, and Towers Watson are all among the benefit consultants operating private exchanges. Walgreens turned heads just weeks ago when it announced plans to move its 160,000 employees into a private exchange run by Aon Hewitt, where 18 employers will participate and 20 insurers will offer plans. The move was cheered on by Helen Darling, president of the National Business Group on Health, who endorsed the switch as an effort to provide workers with "competitive, cost-effective, flexible benefit choices."
These private exchanges are a much different breed from the public exchanges being rolled out under Obamacare for individuals and small businesses. They raise related questions about which system will offer the best coverage options and eventually may provide contrasting options for employers that would like to stop being self-insured. The private exchanges also are raising concerns among consumer advocates who fear that this latest shift is another big step on the long road from defined benefits to defined contribution, shifting the bulk of the cost of health insurance, and the risk, to individuals.
Private exchanges "are independent of what is going on with reform," says Mike Christie, the eloquent marketing chief for Aon Hewitt's exchange. "But we have concepts in common, trying to do things to drive sustainability and the affordability of health insurance."
"There must be transparency to understand the long-term value of these arrangements," says Mike Thompson, a consultant at PwC. He's talking about private health exchanges.
Christie has a persuasive pitch. Large employers that sign up for these national private exchanges can offer workers a subsidy and a place to shop for a plan that the employee decides best suits his or her family. Christie says that the health plans can take every innovation they like to the table, from newly adopted narrow — or high-performing — networks to accountable care organizations, without having to design each offering for a self-insured company's likes and dislikes. "In our model there's more control and accountability for the carrier," says Christie.
Mike Thompson is a top consultant at PwC (PricewaterhouseCoopers's preferred name now), which is sticking with its traditional business of advising companies and staying out of the private exchange business. "In its purest form, this is a predefined marketplace of plans arranged by the private exchange," says Thompson. "What we're seeing is that more and more flexibility is being built into the predefined marketplace. The presumption is that the private exchanges will bring economies of scale and sophistication in terms of negotiations with vendors."
Getting advice
One of the added roles that a private exchange can offer, adds Thompson, is as a gateway to the public exchanges. While employees cannot take company subsidies into a public exchange, they can get advice on how they would fare on a public exchange with the government subsidies that are available. And a subset of employees could find it to their advantage to go with a public exchange.
Critics say that if the private exchange offering sounds too good to be true, that's because it is. Where Aon and the companies are offering a multitude of plans and benefits, consumer advocates see a simple step forward in the switch from defined benefits to defined contributions, with thorny problems awaiting people with the highest medical expenses.
Choice isn't always good
"The concept is to give workers lots of choices," says Kathleen Stoll, director of health policy at Families U.S.A. "That's good, but choice isn't always good in the world of health insurance.
"If young, healthy employees opt for less expensive and less costly plans on a private exchange, it wouldn't be surprising to see older, less healthy employees choosing more comprehensive, more expensive plans. That kind of cherry picking is likely to lead to a bad case of cost acceleration for more costly plans." And real problems arise when you have a "death spiral in rising premiums for more comprehensive plans."
"The second concern, and one we share, is about moving to a defined contribution instead of a defined benefit," Stoll adds. "It allows employers to delink the inflation that's underlying health care costs and reflected in premium inflation.
"It's really just another way that some employers can shift more costs to workers," she adds. "Not because they're bad guys. When premiums rise at a double-digit rate, they're more likely to say we can't offer that plan, but here's a thinner plan that shifts costs to workers."
That position reflects what Christie sees as a fundamental misunderstanding about the market dynamics involved. If employers wanted to move to a defined contribution, capping their exposure, they could do it today without changing anything else.
"Most employers are not assuming their contribution will stay the same," says Christie, adding that most are looking for ways to rein in the growth. "They are assuming it will adjust according to rising costs. This is a solution with a better promise of reducing the trend curve over time."
Thompson agrees, up to a point. The private exchanges are a step in the direction of defined contributions, he offers, but they are not just about limiting a company's financial exposure. Companies have a vested interest in making sure that active employees have good benefits, with health insurance often figuring prominently in a company's plan to recruit and retain the best staff. Also, there's no easy way for any company to wash its hands of the plans being offered.
"Because the coverage continues to be offered on a group basis for active employees, it's hard to disassociate the company from the benefit offering," says Thompson. "It's not pure defined contribution. They still have skin in the game on how these costs are managed."
A million members have enrolled on private exchanges this fall "and we think that number will expand to 40 million by 2018," says Rich Birhanzel of Accenture.
What just about everyone agrees on is that this is one sector of the health insurance market poised for fast growth.
"We're in the early days of what we think will be a very significant marketplace over the next four to five years," says Rich Birhanzel, managing director of Accenture's health administration services. "There's a million, maybe more, members on private exchanges, enrolling this fall, and we think that number will expand significantly over the next few years to 40 million by 2018.
"We found that 83% of U.S. customers surveyed don't know what a private exchange is, but over half are attracted by the idea once it is explained," adds Birhanzel. And that's not too surprising, if you consider that people are growing increasingly comfortable with online shopping exchanges for auto insurance and other products.
All options
"We know from our surveys that 40% of employers will be considering private exchanges in the next few years," adds Thompson. "Employers are keeping all options on the table, but many employers don't believe they're in the health care business."
Whatever you do, Thompson advises businesses, don't lose sight of the small print about who's paying what. Some private exchanges rely on commissions from insurers. Some are paid fees. And some get side deals that no one reports.
Adds Thompson: "There must be transparency to understand the long-term value of these arrangements."
---
Our most popular topics on Managedcaremag.com
---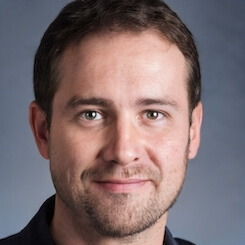 Paul Lendner ist ein praktizierender Experte im Bereich Gesundheit, Medizin und Fitness. Er schreibt bereits seit über 5 Jahren für das Managed Care Mag. Mit seinen Artikeln, die einen einzigartigen Expertenstatus nachweisen, liefert er unseren Lesern nicht nur Mehrwert, sondern auch Hilfestellung bei ihren Problemen.