As we learn which supplements are truly beneficial, is limited coverage of specific products in the works?
A desire to take control of their own health care, added to dissatisfaction with rising drug costs, is driving consumers to buy dietary supplements. Also known as nutraceuticals, they include vitamins, minerals, and botanical and herbal remedies. Other categories of nutraceuticals include "natural" foods and functional foods (e.g., products fortified with nutrients, like eggs with omega-3 fatty acids or orange juice with calcium). All are marketed on the presumption that they provide medical or health benefits.
According to the Nutrition Business Journal, the U.S. nutrition industry had $68.6 billion in sales in 2004. Sales of supplements accounted for $20.3 billion, with annual growth projected at 3–5 percent through 2008.
Surveys estimate that more than 40 percent of the population uses some form of complementary or alternative treatment to maintain health, to ward off the effects of aging, or to supplement inadequate diets. Many health plans already cover some of these services, such as chiropractic, acupuncture, and massage therapy, as well as fitness and weight management programs. The next step may be limited coverage of dietary supplements. Proponents argue that such coverage would give managed care plans a competitive advantage and improve quality control.
"Many consumers are taking these products anyway," reasons Thani Jambulingam, PhD, associate professor and chair of the department of pharmaceutical marketing at Saint Joseph's University in Philadelphia. "The pioneers who enter this market from managed care will be able to offer a significant differentiator."
Plans pave the way
Several managed care plans have already entered the dietary supplement market in some fashion. At the forefront in providing such benefits is American Specialty Health, a complementary health care organization that contracts with health plans, insurers, employers, and others to deliver chiropractic, massage, acupuncture, and other nontraditional therapies. Since the early 1990s, ASH's approximately 80 million members have been able to purchase vitamins at a discounted rate through the company's Affinity Program. About a year ago, after five years of planning, ASH rolled out new health plan programs that include vitamins and minerals.
Although ASH is believed to be the first to offer employers the option of providing covered benefits for vitamins and minerals, some managed care plans already offer discounts on dietary supplements purchased through their Web portals. Cigna, for example, offers its members discounts of up to 40 percent from ordinary retail prices on dietary supplements as part of its Healthy Rewards health and wellness program. Members can order the products online or by telephone.
Oxford Health Plans, now part of UnitedHealth, offers two dietary supplement programs to its members through its Web site. In addition to being able to purchase products at a 20 percent below retail prices, members can link to «www.consumerlab.com», a supplement evaluation company, to read and download product evaluations that include ingredient and information on possible interactions.
"Not only can members get good information about what's in these products, they can get them for a better price," says James N. Dillard, MD, medical director of complementary and alternative medicine at Oxford Health Plans/UnitedHealth.
Like Oxford Health Plans, Kaiser Permanente sees the value in educating its members about the safety and efficacy of dietary supplements. After a pilot study indicated that members were primarily interested in product safety, Kaiser spent three years working with the editor and staff of the Natural Medicines Comprehensive Database to build a patient version.
The database lists products for sale and provides hyperlinks to the ingredients they contain. In June, Kaiser went live with an online version for its members. Kaiser's site includes a drug/herb interaction checker that allows members to list whatever drugs or herbs they are taking and look for any interactions between them.
"Granted, this is limited by the amount of science we have, but it is a huge step forward in trying to honestly say to our members, 'Here is what we know, here is what we don't know' about these products," says Harley Goldberg, DO, director of complementary alternative medicine for Kaiser Permanente's Northern California region and the architect of the new Web site.
Scientific research
Some experts say an increase in the scientific evidence that supports the efficacy and safety of certain dietary supplements may have the greatest effect on how — or whether — they are covered under traditional benefit plans sponsored by employers.
"It's the responsibility of society as a whole and medicine as a subset to create a culture of support for this research," Goldberg says. "Managed care companies could have their providers actively participate in this research as well as potentially provide funding to support these activities."
According to Carol Haggans, scientific and health communications consultant at the Office of Dietary Supplements, a division of the National Institutes of Health that promotes education and research, several large clinical trials are under way to test the effectiveness of certain botanicals. Other trials have already been conducted for such products as saw palmetto for prostate disease and glucosamine for arthritis. "Once some of these studies are completed and show whether something is effective or not, there may be more interest in those particular products," Haggans says.
In addition to the need for more scientific research, the need to develop standardized manufacturing methods is another critical issue.
"There's no question that some of these products have no scientific basis at all, but there is indication that many of them do," says J. David Gangemi, PhD, director of the Institute for Nutraceutical Research at Clemson University, which works with the industry to help standardize clinical trials and evaluate product efficacy. "The key is to standardize the products so that modern medicine can take advantage of them."
Gangemi argues that providing coverage may actually give managed care organizations some control over the supplement industry. "If the insurance industry is going to be paying, it could demand that the products being covered are truly quality products," he says. "Managed care could put together a group that could monitor the consistency of these products."
Regulating supplements
How dietary supplements are regulated is another issue that may affect coverage. Under the federal Dietary Supplement Health and Education Act passed in 1994, dietary supplements are regulated like foods, not drugs, by the Food and Drug Administration, and are therefore not required to be tested clinically before going to market. The FDA allows marketers to make so-called "structure/function" claims on their labels, such as "calcium promotes strong bones," but the label must include a disclaimer that the FDA has not evaluated the claim and that the product is not intended to diagnose, treat, cure, or prevent disease. Supplements can only be banned when the FDA proves the product is harmful to the public.
The Academy of Managed Care Pharmacy says that until nutritional supplements are approved by the FDA in the same way as any prescription product, it is doubtful that managed care organizations will include them in their formularies. Plans can slowly enter this niche market by offering coverage to those supplements that currently carry health claims allowed by the FDA.
"Those that carry health claims are actually preventing diseases, and I think that is a good enough reason to allow reimbursement," says Luke Bucci, PhD, vice president for research at Schiff Vitamins in Salt Lake City. "There wouldn't be a health claim unless there was good, reproducible research."
Dillard from Oxford Health agrees that opportunities may exist for coverage of selected products as long as certain criteria are met. "Increasingly, as we have solid scientific evidence that some of these nutraceuticals really do make a difference and conventional physicians are increasingly recommending them, there may be opportunities to pay for some of them, but I think the bar that they are going to have to jump over is going to be fairly high," he says.
Providing tax incentives
Broader coverage of dietary supplements may also come in the form of tax incentives, fueled in part by an increased emphasis on consumer-directed health plans. In April, Republican Representative Chris Cannon of Utah introduced a bill with bipartisan support that would allow consumers to deduct the expense of dietary supplements and low-fat meal replacements that qualify for FDA-approved health claims as part of their health savings accounts (HSAs) and flexible spending accounts (FSAs). According to the bill, this could include dietary supplements that contain, among others, antioxidant vitamins, calcium, folic acid, omega-3 fatty acids, and soy protein. Dietary supplements prescribed by doctors for a specific medical condition are currently covered under HSAs and FSAs.
Two big supporters of the bill are the National Nutritional Foods Association, the nation's largest lobbying organization for the natural products industry, and the Council for Responsible Nutrition, a trade association of nutritional supplement manufacturers.
"We need to do things that encourage people to stay healthy and take responsibility for their own good health," says Steve Mister, CEO of the Council for Responsible Nutrition. "If this passes, more people will be encouraged to look at practicing a more proactive lifestyle because the tax code will reward that behavior. "
Bucci from Schiff Vitamins says that legislation offering tax incentives for dietary supplement purchases could enhance the industry's credibility and lead to improved communication between consumers and medical practitioners. Many patients are afraid to tell their physicians that they are taking supplements for fear of ridicule. This reticence may make them vulnerable to potential risks of adverse interactions with prescription drugs or to other medical problems.
Costs vs. benefits
While proponents acknowledge that offering coverage of dietary supplements may increase costs in the short term, they contend that providing such benefits could help health plans to attract more patients and thus improve the bottom line in the long run.
"If a health plan offers vitamins as a covered product, many people would acknowledge that that plan has a slightly different focus and is interested in a preventive, rather than just a curative, model," says Metz from ASH. "In today's market, many health plans are looking for ways to show that they are really committed to a holistic approach to medical care. Nutraceutical coverage is just a small piece of that."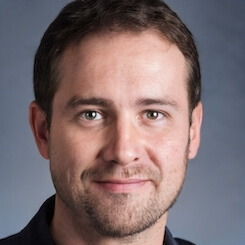 Paul Lendner ist ein praktizierender Experte im Bereich Gesundheit, Medizin und Fitness. Er schreibt bereits seit über 5 Jahren für das Managed Care Mag. Mit seinen Artikeln, die einen einzigartigen Expertenstatus nachweisen, liefert er unseren Lesern nicht nur Mehrwert, sondern auch Hilfestellung bei ihren Problemen.