Gee, was it something she said? Our little corner of the Twitter-verse lit up a few months ago when we looked at how insurers might have to reinvent themselves under the Affordable Care Act, and the article included an interview with Regina Herzlinger, PhD, of the Harvard Business School. All she did was contend that accountable care organizations and patient-centered medical homes — the great hope of so many health care leaders — will fall flat on their faces. Here's what she said.
"ACOs will implode just as capitated HMOs imploded in the 1990s. People say that won't happen because we have better data now. Wish it were true, but we don't have better data now. The electronic medical record systems don't talk to each other and the public health insurance exchanges are largely a dream waiting to happen, rather than a reality."
The reason PCMHs will not succeed, Herzlinger said, "is that health care follows the 80/20 rule — 20 percent of patients generate 80 percent of the costs. Those 20 percent are the chronically ill, and I don't see how primary care physicians serving these patients add value to their care. I'm a huge fan of primary care physicians and they have a vital role in making health reform succeed, but if I were a class 3 CHF patient I would see a heart failure specialist. If I were an advanced type 2 diabetic, I would go to the Joslin Diabetes Center, not a primary care provider."
None of this sat well with Glen R. Stream, MD, president of the American Academy of Family Physicians. Here is his response:
Herzlinger Misses Mark
The article "Herzlinger Predicts ACOs, PCMHs Will Fail" in the April issue of Managed Care makes grave and unlikely predictions while ignoring critical pieces of the big health care picture. Regina Herzlinger, PhD, focuses solely on the business aspects of accountable care organizations and patient-centered medical homes and fails to account for how patient care actually works.
Herzlinger forecasted "focused factories" two decades ago. This model contradicts the realities of today's health care environment, where there is a strong focus on quality improvement and cost reduction through decreased fragmentation and better continuity of care. The focused factory model would drive up costs and lead to more invasive and often unnecessary treatments. No patient wants to go to a different doctor for each body part, organ, or condition and try to coordinate all the actors in that kind of circus.
The patient-centered medical home is the only model that can efficiently manage the intensity of care required for patients with multiple conditions. Herzlinger also fails to acknowledge the many studies that have demonstrated the great success of the PCMH if implemented and managed well. A few studies showed:
More than 7 percent reduction in total costs (entire cost of primary care for Medicare)
16 to 24 percent reduction in hospital admissions
30 to 40 percent reduction in emergency department visits
And emerging studies on ACOs bode well for the success of that model as well. Herzlinger says that health care follows the 80/20 rule — 20 percent of patients generate 80 percent of the costs. But she fails to mention that many PCMH programs, most notably the Comprehensive Primary Care Initiative, use risk-adjusted case management, which attempts to proactively identify complex patients and provide them with intensive care coordination from the beginning, which in turn lowers the cost of caring for them.
Herzlinger argues that not enough data is available and what is available is soft. The availability of data today far exceeds that of the early 1990s. The pace at which interoperable health information technology systems are being developed will greatly enhance data quality in the short-term and extensive data analysis in the long-term. Numerous studies demonstrate improved data sharing both within the PCMH model and overall — Geisinger, Hudson Valley, etc.
Perhaps some special interests would like to see ACOs and/or PCMHs fail, but there is a much larger, stronger collaborative effort by both public and private payers and employers to advocate for these models. Medicare, Medicaid, some insurers, and employers are demanding these models because they save money and provide better overall care. And studies have shown that patients want a PCMH and/or a primary-care based ACO.
Glen R. Stream, MD, MBI
President
American Academy of Family Physicians
Leawood, Kan.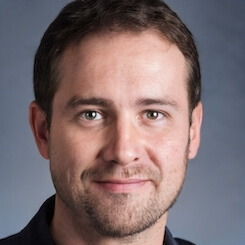 Paul Lendner ist ein praktizierender Experte im Bereich Gesundheit, Medizin und Fitness. Er schreibt bereits seit über 5 Jahren für das Managed Care Mag. Mit seinen Artikeln, die einen einzigartigen Expertenstatus nachweisen, liefert er unseren Lesern nicht nur Mehrwert, sondern auch Hilfestellung bei ihren Problemen.