Everyone knows about the perverse incentive of fee-for-service medicine, but that hasn't had much effect on its use
Every year, physician groups take doctors' temperature on the issue of pay, and every year, they are feverish. Professional associations such as the Medical Group Management Association annually hold up low average compensation increases as a key reason why the typical medical group in most regions of the country operates in the red. Physicians are often eager to complain about a system that they say fails to cover the rising amount of cash needed to run a medical practice.
It is a complex problem. Industry observers describe a complex set of compensation forces at work — including a key role that physicians play — that have been changing the way doctors are managing their practices.
Despite the growing popularity among health plans of pay-for-performance programs designed to improve quality and increase operating efficiencies, the bulk of most doctors' pay is still based on fee-for-service contracts. Health plans model these rates on Medicare's 15-year-old Resource-Based Relative Value Scale. While the Medicare model has provided a convenient framework for private plan payments, MCOs have devised their own conversion formulas for valuing services.
The need for health plans to balance the demand for a large provider network against the need to offer employers competitive premiums has shoved what some see as a built-in payment bias in Medicare into overdrive. Primary care doctors operating in regions where physician shingles are a common sight are earning less — often much less — than specialists. And specialists are finding greater strength in numbers. This is driving physicians of all stripes to organize into larger groups that can exercise greater bargaining clout. The offer of sweetened rates has also triggered a migration of physicians, especially men looking for exceptionally high incomes, into specialties that pay better, even as they are criticized for adding services that drive up costs.
The American College of Physicians), which includes a large group of primary care physicians, has joined other professional groups and a lineup of health plans to criticize the way doctors are being paid, saying that it has warped the way medicine is practiced, devaluing vital services such as doctor-patient discussions while pumping up rewards for expensive procedures and bigger volumes.
"We need to move away from the piecemeal approach: how many visits you can generate, how many tests you can order," says Robert Doherty, ACP's senior vice president for governmental affairs and public policy, who has been well aware of the great frustration that's been building among primary care doctors over pay rates.
Without fundamental change in physicians' compensation structure, the ACP and a number of prominent analysts warn, the health care industry will see fewer and fewer primary care doctors joining the ranks even as alarms grow louder over a looming shortfall of primary care physicians.
Far from resisting change, a number of high-profile managed care organizations have jumped into the middle of the payment fray. Changing the way that doctors are paid and valuing primary care in a way that improves access and quality, they say, is exactly what MCOs have been seeking for years.
There's only one health plan proviso: Any new pay system can't work if it's built on an assumption that payers should fork over more cash for medical services. The health care system is straining under high enough costs already.
"Throwing more money into the system is not going to be a tenable solution," says Lisa Latts, MD, WellPoint's vice president for programs in clinical excellence. "Unless," she adds dryly, "you know of some other pay source out there."
Getting highly-paid doctors to agree to a change, though, may be the toughest obstacle to a switch to a new compensation system.
Slow boat to China
The anger in some physician circles over payment issues has been percolating for years, and it almost always boils over in scalding bursts of outrage directed against Medicare and private insurers. When LocumTenens.com conducted a survey last summer, physician payments topped its list of doctors' biggest concerns. It triggered eruptions of withering sarcasm. "Put all the attorneys and insurance plan administrators on a slow boat to China and garnish all their wages to put back into actual patient care," suggested one.
However, physicians aren't paid equally and the gap between primary and specialty care pay is widening.
According to this year's physician compensation survey by the Medical Group Management Association, primary care physicians on average reported that their incomes climbed 4 percent. Specialists report that their incomes rose 6 percent. Some specialists reported much bigger gains, with infectious disease specialists jumping more than 9 percent and pulmonary disease specialists rising more than 11 percent (see "Specialists' Pay Surges,".)
In a recent report, the Center for Studying Health System Change fingers the uneven playing field as a key reason why many doctors, especially men, are determined to join a highly paid specialty. Female doctors entering primary care have made up for much of the exodus, but that may not continue.
"If real incomes for primary care physicians continue to decline, there is a risk that the migration of male physicians will intensify and that female physicians may begin avoiding primary care — trends that could aggravate a predicted shortage of primary care physicians," wrote Paul B. Ginsburg, president of the Center for Studying Health System Change.
It's not just specialists who can command sweeter payment deals.
"Rates depend on the practice's ability to negotiate," explains David Gans, who crunches income figures every year for the Medical Group Management Association's income survey. "A big practice in a small community has a good opportunity to affect payment level." In a big city, doctors abound and competition drives prices down, reflecting the free market at work.
"This is some of the frustration," adds Gans. "Doctors are often given a take-it-or-leave-it contract." Insurers don't feel compelled to sign up all the practices in an urban area, he notes.
In rural areas, even primary care physicians can drive a better bargain.
The California Medical Association (CMA) routinely gets involved in fee schedule disputes involving managed care organizations. A spokeswoman says that it is getting worse. "We always offered assistance," says CMA's Karen Nikos, "but the need and cry for help has gotten greater in the last few years."
Market share's power
"If you're in a big group and you control some degree of market share and health plans have to have you, you'll get their top rate," says Michael Wasylik, MD, who chairs the Florida Medical Association's managed care committee. But if you're in primary care in a place like South Florida, he says, it's a rarity to ever even hear back from your health plan's designated physician liaison when you call to negotiate rates. If you're just out of medical school starting practice, he says, be prepared to have your fee schedule handed to you, and hang on six months for your first check.
"I told a CEO for a managed care company in Tampa that dealing with them was a little like dealing with Fast Eddie's Used Car Sales," says a steamed Wasylik, who has had his own share of troubles making contact with MCOs. "Only Fast Eddie treats you with more respect."
Zach Dyckman, PhD, the principal behind Dyckman & Associates and an industry consultant who has been advising health plans on physician payment rates, points to two conflicting themes that drive MCOs: providing an adequate network for members and doing it at the lowest cost.
"There's competition in the marketplace for an attractive premium price," he says, "at least as attractive as competitors' prices." As a 2003 survey Dyckman completed for the Medicare Payment Advisory Committee (MedPAC, which advises Congress on the government's payment practices) underscores, those talks with doctors on fee-for-service rates often begin with Medicare's rates.
Plans simply don't have a lot of choice, says Dyckman. Medicare's fee schedule, which is heavily influenced by the work of the Relative Value Update Committee, assembled by members of the AMA and specialty societies and best known as the RUC, covers more than 6,700 CPT codes. The Medicare fee is determined by multiplying a dollar conversion factor times the number of RVUs for the procedure, he says. One RVU originally was valued at about $32, the amount paid for an intermediate office visit.
Today, the Medicare conversion factor is about $37. The intermediate office visit has gradually gained an RVU value of 1.66, so that the Medicare fee for this service is about $61. Medicare fees vary by geographic area to reflect area differences in physician practice costs, he says.
The way it was set up, an RVU should reflect the cost to the doctor of providing the service, the time, the skill it takes, the training required, overhead, malpractice — "everything that contributes to the cost," Dyckman explains.
Medicare determines RVUs for a myriad of CPT codes. A particularly difficult procedure, for example, could have 35 RVUs, reflecting the greater amount of skill, cost, and training the procedure requires.
Fees also don't remain static under Medicare. The agency updates its rates to help reflect changes in the way medicine is practiced. A complex new procedure that took three hours a few years ago could become a much simpler 45-minute process with considerable practice.
It would be all but impossible for plans to replicate all of that work on fee schedules themselves, says Dyckman. But there's plenty of effort made to determine how that formula should apply to the physicians in each MCO's network.
"Health plans can use different dollar conversion factors," he says. "Also, a health plan can use multiple conversion factors. For example, there can be a different one for surgery, for office visits, for labs, and for orthopedic surgery, based on their perception of what they need to do in order to have a satisfactory provider network while not paying too much."
Doctors may have considerable say in the rate — or little or no say at all.
When MedPAC evaluated its rates against private insurers earlier this year, its analysts concluded that Medicare paid on average 82.6 percent compared to MCOs. That means that MCOs paid 121 percent of the Medicare rate.
The conversion factor at private plans revolves around market forces, says Robert Berenson, MD, a health care analyst at the Urban Institute and a coauthor with Ginsburg of the recent income report. "Specialists don't want 110 percent of Medicare's rate," he says. "They may want 130 percent." Or more. Some physician groups are commanding 150 percent of the federal rate. On the bottom of that financial totem pole, though, are primary care physicians, particularly in regions such as Miami, where there is a large concentration of providers with many willing to accept around 70 percent of Medicare's rate.
"It very much varies," agrees Dyckman. "In some communities, a particular group may have substantial market power. A pathology group may have the contracts at most of the hospitals in the area. It would have very, very strong bargaining power. In rural areas there are some single specialties with a lot of leverage and high fees. In some environments where a Blue plan is dominant, physicians tend to accept their fees. Plans with less market share are not as strong."
Distortion in compensation
Not surprisingly, physicians are responding to the pressure by following the same strategy that has driven mergers and alliances among hospitals: The weak are joining forces to gain some strength at the bargaining table and the strong are positioning themselves to gain even more leverage.
"Specialists are combining practices to have more bargaining power," says Berenson, "and so they'll have more scale to bring in more ancillary services."
"In Florida," says Wasylik, "physicians are linking up to use the same tax ID number so they can negotiate as a group. If 40 physicians can band together in an area where 80 doctors handle the bulk of medical care, he says, that can translate into a more powerful alliance and better pay."
The lesson on earnings in the real world of medical practice today has been driven home at American medical schools, says Berenson.
Most medical students don't want to go into primary care or general surgery, he says. "They want to go into niche services with no stress and no night calls, like radiology."
Some observers, including the American College of Physicians, say that when the RUC was set up to advise Medicare on payment rates, surgeons were given a disproportionately large share of seats at the table to offset complaints that their services would be undervalued by a resource-based payment system. Even though other specialty representatives have since been added to the RUC, surgeons continue to be powerful.
It's an equation that some experts say has led to Medicare's overvaluing those services, which has been amplified by MCOs.
"In my opinion," says Dyckman, "specialists are overpaid compared to primary care physicians relative to the true resource cost of providing services. And now we're seeing more of this in terms of shortages of primary care physicians. Specialists with perhaps two or three years of additional training can make substantially more money. I think this has and will cause supply issues in the primary care area."
There are some "huge political obstacles to reorienting the process," says Berenson. Not only are the specialists opposed to shifting from a system that benefits them, but manufacturers of the equipment used for many of these ancillary services like imaging are opposed as well. Health plans, he says, should do more to correct the imbalance.
"It gets back to Medicare," he adds. "What I have never understood, and I've started being vocal about it with chief medical officers, is why they stand on the sidelines while the AMA update committee works on relative values. They never get comments from health plans on overpaying for tests on minor procedures. They're not a part of it and I don't know why. They could influence the decision making that occurs. It's mostly AMA specialty-oriented. The update committee is biased in favor of specialty care. CMS needs more comments on overvaluing services."
MANAGED CARE contacted the AMA to get the RUC's input, but the AMA declined to make anyone available.
Health plans have tried other ways to pay physicians, but nothing rivals the dominance of fee-for-service payments.
Pay-for-performance programs are being rolled out around the country, but most influence only a marginal amount of a doctor's income. Capitation, once dominant in some markets where HMOs are plentiful, has continued its long fall from favor — a victim of both its early failure and some long-term successes (from the physicians' point of view).
"The compensation for most groups is fee-for-service and very little capitation," says Gans.
"There are a couple of reasons: Most physician practices don't understand capitation and most insurance companies realize that under a capitation agreement," if doctors have good patient and hospital utilization management, they can prosper. "Most insurance companies realize they can pay doctors fee-for-service and reap the financial benefits of reduced utilization."
Capitation got a bad name early on because it was rolled out the wrong way, with no risk adjustment to account for patients likely to drive up costs, Berenson notes. "I think in a more macro sense, health plans figured out that they didn't have to do capitation. It's a lot easier to do fee-for-service and not get into transferring risk."
Possibly there is a way to develop a hybrid approach, paying primary care doctors fees for individual services but with a monthly payment for managing chronic care. "That makes sense," Berenson adds. "Denmark pays 40 percent in fee-for-service and 60 percent in capitation. We might try something equivalent.
"The higher the ratio of primary to specialty physicians, the lower the costs," he adds. "If we could figure out how to pay primary care physicians better, get more going into primary care, and pay under a different model for care coordination, that could generate cost savings."
At some point, says ACP's Doherty, a shortage of primary care physicians would probably trigger a rise in payment rates by health plans needing to offer a complete network. But the supply of doctors isn't altered overnight. It would take another 10 years for the message to make its way through medical schools and spur more of them to train for a career in primary care.
Instead, he says, it's time to revolutionize health care and the entire compensation system in use today. You can do it, he adds, by taking a portion of each play book in the compensation system today and melding them all into a new pay plan that puts primary care physicians at the center of medical care, in what's called a medical home.
"Fee-for-service pays you for doing as much as possible," says Doherty. "Capitation pays for doing as little as possible. And pay for performance skews to what can be measured." Not everything important in medicine can be measured today.
What the ACP wants is a new formula with a risk-adjusted capitation approach combined with pay-for-performance programs so that doctors can be paid adequately for coordinating what the physician's group touts as "the best care possible." Fee schedules would also be employed to compensate doctors for the volume of work that they do.
"The medical home concept is very promising in primary care," says Brian Kiss, MD, medical director for professional programs at Blue Cross & Blue Shield of Florida. It's a way to move health care away from an episodic approach toward a new way to manage "the entire patient."
WellPoint's Latts says, "We need to find that sweet spot where we're paying for the right utilization and the right quality."
Because of that, adds Latts, WellPoint, Aetna, the Blue Cross & Blue Shield Association, Cigna, Humana, MVP Health Care, and UnitedHealthcare have joined the Patient-Centered Primary Care Collaborative, which is exploring ways to advance the medical home approach. If a medical home can deliver on managed care objectives, she says, it could be worthy of being embraced.
"We're looking for pilots to see if this model really gets us further along," says Latts, "so we absolutely agree that payment is a critical tool for getting us to that next level."
Medicare is authorized to begin a demonstration on the medical home and the proposed new SCHIP legislation, being battled over in Congress at press time, broadens that mandate and expands the program to a larger number of practices. In the meantime, the ACP has been working to line up other groups and to expand the alliance that is backing medical homes.
Don't expect any quick fixes, says Dyckman. Individual fees will probably remain the dominant compensation approach for some time to come.
"It works," Dyckman sums up. "It's well entrenched and almost everything has its disadvantages. As long as patients are free to go to other providers, it's hard to get away from payment on a fee schedule or piecemeal basis."
Pay for performance: Ready for prime time?
A wide swath of MCOs has been moving toward a system that delivers at least a sliver of their compensation in pay-for-performance programs to reward better medical care and cost efficiency. But to get physicians' attention, health plans need to pay to play. And there's a significant amount of kickback from providers over whether plans are offering enough money.
Tampa physician Michael Wasylik gives Blue Cross & Blue Shield of Florida high marks for its pay-for-performance program, which can provide docs up to 15 percent of their pay. "It's the only real pay-for-performance program in Florida," he says, shrugging off UnitedHealth's 5 percent bonus offer for physicians who are designated stars in its cost and quality measures. That's not the kind of compensation that will get a physician's attention, says Wasylik.
"That program is laughable," says the doctor. "It isn't even worth doing."
For the Florida Blues plan, the pay-for-performance focus is entirely on primary care physicians.
"We wanted this to be a meaningful amount of money to them," says Brian Kiss, MD, medical director for professional programs at Blue Cross & Blue Shield of Florida.
Making up for the difference between specialty pay rates and primary care compensation, though, wasn't the primary focus of the program, says Kiss. Gaining better adherence to quality standards was the big goal — and one the health plan feels it has gone a long way to accomplishing.
A big chunk of the money up for grabs is intended to help primary care offices manage their business better, encouraging doctors to do more e-prescribing, and adopting secure message systems so they can stay in touch with patients more efficiently.
"We're trying to do things that promote efficiency," says Kiss, "and that is a backdoor mechanism of helping practices to improve the economics of their practices."
Driving that message home requires a few thousand dollars in annual compensation, says Kiss, and the plan often helps make the point by handing those checks out personally.
"Pay for performance has been an incredibly valuable tool in affecting how health plans and physicians have interacted," says WellPoint Vice President Lisa Latts, MD. And it has been a step in the right direction in promoting an improvement in quality.
Not that P4P itself can't improve.
"Pay for performance will probably look different in the future from what we do now," says Latts. "In many different programs, pay for performance rewards high performers. You have high performers that continually get rewarded and you're not really stimulating improvement in lower performers."
To get a better pay-for-performance approach, she adds, takes better information technology that can harvest the kind of data needed for improved measurement of performance.
A number of analysts remain deeply skeptical that most health plans have got pay-for-performance down to a workable science.
Not the Holy Grail
"My own view on this is that pay-for-performance has gotten too much hype," says the Urban Institute's Robert Berenson, MD. It has been around in different forms for the past 30 years, he adds, recalling his own time in practice. "It seems logical, but it hasn't been transformational. There are still huge difficulties in measurement. I'm all for pay for performance," he adds, but it will be hard to make it work as touted until there is a better set of metrics and we have the universal electronic health records needed to manage the data.
"There may be some pay for performance," says Dave Gans, the Medical Group Management Association's compensation expert, "but it's very small compared to productivity and the billing for a doctor's specific work. One of the arguments against pay for performance is that the money on offer is a relatively small sum, typically disassociated from the actual events that occur. You get it at the end of the year, with no specific regard to their work."
"There's a lot of talk about bonuses, but for most plans it tends to be marginal," says Zach Dyckman, a compensation consultant. "A lot of plans haven't done anything with it."
As performance measures improve, says Dyckman, then these new payment programs are likely to have a greater impact on the way doctors practice medicine. Making providers more sensitive to costs, and making sure that they have the information technology in place to help manage services, will help providers manage their practices better.
Specialists' pay surges
The last few years have been particularly bountiful for dermatologists, who earned a 22.5 percent pay hike over the period 2003–2006 — one of the biggest increases in compensation by dollar amount for the specialists tracked by the American Medical Group Association. Pulmonary disease specialists had the biggest percentage hike in pay over the past year, with incomes jumping 11.5 percent. Cardiac and thoracic surgeons actually saw a decline in pay last year, but still took home median pay of $460,000.
Unparallel lines
According to the MGMA report, the average primary care physician in a group earned $171,519 last year, up 2 percent. Specialty care physicians earned $322,259, up 1.8 percent. Over the last five years, incomes rose 11.9 percent for all primary care doctors, while specialists' pay surged 17.3 percent.
Incomes by the numbers
According to a report by Thomas Bodenheimer, MD, Robert Berenson, MD, and Paul Rudolph, MD, JD, in Annals of Internal Medicine, primary care income has been lagging for years. They cite figures from the MGMA:
Median income gains for the five years through 2004
Sources: The American Medical Group Association, and the Medical Group Management Association
Changes in primary care income
Changes in specialists' income
Capitation as share of all practice income
We hear a lot about capitation, and physicians love to gripe about it, but it has very little effect on most of them. According to data from the MGMA, 84 percent of medical practices had no capitated patients at all. Each slice represents the percentage of practices that had the specified percentage of capitated patients.
Source: Physician Compensation and Production Survey Reports, Medical Group Management Association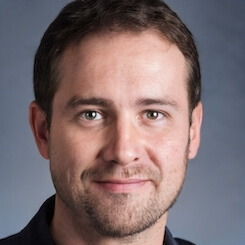 Paul Lendner ist ein praktizierender Experte im Bereich Gesundheit, Medizin und Fitness. Er schreibt bereits seit über 5 Jahren für das Managed Care Mag. Mit seinen Artikeln, die einen einzigartigen Expertenstatus nachweisen, liefert er unseren Lesern nicht nur Mehrwert, sondern auch Hilfestellung bei ihren Problemen.