By assisting doctors, insurers can get all the payment that they are due, but that too often is lost
Health insurers participating in managed Medicare have never experienced as wide a gap between actual and potential payment as currently exists. Simply stated, Medicare managed care payments from the Centers for Medicare & Medicaid Services depend on accurate and complete diagnostic physician coding.
However, the economics of running a physician practice penalize those who take the extra time to code completely. The physician coding that health plans rely on to set their premium payment levels is incomplete and inaccurate, and as a result, many health plans currently receive dramatically lower premiums than those to which they are entitled. That need not be the case, however.
Recent history
In response to the failure of Medicare+Choice, the Medicare Modernization Act of 2003 (MMA) created Medicare Advantage, which relies on the hierarchical condition category (HCC) system to formulate payments for participating managed care plans. HCC payment is designed to match the individual health risk profile of each Medicare Advantage member with the premiums paid to the plan bearing the risk. It utilizes ICD-9 information as the primary indicator of each member's health status. Thousands of ICD-9 codes are mapped to specific HCC disease categories, which ultimately dictate the premiums paid to the Medicare Advantage plan.
Ideally, plans that enroll more complex patients will receive higher premiums from Medicare to provide the necessary services. To allow plans an opportunity to prepare, HCC risk payment was phased in over four years: 2004 at 30 percent, 2005 at 50 percent, 2006 at 75 percent and, finally, 2007 at 100 percent.
Proper HCC classification depends on both a plan's ability to obtain accurate diagnostic information and a plan's ability to report that information accurately to CMS. Although this sounds simple, it has proven to be quite challenging from both an operational and clinical perspective.
Obtaining the complete diagnosis data needed for accurate risk adjustment is fraught with challenges. CMS accepts information regarding a member's health status from limited sources, one major one being medical charts from physician offices.
Unfortunately, physicians are not trained or motivated to document the complete spectrum of applicable diagnosis codes during an office visit, as only one valid diagnosis code is required for the physician to receive compensation.
The health plan, however, must obtain every existing diagnosis coded in order to obtain an appropriate risk score and receive proper payment from CMS. Failure to do so can cost plans millions of dollars per year that could be used to provide needed medical services to members.
Consider: A patient has a cold but has suffered a previous stroke, is diabetic and has Parkinson's disease, congestive heart failure, and high blood pressure. The physician is paid based on whether the visit is short, medium, or long, and she codes one diagnosis: upper respiratory infection. While the physician is paid correctly for the visit, the plan may not get paid the proper premium if the physician fails to report a code or does not provide the necessary specificity in coding to document the complexity and anticipated cost of the disease.
In all likelihood, this patient will be hospitalized, perhaps incurring a catastrophic two- or three-week stay in the intensive care unit. Because this member's risk score was never properly obtained, the plan did not accumulate the necessary reserves to provide for this event.
Now let's suppose that the physician is trained to perform a comprehensive evaluation of all relevant diagnoses and properly documents each relevant diagnosis code. The next challenge is to get that information to CMS. Under the HCC system, patients with complex medical problems are at highest risk of being scored too low in the risk assessment.
Such patients can require 10 to 20 ICD-9 codes to accurately reflect their health status. Because most medical billing intermediaries (clearinghouses) truncate after four ICD-9 codes, these patients at highest risk will not have their risk adjusted properly, and, once again, the plan will not receive the appropriate payment.
Financial penalty
From a clinical perspective there are more serious challenges. Under Medicare+Choice, health plans were penalized financially for enrolling sicker members, because payment did not reflect complexity. Under HCC methodology, plans have an incentive to enroll sicker members. Assuming ideal circumstances, a Medicare Advantage plan has processes in place to ensure both comprehensive diagnosis and accurate submission to CMS.
But those are ideal circumstances.
Does the plan have access to the necessary robust resources (hospitals, nursing homes, home care, case management, disease management) to manage the complex medical needs of the population it now insures? More importantly, does the health plan have the technology to identify the patients who would benefit from additional resources and monitor their utilization and progress? Under the HCC risk system, it is essential that plans deploy all necessary resources to achieve better outcomes and avoid catastrophic events.
Although the challenges of the HCC system are daunting, the system offers significant rewards and opportunities for plans willing to embrace the change. CMS has stated that the Medicare Modernization Act is a budget-neutral program. Total premiums distributed to participating Medicare Advantage plans will not be allowed to increase under the HCC payment system. How the premium dollars are divided among the plans will, however, change dramatically.
Profitability
There is a lot of money at stake. Al Lewis, president of the Disease Management Purchasing Consortium, says, "Average plans are leaving significant revenue on the table by not providing CMS with a complete and accurate listing of ICD-9 codes. When payments from the government are only increasing 2 percent to 4 percent per year and medical costs are increasing at a much greater rate, plans must improve the coding of members to remain financially viable."
Plans that focus on cost-management strategies such as disease management and ignore the need for income management in the form of an effective HCC strategy are missing the big picture. "Best practices in a disease management program can save perhaps $200 per high-risk Medicare life," Lewis explains. "Yet from a coding perspective, these plans are often paid $2,000 less than they should be paid for these members because of under-reporting of ICD-9 codes. So, coding is 10 times as important as disease management, yet plans are probably spending 10 times as much on disease management as on coding."
In addition to increasing their revenue, plans that embrace an HCC strategy are likely to achieve better outcomes. By using rigorous and comprehensive health assessments, members with underlying health conditions stand a greater likelihood of those conditions being identified. They can then be channeled into proper disease management programs.
Members taking several medications are also more likely to get the attention they need to address their polypharmacy risks when coding has been addressed. As physicians complete more comprehensive reviews, they can look at a member's medications more rationally and see which medications are really needed and which are not. After all, more drugs mean higher risk of adverse effects, higher potential for medication errors, and an increased risk of negative drug interactions. Fewer unnecessary and inappropriate drugs means lower costs.
Effective plans will also identify ways to reach out to members who see a physician only when they have a crisis. Bringing these members into the fold will not only improve their health status but also will provide the plan with accurate risk profiles. Furthermore, these members will become less likely to utilize costly emergency services.
For plans that have already implemented an HCC strategy, that strategy will require constant evaluation, regular modification, and lots of training. For plans that have chosen a "wait and see" approach, now is the time to act. Given the uncertainty of future premiums and escalating medical costs, it is critical for plans to be paid properly for their membership.
Implementation
There are two phases to creating a solid strategy. The first is the retrospective phase, whereby the plan utilizes sophisticated algorithms to find unreported diagnosis codes by searching through medical charts. This involves pulling large numbers of charts from physician offices to secure codes that have not been submitted to CMS.
The second phase is the prospective phase. Plans train physicians in their network to provide complete and accurate lists of all relevant ICD-9 codes for each member encounter. This approach improves the plans' ability to capture accurate data and eliminates the need for expensive retrospective chart reviews in the future.
In the retrospective phase, a plan can become overwhelmed by the tedious nature of reviewing large numbers of medical charts. Therefore, it is important to stratify the population from highest risk to lowest risk, from an HCC perspective.
According to Lewis, "Approximately 6 percent of beneficiaries are homebound or institutionalized and tend to be sicker than average. At the same time, clinical coding for these members tends to be poorer than average. This combination means that a comprehensive history and physical exam along with good chart documentation for this 6 percent of members represents up to 40 percent of the coding opportunity, in addition to being the most likely segment in which potential hospitalizations can be averted with a physician visit."
Experience has also demonstrated that plans need to review charts of specialists (such as cardiologists and oncologists) as well as primary care physicians. And many plans have found value in using nurses as well as certified coders to perform chart reviews. The clinical training of a nurse not only allows better understanding of the care that is being documented in the chart, but can also be critical in identifying opportunities to improve the care of the members (such the need to refer to specialists).
Signed progress note
For an ICD-9 code to be documented, CMS does not require a physician attestation. The code must, however, be supported by a signed progress note, associated with an in-person visit, provided by a qualified provider, seen during a time when the member was in the plan, and coded in strict accordance with national coding standards.
A successful retrospective approach requires highly effective chart selection algorithms that identify which charts to review, which codes should be identified, and what the yield per chart should be. The goal is to provide training and support to physicians, therapists, physician extenders, and psychologists so that coding is accurate and complete.
Because CMS uses current risk profiles for future payments, plans with up-to-date information on file with CMS will be paid more accurately than those submitting post-visit adjustments. While there are windows of opportunity to correct risk profiles, delays will affect cash flow.
Training should be conducted one on one and specialty by specialty. Absolute physician buy-in of this phase is essential for success. Each plan must find a practical method of compensating physicians for performing comprehensive assessments and complete coding.
"Provider education is key to coding the patients correctly the first time," says Dawn Aston, director of product development at Infocrossing, an information technology company that is working on member eligibility, enrollment, and payment reconciliation with 300-plus Medicare Advantage organizations. "A number of plans are testing out financial incentive programs for physicians. The one thing we've heard that seems to work is health plans going in with their own staff or consultants and doing medical chart reviews themselves" and then putting documentation into the charts to remind physicians of certain health statuses of members.
A critical element of the prospective approach is medical management. Once a plan obtains accurate risk profiles and begins receiving proper payment from CMS, it is time to invest in medical management. Only through aggressive medical management can plans avoid catastrophic events and deliver better outcomes for the member and better financial performance for the plan. –
How soon we forget
Career Opportunities
HAP, a subsidiary of Henry Ford Health System, is a nonprofit health plan providing coverage to individuals, companies and organizations. This executive develops strategies to meet membership and revenue targets through products, pricing, market segmentation and advertising.  Aligns business among Business Development, Commercial Sales, Medicare and Public Sector Programs and Product Development. Seeks to enhance and be responsible for business development and expansion through the development of an effective product portfolio, strong interpersonal relationships and service excellence.
---
Our most popular topics on Managedcaremag.com
---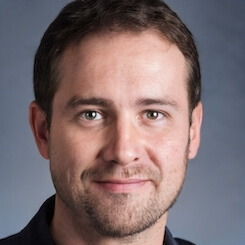 Paul Lendner ist ein praktizierender Experte im Bereich Gesundheit, Medizin und Fitness. Er schreibt bereits seit über 5 Jahren für das Managed Care Mag. Mit seinen Artikeln, die einen einzigartigen Expertenstatus nachweisen, liefert er unseren Lesern nicht nur Mehrwert, sondern auch Hilfestellung bei ihren Problemen.