The company bets that forging stronger ties with patients will result in more appropriate utilization
For decades, large self-insured employers have experimented with strategies for incorporating the active participation of their employees into efforts to control health care costs. Until recently, such strategies largely resembled black box experiments in which input — from books and pamphlets to more recent online tools and wellness programs — was introduced to a mysterious, homogeneous entity in the hope of producing a desired outcome: reduced costs.
Time after time, despite careful up-front analyses and calculations, the external input failed to produce the desired output.
Then, not long before the economic meltdown in 2008, a fledgling group of consultants with diverse health care backgrounds decided to take a different approach. Tossing aside the goal of inventing yet another consumer engagement gadget, this group instead began to peer inside the black box. Why, they asked, was this mysterious entity stubbornly resisting all external prodding?
In exchange for paying premiums, copayments, and deductibles, the black box inhabitants received little of the attention they experienced when they purchased, for example, automobiles or dinner in a fine restaurant. The consultants wondered: What if health plan executives behaved more like consumer marketers and mimicked the practices of great consumer businesses such as Apple or Jet Blue? By 2007, Accolade was born.
Seven years later, as the dust from the Affordable Care Act (ACA) continues to settle, the fledgling group is a company that now serves 45 employers and half a million Americans. Designated one of the top 25 companies to watch by Forbes in 2013, Accolade has annual revenue of more than $45 million and is attracting the attention of a growing list of blue chip businesses. Many experts who shrugged off the company or never took notice are now either admiring believers or steely-eyed competitors bent on beating Accolade at its own game.
There are shadings, though. Insurers are natural competitors, but it's not cut and dried because insurers also collaborate with Accolade. For instance, some of Aetna's customers are also customers of Accolade, which means that Accolade fields calls from Aetna's members.
"We share a common goal to find the best ways to help improve our customers' health and experience," says Richard Feifer, MD, MPH, medical director for national accounts at Aetna. "When we have common clients and customers call into Accolade, we'll do our very best to enable Accolade to do a reasonably good job of customer support."
At the same time, Aetna has invested in the technology and infrastructure to provide similar services to its members.
"We look to every inbound customer service call or query as a potentially teachable moment, an opportunity to engage individuals in the management of their health, just as Accolade or others might," says Feifer. "However, we also have the advantage of integrated data, including medical and pharmacy claims, laboratory, and self-reported data. The integrated data allow us to leverage phone calls as well as reach out to members and their doctors with precise and informed information that can help improve that person's care and health. Engagement is the goal."
Genesis of Accolade
No matter how the nuances of Accolade's partnerships play out, employers are noticing. "Accolade is rightfully credited with launching a brand new type of service in 2007," says Helen Darling, who recently stepped down as president and CEO of the National Business Group on Health, "and yet the company also may be seen as the successful commercialization of solutions to health care problems that had been explored for more than 20 years."
Researchers kept finding that most Americans were not getting the right services at the right time by the right people, says Helen Darling, who recently stepped down as president and CEO of the National Business Group on Health. Accolade addresses that problem, she says.
Darling says that large employers would periodically study how to engage employees effectively and efficiently in a productive, cost-effective use of medical services.
"Researchers kept finding," says Darling, "that not only the uninsured, but most of America — including those who could be described as overinsured — were not getting the right services at the right time by the right people. Employers tested different programs, but the ideal deployment of health care services and methods for improving health outcomes just were not there. Although unmet needs for effective decision support and assistance with navigating the health care system were tackled in various ways before Accolade was established, there wasn't a way to deliver effective solutions outside of academic research settings."
Of course, accolades for Accolade are not universal. Al Lewis, president of the Disease Management Purchasing Consortium, has written two books on procurement and validation. "The Accolade model is very similar to Quantum's, which also produces savings," says Lewis. "However, Quantum was the first to get validated and indemnified by the GE-Intel Validation Institute, so I would recommend Quantum over Accolade." Lewis is associated with the Validation Institute, a new organization.
Tom Spann, Accolade's CEO, says that the company's actuarial savings calculation has been reviewed and approved by Milliman, and adds that GE is a part owner of Quantum.
Jonathan P. Weiner, DrPH, a professor at the Johns Hopkins Bloomberg School of Public Health and a member of Managed Care's Editorial Advisory Board, says, "A company like Accolade appears to be addressing some critical patient-engagement needs. However, this company, or any company offering these types of care management interventions, must be willing to submit to third-party evaluation to verify ROI and confirm that positive results for some clients are not isolated findings."
Regardless, Accolade cannot be ignored. Spann, who previously oversaw a $2 billion sales division at Accenture, gives founding investor Michael Cline credit for the original inspiration. Spann says that Cline used a background in process excellence to zero in on the fact that the employee, or consumer, was the only player engaged at each and every stage of accessing and receiving health care. The lack of effective communication among different sectors that served health care consumers — among, for example, chronic disease management, treatment decision support, member services, and wellness people — was a persistent problem.
"No single entity had a complete picture of the person seeking care," says Tom Spann, Accolade's CEO. "That created fragmentation and really destroyed the consumer experience, because people don't like to tell their story over and over again."
"No single entity had a complete picture of the person seeking care," says Spann. "That created fragmentation and really destroyed the consumer experience because people don't like to tell their story over and over again."
Alan Spiro, MD, MBA, chief medical officer of Accolade, says that reinventing the consumer experience also meant dispensing with many outdated managed care concepts. "Care is decided between a health provider — usually a doctor, but not always — and a patient," says Spiro. "And until recently, the patient had almost always been ignored."
"Care is decided between a health provider — usually a doctor, but not always — and a patient," says Alan Spiro, MD, MBA, Accolade's CMO. "And until recently, the patient has almost always been ignored." The company tries to influence patients in a way that they like.
How Accolade works
In the world of managed care, where numbers have always ruled, Accolade is all about relationships. "We learned a great deal from the psychology and behavioral economics literature about how to influence people in a way they really like," says Spiro. "It doesn't mean reaching out to them and haranguing them; it means getting into the normal flow of how they access health care as early as possible. Since the normal flow involved people calling the member services numbers on the backs of their insurance cards quite often, we knew it was important to take advantage of that behavior."
When an employer uses Accolade, employees who call the numbers on the back of their insurance cards reach Accolade rather than an insurer. Each employee is introduced to an Accolade "health assistant" (see "Accolade's Secret Sauce — the Health Assistant," below), whose assignment is to provide coordinated, seamless support for all aspects of obtaining health care, say company officials.
Accolade's secret sauce: The health assistant
For employees accustomed to single transactions with a succession of member services people, encountering an Accolade health assistant — someone who provides a name and personal phone extension, makes sincere inquiries about the well-being of one's entire family, and then encourages follow-up calls — is a novel experience. With a dedicated assistant who will stay with them as long as their employer uses Accolade, patients learn they won't have to keep repeating their story, says Elizabeth Napolitano, Accolade's executive vice-president for operations and client experience.
Teamwork is key
About 30% of the health assistants are nurses, and the remainder are recruited from a variety of health care, social service, educational, and customer service backgrounds.
Teamwork is key, and assistants without a clinical background have unlimited access to clinical resources. Health assistants must prove they are creative and able to solve problems and use critical-thinking skills to identify and overcome barriers to care.
Napolitano draws from a large and varied collection of stories to illustrate how assistants are trained to think.
Once, for example, an Accolade nurse had difficulty reaching a client who was recovering from surgery, on short-term disability, and having logistical problems that stood in the way of getting the right care. For some reason, this client was not answering the health assistant's calls.
"The nurse dug deeper into the problem," says Napolitano, "and found that because the client was on disability and had a reduced salary, she was reluctant to use the minutes on her cell phone.
"Our nurse made a special call to the phone company and obtained some prepaid cell phone minutes for the client. Then the nurse found a way to get meal supplements and similar things the client needed. Our nurse not only demonstrated the ability to think outside of the box, she also exhibited personal gratification. She told us that she would never have been able to provide this kind of service in earlier positions in hospice, home care, and hospital settings."
"Insurance companies have a history of trying to police care rather than influence it, and we believe that's the wrong approach," says Spiro. "We want patients to be empowered and we want doctors to be able to focus on practicing their craft."
Pulling together a team of experts and a surprising array of vendors, health assistants help patients to be aware of health care costs and of the need to use cost information available though health plans and other sources. They also encourage patients to stay on top of massive amounts of ever-changing health care information.
Physicians, under more pressure than ever to bring discussions of cost into their dialogue with patients, and patients coping with high deductible plans that force them to engage in comparison shopping, can rely on Accolade to grapple with health care cost concerns, according to the company officials. Accolade takes the position that neither patients nor physicians are experts in this area and therefore should not be saddled with these tasks.
Measuring Accolade's success
One measure of Accolade's success has been steady growth.
"In just the first half of this year, we grew the number of people we served by 33%," says Spann. "That growth comes equally from new customers and from expansion of existing customers. We often start with just a segment of a very large employer population, and when they see that we are driving great results and they see the savings, they expand their use of our services."
Because Accolade often begins with only a segment of a large employer population, new client ventures typically come with built-in control groups, allowing employers to compare similar employee populations and observe Accolade's effect. Savings are typically easy to pinpoint, but there are proven benefits beyond savings.
Accolade's reported experience, pilot vs. control
PMPM=per-member, per-month cost
Source: Accolade
"Accolade places just as much emphasis on quality of care as on cost," says John W. Rowe, MD, professor of health policy and management at Columbia University, and member of Accolade's board of directors. "And that has fostered better health outcomes, and extremely high levels of patient satisfaction — which have proven to be consistent across the populations that Accolade has served."
And how does Accolade get paid?
"We are finding savings of 8% or more that no one else can find," says Spann, "and we are willing to get paid just out of those savings. Since employers get paid in employee productivity, engagement, and retention, on top of direct savings, our services are essentially free."
Changing market
Aetna and other insurers have been developing member engagement and related capabilities for many years, says Feifer, the medical director for national accounts.
"Any health plan must consider whether it can afford to invest in the deep analytic and programmatic integration that is required to provide engagement solutions. Aetna has made this investment a priority, and that is why our solutions are already very mature. Regional plans might look at this situation differently."
While on one hand Accolade must keep an eye on potential competitors, on the other, it must vigilantly track new trends at a time of rapid change. Earlier this year, for example, analysts predicted that employers will begin to send employees to the exchanges (see "Dwindling of Employer Plans Would Reshape the Industry," in the July issue of Managed Care http://tinyurl.com/exchanges-employers), an unwelcome prospect for a company whose clients are primarily large self-insured employers.
However, says Spann, "I don't think the large employers want to get out of the business of providing benefits. Smaller employers, for whom a retained and developed workforce may not be important to productivity, may consider the exchanges. But why would the Fortune 100 group believe that insurers picked on an exchange could do a better job of managing health care costs? If costs continue to rise, and employees are in a defined contribution setting, I'm not sure how employers would be able to manage that."
Not an insurance function
While more insurers may follow the lead of Independence Blue Cross and contract with Accolade, the company doesn't believe that large insurers are going to have an easy time building from within.
Says Spiro, "At their heart, insurers are very good at contracting and developing networks, and all of the administrative complexity that goes along with paying and managing claims, and predicting and managing premium rates. These are essential, highly technical functions that they do well and that we don't do or want to do. There are other things they don't do as well or haven't made a priority. One of these is high-level customer service. That's all we do, and we do it really well."
Build, buy, or partner?
In 2014, after years of successful collaboration with Accolate while providing service to Comcast, the cable TV giant, Independence Blue Cross (IBC) became the first insurer to enter into a direct partnership with Accolade. Independence says the changing times and Accolade's solid reputation both played a role in this development. Comcast likes Accolade, to the point that it has invested in the company.
"The market has been changing significantly, especially since the Affordable Care Act, and a big part of that has been the transfer of power and responsibility to consumers," says Brian Lobley, senior vice president for marketing and consumer business at IBC. "Whether individuals are buying their insurance directly or receiving it from their employers, they have more financial responsibilities today."
Lobley says that while very large self-insured companies may view Accolade's services as akin to a carved-out benefit, medium-sized companies that turn to insurers to manage their risk focus on the value of the services. He points to the credit card industry to illustrate.
"If you have an American Express platinum card," says Lobley, "you'll have a very different experience than you might if you were a basic American Express card holder. Eventually services such as Accolade's may be seen in a similar light. Instead of being regarded as a carve-out, they may be seen as more of a buy-up."
As head of Independence's consumer business division, Lobley also is responsible for overseeing products and services for individuals who purchase insurance directly from the plan.
"We now have over 200,000 people, since the ACA, buying insurance directly from us," says Lobley. "So, will we think about differentiating our services? If, for example, an individual requests a dedicated customer service person, will he or she pay a different price for that, compared with someone who prefers to use our self-service tools, mobile applications, and a Web site?
"I think the space could evolve that way. Or, maybe the bar of expectations will be raised for the entire health insurance industry. Maybe services such as Accolade's won't be part of a differentiated or buy-up experience, maybe it will turn out that for any insurer to thrive it will be necessary to continually increase the level of service. With the current pace of change, it's difficult to say — there is not a single industry going through more changes than ours."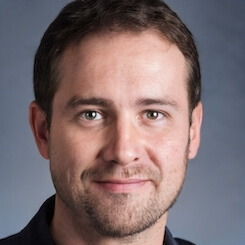 Paul Lendner ist ein praktizierender Experte im Bereich Gesundheit, Medizin und Fitness. Er schreibt bereits seit über 5 Jahren für das Managed Care Mag. Mit seinen Artikeln, die einen einzigartigen Expertenstatus nachweisen, liefert er unseren Lesern nicht nur Mehrwert, sondern auch Hilfestellung bei ihren Problemen.