A new model of care developed by the American Academy of Family Physicians places primary care physicians back at the center of care delivery
Primary care physicians have long complained that they suffer at the hands of health plans. What they see as inadequate payments and their belief that plans want to control how they practice medicine have led doctors to say they are no longer trusted by patients or payers. However, if some doctors and health plans have their way, new models of care may return us to a time when primary care physicians were the core of medical care.
"The patient-physician relationship is built on trust," says Audiey Kao, MD, PhD, an internist at the University of Chicago Hospital and vice president for ethical standards of the American Medical Association, who has published articles on the subject in JAMA. "But a shift in the way that physicians are paid has raised issues about patient trust. Many patients are concerned about the potential effects of payment methods on physician behavior and decision making, and how this could influence patients' trust in their physicians."
Physicians and researchers agree that the physician-patient relationship is affected by how patients view health plans, and surveys demonstrate that over the last couple of decades, health plans have adversely affected patient perceptions of the quality of care. A recently published study of 2,850 depressive and pain patients treated by 261 primary care physicians in the Seattle metropolitan area found that patients in highly managed plans rated their physicians' care lower than did patients in less highly managed plans.
"Patients base trust in their physicians on a belief that their physician is honest and competent, will act in their best interest, and preserve their confidentiality," says Kevin Fiscella, MD, of the family medicine program at the University of Rochester School of Medicine & Dentistry. He described the centricity of trust between physician and patient in an article titled "Patient Trust: Is It Related to Patient-Centered Behavior of Primary Care Physicians?" in the November 2004 issue of Medical Care. "Physician trust has extrinsic value because it has been linked to patient satisfaction, adherence to treatment, continuity of care with the same physician, and improved health," said Fiscella.
Kao and others say that lack of trust in PCPs is a comparatively new phenomenon. But efforts by professional organizations and several plans may make the past a prelude to the future of medical practice, returning the primary care physician to a position of confidence. "We absolutely must return primary care physicians to the center of care," says Stanley Borg, MD, chief medical officer for Blue Cross Blue Shield of Illinois, "particularly in the treatment of chronic diseases. That's what the American Academy of Family Physicians wants to do, and we support them in that."
Borg is referring what AAFP calls its "New Model of Family Practice," which calls for increased utilization by health plans of the nation's 224,000 primary care physicians (particularly its nearly 92,000 family physicians) in the management of chronic conditions. In this, they would seem to be bidding for the function that health plans now outsource to disease management companies.
Trust is critical
The AAFP New Model capitalizes on the trust inherent in the primary care physician-patient relationship, says James Martin, MD, a family physician who is director of the Christus Santa Rosa Family Medicine Residency Program at the Center for Children and Families in San Antonio, Texas.
The basic idea is that patients are more willing to trust their PCP than a nurse conducting a telephone interview, and that compliance will increase when primary care doctors are communicating directly with patients to manage chronic disease. Patients treated in the New Model of Family Practice also will benefit from a team approach that emphasizes wellness and prevention.
In fact, family physicians are in a position to address chronic disease management more effectively and at a lower overall cost than disease management companies, says Martin, for three reasons: First, many people suffer from more than one chronic medical problem at a time and family physicians are trained to address patients "in a holistic way by seeing the entire health environment, including the home, the health of other family members, and [family members'] ability to aid in treatment compliance."
Second, many disease management companies fail to address preventive care, says Martin. "The New Model encourages health plans to reward physicians for placing an emphasis on preventive care," he says. Third, the New Model emphasizes teamwork by creating "medical homes" where virtually all a patient's health care needs can be met, such as nutrition therapy, behavioral counseling, and lab tests.
"Trust is the foundation of quality care," says Martin, who chaired the AAFP Future of Family Medicine Project that developed the New Model, "and family practitioners, in their training and access to the entire family unit, embody that trust. That has been our tradition."
Savings to employers and plans would result from a "true integration of care," say AAFP officials, adding that improvements in patient safety and monitoring of chronic care have the potential to reduce spending for hospital care and other specialty care. They add that patient care costs are reduced when people obtain their care through primary care physicians rather than specialists.
The New Model means more money for doctors, too. A recent report by the project's Task Force Six says that family physicians who implement the New Model could increase income by 26 percent (from an average $167,457 a year to $210,288) or reduce their work hours by 12 percent and maintain the same income.
Mixed health plan reactions
Several Blue Cross and Blue Shield plans, including Blue Cross Blue Shield of Illinois, have responded favorably to the New Model concept, says Martin. On the other hand, support from most plans "has generally been slow to come," he says, although several plans had representatives on one or more of the project's six task forces.
Nonetheless, health plan leaders do say they believe an enhanced role for primary care physicians — incorporating many of the AAFP's New Model concepts — will play a critical role in the future of health care. And Martin points out that these plan leaders are not talking about a return to PCPs as gatekeepers to specialists. "I'd like to see that term eliminated from any discussion of the role of family physicians," he says, "and replaced with a word like navigator."
In fact, the gatekeeper concept has fallen into disrepute among many health plans because of administrative expense and a negative reaction from patients and physicians, according to several health plan leaders. Instead, the emerging important role for PCPs will be as managers of chronic care, says John Rowe, MD, CEO of Aetna. He and others say they believe primary care physicians are best suited to make treatment decisions for patients who suffer from expensive and increasingly common conditions such as depression, asthma, and diabetes.
"We believe that primary care doctors have a greater role than ever to play in helping control costs," says Rowe, "especially as chronic conditions eat up more and more health care dollars."
Aetna and Wellpoint are implementing pay-for-performance incentive programs that encourage PCPs to manage chronic care aggressively. In these programs, physicians who report improved treatment compliance and outcomes can receive bonuses.
And PCPs are increasingly willing to make that commitment, say disease management experts. "We've been finding that primary care physicians are becoming increasingly involved in disease management programs, and they're doing so because they see value to their patients and are being encouraged by their patients' health plans," says James Pope, MD, chief medical officer of American Healthways, the nation's largest disease management company.
An example of PCP and DM coordination is a Centers for Medicare & Medicaid Services disease management demonstration project being implemented by McKesson Health Solutions. The pilot project, which will begin this summer, was awarded to McKesson by CMS last December under Section 721 of the Medicare Modernization Act of 2003. It will include disease management for 20,000 Medicare fee-for-service beneficiaries in Mississippi with heart failure and diabetes.
McKesson will implement a physician-directed delivery model that "promotes and sustains the beneficiary-physician relationship," say McKesson officials. Nurse support will be available to physicians and beneficiaries to reinforce the treatment plan, but "the project places strong emphasis on the management of chronic care by primary care physicians," says Sandeep Wadhwa, MD, McKesson Health Solutions' vice president for care management services. "CMS wanted an innovative disease management program. This is a scalable, sustainable model of chronic care that is patient-centered and physician-driven."
AAFP is among several organizations providing support for the project, and McKesson will "use many of the principles reflected in the New Model concept," says Wadhwa.
Considerable detail
In the November/December 2004 issue of the AAFP journal Annals of Family Medicine, researchers published a report titled "Task Force Report 6. Report on Financing the New Model of Family Medicine."
The report outlines in considerable detail how much the New Model will cost family physicians and the type and amount of compensation doctors can eventually expect from health plans.
"To receive better reimbursement for their services, family physicians must demonstrate that they add value to the current health care system," says Stephen J. Spann, MD, the AAFP member who wrote the report.
The report simulated the effect of the New Model on a family medicine practice in the current fee-for-service payment environment and then analyzed what the report calls "alternative reimbursement mechanisms."
The report identifies 10 features of the New Model that have a direct effect on practices:
open-access scheduling;
online appointment scheduling;
electronic medical records;
group visits;
e-visits (e-mail consultations with patients);
chronic disease management;
Web-based information;
team approach, where clinical staffers are more involved in providing care;
use of clinical guidelines software; and
outcomes analysis.
Researchers then considered each feature's effect with regard to training, services performed, service intensity (i.e., revenue or relative value units per procedure), physician time per service, clinical staff time per service, office expenses (e.g., information technology, facility and equipment costs), administrative staff costs, and malpractice premiums.
Transition costs were estimated to range from $23,442 to $90,650 per physician for a five-physician family practice. Actual costs, however, depend on the loss in physician productivity during the first year of implementation of the New Model and are estimated to range between 5 percent and 20 percent.
Further analysis was conducted to determine how compensation innovations that reward performance would affect practices that implemented the New Model. The analysis assumed that e-mail consultations would be paid at $25 each, not to exceed 25 per patient per year, and that chronic disease management would be paid at $15 per patient per month, with 10 percent of the average physician panel of 2,030 patients receiving this type of care.
The resulting additional compensation for family physicians maintaining the current number of work hours assumed in the model would be $4,715 for e-mail consultations and $14,834 for chronic disease management.
Using as a template the Bridges to Excellence program («www.bridgestoexcellence.org/bte»), an incentive program developed by several large employers that pays doctors extra for managing their diabetes patients and implementing electronic medical records, Task Force 6 researchers further determined that physicians could qualify for bonuses that could add up to more than $44,000 a year.
Bonuses such as those in the Bridges to Excellence program could be based on patient satisfaction surveys, HEDIS measures, and/or use of generic prescriptions and other measures negotiated with participating physicians. Some health plans already have bonus systems with comparable maximum bonus potential.
Won't be easy
"The findings of the Future of Family Medicine Task Force Six have important implications for the specialty of family medicine," says Spann, but "these results need to be tested in vivo, in the real world of practice. Achieving widespread implementation of the New Model of family medicine will not be easy. And yet the long-term viability of the specialty, and the well-being of our health care system and population, is at stake."
"The New Model encourages health plans to reward physicians for placing an emphasis on preventive care," says James Martin, MD, a family practitioner who also chairs the Future of Family Medicine Project for the American Academy of Family Physicians. The New Model is a call for an increased utilization of the nations 224,000 PCPs.
AAFP's New Model of family medicine emphasizes old values and new technology
The 94,000-member American Academy of Family Physicians has rolled out a New Model of family practice that combines the old-school values of physician-patient trust and communication with new technologies such as electronic medical records. The AAFP has finished aligning the tires and fine-tuning the engine, and is pushing hard for the health care industry to take its New Model out for a spin.
"We believe that for far too long, health plans have failed to tie incentives to chronic disease management and that the result has been increased costs and poorer outcomes," says James Martin, MD, who chairs the AAFP Future of Family Medicine Project. "Family physicians are perfectly placed to address this problem and the New Model sets up a reimbursement system that rewards that."
From Martin and other AAFP officials associated with the concept, here are some ideas for family physicians on implementing the New Model:
Team care
According to former AAFP President Bruce Bagley, MD, who helped design the New Model, "developing a reliable clinical team takes time and effort, but the resulting improvements in efficiency and staff morale will be well worth the effort." Tasks such as diabetes education, care coordination, and routine medication regulation should be handled through a team approach, with defined individual roles and responsibilities and clear and consistent processes. "Good teamwork reduces many of the workflow delays and bottlenecks that are so common in practice today," says Bagley. This approach calls for brief regular meetings to discuss individual roles and responsibilities, as well as delegation, "which many physicians are reluctant to do," he says.
Planned care
Although most physicians believe they are following evidence-based medical guidelines, a recent Rand study showed that patients receive the recommended care only about 56 percent of the time. Raising that percentage is possible through implementation of registry systems that track patients with a particular disease and allow coordination of lab tests, office visits and consultations. It also requires a concerted effort to teach patients about their disease, showing them how to care for themselves and helping them to set goals.
Information technology
A fully integrated electronic medical record (EMR) provides support for office workflows, prescription writing, lab ordering and review, visit documentation, and billing and coding — all of which can help control costs. "The practice of medicine is so complex that it is difficult to do a good job without the aid of computers," says Bagley. But many physicians "cite the cost of EMR systems as a major barrier to their implementation," he says, and many family physicians fear that they will choose the wrong EMR system or that the implementation plan will fail. AAFP has established the Center for Health Information Technology (CHIT) at «www.centerforhit.org» to help its members choose a system.
Open-access (same-day) scheduling
This is a system in which practices see patients on the day they call with a problem, rather than scheduling them for a future date. This reduces the amount of work required every day to maintain a large inventory of appointments and cuts down on cancellations, rescheduling, physician "book-outs" and no-show appointments, which all cost money and staff time, according to Bagley. More information is available through the Institute for Healthcare Improvement at «www.ihi.org».
Quality improvement
According to Bagley, there is increasing pressure from health plans, the Centers for Medicare & Medicaid Services, and the public to document quality. He recommends that practices apply accepted performance measures to take advantage of pay-for-performance bonuses and to improve the quality of care. Sample measurement sets for clinical conditions from the AMA at «www.ama-assn.org/ama/pub/category/4837.html» (or «http://snipurl.com/f46j») and the AAFP METRIC (Measuring, Evaluating, and Translating Research Into Care) program («www.aafp.org/metric.xml») teach the basics of quality improvement.
More information is available at the American Academy of Family Physicians website: «www.aafp.org»
The Task Force 6 report on New Model financing is available at: «www.aafp.org/fpm/20050500/68isth.html»
AAFP New Model increases FP's annual income
The amount of increased income a family physician can expect if he or she implements the American Academy of Family Physicians' New Model of Family Practice depends on how much of the model is utilized and what compensation model is negotiated with health plans. Here's what can be expected, according to the AARP Task Force 6 report on financing the New Model:
Physician compensation demonstrating alternative payment models
Current practices
$168,000
New Model fee-for-service
210,000
New Model with e-consult and care management programs
230,000
New Model with financial incentives
255,000
New Model with mixed reimbursement
278,000
Source: AAFP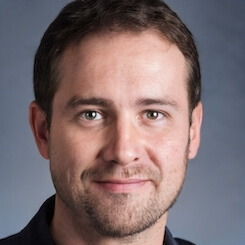 Paul Lendner ist ein praktizierender Experte im Bereich Gesundheit, Medizin und Fitness. Er schreibt bereits seit über 5 Jahren für das Managed Care Mag. Mit seinen Artikeln, die einen einzigartigen Expertenstatus nachweisen, liefert er unseren Lesern nicht nur Mehrwert, sondern auch Hilfestellung bei ihren Problemen.