It's survival of the biggest because of IT, data collection, and other factors. But the health insurance market is also full of nooks, crannies, and niches that are friendly to small fry and newcomers.
It's hard not to gawk when the giants that stalk the earth join forces and become even bigger, and fewer, and more dominant. That's certainly the case with the U.S. health insurance market. All eyes are on the drama of Aetna buying Humana and the proposed acquisition of Cigna by Anthem. If these moves are approved, the Big Five will be the Big Three, controlling an estimated 44% of the private health insurance market (anything handled by a private insurer, including employer-sponsored health plans plus Medicare and Medicaid managed care). Add the 36 Blue Cross Blue Shield plans, and the lot of them account for 80% of the private market.
But there's more to health plan strategy than "bigger is better." There are hundreds of health insurers in 50 states with local market conditions that differ widely. Health plans are sponsored by giant for-profit companies, small not-for-profits, Blues plans and, increasingly, health systems. And the markets they're operating in are increasingly diverse, ranging from self-insured employers to the ACA public exchanges to Medicare Advantage and Medicaid managed care.
The ACA, of course, has been the prime mover behind the reshaping of health insurance and its markets. It has created public exchanges and changed the ground rules for health plans, requiring guaranteed issue and eliminating exclusions for pre-existing conditions. Meanwhile, federal payers such as Medicare have made bold moves to shift the payment and delivery systems from pay-for-volume to pay-for-value, prompting much wider use of managed care principles such as global budgets. Insurers are responding to these changes in any number of ways—by consolidating, by diversifying, by partnering, by investing in technology, and by moving into new markets.
Small plans can compete if they have good provider relationships, says Greg Scott of Deloitte Consulting. Big national insurers need a sizeable share of a provider's patients.
Analysts see the traditional health care market changing fundamentally from a circumscribed one in which each of the players—provider, insurer, payer, consumer—had a clear role and stayed within it. They describe the emergence of a new health insurance economy, one in which the players' roles are morphing and merging, with completely new types of businesses being created. And they urge insurers to be open-minded about where that could take them.
"Health plans pursuing innovation should adopt a more encompassing definition of 'product'," Greg Scott, U.S. health plans sector leader and vice chairman of Deloitte Consulting, recommended in his 2015 health plan outlook. He noted that even if health plans have not traditionally been known as big innovators, they'll need to be in the future. The coming health economy will be consumer-oriented and "plug-and-play," said the PriceWaterhouseCoopers Health Research Institute in a December 2015 report. The report envisions a reordered health care system that is organized around consumer-focused needs such as care delivery, wellness, and payment, provided by whomever comes up with the model that consumers respond to best.
New market opportunities
"The insurance market looks increasingly diverse," contends Elizabeth Carpenter, a vice president at Avalere, the consultancy. One example: Medicare Advantage attracts new players.
So there's a lot going on besides the attention-­grabbing stomping about by big national companies. A 2015 study from Avalere, the consulting company, noted that new players are actively moving into markets where they hadn't offered products before, particularly Medicare Advantage. "When [these are] combined with new start-ups and other options created by the Affordable Care Act, the insurance market looks increasingly diverse," says Elizabeth Carpenter, vice president of Avalere. The industry's big players have used that argument to support their mergers, saying there's still plenty of competition to keep costs down. Consumer advocates and state insurance departments may not agree; they note, for example, that Avalere's research on provider health plans was sponsored by Aetna.
Carpenter and other analysts point out that while consolidation by bigger players is real and has resulted in the loss of some smaller insurers over the past 15 years, competition is not being snuffed out, in part because of new market opportunities and new players. For instance there's Oscar, a venture capital-founded tech insurance company that uses quirky marketing and an easy-to-understand website to draw younger members. Oscar has expanded to selling on the public exchanges in four states and has 125,000 members, with a strategy of keeping provider networks limited to high-quality, progressive health systems.
Meanwhile, Fidelity Investments is starting a private health insurance exchange, expanding its reach from retirement plans. It joins a number of large benefits consulting firms (Willis Towers Watson, Aon, Mercer) in running private exchanges, which have an estimated 8 million members nationwide. A Kaiser Family Foundation survey found that 17% of employers are thinking about using a private exchange, an option that allows a great deal of flexibility in how employers and their workers use their benefits dollars. Postponement of the "Cadillac" tax may cool off some of the interest in private exchanges.
Other new activity includes Medicaid managed care specialists Centene and Molina branching out and selling policies on the ACA public exchanges; the launch of ACA-spawned co-ops in 23 states (although many of the co-ops have failed); and the growth in the sales of services and stop-loss policies to businesses that self-insure.
Whether they're big or small, local or national, health insurers are dealing with some common trends now that the ACA has fundamentally altered the playing field: pressure to keep cost structures limited and premiums competitive; sophisticated use of value-based payment mechanisms; data crunching to closely track delivery models and patient outcomes; reaching consumers directly and digitally.
Insurers of various sizes—not just the big guys—are looking at the advantages of acquisitions, partnerships, and entering into new markets, says Paul Keckley of Navigant.
Insurers of various sizes are looking for advantages through acquisitions, partnerships, and entry into new markets. Paul Keckley, managing director in Navigant's health care practice, says larger health plans—the national companies, the Blues, and some larger regional insurers—are following several strategies, including monetizing their claims data by selling analytics; acquiring providers and integrating their own delivery systems in selected markets (such as UnitedHealth Group's expansion of its Optum unit that provides output care, data analysis, and pharmacy benefit management); and expanding into markets outside the United States, including Europe and South America.
There are a lot of variations on the theme of consolidation and acquisitions to gain key capabilities. "There's not just consolidation in the traditional [mergers and acquisitions] asset deal manner, but also different sorts of alliances and partnerships and joint ventures and collaborations," says Keckley. These arrangements are common among the Blues, he says, which expand their traditional capabilities to more innovative digital capabilities that allow consumer and provider engagement. Deals also offer entry into new markets, such as Medicare Advantage or Medicare Part D drug benefit plans, which is the thinking behind the Aetna–Humana merger.
In pursuing these strategies, insurers are chasing the savings offered by greater scale, which keeps down per-member-per-month administrative costs. Health plans are also challenged to put up the cash to buy information systems that can manage new payment schemes and provide sophisticated analysis. "The operating margins in combination with labor costs and supply chain costs are making it much more difficult for smaller players to survive," says Keckley, and that applies to both health plans and providers. "The plans have a shrinking traditional market and are having to change their focus and diversify."
Smaller players may not survive. "We do worry about regional plans, often single-state Blues plans, that don't have access to the capital required to invest in the technology to work productively and successfully with providers in value-based care arrangements," says Deloitte's Scott.
At the same time, size isn't everything. Local market scale generally trumps national scale in provider contract negotiations and collaborations, notes Scott. If a national plan doesn't have a sizable share of a provider's patient panel, their ability to influence medical practice may be limited.
"It's that sort of scale that really matters when you're trying to capture the attention and shape the behavior of physicians and hospitals," says Scott. "What really matters is not that a health plan has 10 or 20 million covered lives across the country. If a regional plan has 300 of its members on Dr. Smith's panel, and a national plan covers only 10, then Dr. Smith is more likely to make favorable arrangements with the regional plan."
Providers compete as payers
Among the most significant new arrivals to the insurance marketplace are health systems that are starting their own health plans. Because new payment models have hospitals and provider groups taking on greater amounts of risk as time goes on, they will need many of the attributes of an insurer anyway, they figure, so they may as well take the leap.
During the first managed care revolution in the mid-1990s, hospitals and physician groups tried this strategy and, for the most part, it was a financial disaster. The risk-bearing groups of that era often did not have the data-analysis capabilities to manage risk.
Things will be different this time, analysts say, mostly because the big government payers (Medicare, Medicaid) are not just supporting pay-for-value models, but insisting on them. Information systems have also come a long way since then. Most hospitals and doctors have electronic medical records now, and it's easier to hire or contract for data analysis. Some provider-sponsored plans carry out the risk management piece on their own, while others take the short cut of partnering with an insurer.
It will be interesting to see how well provider-­sponsored plans perform; analysts say there is a threshold number of members to keep premiums competitive—about 400,000 is a break-even point, says Keckley. According to a recent McKinsey report, some of the provider-sponsored plans that cross that threshold include HealthPartners in Minnesota, University of Pittsburgh Medical Center, Intermountain Healthcare, Henry Ford Health System, and Geisinger Health System. "They can operate successfully at scale in a region and don't necessarily have to be a national plan," Keckley says.
An important factor in health plan survival is managing provider networks. Provider-sponsored health plans may gain an advantage in the insurance game if state governments adopt strict standards for network adequacy, argues Keckley. Rules that require health plans to offer providers located relatively close to their members will foil strategies by the big insurers to narrow their networks and provide an advantage to health-system plans with wide provider networks.
Provider-sponsored plans have already made a big push in Medicare Advantage; about half the new plans that entered that market in the past five years and stuck with it are provider-sponsored, according to Carpenter. They are also in a good position to sell their prepackaged integrated delivery systems directly to employers, bypassing traditional insurance companies.
"Every substantial health system in the country will own and operate one or more health plans—that's fairly certain," says Keckley. Given that half of Medicare payments will be in value-based payment models in two years and 39 states are contracting Medicaid through managed care organizations, they may feel they have no choice, he says. "There's kind of a loaded gun pointed at you right now. You can't afford not to get on the train."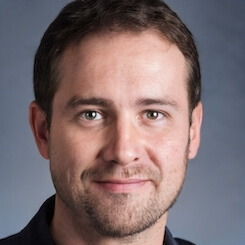 Paul Lendner ist ein praktizierender Experte im Bereich Gesundheit, Medizin und Fitness. Er schreibt bereits seit über 5 Jahren für das Managed Care Mag. Mit seinen Artikeln, die einen einzigartigen Expertenstatus nachweisen, liefert er unseren Lesern nicht nur Mehrwert, sondern auch Hilfestellung bei ihren Problemen.