Why make mental health more mainstream? Because only 17% of American adults function with optimal mental health, says Eva Borden of Cigna. "We talk about it as if it's them over there, but 83% of us have a need."
OK, so the Chinese word for "crisis" is not the same as the word for "opportunity," as has often been claimed. However, that idea—espoused by coaches, teachers, and motivational speakers, among others—lives in the zeitgeist. It can be applied to how Eva Borden, the general manager of behavioral and employee assistance programs (EAPs) at Cigna approaches her job.
Borden knows more than most the toll that opioid addiction takes on society, a toll succinctly summed up by New Jersey Gov. Chris Christie: "We have a 9/11–scale loss every three weeks." Christie heads a special commission appointed by President Trump to study the crisis.
Borden, who's been in her job for nearly eight months, says that the opioid death toll may make people think differently about behavioral health in general. Society has "decapitated" care of the mind from care of the body, she says.
The opioid epidemic is a major crisis, "but it's just the tip of the iceberg," Borden says.
How do data move?
Borden, a 40-year-old divorced single mother of three, has worked for Cigna for 18 years, beginning as a medical product actuary and controller for group insurance. The insurer has been in the news lately because Anthem wanted to buy the company for $48 billion. In February the courts said no to the deal.
Borden graduated from Lafayette College in Easton, Pa., with a degree, majoring in both math and Spanish literature, and is a fellow of the Society of Actuaries. She's a numbers-cruncher, in other words, and proud of it. Before moving into her present position, she was Cigna's chief risk officer for the U.S. individual and voluntary segment.
Her educational background and work experience have taught her how to analyze a problem, she says. "They teach you how to say, 'We're facing a challenge. We're facing a problem. How do we break it down and solve it? Who do we need to bring in? What are the pieces that we need to solve? What are the different steps?'"
It's important to know how the data moves, Borden says. Getting from Point A to Point B is not always a direct line. It comes down to understanding what a beneficiary actually needs and stepping back from an embedded process enough to say, "Gosh, that was just a stupid way to do it."
The medical–behavioral connection
Borden lives and works in Panora, Iowa—population 1,124 according to the 2010 census—about 50 miles west of Des Moines. She moved to Iowa for her ex-husband's job and decided to stay for her children.
She heads a team of four but says that she sets direction for about 800 people spread across Cigna who work in behavioral and EAP programs. In her role, she is responsible for the ongoing development and implementation of the strategy, focusing on solutions and experiences related to mental health, substance abuse, and emotional well-being.
"Most of the folks that I'm talking about are ­bachelor's- or master's-level social workers, as well as other advocates who work directly with the customers."
Borden directs Cigna behavioral health care, mostly trying to connect it to other silos, such as medical, pharmacy, and disability. "Don't make behavioral more important than medical, but it's not less important."
She mentions the CDC statistic that 17% of American adults have optimal mental health. The World Health Organization defines mental health as a "state of complete physical, mental, and social well-being and not merely the absence of disease or infirmity."
"I spend most of my time on how to bring behavioral and connect it to medical," Borden says. "How do we connect it into pharmacy? Into disability? Into being able to say, 'You know what? I no longer want to look at just the person's mental health, but let's talk about total health.'"
She points to someone with high blood pressure. Sure, treat the blood pressure, but also take a look at the underlying stresses that may be causing it.
Reaching patients means reaching providers, and that might be a challenge. Borden recalls a conversation she had with a physician in which he said: "There's nothing scarier than when someone walks into my office, and I give them a screening and find out they have a substance use issue. I don't know what to do."
Importance of referrals
Because of the potential challenges in treating behavioral issues in their medical patients, Borden says that it's important that primary care physicians know whom to refer to. "I would never expect a PCP to do heart surgery."
FDA chief Scott Gottlieb has called on insurers and PBMs to join in the fight against opioid addiction by considering changing the instructions on drug labels or making sure that prescribing conforms more to clinical guidelines.
Borden is not convinced that this alone would be effective. "If I'm in severe pain and you put a label on something, it might cause me to second guess, but I'm hurting. I'm hurting. I don't want to minimize anything anyone is doing to help move forward and progress in the opioid crisis. I would actually advocate for stepping back even another step."
She wants providers to consider more ways to address the pain than just giving the patient a pill. Perhaps physical or mental health therapy would help. And finding out what other providers might be prescribing. Too many doctors aren't aware of what the patient's other doctors might be up to. "We have access to being able to understand that this single person is getting certain types of drugs from one physician, a second physician, a third physician. How do we bring that together and create awareness the person is at really high risk?"
For example, the company has additional safeguards for high-risk customers identified by Cigna's data. The insurer says it continually enhances its tracking programs to flag possible inappropriate use and to inform prescribers when an issue is identified. In addition, Cigna is working in a multiyear collaboration with the American Society of Addiction Medicine, in which Cigna is furnishing customer claims data to the society to test and validate three performance measures related to addiction treatment. The goal is to verify what works in the treatment of patients with addiction, make the medical community aware of proven strategies, and hasten the adoption of these successful methods.
Home office flexibility helps
Borden travels about 50% of the time and uses videoconferencing, email, and other technology to keep in touch from home. She's worked out of her home since 2000.
"One of the reasons I have been with Cigna as long as I have is because of the level of flexibility I've been given has been tremendous," Borden says. "This is one of my personal passions about Cigna. I started in 1999, but it was in 2000 that I, for personal reasons, had to move. So, I said to Cigna, 'It's been good, it's been great, but I need to quit.'"
But the Bloomfield, Conn.-based Cigna offered her a home-based job. In a way, working from home before instant messaging and videoconferencing helped her become a better manager, Borden says. "I learned how to listen. I learned how to pick up on intonations. I learned how to adjust. It would be as if I were blind. Like a blind person, I'm not socially unaware."
Being home-based certainly helps with her other important job: Raising Parker, 13; Maddox, 11; and Karis, 10. That job "keeps me humble," Borden jokes, but there's also a more direct influence on her job. One of her children was adopted and has her own unique struggles.
"I get to interact with the behavioral health system, personally," she says.
This spurs something that she believes is much more essential than sympathy for the mental health patients she's trying help.
Empathy.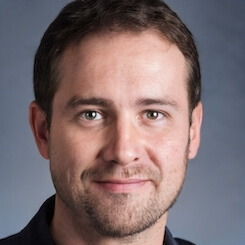 Paul Lendner ist ein praktizierender Experte im Bereich Gesundheit, Medizin und Fitness. Er schreibt bereits seit über 5 Jahren für das Managed Care Mag. Mit seinen Artikeln, die einen einzigartigen Expertenstatus nachweisen, liefert er unseren Lesern nicht nur Mehrwert, sondern auch Hilfestellung bei ihren Problemen.