Bracing for an influx of enrollees, medical managers at some plans take creative approaches to fixing a decades-old problem
Medical managers have long addressed the vexing and chronic problem of Hispanics getting less preventive care than any other ethnic or racial group. Now there's even more incentive for health plans to solve it.
Mirian Zavala, RN, the chairwoman of the policy committee at the Association of Hispanic Healthcare Executives, says that the Patient Protection and Affordable Care Act (PPACA) makes it crucial for medical directors to encourage Latinos to take advantage of preventive care services.
"Health care reform is going to add 32 million more people, and that means that 8.8 million uninsured Hispanics will have access," says Zavala, whose not-for-profit organization seeks to increase the number of Hispanics in administrative positions. "Studies have shown that health outcomes improve and the economic cost of managing chronic diseases, such as diabetes, is reduced through effective and efficient health interventions and preventive care, which is a provision in the health care reform act."
Miguel Centeno, Aetna's regional director of northeast community relations and urban marketing, says that medical directors need to start with the idea that one size doesn't fit all communities when it comes to fashioning benefit packages. "If you're looking to provide appropriate care, you've got to be culturally sensitive in the way that you go about it," says Centeno.
It was partly through Aetna's relationship with the Association of Hispanic Healthcare Executives that the health plan was able to launch the New York City Community Plan.
The plan is specifically designed for members who live or work in the five boroughs of New York City (Manhattan, Bronx, Staten Island, Queens, and Brooklyn). "Providers in this network have agreed to accept lower payment rates from us," says Centeno. "And because the network is made up of physicians who work in New York City communities, they are accessible and may better understand cultural preferences, needs, and prevalent health conditions among the communities' populations."
Frank C. Astor, MD, MBA, is medical director of Blue Cross & Blue Shield of Florida, which has 4.1 million commercial covered lives — or about 30 percent of the available market. Approximately 5 percent of members (over 200,000 people) are Hispanic. There are about 3.8 million Hispanics in Florida, about 21 percent of the population, says Astor.
"Most of the plan's literature is in Spanish and English, and an important portion of it is in Creole. Anything from enrollment forms to EOBs [explanations of benefits] on our Web site can be used by Spanish speakers," says Astor. "We also have a dedicated staff of clinical nurses and coaches as well as employees who can speak Spanish. The vast majority of our staff in South Florida is bilingual."
This company combines sales and health evaluation at locations in Jacksonville, Tampa, Pembroke Pines, and Miami. A fifth is scheduled for Orlando. "They are stores where individuals can go and speak to professionals who will hand them information on individual and family insurance," says Astor.
Better communication
"And they may choose to undergo a personal health assessment with optional coaching by a registered nurse on site. A lot of the Hispanics here are seeking one-on-one advice. Hispanics like person-to-person contact, and we — I'm Hispanic also — make relationships with individuals. It's a better venue for communication.
"People can have their health metrics examined — basic health metrics such as fingerstick total cholesterol, HDL, glucose, blood pressure, weight, and body mass index. These metrics are delivered to the member as part of a personal health assessment or PHA that includes filling out a questionnaire on medical and lifestyle history. They may discuss the results confidentially with the nurse."
The services are available to members Monday through Saturday. The retail centers hold a health fair on the second Saturday of the month that includes a full PHA with optional nurse consultation. The fair is open to anyone 18 or over, including the uninsured.
"The stores are staffed with RNs to help with accessing health care and to do education and coaching, which is culturally important for Latinos."
And when they are enrolled, knowing demographic patterns can help you provide better service. Kimberly Siejak, head of health management programs at Independence Blue Cross, in and around Philadelphia, says that her plan uses what Siejak terms microsegmentation, specifically the "ZIP code plus four" approach.
Geocoding — finding the longitude and latitude of a place from some other data set, such as ZIP codes — is also used by the Florida Blues. "Hispanics have care gaps," says Astor. "We have been able to find them and communicate with them and their physicians, in a HIPAA-compliant way, of course, and close the gaps. And we have gotten significant closures, particularly hemoglobin A1c, retinal examinations, cholesterol control, and hypertension control."
The price is right
Finding them is one thing; getting them to see the doctor is another, says Centeno, of Aetna, which provides a pretty good incentive. "There are no copayments for preventive care," says Centeno. "One of our goals was to remove financial barriers to providing and accessing health care. We wanted to make sure that people would have as easy a time as possible to access their providers. So the no-copays-for-preventive-care feature is attractive."
To address the language barrier, Aetna launched a public education campaign called Plan for Your Health, one part of which is Hable Con Su Médico — talking to your doctor.
"We recognize that direct communication between physicians and their patients obviously is critical," says Centeno. "Language barriers and misunderstandings, unfortunately and too frequently, prevent patients from getting the best health care that they can."
Hable Con Su Médico outlines four steps patients should follow as part of the doctor visit: preparing for the visit, sharing information with the doctor, asking relevant questions, and following the doctor's recommendations.
"We're basically trying to prepare them before, during, and after the visit," says Centeno. "Counteract some of those misconceptions and fears that come from language barriers and cultural barriers as well."
Centeno is also proud of the cultural competency training that about 95 percent of Aetna's clinical staff gets. Plan officials say that Aetna offers its providers a free online, evidence-based program called Quality Interactions: a Patient-Based Approach to Cross-Cultural Care. Doctors and nurses can earn continuing medical education (CME) credit and continuing education units (CEUs).
The program covers a variety of topics, such as:
A definition of cultural competence in health care
Changing U.S. demographics
Business, medical, and legal case for cultural competence
Understanding the patient's meaning of illness and determining his/her social context.
Of course, how well all these efforts work remains to be seen. When asked about outcomes data, Centeno said, "We do not have outcomes data for this specific product readily available."
No insurer we talked with had outcomes information.
Managing Editor Frank Diamond can be reached at FDiamond@ManagedCareMag.com
More than other Americans, Hispanics lack insurance and preventive care
That Hispanics can benefit from better preventive health has been long borne out by government data. But of all groups, Hispanics are least likely to have insurance coverage and therefore less likely to see providers who can start the preventive care process.
Gabriel Perez is medical center director at the Phoenix Veterans Administration Health Care System and also chairman of the National Forum for Latino Healthcare Executives.
"When a person enrolls with us, they go through this whole checklist about how their diabetes is, how their blood pressure is," says Perez. "Their entire medical history. It's almost a mandated physical that they have to go through, so that way we can make sure that we're avoiding a serious condition for them later on."
Unfortunately, too many Hispanics go without such workups. The federal Agency for Healthcare Quality and Research's 2009 National Healthcare Disparities Report shows that Hispanics have poorer quality of care and worse access to care than non-Hispanic whites for many preventive health measures that the annual report tracks.
Source: Income, Poverty, and Health Insurance Coverage in the United States, 2007, U.S. Census Bureau
Source: 2009 National Healthcare Quality & Disparities Reports, Agency for Healthcare Research and Quality
---
Our most popular topics on Managedcaremag.com
---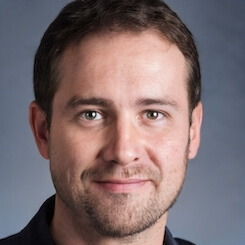 Paul Lendner ist ein praktizierender Experte im Bereich Gesundheit, Medizin und Fitness. Er schreibt bereits seit über 5 Jahren für das Managed Care Mag. Mit seinen Artikeln, die einen einzigartigen Expertenstatus nachweisen, liefert er unseren Lesern nicht nur Mehrwert, sondern auch Hilfestellung bei ihren Problemen.