Social determinants of health come into focus to keep beneficiaries out of the hospital.
Social factors, like access to healthy food, stable housing, a steady income, and reliable transportation, may have more to do with a sick person getting well than anything that a health plan, doctor, or hospital can do. That's been well documented by numerous studies and the likes of the World Health Organization. In the Medicaid population, the role of social factors in a rebound episode or a hospital readmission may play an even larger role. As Medicaid continues its evolution to a managed care model that relies on accountable care organizations to deliver services, the social determinants of health are coming into clearer focus as barriers to value-based care.
By some estimates, 60% of a person's health is determined by social, environmental, and behavioral factors with the other 40% coming from genetic and health care factors.
Medicaid expansion under the ACA has prompted states to address social determinants of health. A January 2018 Commonwealth Fund report on social interventions and rate setting for Medicaid managed care organizations notes that Medicaid expansion states have been under pressure to address social issues because of high rates of substance abuse and mental illness in this population, and because Medicaid has taken on a greater role of caring for low-income families.
"State Medicaid agencies have been searching for ways to better coordinate care and cut costs to improve patient and health outcomes, and there's always the growing consensus that social determinants have a substantial impact on health outcomes and direct health expenditures," says Diana Crumley, a program officer at the Center for Health Care Strategies (CHCS) who has coauthored research on Medicaid programs.
As more states tried to address social determinants in their Medicaid managed care models, CMS was coming under increased pressure to clarify its Medicaid managed care rule, which it did in the spring of 2016. "It's a place where Medicaid agencies were wanting to go before the rule came out," notes Jocelyn Guyer, managing director of Manatt Health, a health care consultant, and coauthor of the January Commonwealth Fund report. "The rule cleans up and explains what the policies are with a fair amount of detail and put some very clear parameters of what's acceptable and what's not."
The rule gives states tools like withholds and incentive payments to push plans into value-based models. The Commonwealth Fund report notes that states now have the authority to require plans to participate in patient-centered medical homes that can direct beneficiaries to supportive social services. To some extent, it also lets states direct payment arrangements between plans and network providers.
But some limits exist on what state programs can cover. "CMS does not typically allow nonmedical services to be reimbursed through Medicaid," Crumley says. "As a result, many states are exploring alternatives to directly funding social services, including integrating these services into their care delivery models, encouraging partnerships with community-based organizations, tracking social needs, and incentivizing a more holistic approach."
ACOs run with it
CMS has granted states Section 1115 waivers to provide coverage for services not otherwise included in Medicaid, provided they're budget neutral. Oregon obtained one such waiver that led to creating coordinated care organizations (CCOs) that can arrange short-term housing for people leaving the hospital and cover home improvements, like handrails or air conditioners for people with asthma, to lessen their chances for returning to the hospital. Oregon's waiver clarified how CCOs can build those costs into their capitation rates.
New York has what Crumley describes as "a comprehensive waiver," called a Delivery System Reform Incentive Payment program that other states may look to as a way to incentivize safety net providers to engage community-based organizations to provide social services. The goal is to reduce avoidable hospitalizations by 25% over five years by setting aside up to $6.42 billion for incentive payouts. Another program allocates $1.08 billion to support health homes, long-term care, and enhanced behavioral health. New York's Medicaid program covers more than 6 million people and spends $60 billion a year, with more than 75% enrolled in some form of managed care.
In Minnesota, the Medicaid program created what it calls integrated health partnerships that make Medicaid MCOs eligible for more favorable risk-sharing arrangements if they work with community-based organizations to address social determinants of health.
Arizona offers another example of what Medicaid can do to address social determinants of health, says Manatt's Guyer. "It's using a number of different tools to make sure people are getting the highest quality, most cost-effective care," she says. Some key elements of Arizona's initiative for people with serious mental illnesses, as discussed in the January Commonwealth Fund report, include about $35 million in state grants to regional behavioral health authorities to work with housing authorities to secure housing subsidies for beneficiaries. The state also requires those regional behavioral health authorities to reinvest 6% of their profits back into their communities. Some directly fund housing or food banks.
President Trump's budget proposes cutting Medicaid by $1.1 trillion over the next 10 years and transitioning the program to block grant funding—neither of which a divided Congress seems capable of acting on. But addressing social determinants of health seems to be a growing part of Medicaid managed care with a separate momentum behind it—and it doesn't seem like something that Republicans and Democrats are going to fight about.
"States are generally concerned about the uncertainty of Medicaid funding and whether or not there will be substantial cuts," says Rob Houston, associate director for payment reform at CHCS. "I don't think the efforts to address social determinants are affected either more or less than other general concerns."
Adds Guyer, "I actually feel like on this issue, since part of it is motivated by using Medicaid funds in the smartest, most cost-effective way possible, addressing these kinds of social interventions that directly drive medical expenditures and costs are going to be part of what states are looking at, almost regardless of what happens with Medicaid."
These initiatives fit nicely with the Medicaid managed care model, CHCS's Crumley says. "The core Medicaid policy momentum is still very much intact: recognition of the inherent flexibilities in the managed care model and the push toward recognizing value over volume."
How Medicaid MCOs address social determinants of health
Leaders of 17 Medicaid health plans in 10 states were asked about the social determinants of health for which they offer assistance to beneficiaries. Fifteen said housing tops the list. All respondents said a stable policy environment is crucial.
Source: Commonwealth Fund, "Medicaid Payment and Delivery System Reform: Insights From Managed Care Plan Leaders in Medicaid Expansion States," March 2018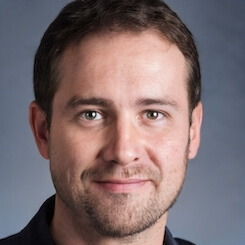 Paul Lendner ist ein praktizierender Experte im Bereich Gesundheit, Medizin und Fitness. Er schreibt bereits seit über 5 Jahren für das Managed Care Mag. Mit seinen Artikeln, die einen einzigartigen Expertenstatus nachweisen, liefert er unseren Lesern nicht nur Mehrwert, sondern auch Hilfestellung bei ihren Problemen.