Partnerships between hospital systems and retailers offer telehealth kiosks. Hospitals hope to find loyal patients, and the retailers see a chance to boost sales.
Consumers in two regions now can combine a trip to the doctor and a trip to the pharmacy, as two hospital systems team up with retailers to offer telehealth services.
In the Tampa Bay area, BayCare Health System is partnering with Florida's largest grocery store chain, Publix Super Markets, while in New York City, the mammoth New York–Presbyterian health care system is teaming up with Walgreens-owned Duane Reade. Both health systems announced their partnerships with the retailers this winter.
"It's another way to connect with patients, another way to get the BayCare brand out" to the public, says Glenn Waters, executive vice president and chief operating officer of the Clearwater, Fla.-based health system that includes 15 hospitals and more than two dozen other facilities across three counties. The retailers also stand to benefit from these arrangements because when people are done with their in-store telehealth visit, they can immediately have their prescriptions filled.
However, a partnership between a health care provider and a retailer isn't necessarily a sure thing. In 2015, Rite Aid drug stores in Ohio partnered with technology maker HealthSpot to offer in-store telehealth kiosks. Consumers could consult with medical professionals from such providers as the Cleveland Clinic, Kettering Health Network, and University Hospitals. But HealthSpot filed for bankruptcy in 2016. Rite Aid then purchased HealthSpot's assets. Two years ago, providers from the Cleveland Clinic partnered with CVS Health, offering telehealth visits for CVS MinuteClinic customers in Ohio. "The initial pilot with CVS lasted about a year and had some good findings," says Cleveland Clinic spokeswoman Alicia Reale Cooney. "At this point it has not been continued, but the teams have been in discussions to potentially expand further in the future."
Under the partnership with Publix, BayCare plans to establish telehealth walk-in centers to treat minor emergencies at 26 Publix pharmacies around the Tampa Bay area by the end of the year. So far, 10 of the Walk-In Care clinics are up and running. The clinics have private rooms that are outfitted with a large touchscreen and various medical devices, such as a thermometer and blood pressure cuff, so consumers can take their own temperature or measure their blood pressure at a physician's request. The devices give doctors access to information about patients they wouldn't have if people call in from their home computer or smartphone.
Consumers can choose from a long list of board-certified physicians for their virtual visit. "It's like FaceTime with a doctor," says Brian West, media manager for Publix.
"You can have it all done in 15 or 20 minutes tops," compared to the time spent waiting for a traditional doctor's appointment, says West.
A consumer doesn't have to be a BayCare patient to use the Walk-In Care service, and everyone pays a That $45 fee for a consultation, which is charged to a credit card, Waters says.
Telehealth kiosks
It's a similar setup with the partnership between New York–Presbyterian and Duane Reade, where six pharmacies— in Manhattan and Brooklyn—currently offer NYP OnDemand, and more rollouts are planned. The partners haven't disclosed how many pharmacies will eventually be outfitted with telehealth kiosks. The kiosks are equipped with medical devices, and consumers consult with emergency doctors from Weill Cornell Medicine. A prescription can be filled at a pharmacy of the consumer's choice. Consumers benefit through "the availability of health care on their schedule," says Pat Carroll, chief medical officer for Walgreens.
The kiosks supplement New York–Presbyterian's NYP OnDemand consumer app, launched in 2016. The app includes digital emergency and urgent care. "We think we need to be prepared in virtual medicine in every way it's delivered," says Daniel Barchi, the health system's chief information officer. New York– Presbyterian is hoping that a telehealth consultation at a Duane Reade kiosk or via app can "be a way to get you into our continuum of care," he says.
Consultations via the app or at the kiosks start at $99, and consumers don't have to be a New York– Presbyterian patient to use the service. Insurers will often reimburse for the claims, Barchi says.
With both health systems, consumers need to pay for the service in advance. Both BayCare and New York–Presbyterian say it is up to consumers to check with their insurance provider to see if they will be reimbursed for the visit. While an increasing number of insurers are covering telehealth services, they may contract with specific providers, such as Teladoc.
There are very few local insurance companies that cover telehealth services, BayCare said in a statement. However, Florida doesn't have a telemedicine parity law, and insurance companies are not obligated to cover it, the health system noted.
These in-store telehealth centers are something of a hybrid of telehealth and the walk-in clinics that CVS and others have established. They may strike a balance. Strictly from a cost perspective, a visit to a walk-in clinic is typically more expensive than a telehealth consultation. Waters at BayCare thinks more insurers will begin to cover the costs of a telehealth visit. "They'll recognize it's a less expensive way for consumers to get health care."
It may also be a better deal for the public. A study published in the Annals of Emergency Medicine last year found that the average cost for a visit to an urgent care center was $168, and patients had to cover 38% of the cost, or $63, out of pocket. The study was based on information from 2015, so dollar amounts and percentages may have changed since then.
Customer loyalty
The health care systems are interested in these hybrids because a positive telemedicine experience could lead to customer loyalty—boosting their revenues in the process.
Telehealth and its various manifestations may have particular appeal to millennials. A report by the Employee Benefit Research Institute found 85% of baby boomers have a primary care physician, compared with 78% of Gen Xers and 67% of millennials. And 30% of millennials have gone to a walk-in clinic for care, far outpacing the other age groups.
At the same time, telehealth is poised to become a bigger part of Medicare. The federal budget that was approved last winter includes the CHRONIC Care Act, which, starting in 2020, will make it easier for Medicare Advantage plans to cover more telemedicine services.
Despite the promise of telemedicine, adoption has been slow on the uptake
A 2018 survey conducted for the consultancy Accenture found that of the more than 2,300 respondents who completed an online questionnaire, one in four had used telehealth services in the previous year—a slight increase from 21% in 2017. Three quarters of the respondents said they were satisfied with the virtual care they received.
But the use of virtual visits "hasn't reached its inflection point yet," says Frances Dare, managing director of virtual health services for Accenture. The stumbling block to wider usage is the lack of availability of services, Dare says. "If you make it available, consumers will utilize these services."
The results of a different survey published in BMC Health Services Research last year by researchers at the Medical University of South Caro lina found minimal usage of telehealth services in 2015. Researchers surveyed 4,345 consumers across the United States. Of those who had a primary care provider, only 3.5% had consulted with the provider using telehealth services. For those who didn't have a primary care physician, 4.6% had ever used telemedicine.
Slightly more than half of respondents said they were willing to use telemedicine to consult with their own provider. However, less than 20% were willing to see a provider from a different organization.
Often, virtual urgent care visits are offered from independent companies such as Teladoc and American Well.
Teladoc, the largest such company, predicts it will have 1.9 million to 2 million virtual visits in 2018.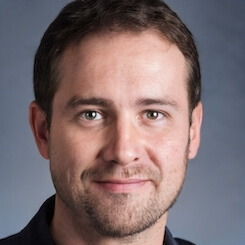 Paul Lendner ist ein praktizierender Experte im Bereich Gesundheit, Medizin und Fitness. Er schreibt bereits seit über 5 Jahren für das Managed Care Mag. Mit seinen Artikeln, die einen einzigartigen Expertenstatus nachweisen, liefert er unseren Lesern nicht nur Mehrwert, sondern auch Hilfestellung bei ihren Problemen.