The United States spends more—close to double—on health care per capita than other rich countries. By many measures, we're not getting a good return on those trillions of dollars.
In health care, the United States is the world's biggest spender—by far. In 2016, this country spent $10,348 per capita on health care, almost double the amount ($5,198) that 11 comparable countries spent on average. Switzerland was a distant second in health care spending, at $7,919 per capita, according to a report last year on international health care spending by the Peterson Center on Healthcare and the Kaiser Family Foundation.
What return does the United States get on that investment? Not what you'd expect from that level of spending. Data from the Organisation for Economic Co-operation and Development show that the United States lags behind similarly wealthy OECD countries in many, if not all, important measures of quality. For its report on the quality of care health systems deliver, Peterson–Kaiser used a number of different metrics to analyze health outcomes, quality of care, and access to services, such as rates of all-cause mortality, premature death, and death amenable to health care interventions.
Potential years of life lost for major causes of mortality in the U.S. relative to comparable countries
Age-specific potential years of life lost per 100,000 population, 2013
Source: Peterson-Kaiser Health System Tracker
In the United States, these rates are all poor compared with those of other similar OECD countries, the report said. What's more, the gains in these areas are lagging behind those of other countries, so the gap between the United States and similar OECD nations is widening. There are a few bright spots; for example, the U.S. cancer mortality rate is lower than the average of the countries included in the Peterson–Kaiser report (194 vs. 206 per 100,000).
Knowing vs. doing
Benchmarking U.S. quality measures against those of similarly large and wealthy countries is one way to assess how successful the United States has been at improving care for its population—and to learn from systems that often produce better outcomes. The shortcomings in the United States are not for lack of knowledge: Health insurers, physicians, hospitals, health systems—they all know what to do to close these gaps in care.
"We have a lot of evidence on how care should be provided," says Clare Bradley, MD, senior vice president and chief medical officer for IPRO, a quality improvement organization that contracts with states and other purchasers to ensure that health plans deliver quality care. There is ample evidence on how to treat patients with many of the most common costly and chronic conditions, such as hypertension, high cholesterol, and diabetes—all of which affect millions of Americans, she says. We also have many different—although sometimes conflicting—recommendations for cancer screening, she adds. The problem, as Bradley sees it, is that physicians and other providers often don't have that information when they need it—during an office visit with an ill patient.
"We know how to do better. We just have to work toward doing better," adds Bradley, an internist and associate professor of preventive medicine at the State University of New York–Stony Brook.
Role for insurers
Other experts in quality of care agree that American providers know what to do but don't do it. Why? Many and assorted reasons.
While the U.S. health care system has made progress in improving patient safety, for example, it often fails to sustain those gains year after year, says Kedar Mate, MD, the chief innovation and education officer at the Institute for Healthcare Improvement in Boston.
Health insurers are partly to blame because they often fail to adopt disciplined and rigorous approaches to replicate what works. When a health plan or health system finds a strategy that improves care, the insurer should push for that intervention to be continued as needed and appropriate and it should be spread to other physicians and hospitals, he says. To address this failing, health insurers need to encourage leaders of provider organizations to ensure that they put into place strategies that work throughout their health systems, adds Mate.
In marketing campaigns, many health systems brag about delivering patient-centric care, but these promises made are frequently unkept. Both Bradley and Mate say the reality is a far cry from the marketing claims. "We need to ensure that the care we provide is patient centered," Bradley says. While health systems are moving in that direction, too often patients are not allowed to participate in choosing the care they get. "Are patients really at the table when decisions are made?" she asks.
Many patients leave decision making to physicians while other patients want to be more involved, she says. "We need to get each patient's input in terms of what may work better for their lifestyle and family situation."
Mate agrees, acknowledging that while the health system has shifted from being physician-centric to being more health system–centric over the past two decades, it frequently fails to address the patient's point of view. "Patients should be in the middle of all decisions about their care, but they're less understood as true team members than they could be," he says.
One of the health system's biggest problems is one the ACA and its emphasis on accountable care was supposed to address: care coordination. Bradley and Mate cited this deficiency as did Thomas H. Lee, MD, a member of the Managed Care editorial advisory board and chief medical officer for Press Ganey, a health care performance improvement company.
Mental health, SDOH together
The large size and fractious nature of the health system means that so many people are involved in delivering care that it's difficult for them to work together efficiently. "We don't have enough teamwork and coordination, which is scary for patients and despairing for health care providers as well," says Lee, who, in addition, to his role at Press Ganey, practices primary care at Brigham and Women's Hospital and is a professor at Harvard Medical School.
Given that there is no shortage of deficiencies, the next question is, how does the health system begin to solve these problems?
"Our big challenges in health care today are chronic diseases," says Lee. To address this problem, the health system needs to tackle many of these diseases at once, he says, but it could start by helping Americans lose weight and achieve healthy blood pressure levels. Only about half of patients with hypertension have their high blood pressure under control. Two large provider systems doing well with respect to hypertension are Kaiser Permanente and the Marshfield Clinic, according to Lee: "It is possible to do much, much, much better, but we're not."
Bradley, Mate, and Lee say one other problem that is mostly unaddressed is the social determinants of health. In addition, Lee adds that health systems should address mental health and SDOH together, noting that it's difficult to separate the two.
To solve all these problems, should health plans simply pay more to physicians and hospitals that tackle these deficiencies successfully? No, says Lee. "Financial incentives are very effective for financial issues, but I think that nonfinancial incentives are most effective for nonfinancial issues, quality in general, being the example," he explains.
Instead, health insurers should collect data on the patient outcomes that matter most and report that data to the public. "That way, the organizations that are doing better will be rewarded, with market share and even more so with engagement of their clinician and nonclinician workforce," he adds. "Measurement and transparency are the two most powerful drivers of improvement in quality."
Mate adds that health insurers should also reward physicians, hospitals, and other health care providers that repeat and spread strategies that improve quality effectively. "Replication doesn't seem very sexy or exciting, but it is necessary for us now because not everything needs to be reinvented," he says. "The challenge is to take the effective models and innovations that we have and make sure they can reach everyone they need to reach."
Bradley concurs, saying health insurers need to spread effective strategies widely by somehow getting physicians, hospitals, and other providers to work together more closely. "We may need coalitions of providers … so that the hospitals and home health and outpatient providers are more connected with managed care plans and the community-based organizations."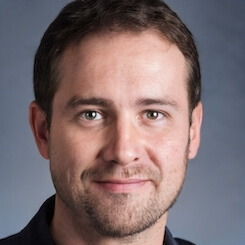 Paul Lendner ist ein praktizierender Experte im Bereich Gesundheit, Medizin und Fitness. Er schreibt bereits seit über 5 Jahren für das Managed Care Mag. Mit seinen Artikeln, die einen einzigartigen Expertenstatus nachweisen, liefert er unseren Lesern nicht nur Mehrwert, sondern auch Hilfestellung bei ihren Problemen.