Proponents say ISO 9000 standards are a less prescriptive, ponderous and costly way to review hospitals. But are they truly applicable to health care?
Proponents say ISO 9000 standards are a less prescriptive, ponderous and costly way to review hospitals. But are they truly applicable to health care?
Nothing sets off shock waves within a hospital more than a pending visit from surveyors with the Joint Commission on Accreditation for Healthcare Organizations. Staff meetings are held, action plans are developed and "rehearsals" are scheduled in which administrators — pretending to be Joint Commission surveyors — "interview" employees about their responsibilities. The buzz can be likened to the purposeful frenzy that infects the crew of a naval vessel that's about to be boarded by the Joint Chiefs of Staff — or, perhaps, Annapolis's quarterback.
There's good reason for all the activity. The Joint Commission sits in judgment on 80 percent of the approximately 6,200 hospitals in the U.S. The 20 percent that forgo the test are usually small institutions, for JCAHO accreditation covers about 95 percent of available hospital beds. A poor review could result in the cutoff of Medicare dollars and create the sort of publicity that can cripple even the most august of institutions.
That's power. Perhaps too much power, some have grumbled. But if not the Joint Commission, then who?
In 1996, a 178-bed acute care hospital in Louisiana answered that question by adopting ISO 9000 standards as its benchmark. Released in 1987, ISO 9000 standards are the quality measurement used by 91 countries. In each nation, a member body accredits registrars. (The American National Standards Institute is the member body representing the U.S.) The registrars, using auditors, survey applicants to make sure that they are ISO-compliant. (See "How ISO 9000 Standard Could Improve Quality")
The standards were first applied to manufacturing but have since spread to the service industry including, in some countries, health care.
Was the action taken by American Legion Hospital in Crowley, La., the first shot fired in a revolution or an aberration? Hospital officials don't wish to extrapolate, but for their part, Joint Commission officials insist that an ISO 9000 review is in no way as thorough as the JCAHO accreditation process.
"ISO 9000 standards could never be a replacement for Joint Commission accreditation," says Paul Schyve, M.D., JCAHO's senior vice president. "They can't answer important questions like 'What are the right things a health care organization should do to meet the patient's needs?' ISO can be seen as a sort of subset of what one is concerned about. The approach that the Joint Commission takes is a much broader approach."
And much more expensive, ponderous and prescriptive, complains Angie Wadlington, American Legion Hospital's director of practice management and quality. "ISO doesn't tell you how to run your business," says Wadlington. "It makes sure that you do what you say you are going to do."
Exactly, counters Schyve. "ISO 9000 is a system for assuring that the provider is going to produce what he says he's going to produce. If what he wants to produce is concrete boats that don't float, ISO 9000 makes sure that's what's made."
HMO reaction
Sentiments like that worried American Legion Hospital officials who did not want the switch to ISO standards to cause HMOs to abandon ship.
"That was a concern, but dropping JCAHO didn't put us in any jeopardy," says Wadlington. The approximately 25 HMOs that do business with the hospital have all renewed their contracts.
One HMO executive points to the fact that state agency surveyors — who are designated by HCFA, the Health Care Financing Administration — say that the hospital is meeting government requirements. "As long as they're still Medicare licensed, they don't have to have JCAHO accreditation," says Francis Browning, president and CEO of Gulf South Health Plans.
On the ultimate question of whether ISO 9000 can be applied to health care, it is not surprising that the two sides in American Legion Hospital's defection disagree. But they also share some common ground. Both Wadlington and Schyve, for instance, say that there were elements of the Joint Commission process that generated many complaints from hospitals. Notice the past tense. Schyve says that in recent years, JCAHO has striven to address some of those points. "Beginning in 1994, the Joint Commission made significant changes in how it approaches accreditation," says Schyve, pointing out that the incident that led the hospital to dismiss the Joint Commission actually occurred in 1993. (JCAHO usually reviews hospitals every three years.) "There was growing unhappiness about the Joint Commission approach. It was said to be too prescriptive. The feeling expressed by the hospital officials in Crowley was not an uncommon feeling at that time."
The Joint Commission's response to the growing number of complaints was dramatic. "Going from 2,500 standards down to 600; focusing on systems and processes rather than departments; adopting Balridge principles throughout the standards is not tinkering," says Schyve. "Everything was changed." (The criteria used to select the winner of the Malcolm Balridge National Quality Award are widely accepted as the U.S. standards for excellence in business.)
But have the changes scored public relations points?
Phil Gardiol, an editor of an on-line newsletter dealing with ISO 9000 issues, still hears complaints about JCAHO. "I see so many people in the industry dissatisfied, but they're not going to jump ship unless they have some assurances that their Medicare funding's going to go with them."
The fact that the Medicare money didn't dry up in this case should be cause for alarm for JCAHO, says Gardiol, who predicts that once hospitals feel safe in that area, defections will come fast and furious. "The JCAHO standards are six inches thick," he says "The ISO standards are nine pages."
But Joint Commission accreditation need not be viewed solely as a test, says Schyve. It's also a tool. "Most hospitals find that accreditation is more helpful to them than just undergoing the state agency HCFA survey," he contends.
If they can afford it, Gardiol stresses. "The difference in cost is substantial."
Dollars and cents
Cost. Now we come to the real nitty-gritty. Discontinuing JCAHO accreditation has led to a savings of "tens of thousands of dollars," says Wadlington, and that's not counting "extras."
"The commission keeps updating its standards and the only way to stay current is to go to the seminars, which it charges you for," she points out.
Janet McIntyre, a JCAHO spokeswoman, says that the average cost for accreditation is $21,000 every three years. Says McIntyre, "That's the average. For some hospitals it could be $7,000; for others, it could be $50,000."
Gardiol contends that the JCAHO process is 3 to 10 times more expensive than ISO. "It's not even comparable," he says. "If the commission is smart, it's working on putting together some sort of pleasing alternative."
Schyve disputes the notion that JCAHO approval is too costly. "On an annual basis, the fees are far less expensive than what most hospitals spend on their annual audits," he says.
Exactly what led to the stalemate between the hospital and the commission? Wadlington will only say that the "reason for seeking an alternative to JCAHO was that the hospital had some differences in philosophy regarding measurement of quality."
Schyve, for his part, merely says that the ruptured relationship between the Joint Commission and American Legion Hospital and the hospital's subsequent approval by an ISO 9000 review team are two separate issues.
No connection?
"There are two ways to demonstrate that you've met the conditions set by the government," says Schyve. "One way is to be surveyed by the state agency that HCFA has designated. The second way is by Joint Commission accreditation. American Legion Hospital has done what the 20 percent of hospitals that are not JCAHO accredited have always done. There's no connection between what they did and ISO 9000."
Not that he completely dismisses ISO 9000. He agrees that the standards can be applied to X-ray departments, laboratories and business offices. "But they are not in any way a replacement for doing all the right things well in health care," says Schyve.
And, he adds, they are not a replacement for how the Joint Commission ensures that those "right things" are completed. The commission does a full review every three years, in which surveyors issue Type 1 Recommendations — those things that JCAHO says the hospitals must improve.
"We make sure they are addressed," says Schyve. In addition, the commission will also field and investigate complaints about organizations. "If it's something having to do with the quality of care, then we might do an unannounced survey." To keep members on their toes, about 5 percent of the organizations are selected at random each year for unannounced surveys.
"We send back a very detailed report to the organization to assist it in its internal quality improvement," Schyve says. "We also issue performance reports that are available to the public on the Internet. These reports are summaries of the detailed accreditation reports, and can be used by consumers and purchasers in choosing health care providers."
Repercussions from the break between American Legion Hospital and the Joint Commission are yet to be fully felt, predicts Gardiol. More than 150,000 companies worldwide use the ISO system and membership is growing.
The list of U.S. companies and agencies that adhere to ISO 9000 standards includes such heavy hitters as NASA, the Department of Defense and the Food and Drug Administration, says Gardiol. About 75 registrars in the U.S. have been approved to review ISO 9000 standards.
Myra Ellen Edelstein, Ed. D., M.S.P.H., the medical expert who worked with the ISO 9000 review team that accredited American Legion Hospital, claims — not surprisingly — that ISO standards measure what's important. "They work no matter what industry you apply them to," she says. "They're generic. They say that there are 20 areas that you'd better pay attention to. When you apply for ISO certification, every certification team has a licensed expert from your industry. Do you have to interpret the standards so that they fit your industry? Yes. But they are not prescriptive."
Track record
And ISO standards also have a track record. "They're only new to health care in the United States," says Edelstein. "If you look at the Pacific Rim countries, for instance, most of their hospitals are ISO certified."
Edelstein also says that Schyve's boat metaphor doesn't wash. "We're not looking at a sample of the boats. We're looking at the process they use and if they used concrete somewhere early in their process, then we're going to have questions."
Lots of questions, says Wadlington. "ISO is more stringent in document control than the Joint Commission was. That's one area where we've shown some deficiencies and we're working on." But Joint Commission and ISO reviews need not be mutually exclusive, Wadlington contends. "They could perhaps borrow from each other."
The field is already more crowded than the Joint Commission's size and influence would seem to indicate, says Schyve.
"There already is competition between accrediting bodies in the U.S.," he says. "In every area in which we accredit, there is at least one other accrediting organization — although we are usually the largest. And we do learn from each other."
How ISO 9000 standard could improve quality
ISO 9000 was invented as a way to ensure quality in the manufacturing process. The standard, however, has proven to be effective for service operations as well, including health care organizations. ISO 9000 is actually a common reference for a "family" of quality management standards — ISO 9000 through 9004.
ISO 9000 and ISO 9004 are advisory, providing guidelines for selection, development, implementation and use of the procedural standards — ISO 9001, 9002 or 9003 — applicable to an organization's mission.
The beauty of the standards, when compared to other accreditation schemes currently used in the health care industry, is that they're generic and nonprescriptive. Although the standards detail 157 requirements that constitute smart business practices for any operation, they do not specify the manner in which each requirement must be satisfied. Each organization, therefore, has the autonomy to implement the standards in a fashion that best meets its unique needs.
Although the standards allow for implementation autonomy, they still require that an organization meet regulations applicable to its industry. In a hospital, for example, failure to practice appropriate sterilization techniques, infection control and patient confidentiality would constitute nonconformance to ISO 9001 or 9002.
Due to the generic nature of the standards, interpretation is needed for industry-specific applications, such as health care. For instance, Element 4.7 of the standards, "customer-supplied product," could mean providing a left knee for joint replacement. The left knee is dubbed the "conforming product," the knee upon which the operation will be performed. The right knee, therefore, is dubbed the "nonconforming product." To identify the nonconforming product, a large fluorescent sticker could be affixed to the right knee that reads "Not this one," thereby ensuring surgery will be performed on the appropriate joint. This simple and inexpensive method could prevent catastrophic errors.
Another interpretation could be applied to a woman in labor. Upon delivery, the woman's baby becomes the "customer-supplied product" — or Element 4.7. The baby must then be identified and traceable to the mother, as outlined in Element 4.8. What's more, any diagnostic work completed — covered under Element 4.10 — must also be identified and traceable to both parents, if applicable. Element 4.10, "inspection and testing," includes — but may not be limited to — performing tests and inspections during three phases of service delivery: receiving, or evaluating the patient's condition upon presentation; in-process, or evaluating the patient's condition at intervals prescribed by a physician; and final inspection and testing, or evaluating the treatment results at discharge.
To apply an ISO standard to health care, an organization must consider what the standard requires and then correlate each element with delivery of the service. Some questions that may help identify the proper interpretation and application include:
Is this a smart business practice?
Does this reflect current industry practices?
How will meeting this requirement help make my organization more effective and more efficient?
How will adhering to this requirement improve quality and help meet patients' needs?
Myra Ellen Edelstein, Ed.D., M.S.P.H., is a lead auditor with ITS Intertek Services of Natick, Mass. She was the health care technical expert serving on the audit team that used ISO 9000 standards to certify American Legion Hospital in Crowley, La.
---
Our most popular topics on Managedcaremag.com
---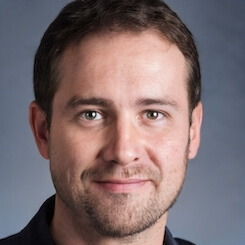 Paul Lendner ist ein praktizierender Experte im Bereich Gesundheit, Medizin und Fitness. Er schreibt bereits seit über 5 Jahren für das Managed Care Mag. Mit seinen Artikeln, die einen einzigartigen Expertenstatus nachweisen, liefert er unseren Lesern nicht nur Mehrwert, sondern auch Hilfestellung bei ihren Problemen.