In May 1999, Abigail Sulerzyski was born deaf and blind with cerebral palsy and multiple other medical complications. While Victoria, her mother, was learning how to cope with the needs of a severely disabled child, she was also learning how to fight with UnitedHealthcare.
Abigail required continuous feeding through a jejunostomy tube, and the insurer was denying the prescription nutritional supplements that Abigail needed to survive. As Victoria was preparing to mount a legal battle against United, "something changed around December of that year," she said. The formula along with other specialized equipment was covered.
"I went from having to fight for everything to having their nurse call me every month to ask, 'How can I help you?'" Victoria didn't bother trying to understand this abrupt change; she was just grateful to have more time to take care of her daughter.
When I met Victoria a few weeks ago and she shared this story, I explained the dramatic shift that she experienced. The early hassles resulted from the "mother may I" medical necessity review that gave company medical directors the authority to supersede the judgment of treating physicians regarding patients' clinical care needs.
But in November 1999, United made the bold and very public decision to stop interfering with the doctor-patient relationship. While other prospective and retrospective utilization management (UM) activities continued, second-guessing physicians came to an enterprise-wide halt.
The anchoring evidence for eliminating medical necessity review was a study published in the  New England Journal of Medicine by Rosenberg, et al (1995) that compared traditional utilization review to a "sham" review process wherein requests were automatically approved for insurance coverage. The conventional approach reduced the number of diagnostic and surgical procedures but had higher costs than the sham group ($6,858 versus $7355, P=0.06).
Two company data points further fueled United's rationale:
• The denial rate for facility-based authorization requests was 1 percent
• The annual salary cost for the staff required to administer this process was $108 million
The CEO of UnitedHealthcare at the time, Jeannine Rivet, said, "We had a 99.2 percent approval rate. It forced us to step back and realize that it was clearly not enhancing our relationship with physicians or our information base, so we started the process of rethinking how to best use our resources."
United refocused its army of clinicians on coordinating care and helping eliminate the avoidable utilization that results when patients "fall through the cracks." Significant investments were made in predictive modeling analytics, readmission prevention, and condition management programs.
The industry followed United's example and loosened traditional utilization controls. United, Cigna, and Aetna viciously competed for large employers' self-funded business by touting their excellence in "crossing the quality chasm" and operationalizing the principles of patient-centered care.
Fast forward to 2012 and get ready for déjà vu.
A Wall Street Journal article, "Remember Managed Care? Its Quietly Coming Back"(link is external) (August 2, 2012),  reported that heavy-handed medical necessity review is coming back with a vengeance as a cost containment strategy in managed care.
This is despite multiple industry analyses that identify unit cost, not utilization, as the biggest driver of medical cost inflation. In 2010, UnitedHealth Group even presented its own claims experience from 2009 showing that unit cost explained two thirds of its increased medical costs.
Nevertheless, health plans  —  even United  — are resurrecting onerous 20-year-old-plus utilization review procedures to bend the cost curve. Why is the industry going back to a management approach that doesn't address the root cause of higher costs,  doesn't work effectively to control costs, and generated widespread dissatisfaction and backlash against HMOs in the 1990s?
Because it's easier.
• It's easier to explain the medical necessity review process to human resource executives and benefits consultants. Here's how it works: Doctors contact the plan to prior-authorize surgeries, admissions, and other high-cost/high-volume clinical services on behalf of their patients. Requests are matched up against evidence-based guidelines, and those that meet the criteria are approved. Those that don't are denied. The process for decreasing cost is straightforward. In care coordination, nurses focus on identifying gaps in care. They collaborate on a treatment plan with the patient and physician, frequently identifying the need for more care and offering services that neither the doctor nor patient requested. The process can sound counterintuitive.
• It's easier to hire and train staff. Utilization management nurses must have clinical knowledge; care coordination requires clinical judgment. In a memorable case from 2002, a woman with diabetes and arthritis was hospitalized for high blood sugar. Traditionally, the focus would merely have determined whether the patient's metabolic state met a severity level worthy of  inpatient admission. An astute care coordinator figured out that the root cause of her condition was the arthritic pain and joint stiffness that made it too hard to open a pill bottle and manipulate the small buttons of her glucometer. Intervention: rheumatology consult and a new glucometer.
• It's easier to monitor and measure operational performance. Standardized documentation formats and software analytics can be used to monitor whether nurses and medical directors consistently apply evidence-based guidelines to coverage decisions. With care coordination, since interventions are personalized to address patients' unique needs, monitoring the staff's decision-making requires case by case review.
• It's easier to leverage the plan's health information technology (HIT) platform to support the operational and reporting needs of the UM process. The IT architecture of most insurers is claims-centric since paying claims is the insurer's most important function. Effective care coordination activities, however, require a patient-centric systems architecture that facilitates longitudinal management of care. While companies have invested millions in building, buying, and bolting on new care management platforms, there are few that have achieved full integration with their claims. As a result, consolidated reporting back to employers is challenging.
• It's easier to measure the financial value of denials. By denying a total hip replacement, for example, a health plan can take credit for saving four hospital days (the average length of stay) and about $22,000 in total cost. But how does one value the effect of  compliance with subcutaneous heparin and avoiding an admission for deep vein thrombosis? The return on investment for a denial-focused process is quickly calculated by comparing the cumulative financial savings from denials relative to the administrative cost for these services. On the other hand, there is no well accepted, cost-efficient, scalable methodology to value the avoidance of adverse health events resulting from coordinating care.
The handful of clinicians I spoke to at United seem resigned to the company's decision. Uniformly, however, they do not believe that reintroducing UM will be effective at reducing costs or improving care. "Guidelines are just guidelines and measuring strict compliance with them is missing the boat," said one medical director. "But, when I say that, I get in trouble."
However, it may be the insurers that get in trouble. UnitedHealth told the WSJ that data and technology now allow them to apply prior authorization more "surgically" to counter aberrant practice patterns. Is this insurance company rhetoric? The company's 2012 Administrative Guide lists 31 categories of services requiring advance notification; the requirements apply uniformly to all providers. One senior medical director chuckled when I mentioned the "surgical" comment and said, "No, Archelle … it's not being done any differently than it used to be. We are going to make all the same mistakes again."
Those mistakes could translate into significant consequences for payers as consumers and providers become armed with more data and information with which to mount a new backlash.
In comparison to the 1990s, consumers' have vastly expanded direct access to health information, thus fueling greater awareness of treatment options and greater demand for new and innovative diagnostics, devices, and pharmaceuticals. Furthermore, the trend in clinical care is toward personalized medicine wherein guidelines and current research are used to individualize care that reflects patients' genetics, epigenetics, preferences, and values. This is counter to health plans' strict use of evidence-based guidelines that generalize care needs in the spirit of factory-like consistency and efficiency.
Market consolidation of the care delivery system is another dynamic that will threaten insurers' implementation of medical necessity review. Large health systems can afford to invest in and deploy the technology and expert staff members needed to successfully appeal managed care denials.
In 1993, Mark Hiepler, a personal injury lawyer, not only won an appeal but an $83 million wrongful death verdict from a California jury on behalf of his sister, Nelene Fox. Nelene, then 38 years old, requested coverage for a bone-marrow transplant as a last-resort treatment for advanced breast cancer, but Health Net, her insurer, denied the procedure.
According to a New York Times article published shortly after the verdict was announced, Health Net said it had acted "in the best interests" of Nelene Fox. There were accusations that Health Net officials had a financial incentive to deny useful treatments, but Dr. Sam Ho, Health Net's medical director, said this was "preposterous," and an "unwarranted award." Dr. Sam Ho is currently the Chief Medical Officer of UnitedHealthcare and reportedly the chief advocate of reinstituting medical necessity review.
While the clinical circumstances of the Fox case are highly controversial, a key issue in the verdict was the ambiguity of the medical necessity language in the benefit coverage description. "People deserve to clearly know what is covered and what is excluded," said Hiepler when I asked for his reaction to United Healthcare's recent decision.
Abigail Sulerzyski is no longer insured by UnitedHealthcare, but her mother still has an opinion. "I am sorry they are reversing their decision from 1999," she said. "It saved my daughter's life."
Archelle Georgiou MD is senior adviser to TripleTree in Minneapolis, Minn. and former Chief Medical Officer of UnitedHealthcare.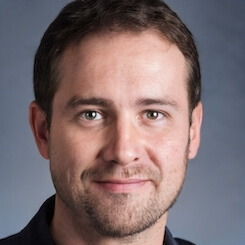 Paul Lendner ist ein praktizierender Experte im Bereich Gesundheit, Medizin und Fitness. Er schreibt bereits seit über 5 Jahren für das Managed Care Mag. Mit seinen Artikeln, die einen einzigartigen Expertenstatus nachweisen, liefert er unseren Lesern nicht nur Mehrwert, sondern auch Hilfestellung bei ihren Problemen.