The managed care backlash has claimed another casualty: Financial incentives in physician contracts as a means of controlling utilization. Is capitation far behind?
Has risk become another one of those "four-letter words"? Utilization-management incentives and global capitation seem to be in retreat. Public distaste for perceived managed care abuses, more government oversight, class-action lawsuits against HMOs, and Aetna U.S. Healthcare's recent agreement with the Texas attorney general have many wondering whether UM incentives have seen their day.
"Because of aggressive scrutiny about how physicians are paid, and increasing pressure from the Health Care Financing Administration to limit incentives for physicians who care for seniors, it's very difficult to use them any more," says Lawrence Bonham, M.D., president of Santa Clara County IPA. "If HCFA says they're inappropriate, commercial business tends to follow those guidelines."
The Balanced Budget Act of 1997 mandated oversight of financial relationships between health plans, medical groups, and doctors. That means medical groups now submit detailed forms to HCFA about their payment methodologies.
Laura Jacobs, vice president of the Camden Group in El Segundo, Calif., sees the trend. "The really stiff utilization models of three years ago or so, which tried to control utilization tightly, have been minimized because of public outcry about looking like you're giving physicians incentives to deny care," she says. "Another problem was getting the data to track individual physician utilization. The information systems in many groups and health plans are often not that good."
But with less medical management, it's only a matter of time before health care cost increases again reach unacceptable levels, many say. "Getting rid of utilization incentives takes away many of the tools that we used to manage risk," says Bonham. "And it's absolutely going to drive up premiums."
Though incentives are thought to have been a widely used tool to manage utilization, data detailing the prevalence and nature of health plans' use of financial incentives, bonuses, penalties, and the like is extremely difficult to pin down. When asked about use of physician-payment methods as a means to control utilization, many people interviewed for this article instead brought up capitation, the retreat of which is a related topic.
A literature search yields little. A 1995 New England Journal of Medicine study found that "more than half of HMOs adjust payments according to utilization or cost patterns," without getting into how — or how much. In the fast-changing world of managed care, such sketchy information is virtually worthless today. One might then conclude that better information about the use of finance-based UM techniques in physician contracts is one of the health plan industry's biggest secrets.
UM typically includes tracking such categories as per-member, per-month visits, pharmacy utilization, specialty referrals, inpatient days, ER visits, and charges per case or visit. Jacobs and others question whether financial UM incentives actually worked well enough to justify the expense of administering them, not to mention the physician resentment they generated and the public outcry about perceived perverse incentives.
"I think we're recognizing the limitations of using utilization measures," says Nancy Wilson Ashbach, M.D., M.B.A., an independent consultant in Denver. "It was a first attempt, and we're realizing that without severity measures, they don't have much meaning and sometimes pushed behaviors we didn't want. My feeling is that we're probably going to put less emphasis on it."
Target: incentives
In his 1998 suit against Aetna, Humana, NYLCare, PacifiCare, and United Healthcare for violations of state law, then Texas Attorney General Dan Morales singled out Aetna and NYLCare for using UM incentives in their contracts with physicians.
The actual violation of Texas law, according to the state's petition, was a failure to disclose the incentive arrangements to consumers. The petition exposed UM incentives to the light of day, but more than anything else, may have sealed their fate nationwide:
Aetna's and NYLCare's financial incentive arrangements and the conflicts of interest they can create in the physicians' exercise of medical judgment are material facts to Aetna's and NYLCare's consumers. Members have a right to know, and should know, how Aetna's and NYLCare's contracts encourage or induce physicians to let financial considerations play a role in the healthcare decisions they make and the treatment options they offer to members. Members have a right to know, and should know, that financial incentives imposed by Aetna and NYLCare could directly or indirectly influence treating physicians' decisions regarding the need and urgency for the services governed by the incentive arrangements. Because members rely on their physicians for advice and decisions about treatment options, the members are entitled to know the material facts about bonus compensation and penalty arrangements [that] could play a role in such advice and decisions.
In a settlement two months ago with Texas Attorney General John Cornyn, Aetna, which denied the state's allegations, agreed to eliminate utilization-based financial incentives from its physician contracts in Texas. Aetna also agreed to require the physician organizations with which it contracts to eliminate all utilization-based financial incentives, or to disclose their refusal to do so to the attorney general.
Under the agreement, Aetna will give physicians financial incentives to provide preventive care, allow physician groups of fewer than 100 to reject capitation arrangements, and clarify how medical necessity and coverage decisions are made.
"This agreement clarifies misunderstandings about how we do business in Texas," says Aetna's director of physician relations, John T. Kelly, M.D. "We're looking carefully at what parts of the Texas agreement would make sense to adopt in other parts of the country. We plan to make adjustments on a market-by-market basis."
According to Kelly, Aetna does not use utilization to determine physician compensation in Texas. Outside Texas, less than 5 percent of the compensation of Aetna primary care physicians is tied to utilization. He says the company is reviewing physician compensation models. However, Aetna continues to provide incentives based on member-survey results, use of preventive services, and management of chronic illness. Kelly indicated that the company encourages physicians to discuss their compensation arrangements with patients.
In their crosshairs
The continuing barrage of class action lawsuits against HMOs has given health plans pause, especially when it comes to UM incentives. Depending on how they are used, other incentives, such as capitation or withholds, may also be at issue.
Herman, Herman, Katz, & Cotlar, of New Orleans, is one of the law firms that brought the tobacco industry to its knees. So far, it has filed more than 15 class-action suits against HMOs, the most recent against Humana in April.
Stephen J. Herman, an associate at the firm, says there are two sets of claims: one under the federal Employee Retirement Income Security Act, and the other under the federal Racketeer Influenced and Corrupt Organizations Act.
The ERISA claims argue that an insurer who administers an employee health plan has a fiduciary responsibility to act in the best interest of members. That includes a duty to disclose any arrangement that would be material to a plan member, such as financial incentives to limit care. Such disclosures were not made, according to the suits.
The RICO claims allege fraud in two ways: First, the value of the plan is reduced by the value of the care likely to be withheld due to physician financial incentives, and, second, health plans negotiate discounted provider fees but don't pass discounts along to members. In other words, says Herman, the plans are "just skimming money."
"We're not challenging the managed care system," says Herman. "We are challenging the misuse and the secret nature of these incentives to such an extent that patients do not receive care they need, or care that's been represented to them that they would receive and that they believed they were paying for when they became a member of an HMO."
Steven Lane, a partner in the same firm, expects his and others filing similar suits to consolidate their cases, as they did in the tobacco settlement. Some of the other cases involve physicians who haven't been paid in a timely manner and patients who have been denied treatment because of their HMOs' interpretation of medical necessity.
"Litigation is, to some extent, a last resort," says Lane. "The government did not take a proactive role in making sure auto manufacturers put reasonable safety measures in vehicles, or in regulating tobacco. We think it's time for managed care organizations to change the way they do business. If we don't do it, nobody else will."
Never loved it
While it certainly wasn't a surprise, a widely publicized article last March in the Archives of Internal Medicine made it crystal clear: Most physicians don't like financial incentives to limit care imposed on them. In what the authors said was the first national study on physicians' beliefs about monetary methods used to influence their decision-making, only 17 percent of the doctors surveyed thought such tools are ethically acceptable.
Many health plans and provider organizations never embraced UM incentives in the first place. Kelsey-Seybold Clinic in Texas has been doing managed care since 1983, and has stayed clear of UM incentives. So has the Carle Clinic in Illinois.
The Permanente Medical Groups pay physicians a salary, with incentives for patient satisfaction and quality. A 5-percent bonus is included in the group's basic contractual payment from Kaiser Foundation Health Plans, though physicians can receive bonuses ranging from 21Ž2 to 8 percent at the end of the year, depending on whether the group comes in above or below budget. Physician productivity is managed and compensated at the department level.
"We're trying to create an atmosphere in which the physicians can be reasonably secure in their income and make decisions based on what is actually needed by the patient," says Francis J. Crosson, M.D., executive director of the Permanente Federation.
Ronald Bangasser, M.D., medical director for Beaver Medical Group in Redlands, Calif., likens his group's compensation arrangement to that of Permanente, except that Beaver physicians themselves have no financial incentives other than productivity — not even patient satisfaction or quality. Those responsibilities — along with credentialing, utilization review, quality assurance, and peer review — are delegated to the group by plans.
At Partners Health Care System in Boston, physicians are profiled on utilization to improve performance and patient care, but, says Ellen Zane, network president, no individual physicians are subjected to UM-related financial incentives. Rather, some Partners Community Healthcare physicians may be subject to withholds of 15 to 20 percent, while 10 or more physicians who practice together may be capitated as a group.
Positive, not punitive
Instead of trying to restrain inappropriate or unnecessary utilization, an emerging breed of incentives rewards desirable physician behavior. They're called quality bonuses or performance incentives, and plans use them to pay physicians for attaining goals in such areas as HEDIS indicators, clinical profiles, high customer satisfaction scores, and member retention.
"Plans are looking for ways to reduce medical-loss ratios, because the current ways are causing a lot of havoc in their provider organizations," says Russ Coile, vice president and national strategy adviser for Superior Consultants. "They can back off in terms of their provider toughness. But if they do that, then they risk medical costs going up. The solution may be to try different kinds of incentives."
According to Zane, at Partners in Boston, several HMOs in the Boston market are interested in collaboratively developing criteria for quality bonuses linked to immunization, smoking cessation, and mammography. Other measures already include consumer satisfaction, patient grievances, and guideline compliance.
"If consumers really want a lot of open access and want to go to any doctor and any hospital whenever they feel like it, that means that there'll be less financial risk on the doctor," says Zane. "If there's less financial risk on the doctor, health plans must impose some kind of standards to control costs. So I see quality bonuses increasing."
United Healthcare is experimenting with such performance incentives. In a pilot project with a Florida cardiology group, United pays the group a bonus, in addition to fee-for-service reimbursement, for meeting such quality targets as administering beta blockers after a heart attack, or prescribing ACE inhibitors for congestive heart failure.
"We see this as a potential model," says Archelle Georgiou, M.D., United's chief medical officer.
United's widely publicized decision last November to do away with prior-authorization requirements for physicians was Georgiou's brainchild. What some saw as the unraveling of managed care is now being adopted by other health plans. Because the vast majority of authorization requests are approved anyway, United simply eliminated what it thought was no longer a useful function.
What didn't make as big a media splash was that United already had a back-end physician profiling system in place nationally. That made it easier to put in operation its new care-coordination program that got rid not only of preauthorization calls, but virtually all medical necessity reviews.
Essentially a refined case-management system, care coordination is designed to manage a member's care proactively. In collaboration with physicians, care coordinators make sure patients understand their care options, what to expect from surgical procedures, that tests and consultations happen when they're supposed to, that post-discharge follow-up appointments are made, and that patients have appropriate medications and self-care instructions when they go home.
"Data from our pilot sites that put care coordination in place last year show no impact on utilization," says Georgiou. "And we have happier members, happier physicians, and many improved quality measures."
Capitation: related topic
With financial incentives on the endangered species list, there is concern from pockets of physicians. Some physicians see the loss of incentives as loss of income earned from careful management of care. As one Florida IPA executive told Managed Care in April, the Texas-Aetna decision would probably "put a tremendous squeeze" on primary care physicians. "They're saying, 'We're not going to reward you if you manage well.'" Aetna's Kelly thinks that the quality incentives it uses should minimize such concerns.
That sounds similar to what many capitated physicians might say. Perhaps not surprisingly, the decline of UM incentives has come at a time when capitation — perhaps the ultimate form of financial incentive –is also in retreat (see sidebar "As UM incentives leave the stage, will capitation follow?"). Like utilization incentives in physician contracts, capitation's perceived potential for undertreating patients has acquired something of a public stigma.
But to paraphrase Mark Twain, reports about capitation's demise are greatly exaggerated, says Sam Ho, M.D., PacifiCare's vice president and corporate medical director. There are challenges to capitation by hospitals, which want to go to per-diem rates, but Ho says capitation remains extremely popular with many physicians. Most of PacifiCare's contracts are with capitated groups.
Ho makes the point that group capitation provides a foundation for physician governance; physicians governing other physicians can evolve into a more mature organization than would small groups or solo practitioners. It also allows for investment in infrastructure development and customer service.
"Group capitation aligns rewards for preventive services and appropriate care, and represents the most effective reimbursement system to reward improved quality," says Ho. "Only in capitation does the provider get paid more if the patient is healthier." As for UM incentives, PacifiCare — which pays physicians mostly on a capitation basis — doesn't use them. "Group capitation is our incentive," says Ho.
Capitation's effects on quality of care have nothing to do with the payment mechanism itself, says Richard Corlin, M.D., speaker of the House of Delegates of the American Medical Association, who becomes the AMA's president-elect this month. "I'm a card-carrying capitalist, and to my way of thinking, the most significant difference between fee-for-service and capitation is not the difference in the incentive they have on physicians to provide services. With good utilization-review mechanisms, you can get the same levels of control and utilization with either," says Corlin, a practicing gastroenterologist in Santa Monica, Calif. "It's really the opportunity for the group and the hospital to earn a profit by putting their capital at risk."
Some managed care powerhouses take a less risk-oriented approach with providers to achieve similar goals. United's plan for improved quality and appropriate utilization is to distribute confidential clinical profiles to physicians every six months about how their practice patterns compare with peers. No financial incentives are attached.
"We've seen remarkable results in appropriate utilization simply by giving physicians the information they need to provide higher-quality care," says Georgiou.
Restoring trust
Until objective, severity-adjusted outcome measures come along, the question of who's right may be a matter of personal preference by physicians and educated judgment by consumers. But health care isn't just about numbers. As office visits grow shorter and the news media continue to paint a disquieting picture of what's happening to health care, it's going to take more than data to restore trust.
"The public was used to having a doctor's unquestioned loyalty until the early 1970s," says Lane. "Now there are underlying incentives and decisions being made that have nothing to do with medical need or medical necessity whatsoever, and often the public doesn't even know about it."
But if trends persist, we may soon have much more immediate concerns about health care costs. After years of all the access and choice that money can buy, will many physicians and consumers settle for a return to more hassles and less choice?
"You can run but you can't hide," warns Zane. "If we're not going to have utilization management incentives or capitation in the market, then we have to have other checks and balances to make sure that health care costs don't run amok. You can't get indemnity-type care at HMO prices."
As UM incentives leave the stage, will capitation follow?
An overall trend in the commercial market away from global capitation and back to fee-for-service reimbursement, with notable exceptions, is consistent with the decline in UM incentives — especially if you subscribe to the assertion that, in California consultant Laura Jacobs's words, capitation is "the ultimate utilization incentive." Both trends reflect a shift in risk from providers back to plans and purchasers.
"There has been a dramatic drop in global capitation," says Peter Kongstvedt, M.D., partner at Ernst & Young's Washington office. "Providers don't want it because they can't manage it, and health plans get extremely nervous about the possibility that the providers might go broke. So both sides aren't so keen on it any more."
Russ Coile of Superior Consultants, in Plano, Texas sees a return to fee-for-service medicine or DRGs and RBRVUs for physicians, plus either "procedural capitation" or bundled payments for frequently performed operations, like hip replacements.
A strong economy and tight labor market have contributed to the trend. Consumers prefer the access and choice aspects of PPOs and point-of-service plans, and employers have been willing to pay for these more expensive products, which typically pay providers on a fee-for-service basis.
Plans like Blue Cross Blue Shield of Massachusetts and Cigna's Colorado operations are moving away from capitation because they're finding it could actually be cheaper to pay physicians on a fee-for-service basis.
"Plans are generally finding that they are not getting good value for their primary care capitation dollars," says consultant Clifford Frank of Health Care Management Solutions, in Jacksonville, Fla. "They're paying more in primary care capitation than they would be if they paid fee-for-service."
Meanwhile, utilization and the cost of care, including pharmacy, continue to increase, which is not good news for providers looking for their share of reported double-digit premium increases. HMOs are using most of those increases to recoup financial losses and to pay medical expenses.
The shift back to fee-for-service plus rising costs have many observers predicting a dramatic increase in overall health care spending.
"I can't believe, under any circumstances, that fee-for-service can last," says Ellen Zane, network president for Partners Health Care System in Boston. "That's what got health care in America in trouble to begin with."
Some physicians still like it
Capitation may be down, but it's not out. Many highly regarded groups continue to do very well under capitation, and are convinced it promotes better patient care. Even in Texas, where many physician groups have been burned under capitation, large IPAs and well-known clinics such as MacGregor, Scott & White and Kelsey-Seybold continue to thrive under capitation.
"Our view is that capitation in a multispecialty group practice is a superior way to finance health care, because it allows us to provide care based on value rather than on the CPT coding system," says Spencer Berthelsen, M.D., medical director for managed care at Kelsey-Seybold. "There is no CPT code for the case management, disease management, and patient education we do under a capitated system but couldn't afford under a fee-for-service system."
In the Midwest, Carle Clinic physicians are compensated according to a "reverse cap" methodology from capitation pools for each specialty. "The amount you do determines how much you get out of the pool," says R. Bruce Wellman, M.D., interim CEO and president of Health Alliance Medical Plans.
Global capitation is still, by far, the predominant payment model in California. At the multispecialty Beaver Medical Group, which has 130 physicians, capitation accounts for 82 percent of the group's income, and has been part of its corporate culture since 1983. Meanwhile, Beaver usually comes in first or second in satisfaction surveys of California groups conducted by plans and the Pacific Business Group on Health.
"We have continuity, consistency, and continuous quality improvement, but it took a long time to get here," says Beaver's medical director, Ronald Bangasser, M.D. "We're quite versed in what capitation means. It's not going away."
Lawrence Bonham, M.D., president of Santa Clara County IPA, thinks that West Coast physicians prefer capitation because they helped create the system. Capitation schedules for the IPA's 850 physicians were formulated with their input and approved by their finance committee and board. "It's a physician-designed system, and nobody's hot to change it," he says.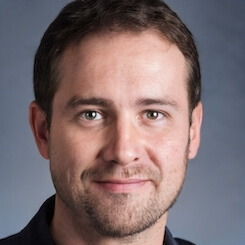 Paul Lendner ist ein praktizierender Experte im Bereich Gesundheit, Medizin und Fitness. Er schreibt bereits seit über 5 Jahren für das Managed Care Mag. Mit seinen Artikeln, die einen einzigartigen Expertenstatus nachweisen, liefert er unseren Lesern nicht nur Mehrwert, sondern auch Hilfestellung bei ihren Problemen.