In this column we follow new developments in systems and technology for health care. Despite the downturn in technology stocks, the stream of new technology and dot-com products for health care has not diminished.
As each new product is announced, users are told how it will save them time, save money, save staff, enhance quality, and so on. However, it is up to the user to figure out how a new product will actually fit into current operations.
As one primary care physician said about Palms and other so-called personal digital assistants, "The ability to write a prescription and automatically send it to a patient's pharmacy is not much of a benefit if we haven't computerized our patient records so they can be automatically updated and checked for potential drug conflicts."
Integrating the variety of electronic and wireless health care devices and technologies can be a gargantuan task, more difficult even than installing a whole new system. That is why the new hospital to be built by HealthSouth in partnership with Oracle and medical equipment providers is of such interest. It may be the first example of what true integration of health care technology can accomplish.
"Digital" hospital
HealthSouth, a major operator of rehabilitative hospitals and outpatient surgery centers, announced in March that it is planning the world's first fully digital automated hospital. The 219-bed hospital will be built near Birmingham, Ala., HealthSouth's headquarters, with construction starting early next year and estimated to cost around $225 million.
Some of the highlights will include patient beds with display screens connected to the Internet, storage of electronic medical records, digital imaging in place of traditional X-ray film, an automated clinical lab and automated pharmacy dispensing, remote patient monitoring, robotic surgery, and a wireless communication network.
The network will allow doctors, nurses, and other health care staff, using lightweight computer "pads," to read and update patients' medical records from anywhere — in the hospital or anywhere in the world — in a secure manner.
There are significant implications in these technologies for better patient care and streamlined administrative and operating procedures. For instance:
Digital imaging allows remote and simultaneous reading of X-rays by different physicians via the Internet. Electronic images can be attached to electronic medical records for instant retrieval. In addition, electronic records and images make storage less costly.
Wireless technology now can perform some procedures, such as electrocardiograms, and display the results literally in seconds. Monitoring heart rate can be done with sensitive transmitters, eliminating cable leads.
Blood chemistry will be done with a fiber-optic sensor, perhaps placed in the ear, like a hearing aid. Data from the sensors will be transmitted wirelessly to central computers dedicated to real-time pathological analysis.
Patient monitoring will be moved from central stations to modular, bedside units with microprocessors that will incorporate real-time information from multiple sources. This will allow medical personnel to monitor all functions of the body simultaneously.
With automatic delivery and integration of reports, tests, and other information into an electronic patient record, as well as electronic transmission of orders, prescriptions, and other treatments, labor and storage costs may be greatly reduced. Electronic communications are more accurate than paper ones, and thus help to improve the quality of patient care.
By eliminating much of the paperwork associated with health care, medical personnel will be able to devote more of their time to actual patient care.
Systems integration
The foundation for all this automation is Oracle's E-Business Suite, a set of integrated software modules designed to handle the business functions for a company.
According to John Wookey, senior vice president of health care applications at Oracle, HealthSouth is licensing the financial, human resources, and customer relationship components of the E-Business Suite.
Oracle will be working with HealthSouth and the other nine vendors involved to ensure that information from all equipment is integrated. Oracle declines to disclose how much it is spending on the project as part of its own development of health care applications.
The manufacturers make all types of equipment, from beds to surgical instruments, and from laboratory tools to medical devices. The vendors are:
Dade Behring — diagnostic products and services
Datascope — medical devices for cardiology and radiology, cardiovascular and vascular surgery, anesthesiology, emergency medicine and critical care
Hill-Rom — bed and room furniture
Carl Zeiss — optics and electronic visualization
GE Medical Systems — diagnostic imaging technology
Pyxis — medication and supply dispensing systems
Smith and Nephew — orthopedic, endoscopic and wound management devices
STERIS — infection and contamination prevention, microbial reduction and therapy support technologies
Visualization Technology — electromagnetic image-guided surgery.
By building a new facility from the ground up, with all equipment operating on a common platform, HealthSouth is hoping to avoid the problems of systems incompatibility that often limit the benefits of new technology installed in existing facilities.
Time will tell
The promise of HealthSouth's digital hospital is great. By planning for integration on a common platform with all suppliers involved from the start, HealthSouth is maximizing the likelihood of success.
Also, HealthSouth is attempting to make the physical facility as flexible as possible to allow for the adoption of additional new technologies as they become available.
If this hospital works, it is likely to set standards for a high level of patient care. HealthSouth is anticipating that the increased efficiency of the new facility will translate into a decrease in overall length of stay.
On the other hand, everything is still in the planning stages, and details are scarce. HealthSouth has no agreements in place with insurers. Of course, the paperless hospital evokes memories of the heralded paperless office of a generation ago — and we're still waiting.
The cutting edge can be painful. But the concept of the digital hospital, automating care and administrative operations, is so appealing, we can only hope it will succeed. Time will tell.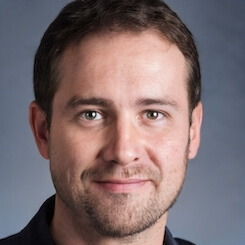 Paul Lendner ist ein praktizierender Experte im Bereich Gesundheit, Medizin und Fitness. Er schreibt bereits seit über 5 Jahren für das Managed Care Mag. Mit seinen Artikeln, die einen einzigartigen Expertenstatus nachweisen, liefert er unseren Lesern nicht nur Mehrwert, sondern auch Hilfestellung bei ihren Problemen.