The head of the Pacific Business Group on Health says the coming trend in care will be patients making informed decisions before they get sick.
MANAGED CARE 

January

 

2002

. ©MediMedia USA
The head of the Pacific Business Group on Health says the coming trend in care will be patients making informed decisions before they get sick.
In 2000, Peter Lee, then executive director of the Center for Health Care Rights, a consumer advocacy group, was weighing an offer to become president and CEO of the Pacific Business Group on Health, a San Francisco-based coalition of 45 large public and private employers. He admits to concerns that "large businesses would have their eyes only on the financial bottom line" when it came to health care. But he took the job after PBGH's board convinced him that the group was serious about improving the quality of health care while controlling costs. Because PBGH's member companies spend $3 billion a year on health benefits for 3 million employees, retirees and their families, health plans and providers pay attention to the group's concerns.
Lee has served on the National Committee for Quality Assurance's Consumer Council, the State of California's Managed Health Care Improvement Task Force, and the AIDS Advisory Committee of the Health Resources and Services Administration. Before joining the Center for Health Care Rights in 1995, he was a lawyer in Los Angeles. In the 1980s he was director of programs for the National AIDS Network in Washington. Lee, who holds a law degree from the University of Southern California and a bachelor's degree from the University of California-Berkeley, spoke recently with Senior Contributing Editor Patrick Mullen.
MANAGED CARE: How has the Pacific Business Group on Health's mission evolved since the group was founded in 1989?
PETER LEE: For much of its history, the Pacific Business Group on Health has focused on two areas: measuring quality at all levels of care to produce information that helps improve quality, and providing tools that help purchasers get value. In PBGH's early days, getting good information on health plans wasn't possible. It was a Tower of Babel. So in the early '90s, PBGH helped to develop what became the Consumer Assessment Health Plan Survey. Over the last five years, it has become increasingly clear that the real drivers of the health care system in the coming years won't be even the biggest purchasers or managed care companies' attempts at utilization review and utilization management. Health care will be driven by individual patients working with their doctors and by individual consumers who aren't yet patients and are making decisions about the medical groups they want to be in or the hospital they want to go to when they get sick.
MC: In 1994, PBGH created HealthScope, a Web-based guide that helps individuals compare and select health plans, medical groups and hospitals. How is HealthScope changing the way people buy care?
LEE: HealthScope has helped standardize comparative quality information. The challenge for engaging consumers is not just gathering information on one site, but also ensuring that there aren't dueling messages. The main use we see of Healthscope is not so much its own Web site, but employers placing a customized version of the information on their corporate intranets. CalPERS [the California Public Employees' Retirement System] provides specific information about the nine plans it offers to its 1.3 million beneficiaries. Similarly, Stanford University provides information on the four plans it offers so that its employees can compare them. Today, we've got standardized quality information at the health plan level, but there is continued confusion relative to quality performance information at the hospital, medical group, and individual physician levels.
MC: How do you reduce that confusion?
LEE: We go about it the same way we did with health plans. Purchasers need to be key drivers, working with health plan accreditors and providers. I'm optimistic that in the coming years, the National Quality Forum will endorse quality standards that will ripple through the entire system. PBGH is working actively with the Leapfrog Group, a purchaser-driven, voluntary effort to ask hospitals to report where they stand in volumes of procedures, computerized physician order entry, and intensive care unit staffing.
MC: How is the information that's now available on health plans affecting individuals' purchasing decisions?
LEE: Consumers appreciate having more information on plans, but are more interested in knowing what plans their doctor is in. Employers have recognized that health plan comparative information is good, but the real drivers of consumer choice are at levels below the health plan. That's why HealthScope has health plan, hospital, and medical group information. PBGH and employers are working with five of the biggest plans in the state and more than 80 medical groups to develop a standard survey to compare patient experience in medical groups. The only folks who don't gain from the release of standardized performance information are bad performers. PBGH also participates in a pay-for-performance initiative being operated under the umbrella of the Integrated Health Care Association. The initiative is an effort to get major health plans in the state to reward, differentially, medical groups that demonstrate that they provide higher quality care. We have to move the health care system to rewarding better quality care, not just making quality differentials transparent.
MC: PBGH asked all the hospitals in California that perform coronary artery bypass graft (CABG) surgery to share their outcomes data. What effect has that had?
LEE: About three years ago, PBGH and the state of California asked hospitals to report CABG surgery outcomes voluntarily. We didn't just look at volume of procedures, but at data from which you can produce risk-adjusted outcomes reports. We've issued one report, and another one will be coming this year. Outcomes data are available now on the HealthScope Web site so that consumers can start asking their doctors the right questions. It will take years to see how trends change. Based on what happened after similar data became available in New York State, we expect hospitals that are below-average performers in terms of their mortality to get out of the business or to conduct top-to-bottom reviews to identify and fix their problems. We had 79 hospitals participate voluntarily, but 39 hospitals that do CABG weren't willing to be held accountable. Generally, hospitals that participate voluntarily in quality performance processes are better performers.
MC: You mentioned California's new Department of Managed Health Care. What has come of that regulatory overhaul that might hold lessons for the rest of the country?
LEE: The new Department of Managed Health Care has taken huge strides in making itself visible to consumers, providing support to consumers who are confused about how the system works and launching the first statewide report card of health plans. It also has attempted to be an honest broker between health plans, medical groups, and hospital systems. One big challenge for the health care system in California is that key stakeholders — including purchasers, plans, hospitals and medical groups — far too often see themselves as sitting across the table from one another than as sitting on the same side of the table.
MC: Isn't that adversarial mindset a natural consequence of purchaser-vendor relationships? When CalPERS is buying millions of dollars of health coverage from Kaiser Permanente, it wants to pay the least for the best result.
LEE: Purchasers want the best value, which doesn't mean paying the lowest price for bad care. The large and sophisticated purchasers that belong to PBGH aren't looking at paying the lowest dollar possible. They want to make sure there's enough money in the system to provide quality care to their employees.
MC: What effect will widely available information on quality have on costs? I've heard it argued both ways. Some say that higher quality costs less, because people get the right care the first time, reducing overutilization. Another view is that wider access to quality care inevitably increases health costs.
LEE: I share the view of virtually all PBGH members that the health care system can realize huge potential savings through delivering better quality care. That means not providing unnecessary care or the wrong care, and not failing to provide appropriate care. In the long term, we may end up spending more money because people live longer. I don't think that's a bad thing. If someone lives to 85 instead of 70 because he didn't have an avoidable medical error occur in a hospital, that person over his lifetime is going to cost more health care dollars — and that's OK. Our members aren't looking to play the cost-shift game. They want health costs to be transparent, so consumers know what their dollars buy and can have a stronger hand in making informed decisions about their choices.
MC: I know that solving the problem of the uninsured is beyond the scope of PBGH, but how do your members approach the problem?
LEE: One thing our members think about is that there are 7 million uninsured in California. While we had a tiny dip in 2000, everyone expects — and I agree — that it's going to go back up significantly this year. Our members care about that, not just because they're good citizens, but also because uncompensated care ends up hitting those who pay for care.
MC: So it's a case of enlightened self-interest.
LEE: Absolutely. Many of their efforts are designed to make sure the entire health care system delivers value. That's a core element of trying to get more small employers to offer health care. The majority of the uninsured are employed in small businesses that don't offer health benefits because they find them too expensive. The efforts of large employers to add accountability to the pricing, quality, and delivery of health care helps provide a basis for expanding private-sector health coverage. On the public side, our large members see themselves as citizens, some of whose tax dollars help pay for Medicare and Medicaid. They want to see the system adequately funded because it has ripple effects on some of the physicians who care for their employees. Those doctors also see MediCal members, and MediCal has some of the lowest Medicaid fee payments in the country. They recognize the interconnectedness.
MC: Why does health care continue to lag behind so many other industries in use of information technology?
LEE: I wish I knew the answer to that. If you look at how much money most large employers — whether they are banks, grocery stores, or universities — spend on information technology compared to the health care system, the under-investment in information technology in health care has been huge. Many physicians still practice as if medicine were a cottage industry. In reality, to be effective, health care must be an integrated information-intensive high-tech team effort. The electronic medical record provides a cost-effective way to achieve the longer-term goal of collecting valid physician-specific performance information. Physicians have embraced new tools on a piecemeal basis rather than systematically.
MC: As health costs head back up, how enthusiastic are your members about continuing to commit resources to the business of administering health benefits?
LEE: None of our members is looking at walking away from the table. They believe in the value of an employer-based health delivery system. However, employers do want to do get out of the middle of the transaction. That doesn't mean they want to be out of the picture. Employers see themselves as information intermediaries. They want their current health plans or the new consumer-type plans to provide people with better information on quality and better care-management tools.
MC: When you say that employers want to get out of the middle, what shape might that take? Are you talking about defined-contribution plans?
LEE: I'm not talking about defined contribution. Virtually none of our members are looking at defined contribution in terms of capping their financial exposure and walking away after contributing a certain amount to the cost of health benefits. They're looking at how their existing plans or new products can more actively engage consumers in their decision making. They want their employees to have financial incentives and tools to make better decisions. This is something that virtually all of our employers are or will be talking to their health plans about. To the extent their existing plans don't offer better services, employers will consider switching to new products.
MC: How do health plans need to change to remain attractive to your members?
LEE: They have to continue moving away from a command-and-control mentality toward providing robust comparative quality information to consumers, along with incentives to use that information. Utilization review, restrictive referral-approval processes, and the narrow provider networks that characterized the command-and-control mentality are rapidly disappearing because of the managed care backlash. But as those pieces disappear, they have yet to be replaced in a robust enough way by market solutions that provide consumers with tools to make better choices. The sad irony is that the Patients' Bill of Rights battle in Congress is largely yesterday's battle. Many health plans in California now have similar networks that are quite broad and provide relatively unrestricted choice. What they aren't providing, by and large, is quality performance information at the physician level and tools to help a consumer know if going to Hospital X versus Hospital Y makes a difference. Ideally, health plans also should provide financial incentives, so that a consumer can weigh the qualitative difference between a more expensive hospital and a less expensive hospital, rather than have the cost of health care being entirely hidden.
MC: Thank you.
---
Our most popular topics on Managedcaremag.com
---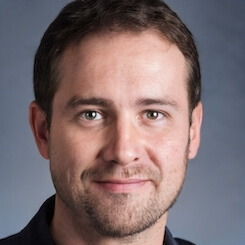 Paul Lendner ist ein praktizierender Experte im Bereich Gesundheit, Medizin und Fitness. Er schreibt bereits seit über 5 Jahren für das Managed Care Mag. Mit seinen Artikeln, die einen einzigartigen Expertenstatus nachweisen, liefert er unseren Lesern nicht nur Mehrwert, sondern auch Hilfestellung bei ihren Problemen.