Sensing an invasion of their territory, MCOs are jumping into a market forged by a group of upstarts. The development renews a fundamental debate about the juxtaposition of consumer involvement, cost containment, cost shifting, and quality of care.
Dalton, Ga. is a town built on carpet. Some 80 percent of the carpeting produced in the U.S. comes from this mountain burg northwest of Atlanta. Fiercely competitive, the carpet mills employ substantial numbers of blue-collar workers.
So it may come as something of a surprise that when the Northwest Georgia Healthcare Partnership — a not-for-profit coalition of insurers, providers, employers, and elected officials — started talking about how to move toward defined contribution to combat runaway health-benefit premiums, employees in focus groups easily grasped the significance of the change. These weren't college graduates, but entry-level workers — many of them Mexican immigrants.
"We described four insurance options — the higher the premium, the lower the copayment and deductible," says Nancy Kennedy, the partnership's executive director. "It was incredible to watch as they calculated the annual cost and applied the benefit options to their personal situations. It was as you'd expect: Those who were young and healthy chose a low-premium option, and those with existing health problems tended to choose a plan with richer benefits, even though premiums were higher."
Workers then were asked what they would do if their employers gave them a flat $200 a month to subsidize the plan of their choice. "Almost everyone moved up a notch," says Kennedy. "Supervisors had questioned whether workers would understand this and make the right choice."
The point? Workers welcomed the idea of picking a coverage level they'd fund beyond their employer's fixed premium contribution. In Dalton and across the country, defined contribution health plans — or, at least, those tagged as such — are gaining attention and converts.
"Existing managed care products may be at the end of their life cycles, in terms of their ability to contain costs," says Robert Dawson, president and chief operating officer at Empowered Benefits, a Charlotte, N.C., company that works with employers and insurers to develop custom defined contribution packages. "Purchasers must find a way to get employees more involved in decision making."
We'll be honest: Just over a year ago, a Managed Care cover story wrote off defined contribution as unworkable. Since then, the landscape has changed.
"Eighteen months ago, there was a lot of confusion about a host of issues: tax consequences, underwriting, risk selection," says Dawson. "Then, as companies and products addressed those perceived obstacles, employers' reaction was, 'Wow, this can work!' It's a totally different dynamic today."
The emergence of startup companies that peddle defined contribution plans to employers poses a serious threat to existing MCOs. "The worst thing for health plans would be that employers would begin to accept these products," says Steve O'Dell, vice president for marketing for First Consulting Group. Based on the recent success of Definity Health, which in November won the endorsement of the 45-employer Pacific Business Group on Health (PBGH), acceptance may be happening.
The growing popularity of these offerings, some of which discard the care-management features and rich benefits of HMOs — as well as the fact that existing insurers are rolling out me-too products to compete — places the strategic evolution of the managed care industry at an important junction.
What's in a name?
First things first: Let's try to nail this thing down. A lack of standard terminology suggests that the so-called defined contribution business model has a long way to evolve. In fact, several mutations exist.
"There are a lot of products called defined contribution, though few fit the classic notion of a voucher that employees use to buy benefits on the open market. "In that extreme form, defined contribution has very little resonance among purchasers," says PBGH President and CEO Peter Lee.
"The products rising to the surface get lumped in with defined contribution, but they're really different animals." To Lee, a more appropriate description would be consumer driven, a term favored by Empowered Benefits.
Peter Boland, a consultant and president of Berkeley, Calif.-based Boland Healthcare, has some trouble with that one. "Are these products really 'consumer driven'? What do they have to do with consumers? Let's be clear: What we're trying to do is shift costs as rapidly as possible."
Some established insurers that are trying the concept also seem to be groping for a catchy label. Cigna HealthCare, which announced last month that it would market a plan that marries its PPO with an MSA-style account, calls its new product — very simply — a health savings account.
Cigna's new plan follows the most popular model marketed as defined contribution. At its core is a health spending account — a trademark feature of Lumenos, Destiny, and Definity, all upstart TPAs. (Judging the vigor of the body shots that several people interviewed for this article took at Definity, it would seem to be the big kid on the defined contribution block. Definity, which has 22 employer clients and is reportedly negotiating with 100 more, did not respond to requests for interviews.)
Under this model, an employer deposits a fixed amount, say, $1,500 a year, into a spending account that a worker can use for any health expense — even those not traditionally covered, such as vision-correction surgery. After that's gone, the employee travels through a naked zone where he's responsible for all expenditures up to a deductible, such as $3,000 (occasionally, expenses for more traditional types of services paid from the spending account may apply toward the deductible). Typically, 80/20 indemnity or PPO coverage kicks in above that.
"It has the effect of shifting some costs to people who are sick and away from people who are healthy," says Daryl Veach, national director of Ernst & Young's health actuarial services.
That's a trait that the popular media have picked over intensely — Princeton University economics professor Uwe Reinhardt told the New York Times Dec. 5 it was "dubious social policy" — but it also raises questions about appropriate utilization and health status. A study published last November in the American Journal of Public Health (2001;91[11]: 1889–1894) found that chronically ill patients cut health care consumption for minor and serious symptoms when they paid more out of pocket.
Cigna wants to be sure people aren't skipping the essentials just to save money. "We recommend that employers package preventive care at 100 percent coverage, so people won't be forced to make choices about preventive care," says Kate Quinn, Cigna's senior vice president for new products. But with Cigna and others offering a spending-account plan, some other core elements of managed care — such as disease management — are buy-up options.
To turn patients into smart buyers, companies that shift responsibility to consumers must get quality-of-care information to them in a form they can understand: at the provider level. Lee wants to see Definity fall in with PBGH's program, which posts provider data online. "We're asking them, 'What can you do to make your care management best in class? Your consumer tools are good, but how can you integrate information on medical group quality, which consumers want?'
"These companies need not walk away from the value of coordinated, integrated care," Lee continues. "That's going to be the challenge they face."
Other models
Proponents of this model like to say that employers value the peace of mind that comes with knowing what their health care expenses will be. George C. Halvorson, president and CEO of Minnesota-based HealthPartners, challenges that claim.
"I'm amazed they've been able to get away with that. Once a person blows through the deductible, the self-insured employer is at full risk for the cost of care. There's no way you can, with a straight face, call unlimited liability 'defined contribution.'"
In HealthPartners' own defined contribution model, the employer sets a premium commitment. From there, employees choose from three or more fixed-benefit coverage options, customized for the employee-population profile. These can be mixed and matched with copayment or coinsurance levels, deductibles, and provider networks, depending on the amount an employee is willing to contribute. The defined-benefit feature caps employer liability.
Empowered Benefits, which serves 17,000 employees in mid-sized businesses, offers a similar model, with a twist. After the employer sets a contribution limit, Empowered Benefits develops relationships with different carriers, which in turn offer a variety of benefit packages — creating a benefits marketplace. Employees go online to enroll in a coverage option that suits their price, service, and provider-network preferences.
"Each employee can buy up or choose to live within the employer's contribution," says Dawson.
MyHealthBank, headquartered in Portland, Ore., also is Internet-based, but its business plan is markedly different from that of Definity or others that would lure purchasers away from MCOs. Instead, it acts as a vendor to existing insurers.
"Insurers have extensive and expensive core competencies that we chose not to reinvent," says Dave Sanders, president and CEO. "We didn't want to reinvent the call center. This way, we use our investment capital well and can be in the marketplace selling."
MyHealthBank pairs its infrastructure with an insurer's vision. For instance, in Oregon, Washington, Idaho, and Utah, Regence Blue Cross Blue Shield offers what Sanders calls self-directed plans that incorporate MyHealthBank's health spending account and its software systems that provide online account maintenance. MyHealthBank is developing a "storefront" that will give users prospective pricing information when available.
Effect on market
Regence joins other Blues in Minnesota and California, as well as such managed care nameplates as Aetna and Cigna, in offering defined contribution products styled as spending accounts. "We're seeing a significant change over last year from an interest perspective," says Quinn, of Cigna.
Regardless of what individual companies call their wares or the model they follow, benefits consultants are promoting the new line as defined contribution. The term picks up pizzazz from its association with the pension world, where defined contribution 401K plans successfully capped employer liability.
"Benefits consultants are looking for the next new thing, kind of like flexible benefits in the '80s and point-of-service plans in the '90s," says Veach.
With the big MCOs playing along, is defined contribution — or at least the popular variation of it that they are emulating, the spending-account model — the long-elusive direction in which the managed care industry is ultimately headed?
"Hard to say," says Quinn. "Health care is evolving, and these new models are probably different from those that will emerge in 10 years. But consumerism in health care is here to stay."
Cigna began selling its product Feb. 5 for plans that take effect Jan. 1, 2003. The early announcement and the product's design suggest to First Consulting's O'Dell that "Cigna believes that Definity-style plans are legitimate product platforms."
So, then, who's in the best position to exploit this market — the insurgents or the old guard?
"Existing insurers are in a good place to do it. They have the distribution power and they still get better deals," says O'Dell. "The problem is, they carry the baggage of their old products. They call these consumer-driven products, but they'll have a hard time not controlling them. That's what they've tried to do for the last decade — build an infrastructure to control consumers, not serve them."
A trigger event suggesting that the newcomers are in it for the duration would be acceptance by a major employer. "That would be very similar to the watershed when Allied Signal in 1986 moved into managed care." With PBGH's embrace of Definity, he says, "We're getting close to that."
That embrace, while not a bear hug, was certainly meant to motivate the other guys. PBGH sought to identify what Lee calls "best-in-class" elements that would, among other things, provide incentives to consumers to make better choices. In the end, PBGH decided Definity could do this.
That doesn't mean PBGH is looking at Definity-like products as the cure to what ails health care financing and quality. "Rather, these products have elements that will be a core part of changing health care," says Lee. "We're looking to the bigger plans to have these elements as well.
"With the advent of robust specialty vendors," he continues, "the question for large purchasers is not 'Which is the best plan?' but 'Which plan is the best aggregator of best-in-class disease management, claims, customer service, and web tools?'"
The suggestion here is that while the new guys can force the big health care companies into some sort of evolution, nobody expects total capitulation. Indeed, says O'Dell, if established insurers can co-opt features of the startup companies and be "good enough," then it's going to be tough for the insurgents to hang on to whatever edge they may have.
It will be even harder, he says, for the independent, mid-sized HMO without a diversified product portfolio to compete in an evolving market. O'Dell's suggestion for the indies? Align with a specialty vendor. "At least be a distribution mechanism for another product. Learn about it, use it as a way to change your product to see what works."
Fee-for-service redux
Sanders, of MyHealthBank, says the shift away from defined benefits "isn't a radically different model. It's insurance products with alternative benefit designs, a cash account, and a higher degree of self-service. It's not like talking about the shift from indemnity to prepaid managed care."
But if a spending account looks and smells to you like fee-for-service redux, you wouldn't be that far out of orbit. To Ernst and Young's Veach, this plan gives some old ideas a new trial.
"The first health plans were indemnity policies. If you went to the hospital, you got $100, regardless of what you owed once you were there," he says. "We are seeing a trend where it's up to you where to get a service and how much you pay for it."
The question is whether people, long shielded from the true cost of care, are equipped to stay within their budgets. Dawson thinks the growth of defined contribution models will lead providers to package services via menus and price lists, in a format people can understand. That, he argues, is a step toward helping them make rational decisions.
"Given the right information, people can make the right decisions," agrees Kennedy, in Georgia. "But until they have some skin in the game, it's not going to make a difference. We have to give employees a reason to ask, 'Is this test necessary? Is there a generic drug? What can I do that's less expensive?' The only way that's going to happen is when they start to pay more out of pocket."
That employees with a vested interest in costs will be better stewards of dollars spent on health care is "brilliant marketing" but flawed logic, says Halvorson, of HealthPartners.
"If you're going to manage the cost of care, you have to manage the big expenses. You can get people to be more efficient utilizers for office visits, for something like colds and sore throats, and that's a good thing to do. But the dollars involved in that are so tiny, it will have pretty close to no impact."
Considering that most spending-account models use indemnity coverage for catastrophic illness, he says, economizing on the front end wouldn't benefit people with a serious illness, anyway.
"They blow right past the deductible. Once you're into the insurance plan, what incentive do you have? If your deductible is $2,000 and the hospital costs $2,000 a day, then past Day 1, your cost involvement is irrelevant. Why would you care?"
Which, he says, is why handing over the purse to consumers can't motivate all of them to shop for price.
"Anyone who has just been diagnosed with cancer is in no position to go out for bids. At that point, psychologically, you are dependent on the person who has diagnosed your cancer … who is not the same as a used car salesman. Do you want to be in an adversarial bargaining position with the person who's treating your cancer? It's silly."
O'Dell concurs that giving consumers the joystick won't necessarily pull health care costs down from the clouds, but the competition it will foster will reduce the cost of some elective services.
"Americans have an insatiable appetite for health care. Look at LASIK surgery, cosmetic surgery, and alternative medicine. Those have not been covered to any significant degree, ever, but people buy 'em like hotcakes," he says. "If you look at LASIK surgery, lots of people bought it at $4,600. And look what happened: Lots of providers flooded the market, advertising occurred, and the price fell."
Definity says it's saving clients money. The Wall Street Journal reports that Definity members fill an average of six prescriptions a year, compared with an industry average of eight. Definity also claims that its clients' use of medical care fell 10 percent in a year, and reportedly it is trying to quantify that in terms of its members' health status.
Halvorson is skeptical. "The people who try to prove their case will say, 'Look at the low utilization levels of the people who picked us.' Well, none of the cancer patients picked you. None of the heart patients picked you. Of the 4 percent of the population that is 40 percent of the cost — people with cancer, AIDS, or any chronic condition — none would take a Definity-type model voluntarily."
Intuitively, you'd think so, but Sanders says it's hard to find a common thread in his company's covered lives. "We've looked at that pretty hard. We're seeing low-wage and high-wage environments, tech, manufacturing, and some large employers. At first, we heard unions would resist this, but that hasn't been the case."
Diversity's dark side
A broadening client base, warns O'Dell, could be some up-and-comers' undoing.
"The new companies may find themselves where many early HMOs were, when the early adopters were in fact healthier risks. The people who choose these plans, in the beginning, are going to be folks who have a clear understanding that the cost of their care is likely to be less than their allowance."
Veach thinks spending-account products are more successful when they're the only type a purchaser offers. "If all the sick people take the rich plan and all the healthy people take the low plan, then the risk is the same as if everybody was in the rich plan. When an employer decides, philosophically, 'I want employees to have a greater role in decision making,' you get both sick and healthy people."
Time will tell whether this form of defined contribution takes hold or proves to be another idea run up the flagpole, only to be lowered again. For now, though, employers are looking hard.
"Purchasers are interested in providing information and incentives to consumers to make better choices and combine that with tools for disease management," says Lee. "With premiums rising and a renewed focus on quality differences below the level of the health plan, they are looking for new products or traditional plans that can offer these tools."
DISSENTING OPINION
A stop on the way to someplace else
All this talk of consumer-driven upstarts foisting change on the establishment, of giving consumers more responsibility, suggests that we've got us a ball game here.
"They'd want you to believe that," demurs the consultant Peter Boland, president of Berkeley, Calif.-based Boland Healthcare. "Are we really talking about empowering consumers with $4,000 or $5,000 a year, or are we talking about getting rid of them?"
At the heart of it, Boland thinks, many employers want to wash their hands of responsibility for costs they can no longer control. A study released in December by Hewitt Associates suggested that many companies have abandoned hope that existing health plan models can contain costs. "Many are starting to pilot emerging models," according to the consulting company's report.
"You can't just drop health care; you'll break a social contract," says Boland, "so you come up with 'consumer-driven health care.'"
Shifting responsibility for health care decisions to workers may be an end point, but Daryl Veach, national director of Ernst & Young's health actuarial services, doesn't think we're nearing that — yet.
"Philosophically, most purchasers aren't confident enough to dump employees into that environment. The spending-account model is a toe in the water."
Look beyond the consumer-driven models that are popping up like dandelions, and you'll see the horizon. Beyond it — where you can't see — is where Boland says we may be headed. "There are efforts by serious players with very deep pockets to shape something that will respond to a growing market need out there. But that need is undefined right now."
Sure, health plans and Internet-based benefits companies can be vehicles for this change. But the ones to watch, Boland thinks, are financial-services companies.
"Banks and credit card companies are taking a very close look at this," he says, "not because they know anything about health care, but they realize there could be a change coming in the distribution channel that could be very powerful for their products. They could marry a range of financial services to medical coverage and delivery at the same time. That could have a lot of consumer appeal."
"It's important to understand what the potential distribution channels are," Boland continues. "It may be an HMO, but if you look at who is the best at aggregating people and delivering services to defined populations of users, I don't think most people would say it's health care companies."
For today's health care players, that would mean a change in the balance of power — to the detriment of health plans.
"In redefining who's going to deliver medical benefits, the health plan and the primary care group become vendors. If you ask who has the most value, then what is the real value of an insurance company? It isn't marketing or customer service. They're not very good at claims payment. Most plans don't manage care, they manage risk. That elevates the physician and hospital to the key players in this new arrangement."
Meetings
PCMH & Shared Savings ACO Leadership Summit

(link is external)

Nashville, TN
November 3–4, 2014
2014 Annual HEDIS® and Star Ratings Symposium

(link is external)

Nashville, TN
November 3–4, 2014
Medicare Risk Adjustment, Revenue Management, & Star Ratings

(link is external)

Fort Lauderdale, FL
November 12–14, 2014
World Orphan Drug Congress Europe 2014

(link is external)

Brussels, Belgium
November 12–14, 2014
Healthcare Chief Medical Officer Forum

(link is external)

Alexandria, VA
November 13–14, 2014
Home Care Leadership Summit

(link is external)

Atlanta, GA
November 17–18, 2014
HealthIMPACT Southeast

(link is external)

Tampa, FL
January 23, 2015
Our other journal
P&T Journal for September 2014
Features
Legal Risk Management Opportunities, Pharmacy Practice, and P&T Committees (link is external)
Hospitals Struggle With ACA Challenges (link is external)
Drug–Gene Interactions: Inherent Variability in Drug Maintenance Dose Requirements (link is external)
Schizophrenia: Overview and Treatment Options (link is external)
Pipeline Plus
Schizophrenia Therapy Options Increasing (link is external)
Departments
Medication Errors
Too Many Abandon the "Second Victims" of Medical Errors (link is external)
Prescription: Washington
New Controversy for 340B: OPA Rebuffs Ruling by Court (link is external)
New Drugs/Drug News/New Medical Devices (link is external)
Pharmaceutical Approval Update (link is external)
Drug Forecast
Loxapine Inhalation Powder (Adasuve) (link is external)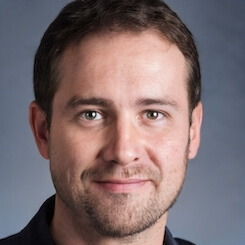 Paul Lendner ist ein praktizierender Experte im Bereich Gesundheit, Medizin und Fitness. Er schreibt bereits seit über 5 Jahren für das Managed Care Mag. Mit seinen Artikeln, die einen einzigartigen Expertenstatus nachweisen, liefert er unseren Lesern nicht nur Mehrwert, sondern auch Hilfestellung bei ihren Problemen.