Pepsi promises that work-site clinics won't take business away from health plans.
MANAGED CARE 

March

 

2004

. ©MediMedia USA
Pepsi promises that work-site clinics won't take business away from health plans.
MargaretAnn Cross
Employees at the Pepsi Bottling Group, a $10 billion company with more than 35,000 employees in the U.S. and Canada, are responsible for making, selling, and distributing Pepsi beverages. If a salesperson or a truck driver is out sick for a day, soda "doesn't get sold and it doesn't get delivered," says David Kasiarz, the company's vice president for compensation, organizational capability, and risk management. At PBG, that matters.
"We are in a day-in and day-out battle with our primary competitor," Kasiarz says. [Can anyone say Coke? — Ed.] "And we know that our ability to [compete] in the retail segment — in supermarkets and in all channels of distribution — depends on our primary asset, our people. So everything we can do to keep our employees efficient, effective, and engaged provides us with a competitive advantage and is a key part of our culture."
Dual responsibility
To help keep workers healthy, the company is establishing more than a half dozen medical clinics at its bottling plants this year, according to Michael Rosenberg, director of risk management at PBG. (See "Pepsi Spreads Out Bottling Group Clinics" below.) The clinics, staffed by nurse practitioners and physician assistants, will have the dual responsibility of taking care of on-the-job injuries when appropriate and developing and running wellness programs. So far, the company tested the idea by opening clinics at plants in Baltimore, Md.; Orlando, Fla.; and Pittsburgh, Pa. "We wanted to ensure our investment generated positive returns," says Kasiarz.
Pepsi spreads out bottling group clinics
By the end of this year, PBG will have on-site medical clinics in each of 10 locations. The first three are already in operation.
Baltimore, Md.
Pittsburgh, Pa.
Orlando, Fla.
Hayward, Calif.
Buena Park, Calif.
San Diego, Calif.
Burnsville, Minn.
Houston, Texas
Philadelphia, Pa.
Piscataway, N.J.
The bottling group calculated the savings using several factors, including the number of visits to a physician or therapist that were avoided, based on the average for each diagnosis gathered from past claims; the number of replacement hours of labor that were avoided; the savings from purchasing supplies at cost; and the savings from not having a third-party claims administrator manage the claim. PBG did not include the harder-to-measure productivity benefits that it believes come through the convenience clinics and their wellness programs.
While the company's straight ROI measure — what it didn't spend on visits to physician offices and hospitals — may appear to put the clinics in a competitive role with local health care providers, the company hopes physicians and insurers will keep an open mind.
"We'd like to strengthen our partnerships with physicians and insurers," Kasiarz says. "It's about population health and wellness."
One of the goals of the clinics, Kasiarz says, is to establish ties with the local medical community in order to launch disease management and wellness programs, as well as to set up referral capabilities for the clinics. At the company's first clinic in Baltimore, physician assistant Gretchen Smith has begun accompanying employees on doctor visits to get to know orthopedic doctors in the community. "One company set me up with its nurse case manager, so that if I need to get someone seen in a timely manner, I can contact her directly, instead of waiting a week or more for an appointment," she says. "It's working well for both of us."
Cool to the prospect
Local insurers, however, have been more difficult to connect with, Smith says. She invited several health plans in Baltimore to a health fair in October that was being hosted by PBG, and they declined to attend. Nationally, more insurers are beginning to offer, or are expanding, wellness programming to employers, sometimes at an additional cost.
Many physicians and consumer-based health organizations attended the fair, Smith says.
As long as physicians are told in advance that such a clinic is coming to town and are aware of how it functions, they will probably welcome the added layer of health care in the community, says Karen F. Taranto, a principal in PMPM Consulting Group, a Sacramento, Calif.-based health care consulting company that often works with physicians and physician organizations.
"Most of the care the clinics provide is episodic, routine care that would not likely be very competitive with a practicing physician who has a busy practice," she says. Health fairs also offer physicians a public relations opportunity, and they'll often come in to do preventive screenings, she says. "It builds a patient base for them for those things that they are best at."
PBG, of course, is not alone in offering work-site clinics. Johns Hopkins University's division of occupational medicine, the company's clinical partner in establishing its nationwide chain of clinics, has doubled in size in the last year due to corporate contracts, says director Edward J. Bernacki, MD, MPH. The division, which now has 34 employees and 8 corporate clients, operates similar clinics for General Electric, Becton Dickinson, Continental Airlines, Gannett, and other companies Bernacki says. Close to 100 respondents to the American Academy of Physician Assistants 2003 Census Report were employed by industrial facilities, according to the association.
Linked via the Web
PBG evaluated several health systems across the country before choosing Johns Hopkins to run its clinics. The company needed to develop a strategy for employee health and wellness, Kasiarz says. Johns Hopkins now hires and trains clinic employees and has developed a Web site that links the clinics nationally. Each month, the clinics focus on a wellness topic such as dieting or heart health, and Johns Hopkins helps develop relationships with national organizations, such as the American Heart Association, to provide targeted programming.
Each PBG clinic is staffed by one person, who works 30 to 40 hours per week, often in split shifts to accommodate the around-the-clock activity of the plants, which employ several hundred people each. Clinic employees go through a 60- to 90-day orientation program that includes joining PBG salespeople on deliveries and sales calls.
Clinic staff members see patients for a variety of reasons, including performing drug screens required by the U.S. Department of Transportation, offering preventive care such as flu vaccinations, and treating on-the-job injuries. "We work in manufacturing facilities where, while safety is a top priority, sometimes accidents happen," Kasiarz says. The clinic offers immediate treatment. The physician assistants and nurse practitioners on site can suture, teach exercises for sore backs, and in some states prescribe medications.
But while the bottling group expected those types of visits, employees also have been simply stopping by. "We were pleasantly surprised by the high level of interest in health and wellness," says Kasiarz. "What we found is that many, many people who wouldn't have had the opportunity or time to go to the doctor have used the clinics as an initial step before they go into the health care system — to talk with the nurse practitioner or physician assistant. They'll say, 'I've had a problem with my back' or 'Let me tell you about this pain in my arm.'"
"Employees aren't always able to go to a physician's office between the hours of 9 and 5," he says. "We run three factory shifts, and people just can't get there in time. As a result, they don't seek care."
MargaretAnn Cross, a Managed Care contributing editor, covers payer and other issues from her home in Michigan.
---
Our most popular topics on Managedcaremag.com
---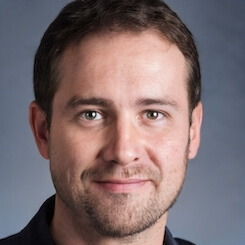 Paul Lendner ist ein praktizierender Experte im Bereich Gesundheit, Medizin und Fitness. Er schreibt bereits seit über 5 Jahren für das Managed Care Mag. Mit seinen Artikeln, die einen einzigartigen Expertenstatus nachweisen, liefert er unseren Lesern nicht nur Mehrwert, sondern auch Hilfestellung bei ihren Problemen.