As large companies become more demanding of health plans, clinical executives are increasingly being relied on to provide advice and expertise.
Four years ago, Capital Health Plan in Tallahassee, Fla., embarked on a wellness program with a large employer in the area. The health plan designed presentations on chronic conditions, for example, but few people showed up. "It never took off," says Nancy Van Vessem, MD, the not-for-profit health plan's chief medical officer.
This year, the health plan is launching another full-scale wellness initiative with the same employer, but this time, Van Vessem says, the employer has made a much bigger commitment to helping the program succeed. The company paid employees to fill out a health risk assessment, for example, and it is giving diabetics paid time off for attending a health fair at which they will get a host of screenings and blood work done.
"We collaborated and the company decided to give incentives for participation in these wellness and disease management programs in order to get employees interested," Van Vessem recalled.
Not unique
That company's newfound willingness to get behind a comprehensive wellness program isn't unique today. Employers are increasingly interested in working with insurers on such projects, mainly in an attempt to put a stop to escalating health care costs, health plans say. As the demand for clinical programming grows, marketing and sales staffs at health plans are turning to chief medical officers and medical directors like Van Vessem to take the lead. CMOs and medical directors are being asked to consult with employers, interpret company-specific data, and design and implement wellness and disease management programs. It's a role physician executives are especially well suited for, and many have even lobbied for, though it includes new duties and responsibilities, they say.
"This is a very exciting time to be a medical director in health plans," says William R. Gold, MD, chief medical officer and vice president for health management at Blue Cross and Blue Shield of Minnesota. "The pressures of claims costs and premiums have really allowed this sort of quiet voice in large health plans to finally be heard — that the key to solving a lot of the fundamental issues of rising costs lies with the basic health of the population. Fifteen years ago, medical directors were around to review complicated medical cases and consult on benefits. But now people are relying on the medical team to come forward with programs that can have an effect on the health of the population, which in turn will affect the costs."
Improving the health of employees is an urgent priority for employers, according to the latest [email protected] study by the National Business Group on Health and Watson Wyatt Worldwide. Fifty-six percent of the 120 companies polled in the fall offered health promotion programs to their workers.
Employers have realized that they have to address the root causes of the increasing cost of claims, especially as managed care has become less effective, says Bruce Kelley, a senior consultant at Watson Wyatt.
"A lot more interest"
Today, employers are looking at health plans for help in keeping workers healthy through both disease management and wellness programs, Kelley says. "There's a lot more interest in this area, and employers' first preference is to work with their existing health plan before seeking outside or specialty vendors."
It's often the health plan medical director's job to make expanding the relationship a reality.
When an employer begins complaining about rising costs or absenteeism to Highmark, a Blue Cross and Blue Shield plan in Pittsburgh, the account manager typically will look at the client's claims history to determine what percentage of claims are based on modifiable health risks, says Brad Pifalo, MD, medical director for Highmark's health promotion and wellness division, which has switched its primary focus from delivering programs through community sites to expanding workplace activities in the last few years.
Stimulus
"It's at this point that we get pulled in," says Pifalo. "If we find that most of their expenses are related to chronic conditions that are modifiable, then that serves as a stimulus for that employer to engage in work-site wellness to try to decrease the risk."
Highmark offers a three-tier approach in which employers commit themselves to different levels of work-site programming. In the first level, employers simply receive health literature and information; in the second, Highmark does some on-site health screenings and provides some interventional programming; and in the third, Highmark administers a full risk-reduction program for the employer and the employer sets up a wellness committee with employee representatives from throughout the company.
Pifalo often goes to sales meetings with clients to explain the program and discuss the benefits of a prevention strategy. "My role has evolved to the point where I am spending much more time in the field, both for new account acquisition and for account retention," he says. "As a physician, I have the knowledge of chronic health conditions, of their underlying causes, and of the reality of their modifiability."
Having a physician leader at the table when talking about wellness is important, says Kendra Fuller, in charge of health care cost management at Cimarron Health Plan in New Mexico. After three years of running financially oriented standardized reports for its clients, Cimarron saw a dramatic increase in the last year in employers' interest in the types of clinical and preventive care information available, Fuller says.
The reports include information on everything from a population's common diseases and the doctors most frequently used to the most-prescribed medications, says Ann Wehr, MD, medical director for quality improvement at Cimarron. "We use the reports to help our customers understand what they can do to improve the health of their employees and potentially control the rise in their health care costs." At meetings that also include the insurer's marketing and account management staff, Wehr recommends specific programs that would be most appropriate for the company's employees. The reports are also used to identify areas where disease management could make an impact.
"From a physician's perspective, it's not a whole lot different from seeing patients," Wehr says. "You are basically counseling a population rather than counseling an individual."
Keeping the reports standardized reduces the time that Wehr must devote to this aspect of her job. And she enjoys being at the meetings because it allows her to answer questions on the spot, saving time later, she says. Fuller adds: "Employers want to hear from the medical director. They want to know that this is not just numbers on a page. They want to know that there has been a clinical evaluation and that the medical director is interested in what the employer is trying to accomplish."
Stats are important
Employers appreciate having a physician at the table, but those physicians have to know what they're talking about, says Watson Wyatt's Kelley. "Medical directors today need to be sophisticated about data analysis and the methodologies used either to find candidates for their disease management programs or, on the other end, to demonstrate the savings that were achieved. In the past, physicians knew very little about statistics, and they were proud of it. That's changed a lot, but I still run into medical directors at some health plans who don't have a clue about the use of statistics in population health."
Translating company-specific data as well as the overall medical literature on wellness and disease management is a top responsibility for health plan medical directors, they say. Medical directors have to be well versed in health promotion and be able to build a case for wellness programs, says Highmark's Pifalo. "Much literature was published in the 1990s and 2000s that shows that as risk for chronic disease in a population increases, so does the cost of claims. And the reverse is true: As high-risk people decrease their risk, their costs also decrease."
Medical directors have to be the repositories of science and effectiveness information, but they also have to be up front with employers about what can be accomplished — and what has yet to be proven, says Gold of Blue Cross and Blue Shield of Minnesota. "While wellness as a concept sounds super, evidence of its effect on outcomes and productivity still leaves a lot to be desired," he says.
Many employers are asking for programs to address obesity, for example, but very few programs have been proven to be effective, Gold says. "So you have disconnect," he says, between what the employer wants and what the health plan can demonstrate as a potential return on investment.
In addition, medical directors have to make sure their account teams don't promise more than the clinical team can deliver, Gold says. "If you have a company's benefits people talking to your account representatives, they can cook up all sorts of interventions that sound good, but they really need to bring the medical perspective to provide the evidence."
Even though companies are trying to save money with wellness and disease management programs, they are making an investment to put the programs in place, so the ROI has to be sound.
Wellness programming is "not an inexpensive proposition," says Pifalo of Highmark, which has had a health promotion division for about 18 years. "Historically, this was a value-added service. But when that's the case, you become limited by your budget. If all of the money comes from my budget, I can serve only a given number of accounts. So we are moving to a model whereby the employer will handle more of the financial responsibility than in the past."
Commitment makes wellness programs work
Cigna Healthcare in the last year has enlarged its commitment to working with employers. The company has established five regional medical director positions and one national position for working with specific clients, says Chuie Yuen, MD, medical director for national accounts. Pharmacists, health educators, information specialists, behavioral health experts, and other health care professionals are working with the physicians to tailor programs to those clients, Yuen says.
Having a focused clinical team that works with specific clients is a key success factor for wellness program, Yuen says. Clinical teams have to learn about the culture of the companies they are designing programs for, she says. Her team has even attended training workshops that companies put on for their employees to learn about the style in which the companies communicate with their employees and which goals they stress.
Different perspective
"My previous roles in operations as chief medical officer of the West Coast and chief medical officer of Cigna Behavioral Health give me the perspective to know that we have always looked at utilization management as a whole," says Yuen. "What's unique now is that as a multidisciplinary clinical team we partner with a client to review his utilization and find opportunities to improve the health of his employees.
"For example, we've looked at the demographics of a client and discovered, for instance, that he has a very young population that is Internet-savvy and that has a lot of babies being born. In this situation, perhaps we could educate mothers-to-be further. So, we developed a customized three-part Webcast series on pregnancy and wellness for this employer."
Another key is having the endorsement and the interest of the employer, Yuen says. The company referred to above encouraged employees to take a more active interest in their wellness.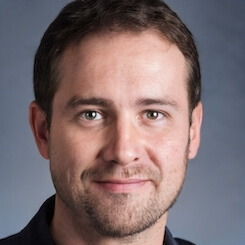 Paul Lendner ist ein praktizierender Experte im Bereich Gesundheit, Medizin und Fitness. Er schreibt bereits seit über 5 Jahren für das Managed Care Mag. Mit seinen Artikeln, die einen einzigartigen Expertenstatus nachweisen, liefert er unseren Lesern nicht nur Mehrwert, sondern auch Hilfestellung bei ihren Problemen.