Though the legislation isn't comprehensive and won't be a burden, some health plans will need to scramble to build specialist provider networks
For an estimated 113 million Americans, the $700 billion congressional bailout bill carried a sweetener in the form of a mental health parity bill that is designed to evenly balance the way health insurance covers medical and behavioral health benefits. Eighty-two million are covered by self-insured health plans and another 31 million are in plans that are subject to state regulation.
After more than a decade of debate, it will soon be up to employers and the managed care industry to erase the limits on inpatient days or outpatient provider visits that had commonly been used to control mental health benefit costs. They effectively have until next summer to restructure benefit designs and adopt a different set of cost-control tools.
"The bottom line cost to health plans is probably going to be small," says Frank McArdle, a health policy expert at Hewitt Associates, citing a Congressional Budget Office estimate of a 0.2 percent increase. "Our estimates are close to that, but there will have to be a lot of plan redesign work to comply with the new standards."
There are some important things that the law doesn't do. It doesn't apply to businesses with 50 or fewer workers, leaving the parity requirements to larger employers that were more likely to offer the benefit to begin with — and most likely to keep it. Even so, companies don't have to offer mental health or substance abuse benefits at all under the new law and they can still specify which conditions are covered when the law takes effect at the beginning of 2010.
Health plans that are affected may have to adjust the amount a member pays. If a visit to a specialist calls for a $35 copayment, the same might apply for a mental health visit.
According to the law, says Greenberg, parity on mental health benefits will mean out-of-pocket costs that are "no more restrictive than the predominant financial requirements applied to substantially all medical and surgical benefits." She assumes that means that the terms on mental health will need to be on par with the way medical specialists are currently covered in the plan, but that has to be clarified in the regulations.
"Plans might get creative here," she adds. "But I don't know. That's why the regulations [yet to be issued] have to give some direction."
In balancing the financial burden, plans are free to raise the cost of the medical benefit — no cuts are required. As with the medical benefit, any denial of service under a plan's medical necessity rule will have to be spelled out to members.
"One important thing here is that the law doesn't apply to the small employer market, where you're more likely to see explicit limitations today," says Kris Haltmeyer, managing director of policy analysis at the Blue Cross & Blue Shield Association. "But even in the large employer market, day or visit limits or other limitations are fairly common, so that even in those plans, you'll have to make modifications to ensure that benefits are offered at parity."
Some states may be prompted to put a new law on the book that spells out a mandate. Mental health advocates say that where they can, plans are likely to use whatever cost-control tools they have to rein in costs legitimately. That push includes putting together new networks of mental health providers and negotiating the most favorable contracts they can — a central feature of every MCO's business model.
Managing the costs
"Managed behavioral health companies are going to be looked at more heavily," says Haltmeyer. "Health plans are investing in the resources or contracting out. Because they are moving away from explicit limits, there will be more attention to managing the benefit."
Andrew Sperling, director of legislative affairs for the National Alliance on Mental Illness, says that the association expects plans "to aggressively use tools such as prospective and concurrent utilization reviews and prior authorization of high-cost services to avoid having costs spiral out of control." To understand where health plans will have to make their biggest changes, you have to break the country down state by state, he adds, and look to see what they require in terms of parity.
"If you're in a state with one of the stronger parity laws — Minnesota, Maryland, Rhode Island — you're not going very far in coming into compliance with this law," says Sperling. "In Florida, where there is no parity and you're imposing numerical limits on in-patients days and outpatient visits and you have a lot of people who come up against those limits, if you just take off the limits, your costs are going to go up substantially.
"We expect the carve-out industry to flourish under parity simply because there's a substantial part of the health plan market that doesn't have expertise in managing behavioral health benefits," he adds.
Being allowed considerable latitude in managing the benefit, insurers say, was a key to coming up with widespread support for the final compromise. It is a big reason why the industry doesn't expect to see large employers or the health plans that work for them simply abandon the benefit through the escape door built into the law.
A different world
Once managed care organizations move past the arbitrary inpatient and outpatient limits they currently have in place for mental health and substance use disorders, they're likely to find themselves confronted by a new set of practice guidelines and quality assurance measures that aren't always the same as in the world of medical benefits.
"It's not as black and white" as treating physical ailments, says Pamela Greenberg, president of the Association for Behavioral Health and Wellness, which includes behavioral health companies already providing coverage. Says Greenberg: "It's more individualized."
Further complicating the field is the way providers react to managed care. Some mental health providers simply don't want to contract with a managed care network, she says.
"Part of the resistance is having to comply with practice guidelines or quality measurement tools that managed behavioral health care organizations are using," says Greenberg. Those challenges may also spur some MCOs to contract it out.
Waiting for the regs
Advocates say plans won't drop it. In a lot of states, Sperling notes, they can't.
"It may mean they have to raise cost sharing for the medical benefits to lower cost sharing for the mental health benefits," says William Schiffbauer, a health care lawyer. "And for state-regulated insurance coverage, there may be a rush of mandates in states that don't have them. Or they could reevaluate their existing mandates. This federal parity law will stimulate some new activity at the state level. That's their prerogative. Mental health providers have had easy access to state lawmakers and influence."
Affordability was a key feature for gaining the support of groups like America's Health Insurance Plans. To get there, negotiators who sat down together scrapped a controversial provision that would have required plans to cover a smorgasbord of mental health conditions outlined in the Diagnostic and Statistical Manual for Mental Disorders, published by the American Psychiatric Association.
By reducing the overall financial impact, says one prominent managed care consultant, lawmakers gutted any chance of a sweeping new mandate.
"The estimates on what this will cost are two tenths of one percent," says Bob Laszewski, the consultant. "How much change are you going to get out of it? Zippo. That's as low as I've ever seen. That tells you right there that there isn't going to be monumental change."
---
Our most popular topics on Managedcaremag.com
---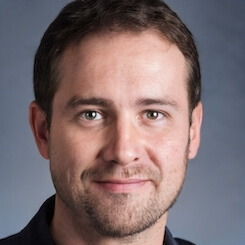 Paul Lendner ist ein praktizierender Experte im Bereich Gesundheit, Medizin und Fitness. Er schreibt bereits seit über 5 Jahren für das Managed Care Mag. Mit seinen Artikeln, die einen einzigartigen Expertenstatus nachweisen, liefert er unseren Lesern nicht nur Mehrwert, sondern auch Hilfestellung bei ihren Problemen.