The crisis some employers feared that the Mental Health Parity Act would bring about hasn't happened. But neither has an avalanche of care.
Substance … or symbolism? In the year since the federal Mental Health Parity Act took effect, has there been any effect on patient care or on those who pay the bills? The debate leading up to passage was punctuated by predictions of earth-shaking consequences from both supporters and opponents. Patient-advocacy groups claimed that the legislation would usher in an era of equal rights for those suffering from mental illnesses. Critics — business groups, mostly — called the bill another budget-busting government mandate.
Who was right?
Neither. As is often the case with the overheated rhetoric that now passes for legislative debate, reality was left somewhere behind in the dust.
As initially conceived, the bill would have required employers to provide the same level of coverage for treatment of mental and physical illnesses. But sponsors backed off as employers warned of ballooning costs. By the time the legislation was amended, picked over and ground up by lobbyists and politicians, it had lost much of its wallop. When finally passed in 1996, the law fell far short of requiring full parity. One Capitol Hill wag referred to it as the Mental Health "Parody" Act.
What act does, doesn't do
The act prohibits employers from setting lower dollar limits for mental health coverage than for physical illnesses. No longer, for example, could companies set a $1 million lifetime cap for physical health care benefits while limiting lifetime treatments for behavioral disorders to $50,000.
Elimination of lifetime caps is significant, says Alfonso Guida Jr., vice president of government affairs at the National Mental Health Association, an Alexandria, Va.-based patient-advocacy organization. "Take, for instance, someone with severe manic depression who is a high user of inpatient services. Assuming that a psychiatric facility charges $750 per day, that patient likely would have run through a $50,000 lifetime mental health benefit within one or two years of initial diagnosis. But now that dollar limits are prohibited, such patients can hold on to their private mental health insurance for longer periods."
But, adds Guida, "The real story is what the law didn't do. It was so compromised, it left in place discriminatory limits against mental health care."
The law does not:
require employers to offer behavioral coverage;
prohibit employers from imposing arbitrary limits on outpatient visits and inpatient days;
forbid higher copayments and deductibles than for physical care; or
prohibit dollar limits on substance-abuse treatments.
The act also exempts companies with 50 or fewer employees — about 80 million workers in total, according to the National Advisory Mental Health Council of the National Institute of Mental Health. It also allows employers who can show that compliance caused health care costs to increase by at least 1 percent to opt out. Congress gave the law little time to prove itself; it expires in September 2001.
"If you think about it, this is a far cry from what we thought parity was going to look like," notes Monica E. Oss, president of Open Minds, a behavioral health research and consulting firm in Gettysburg, Pa. "Because of the many loopholes in how the act was structured, many employers still provide quite inequitable mental health benefits."
Despite their disappointment, mental health care advocates stress that the law is a step in the right direction. "Generally speaking, it begins to raise the profile of behavioral health care and increase public awareness of mental illness," says Pamela Greenberg, executive director of the American Managed Behavioral Healthcare Association in Washington.
There is some sentiment that parity may lead HMOs to develop programs to help keep mental health care costs down for purchasers. Such programs could encourage primary care physicians to broaden their understanding of common mental illnesses, such as depression, rather than refer cases.
In California, for instance, PacifiCare Behavioral Health, a wholly owned subsidiary of PacifiCare Health Systems, recently began making mental health professionals accessible by phone to primary care physicians for consultation. The process gives gatekeepers a tool for managing mental illness, while treating such patients in a less costly setting.
What happened to costs?
How reliable was the business community's claim that its health insurance premiums would soar under parity? Because of the newness of the law, there are no federal data yet on the effect on employers' costs. But some government studies have examined states' parity experiences.
A report presented to Congress last summer concluded that implementing parity under managed care increases total health care costs by less than 1 percent. Prepared by the National Institute of Mental Health, the report relied partially on data from Maryland, where a state parity law resulted in premium increases of less than 1 percent after the first year. By the third year, premiums in Maryland actually decreased slightly.
"For those individuals and their families who are struggling with mental illness, the results of this study are good news," said Sen. Paul Wellstone of Minnesota, a co-author of the federal law. But Wellstone added that he was troubled by anecdotes in the report revealing problems with access to, and the quality of, mental health care. In some cases, the report found, reduced access led to decreased work performance, increased absenteeism and greater use of other medical services.
A Department of Health and Human Services study also found that state parity laws have had a small effect on premiums. But the authors noted that most state parity laws are limited in scope or application. For instance, some apply only to state government workers, or are limited to serious illness.
Carveouts' role
Benefit consultants report that the law has raised health costs for few, if any, employers. One reason, says Michael J. Jeffrey, a principal at William M. Mercer Inc. in Baltimore, is that most companies are already controlling health care expenditures through managed care. Managed care's ability to hold down costs has made parity more acceptable to employers and, notes Jeffrey, "has tended to make the whole parity debate somewhat less meaningful."
For almost two thirds of the 170 million Americans enrolled in managed care plans, mental health and substance abuse benefits are carved out to managed behavioral health care companies.
"Behavioral health carveouts weren't much affected by the law because they generally don't use dollar limits to cap benefits," asserts Eileen Settineri, a New York-based consultant with Watson Wyatt Worldwide. Even before the act took effect, many of these plans had removed annual and lifetime dollar ceilings on mental health benefits, she notes. "Large managed care plans define mental health benefits by capping outpatient visits and inpatient days and by setting copayments."
While many plans spell out the number of covered inpatient days or outpatient visits, what really matters is how many days the carveout plans consider to be medically necessary. "We prefer to focus on what's medically necessary and appropriate, rather than arbitrary caps," says Alan Savitz, M.D., president and CEO of PacifiCare Behavioral Health, a carveout serving 300 western employers.
Typically, a patient visits a therapist and then after eight sessions, a determination of medical necessity would be made, notes Savitz. "Very few of our patients bump into day or visit limits because we manage their cases."
Carveout plans de-emphasize hospitalization for mental illnesses. "Our goal is keeping people ambulatory and following the patient with assertive case management," says Savitz. "That's the best care. Except for a few very ill patients who need hospitalization, inpatient care tends to lead to more hospitalization. It's easy to become dependent on that, and then the patient's illness becomes worse."
Managed behavioral health care companies will sometimes overlook day or visit limits if they deem a case medically appropriate. For example, rather than hospitalize persistently ill patients, PacifiCare might extend their outpatient visits beyond the 20 per year allowed by their plans, explains Savitz.
The loophole that wasn't
Another indication that the act hasn't dented employers' pocketbooks: Just a handful of companies have used the 1-percent trigger to exempt themselves from the law.
At the time the law was enacted, government officials estimated that as many as 30,000 employers covering about 11 million workers and their dependents might claim the exemption. In fact, only four benefit-purchasing organizations representing groups of employers have invoked exemption, according to U.S. Labor Department statistics. Notes Greenberg of the American Managed Behavioral Healthcare Association, "If compliance were so costly, more employers would seek exemptions."
Guida of the National Mental Health Association agrees, but offers other possibilities for the remarkably low number of escapees. "Companies might not monitor mental health claims, so they don't know the impact of the law, or perhaps they're simply unaware that they can claim exemption."
The Labor Department has a slightly different take. "It was initially thought that the opt-out would be a very large loophole, but the act gives employers much flexibility in plan design that enables them to control costs in other ways," says a department spokesman.
According to benefits consultants, employers have responded to the act in a variety of ways, depending on size, employees' demographic makeup and mental health claims experience.
Many companies, particularly those offering indemnity insurance plans, simply translated dollar caps into limits on outpatient visits and inpatient days. Others set higher copayments or instituted limits on visits to out-of-network providers. A few employers, primarily those using behavioral health carveouts, removed their dollar limits altogether without replacing them with visit or day thresholds.
One highly publicized complaint involves Group Health Inc., which provides coverage to New York City municipal workers. The HMO replaced its $900 annual and $1,800 lifetime outpatient mental health caps with 30- and 60-visit limits annually and for life, respectively. Although this was legal, Guida calls it "a serious disservice to policemen, firefighters and others with high-stress jobs who may well need greater levels of care for serious mental illnesses." Fourteen New York congressmen fired off an angry letter to GHI, charging that its new policy was a "horror story" which "clearly violates the spirit of the law."
What now?
Given its imperfections, how long will the law survive in its present form? Armed with such stories as the GHI incident, as well as evidence that mental health benefits don't necessarily break the bank, behavioral health care advocates are prepared to seek more extensive parity legislation in the new Congress. Business groups, however, remain worried that further mandates will be costly. With the recent failure of patient protection legislation, it remains unclear whether the political will exists to fight another battle over mental health.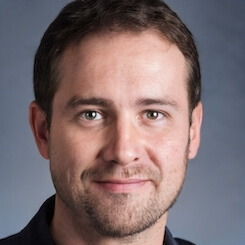 Paul Lendner ist ein praktizierender Experte im Bereich Gesundheit, Medizin und Fitness. Er schreibt bereits seit über 5 Jahren für das Managed Care Mag. Mit seinen Artikeln, die einen einzigartigen Expertenstatus nachweisen, liefert er unseren Lesern nicht nur Mehrwert, sondern auch Hilfestellung bei ihren Problemen.