Charges by lawmakers that insurers don't spend enough on medical services lead to provisions in health reform bills in the Senate and House
MANAGED CARE

January

2010

. ©MediMedia USA
Charges by lawmakers that insurers don't spend enough on medical services lead to provisions in health reform bills in the Senate and House
John Carroll
As legislators in Washington struggled to come up with a passable health reform bill in recent months, one prominent senator spearheaded the inclusion of a provision in the Senate's version of reform that promises to claim a rough measure of control over health plans' spending and income.
Sen. Jay Rockefeller, Democrat from West Virginia, (along with Al Franken, Democrat from Minnesota) included a provision in the bill that requires health insurance companies to put 85 percent of premiums (85 percent in the large group market, 80 percent in the small and individual group markets) toward health services, not administrative costs or profits.
Legislators in the House were also busy, and there's only a small variation in its version of health reform. Representatives set the medical loss ratio for everyone at 85 percent.
This is an issue Rockefeller especially has championed for some time. The medical loss ratio (MLR), wrote Rockefeller in a Nov. 2 letter to Cigna, is a "very basic measure" for consumers to calculate value for money — the same way a car buyer might evaluate gas mileage. If the MLR is 75 percent, then the health plan is spending 25 cents of every dollar on something that is not a direct benefit to the consumer — including profit, advertising, and salaries, three hot topics for the industry's fiercest critics.
In a roundhouse blow aimed at an industry that has riled many Democrats this year, the senator declared that the MLRs that most big insurance companies report to state regulators are a part of an elaborate sham.
Although publicly-traded insurers tout profits and relatively low MLRs to Wall Street, he says, consumers and regulators are getting the runaround by industry lobbyists who make inflated MLR claims.
Rockefeller's ploy also has highlighted the methods used to calculate and classify what insurers pay for. Although most insurers are reluctant to discuss MLRs with the news media, industry consultants are unapologetic, quickly noting that a big slice of an insurer's non-MLR expenses could easily qualify as a necessary expense aimed at improving patient care. MCO margins are modest compared to most industries anyway, they add.
Joe Paduda, a principal in the consulting firm Health Strategy Associates, puts it this way: "The problem of excess profitability doesn't exist, and you can game it so there are no excess profits."
Rockefeller's interest in the MLR was whetted last summer when he asked Cigna and 14 other insurers to provide details on their MLRs, breaking them down by business segment. The senator was particularly interested in the MLR for small businesses and for individuals, where the industry critics believe insurers are most likely to scrimp on care. All he got back from the MCOs, Rockefeller says, was a stiff-arm.
Cigna, he claimed, was one of the worst, offering what the senator termed an inaccurate look at its small-group and individual business and listing $5 billion in an unspecified "other business" group.
Looking at the numbers
As a result, he says, staffers started to dissect the numbers plans provided to the National Association of Insurance Commissioners. This, he said, revealed a smaller MLR for the individual and small-group segment (typically businesses with 50 or fewer workers) than for big employers.
But when it came time to discuss the numbers with Wall Street analysts, who like to see a low MLR, the industry changed tack, Rockefeller claimed, offering up a detailed analysis that suggests their MLRs were significantly lower than they would like consumers to know. While America's Health Insurance Plans claimed an industry average MLR of 87 percent, big companies reported lower ratios. Cigna came in at 84.8 percent for all of its business.
Just a few percentage points, says Rockefeller, could spell an enormous shift in profitability.
Response
Asked for a response, Cigna replied to MANAGED CARE with a statement:
"In fact, today our small-group membership accounts for only one-half percent of our employer membership, with an even smaller percentage in many states and a total absence of small-group members in approximately half of the states…. Because of our very limited small-group business, we have not separately reported the small-group data in our statutory financial statements filed with state regulators. The Connecticut Department of Insurance, the primary regulator of Connecticut General Life Insurance Co. where the bulk of our business is written, believes that we made no material misstatement in reporting our data…."
Pushed by the Senate Committee on Commerce, Science, and Transportation, which Rockefeller chairs, Aetna reported to the National Association of Insurance Commissioners in early December that it had spent $4.9 billion less than it had claimed for patient care on its small business segment, lowering its MLR for its small-group business to 79 percent from 82 percent. An Aetna spokesman told reporters that it had alerted its staff to the mistake, which wouldn't be repeated.
Until or unless Rockefeller's provision becomes law, the states determine how to enforce a patchwork of laws on MLRs. Rockefeller's staff found 32 states with an MLR provision on the books. In Pennsylvania, the threshold is 50 percent. In New Jersey, it's 80 percent. Five states have provisions for the small-group market ranging from 60 to 82 percent. The California Legislature recently approved an MLR measure, but the governor vetoed it.
The New York insurance department is one of the most aggressive when it comes to enforcing the MLR. In early 2008, it forced Oxford Health Insurance — a subsidiary of UnitedHealth Group — to pay back $50 million in premiums to small-business customers after investigators determined that the insurer hadn't met New York's 75 percent minimum.
The way the New York law is written, state regulators look at the MLR after the year is over. But the agency has been pushing to take a preliminary look at the numbers for the coming year. "If huge rate hikes go through, people drop out and they are left out in the cold. It is a pretty serious structural flaw," says John Powell, New York's assistant deputy superintendent for health.
For several consultants, though, the debate over the MLR misses some of the biggest cost trends in health insurance.
"The whole MLR concept is kind of dated," says John Schneider, PhD, general manager of U.S. health economics at Oxford Outcomes. "Health plans these days offer a lot of services that are neither administrative in the traditional sense, nor dollars going to doctors or hospitals."
Disease management programs, helping physician practices streamline their claims processes, and others initiatives "reside right in between. You can call some things administrative, but it is going to affect patient care as well."
Paduda says that "When you seek to require an MLR at a certain level, you have to be extremely careful and extremely precise about what can go in or not." Many self-insured companies actually cap their exposure with catastrophic care insurance taking over when a worker's health care costs skyrocket. And how would an MLR mandate work for excess-loss carriers?
Insurers "are doing OK, but they are not piling on 30 percent margins," says Schneider. "That's a problem with the MLR. People look at the MLR as a profit margin. If there is 15 percent administrative cost, that's 15 percent going into their pockets. But a lot of what a health plan does is simply paying claims and doing provider network management and all this stuff."
Contributing Editor John Carroll can be reached at [email protected]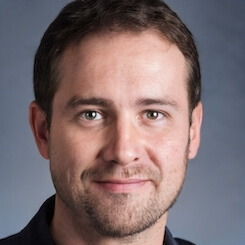 Paul Lendner ist ein praktizierender Experte im Bereich Gesundheit, Medizin und Fitness. Er schreibt bereits seit über 5 Jahren für das Managed Care Mag. Mit seinen Artikeln, die einen einzigartigen Expertenstatus nachweisen, liefert er unseren Lesern nicht nur Mehrwert, sondern auch Hilfestellung bei ihren Problemen.