Their argument in California is that insurers should spend a minimum of 85 percent of their revenue on services
The California Medical Association (CMA) says it has found more than $1 billion that can be spent on health care in the state. And it's all in the hands of a short list of the state's for-profit health plans.
The physician group has been championing a bill that would require health plans to spend a minimum of 85 percent of their revenue on claims. The other 15 percent may be used for administrative costs and profits, says the CMA as it wages a new battle in the long-running tug of war between providers and private payers.
From the physicians' perspective, restricting profits and administrative costs to 15 percent of revenue would help to put a brake on the steady erosion of benefits and rise in premiums.
Armed with a new Rand report on MLR rates, the state's managed care association is fighting back. Those much maligned administrative costs, they say, also cover important customer services aimed at improving care. Trying to engineer a simple formula restricting profitability and overhead completely ignores the medical cost inflation that is chiefly to blame for those rising premiums and declining benefits.
The California legislature had until the end of August to resolve the argument, just past MANAGED CARE's deadline. But advocates say that regardless of California's decision, this argument has a long way to run — from California to Maine. The number crunching in California this summer is a lesson in managed care economics that has already fed a growing debate over private Medicare plans' efficiency.
"As health care costs rise, there's increasing concern that we are not spending health care dollars wisely," says CMA spokesman Ned Wigglesworth. "That concern is exacerbated by the administrative costs and profit that we see in the insurance industry."
Pressure on costs
At the top of CMA's list is Great-West Healthcare of California, with the lowest MLR of all, 69.4 percent. "Great-West has declined every year since 2003, when they reported an 86 percent MLR," says the CMA report.
Blue Cross of California, now Anthem Blue Cross, had an MLR of 79 percent. If the 11 plans with an MLR under 85 percent had met that higher threshold, adds the CMA, California would have had an extra $1.1 billion spent on health care. Blue Cross alone accounted for $700 million of the difference. More than half of the state's health plans are required to cap administrative expenses at 15 percent, but this figure does not include profit.
Only one for-profit made the CMA's list of 10 top-performing plans: Cigna Healthcare of California spent 94.3 percent of its revenue on care and lost 0.5 percent while spending 6.1 percent on administration. Others at the top: L.A. Care Health Plan (97.1 percent), Inland Empire Health Plan (93.1 percent), and Kaiser Foundation Health Plan (90.6 percent).
New research from Rand, though, shows that medical loss already accounts for an average of 89 percent of all HMO revenue in the state, and that the average remained steady from 2002 to 2006. Medical cost inflation, meanwhile, continues.
"These restrictions on administrative expense do nothing to address inflation," says Chris Ohman, president and CEO of the California Association of Health Plans.
Medical costs are behind premium increases, the Rand economist and study author Neeraj Sood explains. The lion's share of premium increases in California — fully 85 percent — has been forced by rising medical costs. Nationally, Sood puts it at 90 percent.
"A lot of people believe that there is some waste and that if there is waste it should be cut down," says Sood. "But I don't know if MLR regulation is going to do it. If you clamp down, that might increase the growth of medical care costs." Utilization review, he offered, where plans hunt for inefficiencies that can be cut out, might be affected by a forced reduction in administrative costs.
Much lower MLRs
"It is true that for-profit plans have much lower MLRs than not-for-profits," agrees Sood, citing an average MLR of 82 percent for for-profits compared to 90 percent for the not-for-profits. "That is a fact, and people should look at that carefully. You need to see what for-profit plans are delivering. Are they spending more on customer service? Maybe it makes sense to have lower MLRs for for-profits. If you think there is a lot of waste, it may mean there should be more oversight."
But don't think this is an issue that can be addressed by simply whacking out profits. "If you don't give insurers profits," says Sood, "they're going to leave the state."
Management of the MLR by insurers is a litmus test for investors. Ironically, the CMA's full-court legislative press came at a time that managed care companies nationally are getting criticized by investors for spending more on care as a percentage of total revenue. Bloomberg noted at the end of July that Wall Street frowned on the news that the MLR at UnitedHealth, WellPoint, and Coventry Health Care increased in the second quarter. Aetna, meanwhile, received kudos for maintaining the MLR at 80.5 percent, unchanged from the same period the year before.
In a letter to lawmakers, Michael Paiva, director of government relations for Anthem in California, noted that the plans' administrative expenses include fixed costs, which are higher in small group and individual coverage. The new bill would put pressure on plans right where lawmakers want to see more products on offer. A legislative fix like this would also favor HMOs over PPOs, he noted, because their capitation deals with providers shift some of those administrative costs to doctors.
If lawmakers want to proceed, he added, they should shove back implementation to 2012 to give insurers a chance to reengineer their plans; exclude taxes, fees and assessments they can't control; exclude the costs for self-insured employer plans, and ban balance billing by hospitals.
With the legislature winding down to its scheduled close, health plans have another eye trained on a scaled-down health care bill from Gov. Arnold Schwarzenegger. His big plan to gain greater coverage for the uninsured went down to defeat, but a narrower bill quickly surfaced. One of the bill's targets: Limiting profits on health insurance sold to individuals.
---
Our most popular topics on Managedcaremag.com
---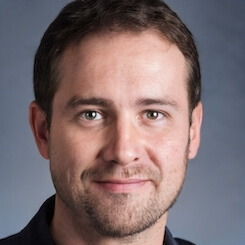 Paul Lendner ist ein praktizierender Experte im Bereich Gesundheit, Medizin und Fitness. Er schreibt bereits seit über 5 Jahren für das Managed Care Mag. Mit seinen Artikeln, die einen einzigartigen Expertenstatus nachweisen, liefert er unseren Lesern nicht nur Mehrwert, sondern auch Hilfestellung bei ihren Problemen.