Payers must manage the care of all members, regardless of how sick or well, to control escalating treatment expenditures
Hard hit by the recession, employers of all sizes are reassessing the value they are getting from their health plans. Their conclusion? It is not enough. Employers want more — greater value, better information, and more help managing employee medical costs and utilization. Employers increasingly recognize that it is better to manage the health of their workforce than to manage the cost of illness, and they want their health plans to contribute.
Insurers, then, need to play a larger role in managing member care and costs if they want to survive. There is only so much they can do on the back end of a claim or through network discounts. To add value and meet employers' needs, insurers are transforming their business models to give themselves greater influence, up front, on their members' health. One way is to focus on prevention through health and wellness programs.
Employers want payers to play a more active role in promoting the health of their employees and effectively managing disease, especially as obesity — the forerunner of pricey chronic conditions like diabetes and heart failure — approaches epidemic proportions and occurs earlier and earlier in life. Chronic disease has a real effect on employers' bottom lines, affecting productivity through lost time and disability. Wellness and preventive care coupled with incentives are now being considered or offered by many large employers, representing a huge growth potential for payers who want to take advantage of the market.
Medical management is evolving beyond traditional utilization metrics and beyond case and disease management. It now encompasses the broader capabilities of health management, which is designed to capture and attend to the needs of all members regardless of where they fall on the continuum of care, from the worried well to those who require end-of-life support.
Incorporating health management into the payer business model is crucial, but health care plans must be strategic about how they set up such programs. This is not a case of "one product fits all." Insurers that invest heavily in health management programs that do not control employers' medical expenses will find themselves at a competitive disadvantage.
Health management
Potential dividends for payers that offer health management programs include the early identification of patient risk factors for chronic disease, early intervention, better patient outcomes, market differentiation, and cost control.
The ability to identify high-risk patients is valuable. Insurers have access to a wealth of information — claims, personal health records, health risk assessments — that could provide great insight into members' health status. In fact, some would argue that the information insurers have about their members is more comprehensive than the information that physicians have about their patients. But that information is not being used to its fullest potential.
If payers aggregate the patient clinical data siloed in their many and sometimes incompatible information technology (IT) systems and analyze it to identify trends and best practices, that information can be extremely valuable not only to clinicians, but also to health managers. If they do a better job of utilizing the information they already have and rethink their role in health management, payers can become active — rather than reactive — in managing care and costs. For example, once patients are suffering from diabetes, payers must field many claims from multiple physicians — from podiatrists to dentists — serving the same patient. Reactively managing these health care costs is much less cost-effective than proactively reaching out to patients whose body mass indexes indicate the danger of developing diabetes.
But shouldn't physicians have access to this comprehensive patient information? Why are payers being thrust into the role of health care manager? Constrained by high overhead expenses, limited staff, and outdated IT systems, physicians are frequently unable to collect and store data, and they may be reluctant to share clinical information on their patients with insurance companies. Payers can play a potentially valuable role as physician extenders by providing doctors with more complete patient histories that can be discerned in claims. While this is not happening yet and although payers cannot give physicians direct access to their claims, the comprehensive picture that payers can paint of individual patients' health histories (through details on hospital visits, prescriptions filled, etc.) can be of great help to primary care physicians.
Do it yourself — or not
Many payers have long outsourced their medical management programs, which has proven lucrative to vendors. But just as employers are demanding more value from their health insurers, so are insurers demanding that their health management vendors demonstrably control members' medical expenses. Because there is no solid methodology for quantifying the savings realized by preventing illnesses and complications, payers that contract with health management companies sometimes question the return on their investment, leading them to explore the feasibility of administering those programs themselves.
The decision to operate one's own health management programs, outsource them, or do a combination of both — as is common with most insurers — is an individual one that must take into account the cost-effectiveness of each approach and a payer's internal resources, especially its number of administrative and clinical support staff. The decision will be heavily influenced by how well health management organizations can differentiate their service offerings and demonstrate their ability to control costs.
Whether payers outsource or administer their own health management programs, they must be as cost-effective as possible. If administering their own programs, payers must use thoughtful and extensive planning. A payer must streamline processes and resources to reach aggressive cost-cutting goals.
Most payers employ an impressive cadre of customer service representatives who tend to members' administrative questions, and they retain clinical staff to support their members' health care needs. But if these employees are not used effectively or do not work together, a payer's member services offerings can be undermined.
Rethinking how their staff interacts with members can help payers lower the cost of their health management services and maximize patient outreach. This could include eliminating positions that do not add value to health management programs, redeploying existing resources, redefining staffing ratios, giving tasks to appropriate staff, and developing and deploying an effective recruiting strategy.
Payers can enhance the value that both administrative and clinical employees bring to a company if they ensure that they work together to offer comprehensive health management. For example, administrative staff can reach out to new members by calling them, welcoming them to the plan, and asking if they have any questions about their benefits.
But if payers call members to discuss their specific clinical care needs, patients are often — and understandably — reluctant to do so. For example, after a payer pieces together a member's claims and identifies a high risk of diabetes, a customer service representative may call that member to discuss preventive care. Members often will not take the call out of fear of being dropped by their insurers.
A better approach to customized health management would be to ask a nurse to call a member both before and after an office visit. Beforehand, the nurse can start building rapport with members, reminding them of the visit and asking them if they have transportation. After members' visits, the same nurse can follow up with individual patients with a courtesy call, making sure they understand their treatment plans.
The call may go something like this: "I understand you just saw Dr. Smith. I am calling to ask if you understand your diagnosis. Have you filled your prescriptions? Have you made an appointment with the specialist to whom you were referred?" At this point, members will most likely be more receptive to the nurses' self-care suggestions.
Several payers are already doing this. They are especially having success with calling patients after hospital visits to prevent re-admissions. During such calls, nurses help patients reconcile their before-hospital versus after-hospital medications. Often, patients' prescriptions will change during a hospital visit, and those changes will not be explained to them, leading to confusion and possible complications.
This in effect transforms payers' clinical employees role to back-office physician support. When payers give patients' primary care physicians the results of specialist visits, the names of prescriptions filled, and hospital discharge instructions, they help physicians maximize the effectiveness of patient visits. This puts payers in a position to significantly cut the risk of disease escalation and hospital readmission while also improving physician relations.
Although in-house health management programs can be expensive, it is not difficult to determine what resources are needed to conduct them. A simple review can determine a company's staffing and budgeting needs.
For example, if an insurer decides that it wants to review its members' hospital admissions, it must determine how many admits per 1,000 members it is averaging. That will tell the insurer how many reviews it must conduct. Then it must determine what resources it needs to do the reviews effectively. The insurer must ask itself: What is the ease of use and efficiency of my current programs? Do I need to add staff or IT resources?
Granted, hiring additional staff and investing in new IT systems can be pricey, but insurers will ultimately pay more on the back end if they do not control their members' illnesses.
Rapidly evolving health care market trends and health care reform are causing insurers to rethink their roles, shifting from being reactive gatekeepers to being proactive and actively engaged with providers and members in health management. Whether a health plan operates its own health management program or outsources it, an effective program is becoming essential to the success of insurers' existing business models.
Jackie Mazoway, RN, is a manager in PricewaterhouseCoopers's health industries advisory practice.
WellPoint's successful health management pilot program
Some insurers have already illustrated the effectiveness of innovative health management programs. In 2007 in Dayton, Ohio, WellPoint, the largest health benefits company in the United States, conducted a successful pilot program with 10,000 members.
Working with a health IT vendor, WellPoint conducted a community-based effort in collaboration with Kettering Medical Center. They sought to integrate administrative data from WellPoint systems and clinical data from Kettering with data from other clinical sources in the community to improve quality of care and to control expenses.
For the program, WellPoint used a health IT tool known as an individual health record (IHR), which allows electronic health records and personal health records (PHRs) to communicate. Patients see and contribute to their records as PHRs, while doctors use them as EHRs. The IHR also supports electronic prescribing and enables exchange of data within a region. In addition, a real-time rules engine generates evidence-based medicine alerts, benefit optimization recommendations, and pay-for-performance metrics.
WellPoint and Kettering developed a process to ensure that the data were meaningful, accurate, and useful, capturing information from multiple clinical and non-clinical sources. For example, data for one mammogram can be found in many different sources. It is recorded in the scheduling system and in the EHR, as well as in the radiology system that performed the study and as a claim that was paid by the insurance system.
The IHR system receives or pulls data from each step along the way and rationalizes it into a single representation of what happened, and it does this in real time. This allows knowledge to be obtained as to exactly where patients are in the management of their disease or prevention. If a patient schedules an appointment but misses it, a reminder can be sent. If a physician orders a mammogram, but the patient does not schedule an appointment or does not show up for an appointment, the physician and the patient are alerted. This allows comprehensive management of the care process in greater detail than is possible in traditional paper-based care settings.
The pilot program also incorporated patient-generated notes, patient-oriented wellness programs, and prevention reminders. For example, a patient with diabetes would receive an electronic note in the system reminding him or her when it was time to get a lab test for blood sugar levels. Both the patient and the doctor would have access to the same full medical information and physician treatment plans.
According to a study conducted by HealthCore, WellPoint's outcomes research subsidiary, members using the system during a one-year period reduced health care costs in their medical benefits by 7.4 percent more than non-users. Users were also 10 to 38 percent more likely to receive key disease screenings than non-users.
WellPoint demonstrated that claims and clinical data can be combined to create an integrated clinical record that supports efficient delivery of care. With the program's initial deployment, WellPoint and the physicians in the community collaborated to define the clinical rules, and the vendor managed the process.
WellPoint will continue to collaborate with local physicians to manage the clinical rules, while also taking primary responsibility for benefit rules.
Some would argue that the information insurers have about their members is more comprehensive than the information that physicians have about their patients.
Insurers will ultimately pay more on the back end if they do not control their members' illnesses.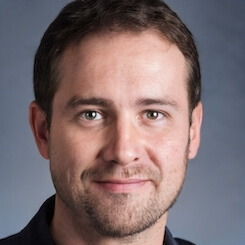 Paul Lendner ist ein praktizierender Experte im Bereich Gesundheit, Medizin und Fitness. Er schreibt bereits seit über 5 Jahren für das Managed Care Mag. Mit seinen Artikeln, die einen einzigartigen Expertenstatus nachweisen, liefert er unseren Lesern nicht nur Mehrwert, sondern auch Hilfestellung bei ihren Problemen.