QUESTIONS RAISED BY THE OREGON VOTE
Salem, Ore., ophthalmologist Gordon Miller wants to ban capitated payments to physicians. His ballot measure apparently didn't light up the skies, but some wonder if a brushfire could yet spread.
See also an accompanying story in November 1996, Is Paying Physicians By Capitation Wrong?
UPDATE: The vote totals on Oregon's Measure 35
In favor

236,152 (23.7%)

Opposed

761,440 (77.3%)
Ballot Measure 35 appeared headed for defeat in Oregon as Election Day 1996 neared, but the sighs of relief in the managed care community were incomplete. To many, the mere fact that Salem ophthalmologist Gordon Miller's anti-capitation initiative could attract the required 65,000 signatures to appear on the ballot–and earn national and international media renown in the fall campaign–was cause for unease.
By providing that physicians could be paid in only five ways and not listing capitation among them, Measure 35 would effectively have banned the prepayment of doctors on a per-patient, per-month basis, causing license forfeiture by doctors who were paid that way. To say that that would have had jarring implications for health care in one of the nation's most advanced managed care states is an understatement the size of Mt. Hood.
Many observers have argued that capitated payment of physicians creates "perverse incentives"–a problem it shares with traditional fee-for-service payment. But Miller goes further.
"With capitation we are undoing 2,500 years of Hippocratic oath-based medicine," he says, "and replacing it with a veterinary ethic in which we say we'll do for you whatever your master or owner wants– read HMO, employer and government. The patient is no longer the important thing; it's what the master or owner wants. That's why I say this is so wrong."
Miller says he spent about $65,000 –a dollar a signature–to get his measure on the ballot. And he hired professional political consultant Thomas Mann to run the Measure 35 campaign for him. But despite a fairly narrow 1994 loss as the Republican nominee for a seat in the state legislature (If elected, said Miller, he'd allow lobbyists to meet with him only in the presence of opposing lobbyists) the self-described "loner" hasn't gone all out to broaden his initiative's appeal to its sizable potential base of support: citizens who for one reason or another are unhappy with managed care.
As the Portland newspaper Willamette Week wrote recently, "Miller has mastered the difficult art of eye surgery, but he is finding that the art of politics requires an even more delicate touch."
An eccentric state
Oregon, of course, has long had a reputation for being politically quirky. It embraced Dewey, Nixon and Dukakis while the country was choosing Truman, Kennedy and Bush, and its primary voters picked Nelson Rockefeller when his divorce had doomed him elsewhere, and Eugene McCarthy when other states were smitten with Robert Kennedy. After Pacific neighbors California and Washington–themselves often innovators–failed to approve ballot measures that would give doctors permission to prescribe lethal medications to dying patients, Oregon narrowly passed such a measure in November 1994. And the Oregon Health Plan, an expansion of Medicaid with a rank-ordered list of approved services, represents a bold attempt to substitute rational rationing of health care by procedure for de facto rationing by socioeconomic class.
However special Oregon may be, though, managed care executives elsewhere could be forgiven for wondering: If this much noise can be made by a medical maverick in a state that has already made its peace with managed care, what fresh hell might be unleashed by a canny coalition-builder in a state where HMOs still raise eyebrows?
True enough, Miller's Oregon measure served as an effective unifier–for the opposition. Battling the measure to the tune of $1 million–mostly for radio and TV ads–was the state's medical establishment, a coalition of insurers, providers and employers called Oregonians for Quality Health Care. No groundswell of support apparently materialized among doctors disgruntled with HMOs and capitation. And voters were genuinely confused by the issue.
A managed care bastion
Even managed care's strongest boosters say capitation isn't the only arrow in their quiver (just as Miller was careful to say it was capitation, not managed care itself, that he opposed). But HMOs obviously don't want to lose the right to capitate physicians. That's why they may put a more positive spin on what happened in Oregon: In a state where voters have had ample chance to see managed care's warts, they still rejected this purported remedy as too extreme.
Indeed, about half of Oregon's citizens are already in managed care of various kinds, and that proportion rises to about 70 percent in the dominant metropolis of Portland. But 21 other states also offer voters the initiative and referendum process, and then there are the 50 state legislatures. Most of them have recently considered some kind of legislation aimed at managed care–with minimum maternity hospital stays, anti-gag rule provisions and "any willing provider" laws prominent among them. If capitation comes to be perceived broadly as "paying doctors not to provide care," there is enormous potential for mischief.
Partly because Oregon voters faced a welter of other ballot measures competing for their attention, the final vote tally (see above right) may not do justice to the issue's potential as an emotional symbol of consumer anxiety. Half of the state's voters reportedly remained undecided about the measure until nearly Election Day. Some radio talk shows had callers three to one in favor of it. As one Oregon physician familiar with the politics of health care explained a few months ago, public half-understanding of capitation could be a dangerous thing. "If I had no scruples and Gordon Miller wrote me a check for $150,000," he said then, "I could make Measure 35 pass."
Despite its apparent failure, the Measure 35 campaign clearly deserves study by managed care government relations professionals for the arguments it brought forth–arguments of which American voters may not have heard the last.
What the two sides said
"We are supposed to be in a profession, which means we have a covenant relationship with our patients, not a contract relationship," said Miller. "When you go to capitation, it becomes a contract relationship. In a covenant relationship it's like a parent and child: You do whatever you can for your child. The same thing with a physician–you do whatever you can for the patient, not doing any harm and doing what's best on his behalf, if the patient wants it done. That's really the Hippocratic oath: You do what you can for the patient, regardless of his status in life."
Of course, opponents had their say, too. Besides drawing fire from many insurers, doctors, nurses and employers, Measure 35 was opposed by Democratic Gov. John Kitzhaber, M.D., an author of the Oregon Health Plan. He contended that the measure would have increased costs and reduced access to health care. The Oregonian, the state's biggest newspaper, also joined the nays. Said its editorial page: "The fact is that there are problems with all forms of reimbursement."
There were two levels of debate–one on the merits of the measure itself and another on perceived abuses of managed care.
"We were against the initiative for several reasons," says Glenn Rodriguez, M.D., medical director for Portland-based PacifiCare of Oregon. "It really would have straitjacketed the industry from a health care policy and financing perspective," he says.
Passage of such a measure would close the door on any new or evolving forms of payment, limiting innovation in financing, managed care executives argued. "None of us believes there's any single right way to pay physicians under managed care," says Rodriguez. Restricting payment mechanisms threatens incentives-based systems that aim to increase quality of care and patient satisfaction.
Cost was one of the biggest concerns. Rodriguez estimated that the measure's passage would have increased costs by $100 per member per month across the state, leaving 100,000 fewer people with access to care, reversing the progress of the Oregon Health Plan, Under the state plan, nearly all of Oregon's Medicaid population is in HMOs, many of which involve capitation.
But capitation should be used thoughtfully, Rodriguez adds. He says PacifiCare does not capitate individual physicians precisely because such a strategy might lead to the kinds of ethical conflicts Miller ascribes–unfairly, in Rod-riguez's view–to all forms of capitation.
"Dr. Miller paints capitation to be so extreme that a patient waits in the exam room while the physician writes out a check to send him for an MRI," says Rodriguez. "Blanket elimination of capitation would roll back the clock on progress.
"If the anti-capitation initiative passed, we'd have to go back to systems of micromanagement of fee-for-service. I don't think those systems add a lot of value or quality to care," says Rodriguez.
"Outlawing capitation is throwing the baby out with the bath water," declares Peter Boland, president of Boland Healthcare Inc. in Berkeley, Calif. It would be better to try to clean up abuses through self-policing and the regulatory process. "There are real drawbacks to making it illegal. Even if all you do is eliminate capitation as we know it, I doubt it removes all potential for abuse. Then you get into hybrid forms of risk arrangements," says Boland.
But an HMO executive acknowledges that the political climate is ripe for initiatives like Measure 35. "There's a growing concern about managed care and its impact on quality," says Ruth Rogers Bauman, vice president for actuarial and underwriting services with HMO Oregon, a 450,000-member HMO with its base in Portland. But she says people often forget that there are probably as many medical accidents under other systems as there are under managed care.
"We heard about those for years under fee-for-service, but they didn't blame it on the payment mechanism. There's not a lot of proof that it happens more under managed care. Not doing things can often be helpful, and doing more can be harmful," Bauman says.
But taken from a national perspective, says managed care analyst Boland, the campaign was not surprising. The Oregon anti-capitation initiative reflects a growing national discontent with managed care, manifested in the passage of a number of state laws to regulate the industry. Add to the mix the loss of jobs due to hospital downsizing and medical-office and health-plan consolidation and the climate becomes even more politically volatile, he says.
"You have a lot of political, economic and consumer interests dovetailing. It's resulting in some interesting political bedfellows, such as chiropractors and nurses. This kind of discontent is being tapped and orchestrated pretty skillfully. I'm not criticizing it; it's marketplace dynamics."
What's best for consumers?
But at least one health care consumer advocate believes that from the consumer's point of view, capitation is the wrong bogeyman. "It's clear why a physician would want to oppose capitation, because capitation requires that physicians share the financial risk," says Charles Inlander, president of the People's Medical Society in Allentown, Pa., a consumer advocacy group with 80,000 members.
"I like the idea of doctors sharing risk because it makes the physician more of a partner with the consumer and lets the consumer know the doctor has an investment in the relationship," he says, adding that capitation is a much better system in the long run than traditional indemnity insurance because the latter paid doctors for anything they did or ordered.
"There's not much evidence that doctors are doing too little with managed care. There's anecdotal stuff that people aren't getting enough surgery, tests or office visits–and that should be monitored," he says.
"But actually, we're still doing too much of certain things. At least with capitation they're not going to have the incentive that doing more is making more," Inlander says. He argues that today's C-section rate should be cut in half, that nine out of 10 hysterectomies do not meet clinical guidelines, and that the surgical removal of prostate glands in virtually 100 percent of prostate cancer patients over age 70 is wrongheaded.
"Capitating a doctor takes away the economic incentive to do more. While it's a heavier burden for the consumer to monitor, it's a worse burden to have too much done. I'd rather know the doctor is going to do it because it needs to be done."
Despite the dry tinder–widespread disaffection with some aspects of managed care and the potential for focusing that disaffection on capitation–Inlander doubts that the Oregon "brushfire" will spread across the country.
"I don't think we'll see too many similar initiatives in the states," says Inlander. "Physicians have shot their wad over the years with such things as 'any willing provider' laws. Big business is more important to legislators. Employers are saying they want accountability. The day of physicians and hospitals telling legislators 'We want this' is long gone."
Besides, he says, most physicians are on the side of payment regardless of the mechanism used. "State medical associations are all running scared. They want as many payment mechanisms as possible. Have you heard the AMA say, 'Stop Medicare'? Of course not, because 60 percent of their members' income comes from Medicare. They're not in business to help consumers."
And consumers are even less likely to champion an initiative to restrict types of physician payments, Inlander adds. "The public doesn't care how doctors are paid, any more than it cares how law-firm partners are paid."
What HMOs should do
Still, HMOs could do more to head off such confrontations in the future. Says Inlander: "HMOs have to make the case back to consumers why capitation is good for them, the same way HMOs told them why they can't have just any willing provider by saying, 'We're looking for better doctors at a price that's reasonable.'"
Physicians need to do the same thing, says internist Leigh Dolin, a member of HealthFirst Medical Group in Portland and a past president of the Oregon Medical Association.
"The good thing about the Miller initiative is that it has forced us to talk about managed care capitation and raise the level of education. The level of ignorance is quite high." Dolin recalls that an elderly woman patient came to him and said she was reading bad things about capitated managed care. "'Isn't it terrible?,' she said. I said to her, 'Don't you have Secure Horizons?' 'Yes,' she responded. 'Aren't you happy with it?' 'Oh my, yes,' she said. 'Do you realize Secure Horizons is a capitated program?' 'No, I had no idea.'"
As Dolin puts it, one of the aspects of managed care that people find most threatening is its emphasis on taking care of a population in contrast to an individual. That's a reality of today's health care community. "Everybody is willing to accept rationing for everybody else. But we're all in this together. Medical resources are limited. Everybody can't get everything they want."
Analyst Boland agrees that better communication is paramount. "Administrators need to spend a lot more time and resources on patient communication and consumer education," he says. "They're woefully inadequate."
Needed: consumer awareness
"The average person does not know what an HMO is," says Boland. "It's simply one's health plan. Consumers are confused about health care."
Bauman says HMO Oregon took a neutral stance vis-a-vis the anti-capitation initiative because it didn't want to appear self-serving and because capitation is just a small part of its strategy. "We don't use capitation very much," she says. "It's not the only way to do managed care." However, the HMO recently offered a new capitation model for its over-65 population, setting aside part of the capitation for an incentive fund keyed to patient satisfaction scores.
"If anti-managed care moves are going to be headed off, employers are going to have to say capitation helps cut costs," says Bauman. "Physicians are going to have to speak up and say we can treat patients well under a capitated managed care system," she says, citing the example of her own physician, who claims to feel freer under capitation because she doesn't have to follow the rules of any health plan.
HMOs could emphasize what they do to measure quality and monitor underutilization and patient satisfaction, and how they serve as a watchdog over capitated medical groups. Do they just give them the money and walk away or do they act as ombudsmen protecting the interests of patients? Answers to questions like that can help offset Aunt Maud's negative anecdote.
"If you're satisfying members and holding down costs, voters aren't likely to want to change the system," concludes Bauman. "Let members know, we're capitated and you're still happy. Then combine that with a more visible strategy at statehouses, talking to legislators to head off possible anti-managed care bills. State legislatures are a more likely source of such legislation than voter-sponsored initiatives."
A telling process of elimination
Salem ophthalmologist Gordon Miller's Measure 35 on the Oregon ballot didn't ban capitation explicitly. Instead, it sought the same effect by limiting physician remuneration to five specified kinds–and leaving capitation notably absent. Here are the five payment mechanisms it approved:
"actual work performed"
an hourly wage
a prearranged salary and benefits
bonuses based on work performed
reimbursement for expenses
MANAGED CARE November 1996. ©1996 Stezzi Communications
---
Our most popular topics on Managedcaremag.com
---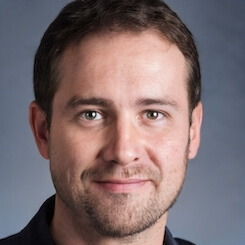 Paul Lendner ist ein praktizierender Experte im Bereich Gesundheit, Medizin und Fitness. Er schreibt bereits seit über 5 Jahren für das Managed Care Mag. Mit seinen Artikeln, die einen einzigartigen Expertenstatus nachweisen, liefert er unseren Lesern nicht nur Mehrwert, sondern auch Hilfestellung bei ihren Problemen.