HEALTH PLAN 2009
Leonard D. Schaeffer is the chairman and CEO of WellPoint Health Networks. WellPoint and another Blues plan, Anthem, are in the process of merging. With 26 million members, the new entity, to be called WellPoint, would be the largest insurer in the nation.
Health care is projected to grow from 15 percent of GDP in 2003 to nearly 17 percent in 2009. Reducing the rate of health care cost growth will remain a challenge. Empowered consumers, medical technology explosion, and an information age will continue driving utilization.
In addition, 78 million baby boomers will retire between 2010 and 2030, further straining the system. Hospital consolidation, legislative requirements, and other factors will continue impacting unit costs.
The consumer disconnect from the cost of care will change, but more slowly than analysts have predicted. Employers prefer to first downsize rather than to reduce benefits. Nonetheless, employers will continue to rely on health plans to contain costs and design benefits that motivate employees to become better health care consumers.
Products that increase price sensitivity will foster better informed consumer markets. A more consumer-centric health care system will allow consumers to decide where their individual values and preferences intersect with the right product on a continuum of benefits. The choice to enroll in products with higher cost-sharing to offset premium, however, could become politicized if consumers with chronic conditions find they are paying more because the price of therapy is rising.
Innovative health plans will evolve into "infomediaries." These companies will turn a former weakness into a new strategic strength: information and Internet technology.
Health plans know that too much paper frustrates coordination and traps vital knowledge. In response, leading plans will capitalize on advances in information technology to achieve connectivity, raise quality, improve service, reduce costs, and enhance member health.
Internet technology allows health plans to use their position at the nexus of health care to reduce system fragmentation and abrasion with caregivers.
Raising customer service to new levels is another strategic imperative. In a market economy, satisfied customers still shop — the challenge is to create loyal customers. WellPoint is giving customers online access to claims status, benefits, and directories.
We have also installed systems that give our employees accurate and complete information at their work station to resolve customer issues in one stop.
This new era requires health plans to compete on the basis of analytic capability. Plans that can use their membership size to collect, aggregate, and interpret huge amounts of data will be best positioned to provide added value.
Plans will use such data to design more personalized products, to offer a new generation of care management techniques that motivate better self-care among members with chronic conditions, and to support health care professionals in making more informed clinical decisions. They will also implement programs that reward physicians for producing better outcomes.
Transformation to a more effective and efficient health care system is not inevitable. With every push, there is pushback. Some stakeholders will use legislative or legal strategies to stall or influence change in the health care delivery system. Ultimately, however, health care systems are a reflection of social values, not the science base and not economics.
Americans have an insatiable desire for health care services fueled by a strong faith in continued "advancements" in medical science. As a result, in the future, more units of care will be delivered to more people for more conditions. We can hope that outcomes will improve, but we can count on patient expectations continuing to rise and costs continuing to increase.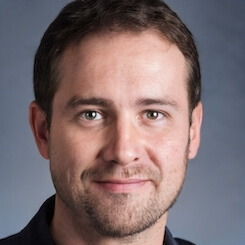 Paul Lendner ist ein praktizierender Experte im Bereich Gesundheit, Medizin und Fitness. Er schreibt bereits seit über 5 Jahren für das Managed Care Mag. Mit seinen Artikeln, die einen einzigartigen Expertenstatus nachweisen, liefert er unseren Lesern nicht nur Mehrwert, sondern auch Hilfestellung bei ihren Problemen.