PCMH projects around the country have begun to demonstrate that the new strategy can reduce costs and improve the quality of care that people receive
Every week, about a thousand patients wend their way through the waiting room of Philip Ptacin's family practice in Battle Creek, Mich. Until two years ago, he informally assigned high marks to the practice for making sure that the chronically ill in his patient population were well cared for, but after attending a symposium on the subject, he started to question his assumptions.
"This symposium came about when Blue Cross Blue Shield of Michigan was aggressively encouraging quality of care with new financial incentives," Ptacin says.
The practice responded by starting to use a patient registry that had been created by a local physician organization and was accessible through the practice's electronic medical record system. The practice used it to document who was chronically ill with ailments such as diabetes and asthma. And when Blue Cross started offering a 10-percent hike in payments to any practice that could qualify as a patient-centered medical home (PCMH), the Battle Creek group gathered data on patients' health, seeing who was getting properly cared for and who wound up in the hospital. The reports neatly detailed each provider's performance.
Already open on Saturdays, the practice — four physicians and six physician assistants and nurse practitioners — added hours on Sunday, making care available all week.
"I have to tell you honestly, if there were not financial incentives, I don't think our practice would be internally as aggressive, getting everyone up to par," says Ptacin. If he had heard a few years ago that he was rated 70 percent on a particular quality metric and a colleague at the practice registered a mere 50 percent, that might have made him feel "pretty cool," he says. "But I wouldn't have made a big deal about it. Now, with financial incentives, we're being more aggressive."
Aggressive is just what Blue Cross Blue Shield of Michigan wants to see for its beefed-up payments, and it is not alone. After years of discussion and debate, PCMH projects around the country have begun to deliver hard data demonstrating that the new strategy can reduce health care costs and improve the quality of care that people receive.
While the medical home is still a work in progress, several insurers, including Medicare and Medicaid, are taking the next big step, pushing hard to make the typical practice into a medical home, with basic improvements in patient outreach and provider accessibility in exchange for higher payment rates. (To find out about a Medicaid medical home project, see "Massachusetts Medical Home Lets Medicaid Make House Calls.")
Skeptics, though, say they still haven't seen enough hard data to convince them that the PCMH has a viable future — or that sponsors know how to structure one. Even supporters note that part of the challenge in designating a primary care doctor as chief care coordinator faces some deeply entrenched institutional hurdles. And now that the early adopters have been absorbed in the ranks of the converted, will the average primary care physician be willing and able to make the shift?
Measuring utilization gains
The Michigan Blues plan has registered a steadily rising number of physicians who qualified as practicing in a PCMH. In June, the program had qualified 1,800 doctors for the program. And in a new study out this summer, Blue Cross compared the experiences of the first 1,200 doctors in medical home practices with a control group still working toward certification.
"It was a combination of practice capabilities and performance that was measured," says Thomas Simmer, MD, the chief medical officer for the Michigan Blues plan. "In terms of the actual practice capabilities, one of the most important is that there is a written provider-patient agreement as part of the medical record. It exemplifies the new role of patients being more active participants in their health care than under the old model. It's also part of a more structured approach: The practice must set up a checklist of evidenced-based measures."
Electronic prescribing is a required feature of the PCMH as well, but so far the Blues plan has steered clear of one of the Holy Grails of the medical home movement: a full-featured electronic health record.
"It's very disruptive to introduce technology," Simmer explains. Doctors inevitably start off by paying more attention to learning the technology than to improving their practice. Simmer wanted to move the dial on efficiency, utilization, and quality, rather than watch metrics dip as practitioners wrestled with new technology.
"You don't expect dramatic differences at this point," says Simmer. But there was a 2-percent drop in radiology, a 1.4 percent reduction in adult ER visits, 2.2 percent fewer pediatric ER visits, and a 2.6-percent decline in inpatient admissions. Overall patient care costs dipped about 1.2 percent, he says.
That may sound marginal, he adds, "but this is not a small program; there are over 2 million patients in the whole program." A single-point drop in any one metric represents a slice of a big total figure. "This is the first time that the patient-centered medical home has achieved lower costs in a prospective analysis."
But Simmer is not alone in reporting improved outcomes. In the Northwest, Group Health Cooperative has registered progress (see "The Group Health Experience," page 15). In Pennsylvania, a joint effort involving insurers and the state, run by the Governor's Office of Health Care Reform, has begun to report advances for the 32 practices that qualified for a medical home project in the southeastern portion of the state. Tracking 206 providers caring for more than 200,000 patients, the state registered some sizeable gains in better care for diabetes and asthma. In dibetics there was a 33-percent improvement in blood sugar control, with a 71-percent hike in eye exams and a 142-percent increase in foot exams. Blood pressure rates and cholesterol levels showed significant improvement, according to the Governor's Chronic Care Initiative.
Better medicine = fewer ER visits
In Pennsylvania, state officials have tracked some big gains in reduced hospital costs through the PCMH pilot program. While drug costs may be higher, ER visits are down for diabetics and for asthmatics because of closer adherence to best practices. And that has helped control utilization.
Here are some results:
All 32 practices achieved at least Level 1 NCQA certification within 12 months
There was a 33-percent improvement in diabetics who gained control of their blood sugar
The number of diabetics getting eye exams increased 71 percent; foot exams, 142 percent
The number of diabetic patients whose blood pressure fell below 140/90 increased by 25 percent
Diabetes
11.3 percent increase in prescription costs
26 percent reduction in inpatient admissions
18.4 percent reduction in ER visits
15.9 percent reduction in overall costs ($46.37 PMPM)
Asthma
17 percent reduction in inpatient admissions
6.3 percent reduction in overall costs ($9.60 PMPM)
42 percent reduction in ER visits
Source: The Governor's Office of Health Care Reform in Pennsylvania
Although prescription costs surged more than 11 percent, inpatient hospital admissions plunged 26 percent, ER visits dropped 18.4 percent, and overall costs slid 15.9 percent, for a monthly per-member per-month saving of $46.37.
Further gains were registered for asthma.
Pennsylvania's medical home project testifies to the evolving nature of the PCMH experiment. After several insurers, including Aetna, UnitedHealth, and Independence Blue Cross, had come up with a new project aimed at encouraging primary care practices to step up their game, they decided to merge forces two years ago with the new state program, Governor's Chronic Care Initiative in Pennsylvania, which was specifically designed to improve outcomes for the chronically ill.
Regional medical home programs started rolling out around the state and now account for about 800 primary care doctors, and in four regions, insurers have put incentive money on the table to encourage better performance, says Brian Ebersole, the chronic care project manager in the Governor's Office of Health Care Reform. Another three regional projects rely on state grants.
Early adopters jump on board
The most important feature for medical homes, says Ebersole, is a patient registry that lets doctors track vital statistics and reach out to the people who need care. Like the Michigan Blues plan, the state didn't require a full electronic medical record, he says, in part because many EMR systems on the market still don't have a patient registry built in. Not surprisingly, given its roots in a chronic care initiative, the state project put a heavy emphasis on documenting improved performance for patients with a chronic illness.
Pennsylvania didn't even require a guarantee on open access (same-day appointments), at least in part because the officials in charge didn't want to disrupt practices.
"What we're seeing are the early adopters," adds Ebersole, "those who wanted to be on this train at the very beginning. We have had rejections. One practice balked at institutionalizing a new approach to total population care management. When we tried to move in that direction, they thought they were already doing the best they could."
"People have likened it to building the tracks while running the train," says Michael Barr, MD, vice president for practice advocacy and improvement at the American College of Physicians, an early advocate of medical homes. "You take a small business that has to continue operations while they're essentially rebuilding much of what they do from the ground up."
"It's easier in practices with six or fewer physicians to get a consensus and take on an aggressive project like this," notes Terry McGeeney, MD, the CEO of TransforMed, a subsidiary of the American Academy of Family Physicians (AAFP), which has helped insurers like Blue Cross Blue Shield of Kansas City set up a range of pilot medical home projects around the country. "In larger groups it's harder to get consensus. The decision process is more cumbersome. So we try to break groups into pods. You have to get down to a manageable size."
To get doctors' attention, higher payments have to apply to a critical mass of a practice's patients, says Barr. A dominant Blues plan can do it alone, but if an insurer is covering only about 15 percent of a doctor's patients, the payer should collaborate with others. Throw in Medicare, which is setting up its own pilot, and push to 50 or 60 percent of a patient base, and the physician will respond.
For primary care practices in Michigan, small percentage gains in efficiency have been rewarded with a significant new chunk of revenue. BCBS hiked payments on 22 codes covering all types of office visits. "Everything gets a 10-percent boost higher than the statewide fee schedule for office visits," says Simmer. "It doesn't amount to a lot of money from the standpoint of the health care dollar, but it does mean lot of additional revenue for primary care practices."
In the middle of the summer, Simmer's project took another step forward. As of July 1, PCMH-designated practices were in line for a 20-percent increase rather than 10 percent — provided they hit an improved performance mark. And there are some 5,000 doctors in the state who are either in the program or seeking to get in.
The AAFP got interested in the medical home concept back in 2004, long before the "medical home" name was being applied. That's when the Future of Family Medicine report attempted to describe a new model of care. Over the years, the project evolved.
"When we started, the practice was in the center, and when we ended the patient was in the center," says McGeeney. "We actually changed the model seven times."
In a two-year stretch from mid-2006, TransforMed conducted its own "proof-of-concept" study on a PCMH project — and fell far short of any mark likely to impress physicians or payers.
As TransforMed outlined in a series of papers published in the May/June issue of the Annals of Family Medicine, the 36 practices that enrolled in the study showed slight gains in quality and preventive health measurements. But doctors were also distracted up front by the demands of a new electronic medical record. And while doctors pronounced themselves more satisfied at the end, their patients registered a drop in satisfaction.
The mixed data, though, didn't stop TransforMed from concluding that it's on the right track.
"From our perspective, the floodgates have opened," says McGeeney, with physicians clamoring to get on board the medical home movement. "I don't think we'll ever see that [randomized data with control groups]. The world is changing too quickly. Health care reform is here; Congress and the White House are looking for examples that work."
That hasn't prevented a host of skeptics, though, from questioning just how far this trend can go.
CMS criteria
"The jury's still out," says Ann O'Malley, MD, a senior health researcher at the Center for Studying Health System Change who helped design Medicare's medical home project. For O'Malley, the TransforMed project was an effort to transform practices without giving them additional payment.
"They didn't pay these practices to do anything, It's not fair to label that a medical home demo."
As she explains it, a demonstration project tests four key criteria: accessibility of the practice to patients; continuity of care, including an ongoing relationship with a primary care physician; comprehensive care, meaning that the practice provides for the bulk of the patient's health care needs and arranges for services that it cannot provide in-house; and, most importantly, coordination of care, meaning that the primary care team (physician, nurse, medical assistants, front desk staff, and others) integrates the care a patient receives both within the medical home and from specialists, hospitals, and other providers outside of the medical home. The primary care physician in the medical home puts it all together for the patient in a way that makes sense to the patient and is in line with the patient's values, unique health problems, and personal preferences.
When you consider that the average Medicare patient sees more than five specialists for several ailments, O'Malley says, the challenge gets clearer. Right now, most doctors have no way to charge for any work involved in coordinating care, and without compensation, the PCMH won't work.
Current medical home demonstrations projects are just two or three years old, O'Malley says, and that's just not enough time to transform a practice, particularly if you account for an initial 6- to 12-month dip in productivity as doctors tackle new technology that requires time and effort to master. And there's still no clear method for getting providers, hospitals, and specialists outside of primary care to work with the primary care doctors. Hospitals, she says, aren't required to keep primary care doctors in their loop.
Involvement needed
In the meantime, though, payers need to get more involved.
"Physicians want to do what's right for patients, but they also respond to financial incentives," says O'Malley. "If you're paid more for procedures and less for primary care, it's hard to get the energy up to get a medical home going. It has to come from the payers to get the doctors involved."
"You can see from what's going on that there's a willingness to entertain the possibility that the medical home can produce savings," says Stephen Zuckerman, a health policy expert at the Urban Institute. "That's why everyone is in the pilot and demo stage. It's a concept that people are convinced warrants further testing."
But there's a long way to go before any convincing data are generated, he adds. Medicare has yet to launch its study on the medical home, and it will take years before a clear picture emerges.
"There's some concern that there could be a fair amount of additional work that the primary care physician has to go through," he adds. "There's a willingness to go through that if there's compensation, but not much interest in taking on the responsibility without compensation."
"Even the most avid boosters of the PCMH will tell you it is not the single silver bullet that will save U.S. health care," asserted Steven Peskin, MD, in an article he wrote for MANAGED CARE late last year. "But it can remake primary care and change the environment in which health plans operate, making treatment more comprehensive, more coordinated, and more rational — if it can surmount the serious obstacles in the way of its full implementation." Peskin is executive vice president and chief medical officer for all divisions of MediMedia, which publishes MANAGED CARE.
But if patients don't buy in, or physicians don't really have control over the process to prevent unnecessary utilization, problems can start to emerge.
"As a classically trained general internist who's been beat over the head by mentors to rely on evidence-based care, when I review the literature on disease management and the patient-centered medical home, I'm always able to find problems," says Jaan Sidorov, MD, a consultant and a 25-year veteran of the Geisinger Health System who now regularly blogs on the topic.
"There aren't any really good studies out there," Sidorov adds. "If you're Blue Cross Blue Shield or Acme health plan and you're trying to figure out in the middle of all this reform stuff where to spend those very valuable premium dollars you get, sinking it into patient-centered medical homes is a risky proposition."
There are huge hurdles between conducting these pilots and making the PCMH part of every mainstream primary care practice in the country, especially if you factor in the retiring generation of Marcus Welby-types, who work grueling hours, with the influx of a new generation of physicians who are willing to exchange a chunk of annual income for a more relaxed life.
"If they're a regional Blue Cross plan, they know that if they push the PCMH out there, there will be practices that go for it and others that don't, and there will be holes in their network," he adds. "But they need a uniform benefit. If you have different experiences among patients, that's a problem."
Tough work
It's not easy or cheap to become a medical home, says Ptacin, the Battle Creek physician. Supervisory staff and the office manager, along with a couple of physician assistants working overtime, were needed to assemble the patient data they needed, even though the practice had already adopted an electronic medical record. And the practice had help from an outside physician organization. Without that kind of commitment, and outside help, small independent practices would find it hard to meet the standard for a PCMH.
But whether they do or not, the trend toward coordinated care — with payers focused on weeding out unnecessary ER visits, imaging services, and other fees — makes this an inevitable and unavoidable trend.
Contributing Editor John Carroll can be reached at [email protected]
The Group Health experience
When the not-for-profit Group Health Cooperative — an integrated Seattle-based health care system coordinating care for more than 600,000 people — set out to study how a patient-centered medical home model could influence the way medicine is practiced, the system had a few key measures in mind.
Group Health set out to see if a model home practice could affect patient satisfaction, reduce practitioner burn-out, and improve care while lowering costs. Selecting one practice with a stable group of providers and an exemplary reputation for taking the lead on quality initiatives, Group Health then compared this practice's experience caring for 7,018 adults with 21 other practices responsible for slightly more than 200,000 adult patients.
"The primary care workload had sped up to the point where it was unsustainable in the long term for our clinicians," says Robert Reid, MD, the associate medical director for preventive care.
Treating a steadily rising number of patients was spurring physician frustrations, and patients were increasingly unhappy as well, particularly when they couldn't get to see a practitioner quickly. "Group Health leaders also wanted to see if we could bend the cost trajectory, mainly for those who purchase our services, such as employers, and for members individually."
Group Health bumped up the number of physicians available to patients at the model medical home, along with nurses, clinical pharmacists, and medical assistants. Hours were increased overall, while the average physician workload dropped from 2,300 patients to 1,800. The new system emphasized easy access by phone and e-mail, rather than relying on face-to-face visits. And more time was taken to plan each day's work.
"One of the problems in American medicine is that care teams don't have time to sit down and plan what care is going to look like," says Reid. "We reserved discrete time for physicians and care teams to sit down, huddle, and plan the day."
Group Health had some clear advantages going into the study two years ago. Its physicians are paid on salary, so they could take more time to see patients without losing any income. And there already was an electronic medical record system.
The bottom line: The system racked up $1.50 in calculated savings for every dollar it spent. PMPM costs declined $10.30 on average and there were significant improvements in HEDIS quality and patient satisfaction scores. The burnout trend was eased. And on two key measures, the patients in the study group did better than the control group, with 29 percent fewer ER visits and a 6-percent drop in hospitalizations.
But there were important caveats.
As an integrated health care system, Group Health sees the financial benefit when there are fewer ER visits and hospitalizations. In most managed care models, though, a primary care group paid on a fee-for-service basis never sees those savings. Says Reid: "We have to figure out ways to shift savings that happen downstream back upstream."
Reid is also quick to note that Group Health isn't saying that every aspect of the experiment was successful. Integrating specialty care with primary care and handling transitions when a patient moves between practitioners proved to be a big challenge.
"That's the next horizon for us," says Reid. "This is going to be a continuously evolving process."
Even by its own admission, Group Health selected a practice that was an odds-on favorite to perform well. The improvements were not statistically significant, and there was no randomized control group.
Nevertheless, Group Health had what it needed.
"We decided the prototype was robust enough to spread across all 26 clinics," says Reid.
What Makes a Patient-Centered Medical Home?
For a description of what makes a PCMH, look at the joint principles adopted by the American Academy of Family Physicians, the American Academy of Pediatrics, the American College of Physicians and the American Osteopathic Association in 2007:
http://www.pcpcc.net/joint-principles
There are 5,000 doctors either in the program or seeking to get into Blue Cross Blue Shield of Michigan's PCMH project.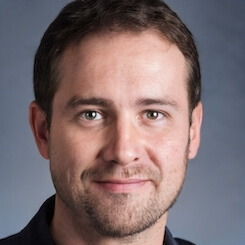 Paul Lendner ist ein praktizierender Experte im Bereich Gesundheit, Medizin und Fitness. Er schreibt bereits seit über 5 Jahren für das Managed Care Mag. Mit seinen Artikeln, die einen einzigartigen Expertenstatus nachweisen, liefert er unseren Lesern nicht nur Mehrwert, sondern auch Hilfestellung bei ihren Problemen.