Network Health Alliance uses a team approach to bring primary care to an often hard-to-reach — and very costly — population
Managing Editor
Health reform's emphasis on the patient-centered medical home is the exclamation point on evaluation and experimentation with this delivery system that has been going on for several years — and that promises to continue. After all, finding out how well medical homes work is one of the missions of the Centers for Medicare and Medicaid Services, laid out by the Patient Protection and Affordable Care Act (PPACA).
The CMS projects are for Medicare, but the private sector is also experimenting. Health plans such as Cigna and Intermountain Healthcare have their own versions of medical homes under way.
But what about Medicaid, whose enrollees have, at best, a tenuous relationship to the primary care that's so much a part of medical homes? That's the question that Massachusetts-based Network Health is trying to answer with the launch of its Network Health Alliance program. Network Health is a not-for-profit health plan that covers about 163,000 residents of Massachusetts who qualify for MassHealth, the state's Medicaid program, and for Commonwealth Care, a subsidized program for adults who are not offered employer-sponsored insurance; do not qualify for Medicare, Medicaid, or certain other special insurance programs; and whose incomes are no more than three times the federal poverty level.
Pano Yeracaris, MD, MPH, Network Health's chief medical officer, points out that a segment of the Medicaid population places an extraordinary financial burden on the health system and says that reform cannot work unless that group's health care needs are addressed.
"What's going to make a patient-centered medical home ultimately sustainable and successful is the ability to intervene in an effective manner for this population particularly, because they're the ones who are cost drivers for everybody," says Yeracaris.
The program, launched in January, seeks to apply primary care interventions to many chronic diseases, including diabetes, asthma, coronary artery disease, HIV AIDS, substance abuse, and mental health. The alliance uses a model where a nurse practitioner leads a team of primary care providers.
That approach worked well at Brightwood Health Center in Springfield, Mass., in the early part of this decade. A study conducted between May 1, 2001 and April 30, 2003 showed that as a result of the interventions, expenditures were $204 per member per month lower than fee-for-service expenditures for members in the existing Medicaid primary care case management program, a fee-for-service system with limited care coordination.
The study, "A Managed Care Model for Latino Adults With Chronic Illness and Disability," was published in the March 2008 issue of the Journal of Disability Policy Studies.
"Average expenditures under the managed care intervention were $204 PMPM lower than fee-for-service expenditures for the [control group], even when adding in $86 PMPM for the enhanced costs of the intervention under managed care," the study states. "All the reduction in expenditures was the result of decreased inpatient and outpatient hospital costs."
Something to build on
The study also notes that "the majority of enrollees (63 percent) incurred fee-for-service costs prior to enrollment of less than $500 PMPM. Average fee-for-service costs for this group were about $162."
Network Health Alliance saw this as something to build on.
For a population in which, say, 500 are in need of the most intense primary care intervention, the alliance will have five nurse practitioners, 10 community health workers, and two social workers. A team will usually consist of a nurse practitioner and two community health workers, and be responsible for about 100 enrollees. It will also have access to a social worker, because mental health and substance abuse are big problems in this highest-risk subset of the Medicaid population. Network Health launched the program along with the Cambridge Health Alliance, an integrated system in the Boston-Cambridge area that serves about 12,000 Network Health members. "They had about 2,000 in the high-risk cohort," says Yeracaris. "You do a risk assessment based on claims and as much medical record review and as much feedback as you can for these 2,000 members.
"So we've identified this high-risk group by claims and by chronic disease. What's really going on with them? You do an assessment and about three quarters of them are doing reasonably well within the current primary care structure."
Then there are the 500 who are not doing so well. "They are going to get the bulk of the nurse practitioner, community health worker, social worker involvement — the day-to-day community outreach," says Yeracaris. "The other 1,500 will get coaching and tracking and telephonic outreach. They're getting monitoring because we recognize that at any time they can slip into a high-needs group and we want to be on top of them as quickly as possible. The 500 who are most active right now are getting home visits and community health worker assignments. The social worker is there often, to be involved in coordination of care."
Network Health plans to expand Network Health Alliance to 10 more provider sites and community health centers by December 2011. By the end of 2011, Network Health Alliance will serve more than 10,000 of Network Health's highest-risk members.
"No one else is doing this on this scale," says Yeracaris. "The data drove a lot of our decisions. We're actually really looking at what managed care organizations — specifically Medicaid managed care organizations — ought to pay for."
Game plan for the care team
Network Health Alliance relies on primary care teams that are headed by nurse practitioners. Here's how the plan describes the duties of team members:
Nurse practitioners … conduct intake assessments, develop care plans, manage episodic follow-up, offer 24/7 phone access, and communicate/consult with a member's PCP.
Social workers … consult with and assess members' unmet behavioral health needs; develop, implement, and monitor patient-specific behavioral health care plans; and serve as a member's behavioral health liaison to his or her primary care team and Network Health.
Community health workers work directly in the community to engage patients in care management; notify the member's clinical team regarding changes in his or her behavior, nutrition, activity, substance use, and medication compliance; coordinate transportation and provide accompaniment as needed; and assure that members get appropriate and timely primary care services. They also work to bridge community, cultural, linguistic, and educational barriers to encourage self-care.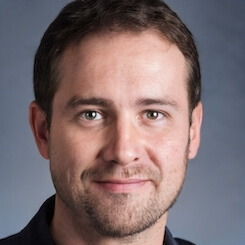 Paul Lendner ist ein praktizierender Experte im Bereich Gesundheit, Medizin und Fitness. Er schreibt bereits seit über 5 Jahren für das Managed Care Mag. Mit seinen Artikeln, die einen einzigartigen Expertenstatus nachweisen, liefert er unseren Lesern nicht nur Mehrwert, sondern auch Hilfestellung bei ihren Problemen.