To paraphrase Mark Twain, the death of the health insurance industry has been greatly exaggerated. Plans simply have to develop new business models.
Contributing Editor
Experts predict the end is near for health insurers. In an article in the New York Times on January 30, Ezekiel J. Emanuel, MD, PhD, and Jeffrey B. Liebman wrote, "By 2020, the American health insurance industry will be extinct. Insurance companies will be replaced by accountable care organizations (ACOs) — groups of doctors, hospitals, and other health care providers who come together to provide the full range of medical care for patients." Emanuel is a health policy professor at the University of Pennsylvania and Liebman is a professor of public policy at Harvard University.
Reacting to this prediction, Mark Bertolini, CEO, chairman, and president of Aetna, agrees, saying the way insurers have run the health insurance business in the past is over. Regulatory, demographic, and economic factors are forcing health insurers to reinvent themselves. In particular, the Affordable Care Act (ACA) bans medical underwriting and restricts earnings by setting the maximum medical loss ratio (MLR) at 85 percent for large insurers. In this way, the act requires insurers to put all but 15 percent of revenue into patient care.
In fact, the largest health insurers are publicly traded companies, have plenty of resources, and are unlikely to go out of business. But by limiting profits, the ACA is forcing them to develop new models of care delivery.
In the past, managed care organizations contracted with physicians and hospitals, but now they are buying these providers in an attempt to integrate the delivery of care in a way that is similar to how Kaiser, and other group-model health plans have operated for years. What's different today is that health plans will own some hospitals and provider groups, and will contract with others, blurring the lines between insurers and providers and ushering in the era of coordinated care.
Changes envisioned
"What we're talking about is the end of insurance companies in their current form," says Charles Kennedy, CEO of Aetna Accountable Care Solutions. "The suite of activities that insurers have is built for a business model that's changing. Traditionally, insurers contracted with providers for advantageous fee schedules and a national network. That was a win-lose negotiation focused on rates.
"In the new ACO model, there will no longer be a relationship based on negotiations over rates. It will be a relationship based on data, care management, and analytics," he explains. "We will still pay claims and do sales and marketing. But the core premise of health plans, which is contracting with providers at discounted rates, is dying. When people say health insurance companies will go away, that's what they mean."
Core components
Health insurance may be devolving, but health plans remain one of the core components of the system, says Kennedy.
"Even though health reform is being challenged in the U.S. Supreme Court, I don't expect the changes we're seeing to stop if the law is overturned," he says. "It will survive because all health plans need to look at how they perform care coordination, which is changing in such a radical way that you can't simply repackage your existing functions to support ACOs. Instead, you need to redefine what it is to be a health plan. You have to integrate care with the delivery system much more tightly than you do today. The existing care management programs are not integrated with the physicians' activities or with the hospitals' activities."
David B. Nash, MD, MBA, the founding dean of the Jefferson School of Population Health in Philadelphia, believes many health plans will survive, but some may not.
"Plans that survive will look very different from the way health plans look today," Nash says. "The surviving plans will be deeply invested in prevention and wellness and they will recognize that they bear the ultimate economic incentive to keep people well. In other words, they will be delivering population health just as the original plans for the HMO model suggested they would. It will be going back to the future, meaning they will start to make a real investment in prevention and wellness."
Health plans will use new technology that will employ game theory and behavioral economics, says Nash. Plans will be in continuous communication with patients by way of telephone and the Web.
"Three factors are pushing this change," he says. "First, the pain level in the system has reached a significant point. Costs are rising too high, and that's untenable. That brings us to the second factor: new technology, which allows health plans to use electronic medical record systems to dive deep into individual physician practice behavior and then be able to put that data online so that patients can compare one physician against others. Technology also allows health plans to be connected with physicians and patients around the clock, which means they won't have to acquire physician groups necessarily because they can put a virtual network together and know instantly who is delivering good outcomes and who is not. Also, virtual networks allow health plans to deliver information to physicians that they need at the point of care to control costs."
The third factor is the pressure of reform, which has stimulated conversations about how health plans will compete effectively when the exchanges kick in and how they will compete with ACOs.
"But the biggest influence of health reform is that there is no new money for health care delivery," Nash adds. "There is money only for improved outcomes. You can explain it in four words: No outcome, no income. It's that simple."
Carsten Beith, managing director and head of tax-exempt M&A with Cain Brothers, investment bankers for the health care industry, agrees that the funding question already has become one of the most important factors driving plans to invest in primary care. "A number of payers are creating delivery networks, mostly by acquiring physician practices," he says. Cain Brothers recorded 31 transactions involving large medical groups in 2009, 63 in 2010, and 78 last year. "Those numbers represent just the tip of the iceberg, because most medical group sales are not disclosed publicly," he says.
Investing in primary care
Irving Levin Associates shows a similar rise in hospital acquisitions, reporting 51 in 2009, 75 in 2010, and 86 last year. Plans that are not acquiring physician groups and hospitals are investing in primary care and patient-centered medical homes (PCMHs).
"It makes sense for health plans to buy physician groups to position their businesses to benefit from ACA's incentives for population management," Beith says. "That's how they will drive costs down. We're back to the future, with health plans again becoming gatekeepers to utilization of hospital and specialty services, just as they attempted in the 1990s."
Exchanges will challenge payers
A complicating factor will be the effect the health insurance exchanges will have, he adds. "We look at the exchanges as creating a significant challenge to payers, particularly since the exchanges will likely force rates significantly below the commercial rates health plans currently charge," he says. "If that differential is large enough, then employers are very likely to stop contracting directly with payers and shift their employees onto the exchanges. That shift could be quite dramatic because employers will pay what the exchanges charge. In effect, the exchanges will accelerate the commoditization of health care."
Once the exchanges are fully operational, hospitals and physician groups could see a steep drop in payment levels, Beith predicts.
"Today providers are often paid 170 percent or more of Medicare rates, but the exchanges are likely to achieve rates significantly less than that, potentially as little as, say, 120 to 125 percent of Medicare," he adds. "For providers who have a big base of private-pay business with HMOs, that will dramatically change their payment model.
"Therefore, we tell our provider clients to be prepared for lower reimbursement from Medicare and from insured commercial payers because the potential pricing power of the exchanges will be significant."
There's little that physician groups can do to prepare for such steep cuts except to develop more efficient delivery models that drive costs down and quality up, Beith says. At the same time, some large hospitals and health systems have the capital to develop or acquire health plans and integrate physician groups to give themselves more leverage in their respective markets, he says.
"Hospitals are trying to figure out how they can effectively take risk so that they can better compete with health plans for a share of available dollars," Beith says. "They expect to do so by acquiring the component parts necessary to take risk, including creating large provider networks of hospitals, physicians, and other ancillary providers."
The emerging model is for hospital systems to become fully integrated delivery systems with full or partial insurance components.
"The models being emulated are similar to organizations such as Geisinger and the University of Pittsburgh Medical Center (UPMC) that are already in the insurance business," says Beith. "They operate hospitals, medical groups, and HMOs."
Case study in Pittsburgh
The Pittsburgh market exemplifies how providers and health plans are competing for turf. "The fact that UPMC has a huge HMO was one of the factors behind Highmark's acquisition of West Penn Allegheny Health System," Beith says. "Highmark is clearly concerned that one of its primary providers is also its main competitor and vice versa for UPMC."
While the situation in Pittsburgh is somewhat of an aberration because only two health systems dominate the market, it shows how health plans and providers are forming new alliances.
"Starting with the acquisition of West Penn Allegheny, Highmark has decided to become an integrated delivery and financing system in Southwestern Pennsylvania and the greater Pittsburgh market," explains Mike Fiaschetti, Highmark's senior vice president for provider strategy.
A Blue Cross & Blue Shield plan based in Pittsburgh, Highmark has 4.8 million members in Pennsylvania and West Virginia. Last year, it acquired West Penn Allegheny, which has five hospitals and a 700-member, multispecialty group practice.
"We did this for two key reasons," Fiaschetti says. "First, we wanted to preserve choice and competition in the market. And, second, we wanted to integrate the financing and care delivery to improve outcomes and patient experience and to have a more sustainable cost environment.
"We're looking for a lower cost trend that is more like the Consumer Price Index (CPI) and not three times CPI, which is what we've had for 10 years. Employers are demanding lower costs," he adds.
Fiaschetti agrees with Nash that health plans need to change quickly and dramatically. "At a minimum, health plans that don't literally integrate, as we're doing, will have to virtually integrate along information and care-management approaches."
Also, plans should deliver more care in lower-cost outpatient settings. That will force many hospitals to close. "We will still need good acute care hospitals," Fiaschetti says. "But in 10 years, more than half of acute care will be delivered in ambulatory settings.
"Right now, you might have primary care and radiology in one place, but tomorrow, you could have primary care and physical therapists, nutritionists, a pharmacy, urgent care, radiology, a lab, and outpatient surgery all in one place," Fiaschetti says.
"More individuals will buy their own health care coverage and fewer will get insurance from employer groups. That will require health plans to be much more consumer-centric and have a more retail approach because the ultimate buyer will be different."
Thomas J. Foels, MD, chief medical officer for Independent Health, a managed care plan in Buffalo, N.Y., agrees that health plans need to change how they relate to patients. They also need to invest in primary care.
"We have a weakened primary care infrastructure in this country," says Foels. "Primary care offices lack the appropriate resources and physicians have neither the incentive nor the time to engage with complex patients on a truly meaningful level. To address this problem, we need to invest in strengthening primary care networks and leverage other opportunities available to us, such as by using value-based benefit design."
Conflicting information
Primary care is foundational to a high-performing network. "We see primary care as the coordinator of care," Foels says. "Members are moving between primary and specialty care, receiving conflicting information and advice, preventing the patient from making truly informed decisions regarding their care. You need a robust primary care team that has time to help that patient navigate the system."
The problem for Independent Health and other plans is that the number of PCPs is insufficient to fill the need in part because they earn much less than specialists. Yet they're required to see patient after patient, all day, every day.
"There's too little focus on patient outcomes, and primary care continues to struggle to find advanced practice support staff and new physicians," Foels observes. "That's why Independent Health is making substantial investments in primary care. We've gone through the first iteration — the patient-centered medical home — which is necessary, but insufficient to do what's needed. The medical home model is primarily focused upon care systems within the primary care office itself and doesn't create the necessary interdependencies among other primary care offices or specialists that would have an effective impact on delivering coordinated care."
Independent Health also is facilitating the development of virtual high-performing primary care networks, which give physicians the data they need at the point of care and the ability to use information systems and mid-level support staff to coordinate care with specialists and hospitals, he says.
Perhaps most important, Independent Health will replace the predominant fee-for-service payment system. "Fee for service drives volume, not value. Replacing components of FFS with monthly care coordination fees fosters team-based care and allows offices to determine the most effective means of delivering that care," Foels explains. "Including additional incentives for delivering quality care and shared savings aligns reimbursement with the value consumers and employers are seeking.
"In addition, we are investing in the resources needed to assist practices in achieving better outcomes, such as co-location of pharmacists in their offices to provide medication management, and behavioral health specialists and social workers so they don't have to solve social problems with medical solutions," he continues. "If we can build benefit design around systems such as these, the result would be very powerful."
Like Independent Health, Hudson Health Plan in Tarrytown, N.Y., also is making a big investment in health homes. A not-for-profit, Hudson serves 115,000 Medicaid patients in the Hudson Valley
Recognizing that 4 percent of Medicaid enrollees account for nearly half of all Medicaid spending nationwide, Hudson is focusing attention on high-cost patients with complex care needs, says Margaret Leonard, RN, executive director of Westchester Cares Action Program (WCAP) and Hudson's senior vice president for clinical services.
"We created WCAP as a demonstration project to build an integrated, coordinated care program based on a health home model," she explains. "WCAP is designed to improve the health outcomes and reduce the cost of medical care for Medicaid fee-for-service beneficiaries with complex needs, many of whom typically depend on the emergency department and inpatient hospitalizations for primary health care. They simply do not know where else to get care."
Gaps in care
WCAP combines three facets of case management to improve care coordination. "Ordinarily, Medicaid's most costly patients would need three case managers using separate case management systems: a nurse case manager to oversee medical issues, a behavioral case manager to handle mental health and substance abuse concerns, and a social worker to help patients find housing and apply for government assistance," Leonard explains. "Even if a patient were lucky enough to work with all three types of case managers, there would be gaps in care or duplication of services when one care manager handed off to another care manager."
These case managers are trained in cross-disciplinary case management and educated about the psycho-social needs of this population. "WCAP breaks the mold of conventional case management, which is primarily telephonic support," she says. "Instead, WCAP team members visit the patients' homes, find doctors to treat them, locate places for them to live, and arrange donations of clothes and furnishings. Patients are coached so they can manage their own health problems and their lives.
"You can't begin to deal with the medical issues until you've resolved the social issues," Leonard notes. "The first concern of a homeless person with diabetes is finding a place to live, not going for an eye examination."
For patients enrolled in the program for at least two years, WCAP has reduced inpatient hospitalizations by 44.7 percent and emergency department visits by 15.4 percent, she concludes.
Such investments in primary care are the cornerstone of how health plans will reform the delivery of care in the coming years. Given that the ACA was signed into law just two years ago, health plans are likely to accelerate the pace of change in the coming years.
Health Plan 2020
Perspectives:
---
Our most popular topics on Managedcaremag.com
---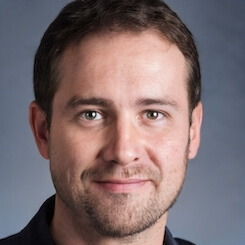 Paul Lendner ist ein praktizierender Experte im Bereich Gesundheit, Medizin und Fitness. Er schreibt bereits seit über 5 Jahren für das Managed Care Mag. Mit seinen Artikeln, die einen einzigartigen Expertenstatus nachweisen, liefert er unseren Lesern nicht nur Mehrwert, sondern auch Hilfestellung bei ihren Problemen.