When a respected provider organization took a stand against the costly new cancer drug, it was both surprising and encouraging
Not a single therapy approved by the Food and Drug Administration for the first-line treatment of metastatic cancer has shown a survival benefit of five months. Clinical studies of most oncology products reaching the market report much more modest extensions of life — days and weeks that may or may not be filled with side-effect related comorbidity.
Yet the culture in medicine — and oncology is no exception — often is "newer is better," regardless of a drug's outcomes or costs.
So it was remarkable when Memorial Sloan-Kettering Cancer Center, the world's largest private cancer treatment center, said it wouldn't offer Sanofi's ziv-aflibercept (Zaltrap) to patients with metastatic colorectal cancer when bevacizumab (Avastin) could do the job for half the price. Remarkable, because this wasn't a payer rejecting the drug. It was physicians.
"This was a no-brainer," says Peter Bach, MD, director of Memorial Sloan-Kettering's Center for Health Policy and Outcomes. "Half the price, same efficacy, possibly less toxicity, and marginally more convenient for patients. It was an easy decision to make Avastin the dominant strategy."
Recipe for pricing
Leonard Saltz, MD, chairman of Memorial Sloan-Kettering's P&T committee, Robert Wittes, MD, physician in chief, and Bach went public in an October 15 New York Times op-ed piece. Both Zaltrap and Avastin extend the life of patients with metastatic colorectal cancer by 1.4 months, they pointed out, while Zaltrap's monthly cost of $11,063 is more than twice that of Avastin. Framing the hospital's formulary exclusion of Zaltrap in terms of patient and societal costs, the trio lamented federal law that requires Medicare to pay for any FDA-approved cancer drug regardless of its value. "If no one else will act, leading cancer centers and other research hospitals should," they wrote.
"It was very courageous of Memorial Sloan-Kettering to take that stand," says Sandra Swain, MD, president of the American Society of Clinical Oncology. "These are leaders in the field, so people will listen."
They shook the beehive, all right. In the days following publication of the Times article, Sanofi went on the defensive. Paul Hawthorne, vice president and head of the oncology business unit at Sanofi, told the Cancer Letter that Zaltrap's price was based on a number of factors, including its novel mechanism of action and "the value that you are bringing into the marketplace."
But Hawthorne acknowledged that Sanofi also considered what competitors charged for their products. And to most observers, it was clear that Sanofi pegged the price of Zaltrap to the cost of the highest dose on Avastin's label — a strength that Saltz told the Cancer Letter is rarely used.
"We believe it was the right price," Hawthorne told the Cancer Letter. "We believe it's a responsible price."
One week later, Sanofi said it was cutting the price of Zaltrap in half.
Sanofi, which declined to speak with Managed Care for this article, explained its action in a statement to the media: "We recognize that there was some market resistance to the perceived relative price of Zaltrap in the U.S. — especially in light of low awareness of Zaltrap in the U.S. market. As such, we are taking immediate action across the U.S. oncology community to reduce the net cost of Zaltrap."
"We didn't set out to make an example of the drug," Bach says. "This was an instance where we thought things were particularly indefensible. We decided that what we felt was in the best interest of patients."
Sanofi's action wasn't a true price reduction but a 50 percent rebate to physicians who use it. That doesn't sit right with Bach — a payment expert and former senior adviser to the Centers for Medicare & Medicaid Services — because Medicare payment for new drugs is based on the wholesale acquisition cost, not a drug's net cost after rebates. Even if the manufacturer sold the drug to the physician for a dollar and the insurance company paid $10,000, the patient would be responsible for 20 percent, he says.
That's a concern in the commercial world, too, says Lee N. Newcomer, MD, MHA, senior vice president for oncology, women's health, and genetics at UnitedHealthcare. "By contract, I have to pay that old price, $11,000. The patient has to pay co-insurance based on that old price, and [Sanofi's] going to give half of that money to the doctor as an incentive to use that drug. That, to me, is morally wrong."
Does that lend itself to ethical issues?
"Lots of ethical issues," says Newcomer. "Is the physician going to give back to the patient the extra money he had to pay in coinsurance? Sanofi told us they are not going to reimburse employers or insurers who have had to pay twice as much for the drug. They're going to let the physician keep that."
The subtext
Beyond ethics, the episode reignites discussion of a number of issues that physicians, insurers, manufacturers, and society will have to face together.
"Number one, what is the absolute amount we should pay for a year of life?" asks Newcomer. "And that question will be broader than just insurance companies; that will need society involvement."
Bach notes that in the second-line setting, the cost per quality-adjusted life year for Avastin is about $300,000. "That is a big number for a very small gain. How are we going to deal with that? I've always been resistant to the idea that individual oncologists should make those decisions, because of inequities. Certain oncologists will treat their patients differently than other oncologists will."
Nearly half of patients with stage IV lung or colorectal cancer received chemotherapy or another form of aggressive therapy within the last 2 weeks of life.
A second issue is how to define the real value of a therapy. "We need to avoid treatments that do not offer a meaningful benefit to patients," says Swain, at ASCO. "Frequently, the approved treatment has a statistical benefit, but the real question is what is the absolute benefit for the patient in front of you? Will it make a difference? What are the costs, the toxicity?"
ASCO is developing criteria for defining the benefit of a given treatment to a patient. The project weaves together such metrics as survival benefit, toxicity, costs, and quality of life. Payers and physicians "have to look at the whole issue of value — value to the patient," says Swain, "and hopefully, we'll all land on the same page."
A third issue is how the shift of financial risk will influence physician and patient decisions about care.
UnitedHealthcare's episode-based care pilot, in which oncology groups receive an up-front bundled payment, is an exercise in both evidence-based clinical decision making and cost consciousness. "The episode payment was designed to deal with drugs like Zaltrap," says Newcomer. "In our episode program, physicians would have no reason to use Zaltrap. In fact, they would have every incentive not to use it."
Having to manage the cost of an episode means that oncologists will need to use their professional judgment in knowing when to talk with patients about palliative care. In a study published last month on the Journal of Clinical Oncology Web site, nearly half of patients with stage IV lung or colorectal cancer received chemotherapy or another form of aggressive therapy within the last two weeks of life.
"We need to do a better job as physicians … to talk early on with patients about outcomes and expectations," says Swain. "It will require a culture change."
Alignment
All of these issues will require alignment of physician and payer perspectives on appropriate use of health care resources. Memorial Sloan-Kettering's decision suggests that physicians and payers are closer than you might think.
"My hat is off to them for doing that," says Newcomer. "It was physicians who needed to stand up and say, 'This isn't appropriate,' and they did."
Michael D. Dalzell is a New Jersey-based independent journalist.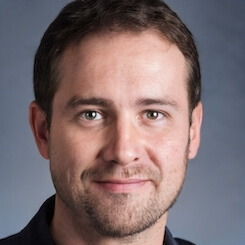 Paul Lendner ist ein praktizierender Experte im Bereich Gesundheit, Medizin und Fitness. Er schreibt bereits seit über 5 Jahren für das Managed Care Mag. Mit seinen Artikeln, die einen einzigartigen Expertenstatus nachweisen, liefert er unseren Lesern nicht nur Mehrwert, sondern auch Hilfestellung bei ihren Problemen.