Oncologists hope to start a national discussion about which drugs are reasonable to prescribe and pay for
In June, more than 30,000 specialists and researchers mobbed the scientific meeting of the American Society of Clinical Oncology in Chicago (ASCO), an annual rite of passage for virtually every major new cancer drug to be introduced to the country's oncology experts. And for the second year running, immunotherapies took center stage as the most significant experimental medications making their way through Big Pharma's bulging cancer drug pipeline.
There's nothing new about the concept of turning to immunotherapy to fight cancer. The first crude methods for training the immune system to recognize and fight back against cancer cells date back more than a century. But since ipilimumab (brand name Yervoy) won an FDA approval in 2011 for melanoma by offering the same essential strategy as these early attempts — finding a new way to get the human immune system to recognize and blitz specific cancer cells — the potential benefits to patients have been raised dramatically.
The thousands of oncologists who turned up for ASCO's meeting were tuned in to a small group of experimental immunotherapies that could be at the vanguard of a new generation of cancer therapies with the potential to radically alter the market in oncology. Bear Stearns analysts captured headlines at the meeting with projections that these new treatments could open the door to a $35 billion business. Many would be given as an adjunct therapy with new drugs already priced in or near the six-figure range.
The FDA approved a dozen new oncology therapies last year, and all but one were priced in the six-figure club
For early-stage cancer patients the combo could create an expensive pairing of treatments that would be used for long-term, chronic care capable of holding the disease at bay for an indefinite period — presenting some big gains for patients and major challenges for the pharmaceutical benefit managers that manage the budget on drugs.
"These are first-in-class, novel therapies," says Richard Schilsky, MD, ASCO's chief medical officer. "Nothing like them has ever been available before."
"What's a reasonable cost?" asks Richard Schilsky, MD, CMO of the American Society of Clinical Oncology. "A hundred thousand for a few months of life?"
It's likely doctors and patients won't have long to wait. Encouraged by Richard Pazdur, MD, director of the Food and Drug Administration's Office of Oncology and Hematology Products, who's offering to cut the R&D process short through a new regulatory pathway for "breakthrough" treatments, drug developers are compressing clinical trial schedules in ways that have only rarely been seen before.
"We're in an era of remarkable advances in melanoma," notes Mario Sznol, MD, a professor of medical oncology at the Yale Cancer Center who was tapped to explain how one of these drugs — nivolumab from Bristol-Myers Squibb — performed in a clinical trial.
But it's not just about skin cancer. Immunotherapy has the potential to address many cancers, and has become one of the hottest fields in drug R&D. These days, the Big Pharma companies interested in oncology (the trade group Pharmaceutical Research Manufacturers of America counted a record 981 cancer drugs in development last year) either have an immunotherapy in mid- to late-stage development or are looking to catch up.
Two of the drugs are PD-1 receptor blockers. The big idea here is quite simple: The immune system often ignores cancer cells, unable to differentiate them from healthy cells despite their mutations. PD-1 is found on the surface of T cells that help to eliminate bacteria and viral invaders. Tumors create PD-L1, a protein that binds to PD-1 and essentially disarms the T cells. That mechanism allows the cancer to evade detection and has been described as a kind of cloaking device.
Bristol-Myers Squibb and Merck have both been developing PD-1 drugs that disrupt the cloaking process, allowing the T cells to go to work against cancer. They are, respectively, nivolumab and lambrolizumab (MK-3475), both antibodies — y-shaped proteins that bind to their target. Roche, meanwhile, has a closely watched PD-L1 drug in development — MPDL3280A.
Bristol-Myers Squibb found that when it combined Yervoy — an antibody that prevents CTL4 from interfering with T cells — with its PD-1 drug nivolumab, 9 of 17 patients with advanced melanoma in one of the patient groups saw their tumors shrink dramatically. It's just one arm in a small, early-stage study, but the 53% response rate in that group of patients is considered quite high by investigators. And all nine saw their tumors shrink at least 80% by the time of their first assessment after 12 weeks. Three of them had a complete response, meaning their tumors disappeared.
About 8 out of every 10 patients in all of the dose arms were alive after a year of therapy, and investigators were still waiting to determine the median overall survival — the basic yardstick for prolonging the lives of very sick patients.
The data were extremely good, but what also grabbed oncologists' attention was the safety record they observed. Cancer drugs typically have a profoundly harsh systemic impact on the body, particularly chemotherapies that blast all growing cells indiscriminately, but this tailored approach managed to avoid many of the most common side effects. That's not to say that the approach has been conclusively proven to be safe. Lung inflammation seen in some patients, for example, could pose a serious obstacle. But the early returns are good.
In addition, the clinical strategy has a big potential advantage over the genetically targeted cancer drugs that have been coming along over the past decade. Cancer cells mutate in ways that create resistance to these therapies. But employing the immune system could provide a much more durable response, setting up a scenario in which patients with less advanced cancers could live much longer.
Just a few years ago, the kind of Phase I data Bristol-Myers Squibb brought to Chicago would probably have caused experts to expect that a long-running series of clinical trials would be needed before a new drug could make it to the market. But the days of slow-motion R&D programs for leading cancer drugs like these are past. Hungry for new drug approvals and racing against some major league competition, Bristol-Myers Squibb already has seven potential registration studies — clinical trials designed to produce the kind of data required for an FDA approval — under way.
It's impressive enough to see one remarkable cancer drug in a new class at ASCO. But Merck, which has been undergoing a shakeup on the R&D side after Roger Perlmutter replaced Peter Kim as head of research in the spring, managed to move to center stage with lambrolizumab.
In its highest dose group, 52% of the patients with advanced, metastatic cases responded, with 1 in 10 demonstrating a complete tumor response. "Not everyone responds," says Alise Reicin, who heads up the development team for lambrolizumab, "but for those who do, their responses are durable."
Prices that reduce survival
The FDA approved a dozen new oncology therapies last year, and all but one were priced in the six-figure club, according to a harshly critical evaluation by leukemia experts. The price of existing branded oncology treatments has also spiked. Doctors have seen wholesale prices surge in the last decade as biopharma companies piled into the field, doubling from the previous average of $5,000 a month. Imatinib (Gleevec), for example, shot up from $30,000 a year when it was approved in 2001 to $92,000 in 2012.
But increasingly physicians have begun to kick back against the higher prices. A group of 120 oncologists led by Hagop Kantarjian, MD, of the Department of Leukemia at the University of Texas MD Anderson Cancer Center in Houston, penned a piece for the journal Blood saying the higher out-of-pocket costs have led 1 in 10 of their patients to stop treatment.
"This is reducing their chances of survival," they write. "Advocating for lower drug prices is a necessity to save the lives of patients who cannot afford them."
The physicians zeroed in on new drugs for chronic myeloid leukemia, pointing out that ponatinib ($138,000/year), omacetaxine ($28,000 to start and then $14,000 per maintenance round) and bosutinib ($118,000 a year) were all priced at "astronomical" levels.
Iclusig is the brand name for ponatinib; Synribo for omacetaxine; and Bosulif for bosutinib.
Doctors at Memorial-Sloan Kettering Cancer Center in New York caused a big stir last fall when they refused to put ziv-aflibercept (Zaltrap) on the hospital's formulary, writing in a New York Times op-ed piece that there were cheaper therapies that could be used instead. And Sanofi responded, slashing the wholesale price by 50%.
For lifesaving orphan drugs, it's not unusual to see high six-figure prices, says Joshua Cohen, a senior research fellow at the Tufts Center for the Study of Drug Development. But the populations are small and the benefits can be extraordinary.
"We're throwing these drugs at people without any discussion about appropriate use," says Joshua Cohen of the Tufts Center for the Study of Drug Development.
"With cancer drugs, what I'm seeing is that the cost-effectiveness ratio, like life expectancy and quality of life, is not particularly good for many of the new drugs," says Cohen. "For the most part Sutent, Nexavar, Tarceva, and a lot of other new drugs aren't terrible, but their benefit is relatively marginal.
"I think we should have a national discussion on appropriate prescribing. We're throwing these drugs at people without any discussion about appropriate use."
Pharma companies have not ignored the controversy. In many cases, manufacturers have countered objections to the cost by coming up with programs to offer therapies to uninsured patients free, or have helped cover copayments established by insurers. But the initiatives have done nothing to blunt this controversy at a time more high-priced therapies are moving to the market.
"What's a reasonable cost? A hundred thousand for a few months of life?" asks ASCO's Schilsky. "But there's a much larger ongoing debate about creating value in health care. We're in a completely free market economy with respect to these drugs. Innovators charge whatever they think the market will bear, and payers are paying for it. I think it's going to require that all the stakeholders really try to focus on this issue of how to define and create value.
"These costs create substantial issues for patients," he adds. "Copays can literally bankrupt a family. There's data in the literature showing that patients are having to make hard choices, paying for these drugs versus food, college tuition, or other things that money might be used for."
Over the next 9 to 12 months a group of experts gathered by ASCO is facing the issue head on, charged with developing an algorithm "to determine the value of a therapy based on a weighted assessment of its comparative effectiveness against prevailing therapies, its toxicity, and its cost. It's a daunting exercise."
Not all cancer drugs are created alike, though. Zaltrap's use became controversial after the doctors recoiled at the six-figure charge for a third-line treatment with only an "incremental, marginal value," says Schilsky.
Physicians' role
But these new immunotherapy drugs have demonstrated some eye-opening advantages for patients. If ongoing studies bear out their promise, patients will probably be seen to deserve access, just as manufacturers will warrant payment.
In this market, leading physicians will play an influential role.
"ASCO is not so much in a position to enforce rules, but we can recommend that an assessment process be used, either with physicians as they select therapies or by payers when they are evaluating whether to cover a therapy," says Schilsky. "The concept of value-based insurance basically says if something is proven useful, offering a substantial improvement, then it should be well reimbursed with minimal to no copays. However, if another therapy is developed that is marginally beneficial, doesn't produce major improvement, or is associated with significant toxicity, then it may get regulatory approval and reimbursement maybe at a lower level or with a higher copay."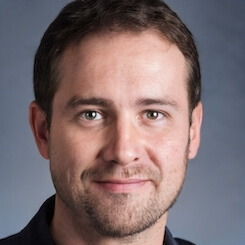 Paul Lendner ist ein praktizierender Experte im Bereich Gesundheit, Medizin und Fitness. Er schreibt bereits seit über 5 Jahren für das Managed Care Mag. Mit seinen Artikeln, die einen einzigartigen Expertenstatus nachweisen, liefert er unseren Lesern nicht nur Mehrwert, sondern auch Hilfestellung bei ihren Problemen.