The legal challenges are underway, and cost-effectiveness questions will dog these trendsetters at the beginning.
The FDA's approval of the first U.S. biosimilar last month was a watershed event, resolving many questions about how the federal government agency is going to handle the approval process for biosimilars. But Sandoz's Zarxio and other biosimilars still to come have an obstacle course ahead of them.
Zarxio's immediate problem is a patent dispute with Amgen, the maker of the reference biologic it copies, Neupogen. The enabling legislation for biosimilars specifies an elaborate information-sharing process, nicknamed the "patent dance," intended to prevent patent disputes.
It hasn't worked out that way. In October 2014, Amgen filed a complaint in U.S. District Court in California alleging that Sandoz failed to follow the required dance steps and provide proper notice about its biosimilar application. That back and forth went on until two months ago, when Amgen filed a motion for an injunction to prevent Sandoz's launch of Zarxio. A hearing for the injunction was scheduled for mid-March as this article went to press.
The legal maneuvering appears to be focused on the merits of an injunction rather than the more important issue of whether the courts will affirm the patent dance as the correct process for resolving legal disputes involving biosimilars. "Patent disputes are a daily event in the pharmaceutical industry," says Kurt Karst, JD, at Hyman, Phelps, & McNamara. "The issue here is whether the patent dance is the mandatory process for resolving disputes or if it is permissive." The legal action so far is not going to be the last word, in Karst's view, no matter what the court decides. Future biosimilars are also certain to face additional legal challenges, he says.
Profitability in doubt
Health plans and employers have lobbied for biosimilars for years, saying that high-cost biotech drugs with expired patents should face lower-cost competition, mimicking the process for generic drugs. A 2014 Rand analysis predicts that biosimilars will reduce U.S. spending on biologics $44.2 billion through 2024, about 4% of total biologics expenditures. The Rand analysts estimated that the actual savings could range from $13 billion to $66 billion, depending on how FDA regulations unfold and the number of biosimilars that come to market.
Biosimilar applicants: 1 approved, 4 to go
The FDA says five companies, including Sandoz, have made public announcements about their biosimilar applications.
Manufacturer (product)
Active ingredient
Reference product
Sandoz (Zarxio)*
filgrastim
Neupogen (Amgen)
Celltrion
infliximab
Remicade (Johnson & Johnson)
Apotex
pegfilgrastim
Neulasta (Amgen)
Apotex
filgrastim
Neupogen (Amgen)
Hospira
epoetin alfa
Epogen (Amgen) and Procrit (Johnson & Johnson)
*FDA approval announced on March 6, 2015
It's increasingly difficult to estimate the economic impact of biosimilars. Much will depend on market penetration, which hinges on how many products are brought to market. A new analysis by Prime Therapeutics predicts that the only biosimilars to be profitable will be those that compete with blockbuster and near-blockbuster reference biologics. The report estimates which biosimilars would exceed their development and marketing costs. In the most likely scenario, a biosimilar will be profitable only when average annual sales of its reference biologic exceed $898 million.
Buy-and-bill affects marketing
Biosimilars are already successful in Europe, where national health systems are the payers. In fact, in Eastern Europe, some biosimilars have totally replaced brand-name biologics.
In the United States, the success of biosimilars will be heavily dependent upon the distribution channel. "The majority of the first biosimilars will not be managed by PBMs or sold through retail pharmacies, so their success will depend on the marketing and detailing," says Gillian Woollett, a senior vice present at Avalere Health.
Zarxio falls into this category; in much of the market, it falls under the medical benefit, allowing providers to buy and bill for it. That means the market share it grabs from Neupogen—and its price—will depend on the negotiating leverage and clinical acceptance of hospitals, infusion centers, and physician practices. As the provider sector is so fragmented with limited negotiating leverage and variable practice patterns, the commercial success of Zarxio is uncertain.
Especially in the early going, the commercial success of biosimilars may hinge on physician attitudes. "Physicians are afraid of biosimilars, but when you ask them why, most can't tell you," says Robert Rifkin, MD, a practicing oncologist and medical director of biosimilars with McKesson Specialty Health and the US Oncology Network. In his opinion, physicians do not fully understand biosimilars: "Everyone wants more evidence and asks, 'Where are the clinical trials?'" Randomized controlled trials remain the gold standard in the eyes of physicians, but the biosimilar approval pathway does not primarily rely upon that kind of clinical data.
"Everybody wants more evidence and asks, 'Where are the clinical trials?'" says Robert Rifkin, MD, of McKesson Specialty Health.
"Clinical data are not the basis for determining biosimilarity; the criterion is analytic high similarity," Woollett says. "A head-to-head comparison of the applicant to the reference product using state-of-the-art analysis of multiple structural and functional characteristics establishes biosimilarity and is also the basis for extrapolation."
This head-to-head comparison is so important the FDA says there is no formal requirement for clinical studies. The need for clinical studies is determined by the FDA after the applicant presents its head-to-head comparison, notes Woollett: "If they can't show high similarity there, then their candidate can't be a biosimilar."
"In theory, you can get approval for a biosimilar without ever treating a patient if you take the FDA's guidance about the importance of analytics to the extreme," says Rifkin.
Another factor that will play a role in the success of biosimilars is the type of approval granted by the FDA. The FDA can approve biosimilar applicants as either biosimilar or interchangeable. Biosimilars must be highly similar to the reference product, without any meaningful clinical differences.
An interchangeable biologic must meet the requirements for approval as a biosimilar but also have evidence behind it that shows that the safety and efficacy of alternating between it and the reference drug is the same or better than just taking the reference drug.
The FDA wants an additional human clinical trial as part of the requirements for approval as an interchangeable biosimilar. That study is expected to be a clinical switching study involving the reference product and the biosimilar.Although Zarxio was approved as a biosimilar, Sandoz has already completed a switching study of it. The FDA asked Sandoz to apply just for biosimilar status because biosimilars are new, and the agency wants to proceed cautiously.
Generic drugs are identical to their brand-name counterparts, and many states have laws that either require or permit pharmacists to substitute with a generic medication unless the prescriber indicates "do not substitute."
A biologic that is approved as a biosimilar may not be substituted automatically for its reference product. An interchangeable biosimilar may be substituted, depending on state law. As of September 2014, eight states had biosimilar substitution laws.
What's in a name? A lot
The FDA has yet to establish a policy for naming biosimilars. The active ingredient in Neupogen is filgrastim. For Zarxio, the FDA assigned "filgrastim-sndz" as a "placeholder nonproprietary name" for its active ingredient.
The naming convention for biosimilars is critical to their success. Because biosimilars are only highly similar to their reference products, the manufacturers of original biologics want to prevent biosimilar manufacturers from using the same product name. Likewise, if the same product name is assigned to the biosimilar, it will enhance the perception among prescribers and patients that the biosimilar is the same product as the original biologic. The FDA says it intends to resolve this issue soon.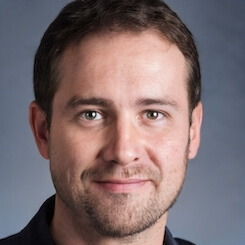 Paul Lendner ist ein praktizierender Experte im Bereich Gesundheit, Medizin und Fitness. Er schreibt bereits seit über 5 Jahren für das Managed Care Mag. Mit seinen Artikeln, die einen einzigartigen Expertenstatus nachweisen, liefert er unseren Lesern nicht nur Mehrwert, sondern auch Hilfestellung bei ihren Problemen.