Medco's 'gaps in care' approach saves $900 million by targeting 15 chronic conditions
Its costs exceed $177 billion annually. It results in 125,000 deaths, nationwide. Nonadherence to medication is so prevalent that about half of the 3.2 billion prescriptions issued in the United States are not taken as directed.
To encourage compliance, Medco Health Solutions tried an innovative approach. The result? "For people nonadherent at any point in time, we can get 75 percent of them back on therapy in about 12 weeks," reports Glen Stettin, MD, chief medical officer.
"The member needs to know only one phone number, one Web site for questions, one address if you mail," says Medco's Glen Stettin, MD.
How did the company do it? Back in 2004, as data analysis technology improved, Medco's staff found that half its patient population has some chronic condition requiring daily medication. These meds account for 96 percent of Medco's drug costs and about 75 percent of total medical costs for its 65 million members.
"We started segmenting our data to find areas with sufficient volume to merit training a pharmacist to specialize in [just] one common chronic condition," the Medco CMO recalls.
Identifying six widespread conditions, Medco offered certification training to its pharmacists in different locations. Response was strong. "A majority found this an exciting, innovative concept in pharmacy," says Stettin.
"It would give them a cause they could rally around, with metrics so they'd know how they were doing."
Gradually, as Medco identified 15 common conditions — including diabetes, cardiovascular disease, and pulmonary illness — the specialist pharmacist approach became the foundation of its operations. "This is our business model," declares Stettin.
"We created a new way to practice pharmacy."
How it works
Under the new model, the 1,500 specialist pharmacists — approximately half of Medco's pharmacists — target what the company calls "gaps in care." The most common gap is adherence. Another is an "omission gap," when no evidence indicates that a particular therapy was considered by the physician, although it may be part of the standard treatment regimen for that condition. In 2010, Medco closed 2.3 million gaps in care, with an estimated total health care savings of about $900 million.
Affordability is a key area, Stettin notes. "Even though a patient has coverage, for a [diabetic] taking eight to ten medications a day, that adds up on a fixed income. We help patients understand lower-cost, generic, or available options from our formulary, and that mail order, or getting a larger supply, can save money." The pharmacist will also attempt to take out a med that may not be necessary.
Safety checking is crucial. With Medco able to view over-the-counter medications that members get through its retail pharmacy network, "a big question," says Stettin, "is who it's for and how to use it." A specialist pharmacist learning that it's for the member can check the product against that patient's prescriptions. "For instance, if we see someone on warfarin ordering aspirin, we can discourage them from buying it, or suggest safer alternatives."
People using Medco mail-order are notified that if they have one of the 15 chronic conditions, they're entitled to a specialist pharmacist's services, which include attention to affordability, adherence, omissions, and co-morbidities.
Some conditions even have an additional safety program. For anyone starting on insulin U500, a specialist pharmacist checks with him about how he uses it.
"Several times a week, we have to make a change because, for example, someone is using the wrong syringe for that medication," Stettin reports. One woman said, "I've been on this for four months, and it's not working well."
Checking her prescription, the pharmacist discovered she'd been taking U100! "Because specialist pharmacists see the same condition and medications every day, they know how to talk to the patient and the physician about it, how to ask the questions and find the facts."
Each condition has at least one "Therapeutic Resource Center" (TRC) in a separate location, to take care of what Stettin calls "the whole patient." Several hundred specialist pharmacists are based at two TRCs for Medco's five million diabetes patients, along with several diabetes educators. Three cardiovascular disease TRCs serve 11 million patients. Other large TRCs are pulmonary (5.8 million) and neuroscience (10.3 million). Some TRCs have a nurse who makes home visits.
"We want pharmacists committed to a specialty, who want to do counseling," observes Stettin. "The clinical relationship is the heart of Medco's program. We make an effort to have our pharmacists develop the level of patient care and service that any of us want for our own family."
Trained in how to discuss adherence, specialist pharmacists call a patient when they spot nonadherence (for example, based on refills). "If you ask a patient, Are you taking your medication? it's socially unacceptable to admit that you're not," Stettin explains. A more subtle approach — such as, "a lot of people may not take a medication exactly the way it's prescribed. Do you ever miss a dose? For what reason?" — often evokes candor. "People may say they forget, or had a side effect. Getting at why that member isn't taking a medication leads to exploring how we can help overcome the individual barrier."
For practice development, Medco gets a patient's permission to record a telephone counseling session. "We have people who listen and coach pharmacists on what they do well, and what they could do better. Pharmacists can also listen to their own recordings, and learn that way, too," Stettin notes. "We constantly measure how the specialist pharmacists are doing at eliminating omissions and other gaps in care."
If a member prefers, a pharmacist will alert him to any noticed problem, such as a late refill order, by way of www.medco.com. Any member opting for "click to call," by simply entering his phone number on the Web site, is assured of a specialist pharmacist's callback within two minutes of any question posted.
For each chronic condition, specialist pharmacists are alert to common problems. Someone noticed that many asthma patients were frequently ordering rescue inhalers.
"But for most people with asthma under control, an inhaler should last a month or more," Stettin explains. "Through our campaign to reduce rescue inhaler use, we found that most people didn't need as many as the prescriptions required. The right amount of controller medication reduced the quantity of rescue inhalers. Patients didn't realize that without symptoms, they don't need the inhaler."
One in five Americans is a member of Medco, through its thousands of clients, comprising national and regional health plans, employers of all sizes, labor organizations, and federal, state, and local government agencies.
"Gaps in care may sound overly complicated," Stettin reflects, "but we've done much analysis to make this a good service experience for patients and their families, and as simple as possible for the patient. The member needs to know only one phone number, one Web site for questions, one address if you mail. And we'll bring the best pharmacist and pharmacy resources right to you, to help you."
Specialist vs. generalist
"Pharmacists always believed that they can affect medication therapy and proper compliance and identify adverse reactions," observes Allan Zimmerman, national pharmacy practice director for the human resources services group at PricewaterhouseCoopers.
Now, increased national dialogue about health care reform, quality, and cost containment "creates a more holistic look at compliance programs and their value in delivering better care and outcomes. Payers are understanding how generalist and specialist pharmacists in this role can affect quality, cost, and coordination of care. Acceptance is broadening."
Previously, Zimmerman suspects, many payers were dubious about potential ROI. "In a PBM-based initiative, they viewed it as a vehicle for the PBM to increase revenue, even with adherence as the focus."
Marissa Schlaifer, RPh, agrees. "Pharmacists have a level of expertise that helps them identify a patient's medical problems," says Schlaifer, director of pharmacy affairs for the Academy of Managed Care Pharmacy. Pharmacists can prevent adverse drug reactions, make sure patients are on the most appropriate medication, and identify others they should be taking.
"Most people don't realize that pharmacists look at not only a diabetic patient's current medication, but also at whether he's taking care of other potential problems, such as kidneys," says Schlaifer.
Industry trend?
"Substantial data show that the use of pharmacists for adherence, patient education, and reconciliation provides value in lowering cost and raising quality of care," says Zimmerman, a registered pharmacist.
In one study of a PBM's members with diabetes — which often has non-compliance rates of 50 percent or more — the payer saved $600 per patient annually through pharmacist counseling and coaching.
For some disease states, with active pharmacist intervention, every dollar spent can bring a return of nearly $5, notes Zimmerman. Documented return on investment includes decreased hospitalization and fewer emergency room visits.
"Our health care system, for too long, has not tapped into a valuable source for educating plan members to increase compliance, by integrating their pharmaceutical care into overall health care, through pharmacy practitioner counseling and intervention," says Zimmerman.
"We're already seeing results showing the effect of using pharmacists for these purposes."
"Pharmacy has evolved from where it was 30 years ago, when we had fewer chronic care medications," observes Merritt.
"We have moved from a surgical emergency system to a wellness-based system: Rather than perform that heart surgery, we prefer to prevent it by way of medications. That growing preventive model requires more and more specialization among pharmacists," he says.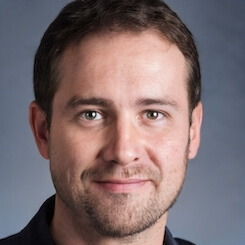 Paul Lendner ist ein praktizierender Experte im Bereich Gesundheit, Medizin und Fitness. Er schreibt bereits seit über 5 Jahren für das Managed Care Mag. Mit seinen Artikeln, die einen einzigartigen Expertenstatus nachweisen, liefert er unseren Lesern nicht nur Mehrwert, sondern auch Hilfestellung bei ihren Problemen.