As costs for treating back pain skyrocket, some stakeholders turn to a team approach featuring this little-used specialist.
Football or futbol? The senior leaders in American health care grew up in an era of punt, pass, and kick. American society is transitioning toward the international game with a round ball, which requires blurring of roles and where those who control the midfield win the game.
It's analogous with what's going on in back pain treatment. At more than $100 billion per year in direct and secondary costs, back pain is the most expensive benign condition in all of medicine.
The medical specialty of physical medicine and rehabilitation has been around for more than 70 years, but its role as an important midfield player in spine care has evolved only recently. The physiatry midfield players—extensively trained in musculoskeletal diagnosis, team leadership, and management of disability—were not as in demand by health care systems that were content to have their profitable and skilled quarterback spine surgeons run their spine care system. Most musculoskeletal physiatrists went off on their own, essentially quitting football and trying out for cross country.
But changes in payment structures mean that health care systems have to squeeze quality and profitability out of the whole spectrum of spine care, and physiatrists are getting a closer look. Whole-system improvement can be discussed in terms of acute (0–6 weeks), subacute (6–12 weeks), and chronic (more than 12 weeks) pain and disability.
Acute pain
Most back pain waxes and wanes, getting better and returning on its own. So the role of a clinician in acute back pain is to detect dangerous causes, provide treatment, and prevent future harm. However, there is ample evidence that primary care physicians (PCPs) need help in that role. Overuse of advanced imaging by PCPs and the adverse consequences to the patient are well established. No medication or therapy substantially alters the long-term course of acute back pain, yet PCPs order expensive and unnecessary treatments.
With back pain, should health systems and payers bypass PCPs in favor of physiatry, as they have with optometry, psychology, and podiatry services? Most health systems do not have enough physiatrists to do this. However, tight integration of the initial treating clinician and physiatry can make a difference. For example, there is good evidence that initial management by physical therapy can be effective, but physical therapists are not trained in the two most costly aspects of acute care—dangerous diseases and psychological barriers to recovery.
In a prospective controlled trial, we instituted a complex teamwork consulting process between emergency medicine and physiatry. It included education of emergency staff and clinicians, as well as the commitment of a physiatrist to see patients within 48 hours if requested. The coordinated project resulted in an 80% drop in one-month "bounce back" patients, less use of narcotics, and an increase in detection of "real" dangerous disease.
Subacute pain
Subacute pain is a place of transition, where the expertise lies outside of primary care. Diagnostic tests including magnetic resonance imaging and electrodiagnosis may drive treatment, yet most cases at this point are not diagnosable with either test. This makes skill in examination critical. Potentially appropriate treatments include surgery, injections, medications, therapy, or watchful waiting for resolution. Treatment is also driven by expert opinion on the adequacy of previous therapy, an understanding of functional needs such as work demand and ergonomics, and the risk of future disability. These are inherently physiatric skill sets. Still, in most health systems, PCPs will try to hang on to the ball or pass way upfield to the surgeon.
We required a midfield pass in a project with Priority Health, a major insurer in Western Michigan. The insurer required a physiatrist consultation on all nonemergency patients referred by PCPs to a surgeon. The results were dramatic, with a 25% drop in surgery, a 12% decrease in overall spine-related cost per member per month, and continued patient satisfaction. The incidental 17% drop in advanced imaging such as MRI and CT rivals the best outcomes of any intervention aimed directly at these costs. While surgical overutilization is often cited as a problem, this study also highlighted the opposite side of the field. The PCPs were making inappropriate referrals.
Other health systems are beginning to look at this model. It requires some sophistication and courage to lay off a quarter of your spine surgeons—the smartest and richest specialists in a local health care system. John Fox, MD, Priority Health's senior medical director, did an artful job of preparing the clinicians and the community for this radical change in patient flow. He was aided by local physiatrists who had credibility equal to their surgical colleagues. Inevitable efforts by the surgeons to work around the process involved claims of delay in care, misinformation, and an increase in "emergency" cases to bypass the system. Those who intend to emulate the program should ensure they have enough physiatrists.
Chronic pain
Not only is chronic back pain one of the most devastating and costly disorders our society faces, doctors hate it. PCPs tire of ongoing narcotics arguments with depressed dysfunctional unemployed patients who carry "by the way, doc" disability forms in their back pockets. Surgeons see clinic rooms filled with their failures instead of new chances to cure. They send the failures to pain proceduralist doctors trained in anesthesia and physiatry.
Injections are not useless, but they do not address the core cause of disability and distress. Pain physicians who don't have other skills or interests are rewarded financially for repeating their failed procedures rather than managing the patient. So we frequently see abusive injections followed by opiates well monitored by a physician extender whose prepopulated notes are unchanged from month to month.
We call this problem chronic back pain. However, the disability and distress relate more strongly to psychological disease, social stress, and profound physical deconditioning. Dozens of research articles have shown that attacking these problems—instead of just pain—results in less pain, fewer operations, and decreased health care utilization overall. Thomas Mayer, MD, medical director of the Productive Rehabilitation Institute of Dallas for Ergonomics (PRIDE), has developed a multidisciplinary rehabilitation protocol that shows it's possible to take such an approach.
Why are these successful programs not available? Partly, it's financial. Primary health insurers avoid paying for treatment of work disability, leaving the employer (their ultimate customer) or Social Security (us) to pick up the lifelong tab for ongoing disability.
We have been studying a solution called the spine team assessment. The single-visit multidisciplinary assessment is independent of any specific treatment protocol. One study of 500 cases showed that the resulting recommendations ran the gamut, from halting treatment to surgery to a multidisciplinary team approach to addiction management to health club membership. A sophisticated "case law" process has evolved into logical treatment recommendations. This codified, reproducible, yet creative process allows neophyte teams to behave as if they have decades of experience in providing advice.
Because the single visit is less expensive and more easily scheduled, it is a rapid solution for surgeons, PCPs, and insurance case managers. It's more valuable for patients who come from a distance to leave with a comprehensive plan after one visit. The comprehensiveness causes both the referring clinician and the patient to feel that no stone is left unturned.
This augments consensus among patients, clinicians, and insurers about how to settle on a treatment plan for chronic back pain. In the most difficult circumstances, objective evidence of psychiatric distress, physical deconditioning, and complex social requirements help payers and clinicians commit to more intensive programs when they are needed.
There are real barriers to making these changes within health care. There must be managerial alignment and appropriate incentive at all levels for a health care system to bring together the core spine team, along with space, logistics, marketing, informatics, and quality improvement processes. The team needs to answer to the same boss.
Cultural barriers will persist. This approach is simply different from the way health care has been played for the last half century. And that game is not over yet. Work done by John Toussant, MD, the CEO of ThedaCare (one of the best performing ACOs in the country), has shown that simply being a great performing ACO does not mean profitability.
Flexibility needed
The old pathway of do more, pay more, needs to be sustained as long as it is critical to the viability of a health care system. However, without the flexibility that occurs when the system controls the midfield, it will not be able to change rapidly when sudden permutations in payment and incentives require rapid change.
Physiatrists can control the midfield, and that makes it a whole new game.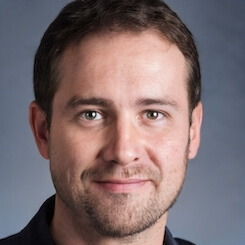 Paul Lendner ist ein praktizierender Experte im Bereich Gesundheit, Medizin und Fitness. Er schreibt bereits seit über 5 Jahren für das Managed Care Mag. Mit seinen Artikeln, die einen einzigartigen Expertenstatus nachweisen, liefert er unseren Lesern nicht nur Mehrwert, sondern auch Hilfestellung bei ihren Problemen.