As states continue to pass laws intended to restrict abortion, some groups see telemedicine as a way to provide access for the procedure.
A recent study by a group led by Planned Parenthood and one conducted by Gynuity Health Projects, which provides research and technical assistance on reproductive health issues, found that medication abortions—two pills that end the pregnancy—conducted via telemedicine are just as safe as medication abortions conducted in person. Medication abortions have become increasingly common. Figures from Planned Parenthood, the largest single provider of abortions, showed that 43% of abortions performed at its clinics were medication abortions in 2014. In some states, medication abortions accounted for more than 60% of abortions.
With medication abortions via telemedicine, patients consult with a provider by videoconference and then receive a prescription. The first pill, mifepristone (sold under the brand name Mifeprex), blocks progesterone so the lining of the uterus thins and prevents the embryo from implanting. The second, misoprostol (sold as Cytotec), causes contractions and expels the embryo through the vagina.
"Telemedicine is used in every area of medicine. This is just another example of the way technology can be safely used in medicine to improve access in health care," says Daniel Grossman, MD, a professor at the University of California–San Francisco and director of the university's research group, Advancing New Standards in Reproductive Health (ANSIRH). Grossman has been an investigator on several studies on abortion via telemedicine, including the most recent one by Planned Parenthood. Despite the growing acceptance of telehealth for a wide range of medical care, the Guttmacher Institute, which researches reproductive rights, says 17 states require the prescribing clinician to be physically present when dispensing the drugs used for a medication abortion, a restriction that effectively prohibits the use of telemedicine for abortion.
Restrictions on insurance coverage
Other factors may also have a limiting effect on telemedicine abortion. Providers of telemedicine services of any kind tend to be reimbursed at lower levels than providers of in-person services. Plus, many states have put restrictions on insurance coverage of abortion. For example, 11 have laws that put some kind of limit on coverage of abortions by private insurance plans sold in the state, according to the Guttmacher Institute. Twenty-six have put restrictions on abortion plans sold on the ACA exchanges, and 22 have put abortion restrictions on insurance for public employees.
In their recent study, Grossman and his colleagues examined records of nearly 6,000 patients who received medication abortions either in person or via telemedicine at 26 Planned Parenthood clinics in Alaska, Nevada, Idaho, and Washington. More than 700 patients under-went medication abortion via telemedicine and more than 5,200 underwent in-person medication abortions. The study found the abortion didn't end the pregnancy in just 0.5% of the telemedicine patients, compared with 1.8% of those who had in-person medication abortions. The results also showed that 1.4% of the telemedicine patients had to undergo aspiration procedures for such issues as persistent pain or bleeding compared with 4.5% of the patients who had an in-person medication abortion. No deaths were reported with either group. The findings were published this August in the journal Obstetrics & Gynecology.
A 2015 study published in the same journal reviewed medication and surgical abortions performed at Planned Parenthood in Los Angeles from 2010 to 2013. It examined the records of more than 30,000 women who underwent an abortion. It found both types were equally effective in terminating pregnancy, while 2.1% of those who had a medication abortion required an unanticipated aspiration, compared to 0.6% of those who had a surgical abortion.
"As access to abortion shrinks across the country, telemedicine is one strategy for expanding patients' access to safe, legal abortion, including those living in remote or rural areas," Julia Kohn, the lead author, said in a press release from Planned Parenthood. Kohn is national director of research, evaluation, and data analytics for Planned Parenthood.
With the Gynuity project, called TelAbortion, providers had videoconferences with women in eight states "wherever people could get privacy," says Erica Chong, a director at the organization. In some cases women talked to providers from their cars during a lunch break or in the bathroom of their workplace. Afterward, the medication was mailed to the women's homes.
The Gynuity project was done under the FDA's Investigational New Drug application. Under current FDA regulations, pharmacies can't dispense mifepristone (they can dispense misoprostol, however). Instead, mifepristone has to be given out at a medical facility. The Gynuity study also found that telemedicine medication abortion to be just as safe as in-person medication abortion. The results were reported in June 2019 in the journal Contraception. Chong is hoping the study's findings will prompt the FDA to loosen the regulations governing mifepristone prescription.
Calls made to end telemedicine ban
The American College of Obstetricians and Gynecologists issued a 2014 opinion calling for increased access to abortions, including ending telemedicine bans, federal and state restrictions on public and private insurance coverage for abortion, and medication abortion restrictions.
But since the start of this year, nine states have passed laws that restrict abortion; one of those laws seems likely to result in a new Supreme Court ruling on abortion. Under Roe v. Wade, women have the right to seek an abortion until the fetus would be "viable" outside of the uterus. Alabama passed a new law that would forbid abortions unless a woman's life is endangered. Six other states want to limit abortions to the first six or eight weeks of pregnancy. None of the laws have taken effect yet, partly because of numerous legal challenges.
Meanwhile, New York and other blue states are taking steps to make their abortion laws less restrictive. The wide political divisions on abortion rights and access are getting even wider.
After 28 years of publishing, our last issue of Manage Care was December 2019.
While sad, we have much gratitude for the many writers, editors, researchers, reviewers, salespeople, and advertisers who kept us going and made Managed Care a standout publication. And not to be forgotten, we thank you for reading our publication and visiting our website.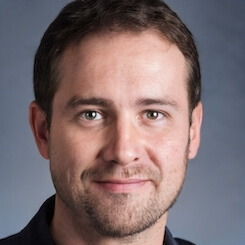 Paul Lendner ist ein praktizierender Experte im Bereich Gesundheit, Medizin und Fitness. Er schreibt bereits seit über 5 Jahren für das Managed Care Mag. Mit seinen Artikeln, die einen einzigartigen Expertenstatus nachweisen, liefert er unseren Lesern nicht nur Mehrwert, sondern auch Hilfestellung bei ihren Problemen.