All eyes are on the fate of Roe v. Wade, but the Trump administration's Title X family planning rules are also the subject of a fierce legal battle.
It's not the kind of language you expect to read in a judge's written ruling issuing an injunction. The final revised rule that HHS posted in February for the Title X family planning program is "a solution in search of a problem" and "a ham-fisted approach to health policy." With those words, U.S. District Judge Michael McShane issued the second nationwide preliminary injunction against the rule within a week, setting up another venue in which pro-choice advocates are facing off against conservatives determined to cut off another path for women to get abortions.
Title X spends $285.6 million on family planning services for about four million people annually, HHS reports. The House Appropriations subcommittee would bump that up to $400 million next fiscal year, but that probably will get slashed by a Senate–House conference committee—if it even gets that far. Planned Parenthood is the largest recipient of Title X funds.
The new Title X rule requires "clear financial and physical separation" between Title X grant recipients and programs and facilities "where abortion is a method of family planning." The rule would also prohibit Title X grant recipients from referring for abortion—the so-called gag rule, a characterization that Trump administration officials and supporters of the new rule reject. Clinics would also be required to tell parents when a minor seeks services.
If the government pays, it gets to control the message, argues Kevin Theriot of the Alliance for Defending Freedom, which supports the new Title X rules.
The new rule is taking the conservative challenge to abortion into a battlefield that has been controlled by Democrats, thanks to Congressional action over the past three decades, including, in no small part, the ACA. Obama appointees issued both of the temporary injunctions blocking the rule.
Anti-abortionists point to the similarities between the newest rule and the Reagan-era rule that the Supreme Court Case upheld in 1991. But a lot has happened since. The legislative foundation underlying the Title X rule may have shifted to favor the pro-choice position, even as the prospect of the Supreme Court overturning Roe v. Wade seems to be more likely.
However, in late June, there was a pivot. A three-judge panel of the U.S. Court of Appeals for the Ninth Circuit sided with the Trump administration, which had challenged the injunctions, and ruled that the new Title X rule could go into effect. The Department of Justice put out a statement saying that it was pleased with the judges' decision and confident that it would "ultimately prevail." Planned Parenthood President Leana Wen was quoted as saying that the court ruling would have a devastating effect on the women who depend on its services. The Washington Post reported that Planned Parenthood could lose $60 million in funding.
The enactment of restrictive abortion laws in Alabama, Missouri, and other states have garnered a great deal of attention—and with good reason. But what's happening with Title X also bears watching.
Both sides in the Title X battle like their chances, but only one can win. And it may not get settled until the increasingly conservative Supreme Court picks a winner.
From a different time
HHS finalized the new Title X rule earlier this year after receiving more than 500,000 comments when they were first proposed in June 2018.
Historically, Title X is a manifestation—some may call it a relic—of a different time; that is, when Congress engaged in bipartisanship to actually pass meaningful legislation and the president actually signed it.
A Congress controlled by Democrats set up Title X in 1970 to provide family planning services. President Richard Nixon, a Republican, signed the legislation into law. The Senate passed it unanimously; the House, by a 298–32 vote. Over the years, Title X was expanded. In 1972, Congress authorized use of Medicaid funds to support family planning for low-income women. Three years later (and two years after the Roe v. Wade decision) Congress authorized a national network of family planning centers. Historically, though, Title X has never included funds for abortion services.
Title X regulations remained relatively unchanged until 1988 when the Reagan administration issued a rule to require grant recipients to separate their Title X programs—both physically and financially—from abortion-related services. The rule also prohibited Title X fund recipients from counseling or referring clients for abortion or to use their Title X funds for lobbying or legal defense in support of abortion. In 1991, the Supreme Court upheld those rules in Rust v. Sullivan, but in 1993, the Clinton administration suspended them. Three years later, Congress clarified that the ban on abortion funding did not prohibit the "nondirective" counseling of pregnant women. As Judge McShane noted in his ruling on the most recent HHS rules, this congressional mandate has appeared in every subsequent Title X appropriation since.
Then came the ACA in 2010, in which Congress placed limits on HHS rulemaking—specifically, barring rules and regulations that create "unreasonable barriers" or "impedes timely access" to care and restrict provider–patient communications on treatment and health care options. This section of the ACA was added to allow doctors to discuss all treatment options with patients in any situation, including abortion in a pregnancy. It didn't alter the ban on using Title X funds to pay for abortions.
No real choice
Judge Stanley Bastian, in issuing the first preliminary injunction of the HHS rules, declared that Title X centers would face a "Hobson's choice that harms patients as well as providers" under the new rule. He noted the government's response to the case was "dismissive, speculative, and not based on any evidence," and would severely impact access to family planning services.
Separate from the injunctions and Ninth Circuit ruling in June is the case on the merits of the suits brought by Washington State and Oregon. The legal process that will decide that case will probably take much longer to play out. "The case on the merits is what will stop the rule permanently," says Audrey Sandusky, the communications director for the National Family Planning and Reproductive Health Association.
Two buckets
Carrie Flaxman, staff attorney at Planned Parent­hood, explains that the merits of the case center on "two buckets" of arguments.
First, the gag rule violates the "nondirective" nature of counseling protected by Congressional appropriations since 1996. "The Affordable Care Act has further constrained HHS discretion in rule making and makes it clear that rules like this that restrict access to care are prohibited," she says. Bucket two is the way HHS went about making the rule. "Agencies cannot act arbitrarily and capriciously; they have to justify reasons for the rules," Flaxman says.
How arbitrary and capricious is the rule? "Providers in about half of our programs say they won't be able to participate in Title X," she explains. "Planned Parenthood serves about 40% of the people in the program—low-income people, people of color—and HHS has failed to take that into consideration."
But Kevin Theriot, a senior attorney at the Alliance Defending Freedom, a group that filed a brief supporting administration and the new Title X rule, notes that the injunctions have come from courts within the Ninth Circuit, which has a track record of being unfriendly to a variety of Trump administration policies, notwithstanding the ruling in June. In its appeal of the injunctions, the Trump administration's DOJ is relying on a key principle of Rust v. Sullivan, Theriot says: "The government, when it's paying for the message to be sent, gets to say what the message is."
Trump-appointed Justice Brett Kavanaugh may end up ruling on Title X rules as well as Roe v. Wade.
Pro-life conservatives may be angling to have this fight over Title X rule end up at the Supreme Court, which now has two Trump appointees, Neil Gorsuch and Brett Kavanaugh.
The fate of Roe v. Wade is, by far, the main event of the legal fight over abortion, but Title X is becoming an increasingly important contest on the undercard.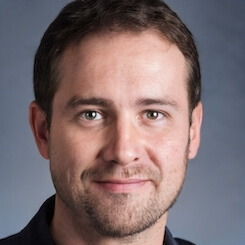 Paul Lendner ist ein praktizierender Experte im Bereich Gesundheit, Medizin und Fitness. Er schreibt bereits seit über 5 Jahren für das Managed Care Mag. Mit seinen Artikeln, die einen einzigartigen Expertenstatus nachweisen, liefert er unseren Lesern nicht nur Mehrwert, sondern auch Hilfestellung bei ihren Problemen.