Is it worthwhile for even a computer-shy physician to spend a little time investigating the Internet and other online services? You bet it is. Here are some of the ways these resources can work for you.
Contributing Editor
To a technophobe, "cyberspace" may seem as foreign the surface of Mars, and almost as threatening. But if you are uncomfortable with computers and don't go online, you're missing out on a professional revolution. Thousands of physicians are using commercial online services and the Internet, perfecting information-sharing techniques that may become a standard part of 21st-century medical practice.
Online, physicians and other clinical professionals are polishing up practice guidelines, participating in conferences, conducting entire continuing medical education courses and searching out educational materials for their patients. Your colleagues are publishing clinical research, passing on prescribing experiences, sharing benchmarking information and talking out tricky financial issues such as capitation management and managed care deal-making.
To give you an idea of how you can benefit from your online time, Managed Care has collected real-life examples of how the Internet has made your colleagues' lives easier. After reading, if you're ready to do some exploring on your own, check out "A Few Online Resources To Try."
The main thing, cyberdocs say, is to just get started. It won't be long before the online universe is just one more tool, as familiar as a stethoscope and just as versatile in a different way.
Talk with your health plan
If you're with one of Humana's health plans, the simplest way to get updated plan information may be to turn on your computer. Doctors can download formulary information, clinical practice standards, coverage updates and referral guidelines from Humana's section of a service called Physicians' Online.
"What I want to do is have Physicians' Online as the primary means of communication between our market offices and the doctors' offices," says Quality Management Director James Mumford, M.D.
Humana has sent 40,000 contracted physicians the Physicians' Online software. They load it into their computers and dial up — some of them, that is. So far, Mumford has only managed to get 10 percent to try out the service, but he hopes their number will grow dramatically.
Nearly all of Humana's physicians are in independent practice associations, and it's not always easy to get timely information out to this vast body of nonemployees through the mail. Plan information can actually be outdated by the time it arrives in a physician's mailbox.
"Managed care organizations' need to communicate directly and more efficiently with member physicians will drive them to pursue online opportunities," notes Steve Zatz, M.D., Physicians' Online president and chief executive officer and a former U.S. Healthcare executive. "Managed care organizations are geographically diverse. Our service provides managed care the tools to communicate with physicians and disseminate guidelines to them."
Physicians' Online also will help doctors communicate with one another. The service provides a number of forums on topics of interest, including H. pylori, AIDS and health care reform. Users can access many major medical databases, including MEDLINE, AIDSLINE and CANCERLIT, as well as drug databases. Moreover, drug companies, not doctors, are paying for all this. Doctors use most services free. Pfizer, for example, is backing Humana's area on Physicians' Online.
Other health plans are working on similar applications. Take Aetna Health Plans of Arizona, which already offers online descriptions of its services and 24-hour member access to up-to-date physician information. In coming years, Aetna physicians will be able to do many of the administrative chores they now dread through the Internet area called the World Wide Web, says Richard Eidinger, M.D., M.B.A., president and CEO of Aetna Health Plans of Arizona.
Most people find the web, or WWW, to be the easiest way to use the Internet. Typically, one starts the program, clicks the mouse on a WWW address (Aetna/Arizona's is http://www.aetnaaz.com/), and in a moment is given menus of information and hypertext links — words or pictures that one clicks with the mouse to go directly to a particular topic. You don't have to spend a lot of time learning how to do it; the basics become obvious in a few minutes.
"What we hope to do is to automate some of the conversations that naturally occur among physicians, Aetna, plan members and plan sponsors," Eidinger says.
In time, providers who have online access will use the web page to jump through a lot of the standard hoops, such as prior authorization requests.
"Optimally, what we'd like is to get rid of the hassle factor in managed care by allowing providers who have online access to do all the things they might otherwise do after waiting on hold on the phone," Eidinger says.
Other HMOs going online include HealthPartners (http://www.healthpartners.com/(link is external)), Blue Cross Blue Shield of Massachusetts (http://www.bcbsma.com/(link is external)), Kaiser Permanente's Georgia region, and FHP Healthcare's Arizona offices.
But the Internet does more than just ease communication between a health plan and a physician. It can facilitate and speed communications among doctors for any number of purposes, such as developing practice guidelines.
Embracing electronic mail
That's what Ken Pauker, M.D. (his E-mail address, not to be confused with a Web address: [email protected]) and his fellow anesthesiologists are doing. Pauker's group, South County Anesthesia Consultants Inc., which services three hospitals and three outpatient surgical sites in southern California, recently began revising guidelines for pre-operative testing.
Rather than haul a bunch of super-busy physicians into a single conference room, Laguna Beach, Calif.-based Pauker and his colleagues are exchanging electronic mail, or E-mail. "We are holding a cyber-forum within our group and building consensus that way," says Pauker, chairman of the department of anesthesiology at South Coast Medical Center Hospital, who has been on the net for just a year.
What's more, through the globe-shrinking magic of the Internet, Pauker's practice has solicited advice from anesthesia practices around the world. A practice member posted a query to the anesthesiology discussion group, which is a "list-serve," or computerized mailing list. This list is associated with GASNet, a WWW area devoted to anesthesiology. Organized and run by Keith Ruskin, M.D., at Yale Medical School, the list claims 1,000 members in the clinical practice of anesthesia from all over the United States and around the globe, including Australia, Japan, South Africa, Israel, Europe and Jamaica. GASNet's discussion list, one of countless medical discussion groups on the Internet, is roughly analogous to a conference in an auditorium. Participants may either get up in front of the room and address everyone (address E-mail to the entire list, which ends up in each individual's mailbox) or comment privately to individuals (send E-mail to one or more addresses of your choice).
Once Pauker has collected all of the responses to his query, he plans to post a summary on the list. That way, his colleagues will continue to learn from each other, a quick and easy feedback mechanism unlike anything the professional journals can offer. (To learn more about GASNet, visit its World Wide Web site: http://gasnet.med.yale.edu/). You may read recent and archived copies of the digest of the anesthesiology discussion group by following the links from the GASNet home page.
Serendipitous recruiting
Allen Parks, Ed.D., M.P.H., ([email protected]), found online services to be helpful in a way he hadn't expected. Parks, program director of behavioral health services for Lowell General Hospital in Lowell, Mass., was looking for a mental health technician. Parks subscribes to the online service called America Online, and one night just for fun he dropped into an America Online "interactive" chat area called "New Hampshire." Unlike an Internet mailing list, which receives messages and relays them to people on the list, and unlike an Internet newsgroup, where users send messages and others choose which ones to read from their titles, America Online's chat areas in-volve live interaction. Members type and send a line, which appears to everyone currently participating, labeled with the "screen name" of the member who typed it. Parks's screen name, for example, is MerlinNH.
That night, a man entered the New Hampshire area and began "talking" with Parks. He was a mental health technician who had recently moved to New Hampshire from California. His curiosity piqued, Parks asked for and received the man's résumé. A week later, Parks interviewed him and found him to be highly qualified. He hired his new America Online acquaintance, and the man has since proved to be a valuable employee, Parks says.
"Clearly, recruitment is one very important use that the net can serve, as it allows immediate communication between employers and applicants twenty-four hours a day," Parks says. Even when they aren't looking.
If you're looking for a new recruit — or a new position — you might want to check out a few of the Internet's medical employment sites. You might visit recruiter Al Todak's page (http://www.halcyon.com/prnmed/). Also, bear in mind that if you participate in professional mailing lists such as GASNet, members often post job listings to the entire membership. If you have a position to fill, those lists also might be the place.
When Orin Goldblum, M.D. ([email protected]) needed to dig up disease support information, he turned on his notebook computer and linked up to the World Wide Web. Goldblum, a clinical assistant professor of dermatology at the University of Pittsburgh School of Medicine, had taken a call from a patient's mother who wanted to find a support group for alopecia areata sufferers.
Goldblum had done his homework already. He opened his World Wide Web browser (the program used to "browse" or "surf" the web) and chose a "bookmark," the address of a Web site he had already recorded so that subsequent visits would require only a mouseclick or two. He visited the Dermatology Patient Support and Advocacy Groups site (http://tray.dermatology.uiowa.edu/SuprtGrps.html), a list of sites compiled by the Dermatology Nurses' Association. Within a few moments, he was able to give the mother the address and telephone number of the National Alopecia Areata Foundation in California.
If you want to try using the web as Goldblum did, you might want to visit Johns Hopkins Medical Institutions/InfoNet, which provides telephone numbers (and additional web site links) for support groups for a wide range of conditions.
Educate yourself
Busy though he was rearing four children and working a busy anesthesiology practice, Richard Clark, M.D. ([email protected]), managed to get in the course work he wanted. With a bit of scheming, Clark was able to take an entire course online at his state's only medical school.
He had been commuting 30 miles each way to Oregon State University, working toward a master of public health degree in biostatistics and epidemiology, while maintaining a practice at Lebanon Community Hospital, Lebanon, Ore. "Because of my call schedule, it was nearly impossible to take the courses I was interested in," Clark says.
Unwilling to give up his interests, Clark had an inspiration. He contacted a professor in preventive medicine who agreed to set up an independent study course on epidemiology and computerized medical records and information systems. Clark made the hour-long drive to the medical school and back only once, meeting with the professor and establishing the ground rules for his independent study. He did the rest of the course work using E-mail. He not only satisfied Oregon State's requirements, but his use of the Internet gave him access to expertise unavailable at his home university, he says.
Since that time, sold on the Internet's value, Clark has spent many an hour conducting online research. In fact, it was a piece of online information that helped him ace the long-distance independent study. "Once, while doing 'distance researching' on the Internet, I came across a brand-new, state-of-the-art review and position statement from the National Information Infrastructure Committee relating to public health information systems," Clark says. "Not only did this crystallize my readings in medical informatics for the course, it also provided me with some potential grant sources."
Anne Bilodeau is a business writer based in Rockville, Md.
They only look like gibberish
A decade ago your office letterhead probably didn't include a fax number. Tomorrow it may look naked it if it doesn't locate you in cyberspace. Here's what you should know about Internet addresses.
There are two common types of Internet addresses, and they are not interchangeable. One is a personal address, used for electronic mail. It has two parts, one referring to the person and one to the organization where the mail is sent. Sometimes the person's actual name is given; sometimes it is shortened or becomes a "handle" similar to the monikers heard on citizens band radio. The organization name can have two or more parts, separated by periods and usually ending in "edu" (for educational institution), "com" (commercial organization), "org" (noncommercial organization) or "gov" (government unit). They are separated by the @ character, which really does mean "at" in an E-mail address. Thus [email protected] is a person known online as MerlinNH at the commercial organization America Online. Addresses never include spaces.
The second type is the World Wide Web address, which may be for an individual or an organization. It starts with "http://www." and may continue with other elements. It is not a destination for messages, although sometimes you can leave a message, but a collection of information displayed in "pages." You'll sometimes see these addresses called URLs for uniform resource locators, although technically a URL could describe a part of the Internet that is separate from the web.
A few online resources to try
Ready to try looking online for information that can help you treat patients, administer your practice more effectively or meet the growing data requirements of managed care? Here are some places to start.
Fam-Med: Family Medicine Information Technology Resource. This Web site (http://apollo.gac.edu/(link is external)) focuses on the use of computer and telecommunication technology in family medicine, describes what takes place on the Fam-Med and Family-L (family medicine resource discussion) mailing lists, provides archives of discussions, conferences related to medical computing, a database of primary care computing individuals, and software reviews from the Journal of Family Practice.
MHCARE-L: Managed Health Care Mail List. Discussion of topics pertaining to managed health care and continuous quality improvement. To subscribe, send a message to [email protected](link is external). The body of the message should only contain the words: "subscribe MHCARE-L." For more information, contact Andrew Balas at [email protected]
QP-HEALTH: Health Care Quality Issues Mailing List. Discussion areas include information systems, ethics, health care regulation, human resources and quality of care and services. To subscribe, send a message to [email protected](link is external). The body of the message should only contain the words "subscribe qp-health." For more information contact Raymond R. Blank, QP Health's administrator ([email protected]).
If you don't see anything you like here, you might want to use the Internet "search engines," which will look for any term you provide. Notable search engines include the World Wide Web's Alta Vista, WebCrawler (http://www.webcrawler.com(link is external)) and Yahoo (http://www.yahoo.com(link is external)) sites.
For a much fuller listing, providing information on hundreds of additional discussion groups, visit the Medical Matrix site on the World Wide Web. These resources are sampled from Medical Matrix (www.medmatrix.org), which is maintained by Lee Hancock and Gary Malet, M.D.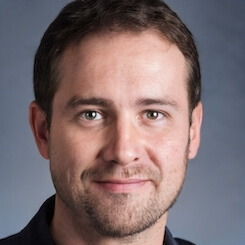 Paul Lendner ist ein praktizierender Experte im Bereich Gesundheit, Medizin und Fitness. Er schreibt bereits seit über 5 Jahren für das Managed Care Mag. Mit seinen Artikeln, die einen einzigartigen Expertenstatus nachweisen, liefert er unseren Lesern nicht nur Mehrwert, sondern auch Hilfestellung bei ihren Problemen.