At the very least, patients could be directed to a web site where they download registration forms, complete them, and mail them to your office.
The health care industry spends just under 2 percent of revenue on technology, compared to other industries' 10 percent, and most medical offices have not kept pace with other industries in terms of acquiring technology, automating labor-intensive processes, and decreasing manual output.
For instance, although most practices file claims electronically to Medicare and the Blues, tens of thousands don't use clearinghouses for their other claims. Most physician practices do not take advantage of electronic insurance-payment posting, which post insurance payments directly into a practice's computer system and thus eliminate the need for a staff person to do so manually.
Thousands of practices across America still schedule office visits and surgeries in a paper appointment book; use handwritten forms to track pre-authorization, eligibility, and benefit levels; and manage patient care from paper-based medical records. Despite the claim to have improved efficiency in the health care system, the prolific growth of managed care has made matters worse — adding paperwork for many visits and procedures.
But even when automated solutions to many paper hassles are available in a practice's billing system, they often go unused. In many cases, doctors have bought a Porsche-like system, but their staffers are driving it like a Dodge Neon.
Enter the World Wide Web. In a 1998 study by Cyber Dialogue, which conducts online-marketing research, 57 percent of doctors believed that the web can enhance physician-to-physician communication. But only 34 percent felt that way about doctor-to-patient communication. This, however, is changing. Healtheon, a health care E-commerce company that connects physician practices and payers, said last May that 85 percent of 100,000 doctors surveyed are using the Internet.
Late adapters, take note: If the medical community were on its own island of automation, physicians might have time to research, consider, and come to a thoughtful decision about Internet communication, commerce, and health care delivery. The fact is, many patients are still ahead of their physicians. Even if only 20 to 30 percent of your patient base is online, there is still an opportunity to decrease calls to office staff by directing your patients to frequently asked questions, or FAQs, that are posed and answered for patients on your web site or by E-mail. In the next several years, that 20-to-30-percent share will increase dramatically.
Doctor-patient E-mail is an idea whose time has come. HealthOnline's president, Douglas Goldstein, suggests that practices can push this two-way communication even further into online disease and symptom assessment. But at the very least, using E-mail for non-urgent medical issues is the logical next step for physicians who use the Internet for research or to communicate with colleagues.
E-mail does have side effects. Many older physicians think it will dehumanize the practice of medicine. Others are concerned that without proper boundaries and protocol, E-mail will create more work.
E-mail speeds up response-time expectations. To meet them, doctors must schedule time during the day to read their messages — in addition to completing dictation and referral requests, and sorting through other daily mail. What about the legal risks for a population of professionals plagued with an ongoing threat of legal action from a variety of fronts? At least for now, litigation is limited, and guidelines are fluid. To be safe, develop a written policy about the use of E-mail and make a conscious effort to keep abreast of current thinking on this issue.
Wide open
Late last year, responses to medical-office paper hassles began to pop up on the Internet. Companies clamoring to be the Amazon.com of health care began to offer physicians, health systems, and payers web-based products designed to improve efficiency.
Even if you are just beginning to establish your practice on the web, plan to go beyond the static web sites that can be thought of as "brochureware." On these primitive sites, a medical practice takes its existing print collateral and posts it on the web, perhaps adding hyperlinks to other sites as a "service" to its patients.
This year, brochureware was the most common form of web site for most medical practices, but the strategy is flawed in two ways. First, patients have no real reason to return to a static site where only your office hours, CV, and pictures of the office are posted. Once they've seen it, that's all there is. Second, if your organization has spent time and money developing an online presence, why link them to other — possibly competitive — web sites?
Brochureware does little to excite patients or bring them back to your site; nor does flat text about the practice offer much in the way of health information. Use the web to keep in touch with patients or allow them to perform transactions, such as online registration. Don't just count "hits" on your site and call it a day.
Develop a truly interactive web service that allows patients two-way communication with you and your staff.
Face it: Health care on the Internet means interactivity, and the web technologies patients expect from you are those used by other industries. Brochureware, with its lengthy narratives and gray pages, will lose the attention of savvy patients and consumers every time. But if your present web site is nothing more than brochureware, don't worry. Take pride in the fact that you are a maverick among your colleagues — you're a step ahead of most. Your Phase 1 site got information on the web and provided a basic entry point to your practice online.
Set your sights on developing brochureware into an interactive web service that allows patients two-way communication with you and your staff, and the ability to interactively navigate through information and surveys. Cultivate "sticky" patients (the ones who are loyal, and who come back regularly) by offering health information and other features that entice them to stay a while — and come back later.
Beginner's guide
First, it's important to take the temperature of the local market. Conduct a survey with a small sample of patients to determine what they want. Questions could include: "Do you use the Internet to obtain health information? If so, what type?" or "What kind of health information would you like to receive via the 'net?; What kind of transactions would you engage in?" or "May we send you E-mail alerts on health developments, services, products and information?"
At a minimum, your practice can offer basic interactive activities such as an online newsletter, and the ability to request an appointment. Even if, initially, this appointment request is simply E-mail that prompts your staff to call the consumer and fulfill the request, at the very least it begins to get consumers into the habit of scheduling in this manner, allowing your staff to deal with scheduling at a convenient time of day — rather than every time the phone rings.
Although these few interactive features are low on the interactivity scale, we would call this endeavor a web service, not merely a web site, because it includes ways for consumers to interact and communicate with the practice, and in turn allows the office staff to gather and process information. The data can then be used to target specific populations, tailor the web service, or improve newsletter content.
The important thing is to offer consumers greater interactivity and access to real services and useful information.
Once you determine that you have patients who are ready for your web service, it's time to get to work. HTML-editing software (such as Microsoft's FrontPage, Adobe's Pagemill, or NetObjects' Fusion) is available for a reasonable price. Some retailers even offer classes in how to use them.
On the Internet, the Image Cafe Store (www.imagecafe.com) offers inexpensive, professional-looking web sites that don't require technical knowledge or additional software.
Costing between $300 and $700, these sites can be updated by you or your office manager once launched. Even some specialty societies have gotten in on the act. The American Society for Plastic and Reconstructive Surgeons offers a brochureware page for its members at nominal expense.
As the saying goes, you get what you pay for — and this holds true with "packaged" web site motifs. Certainly, there are low cost options available, but will they help your practice transcend brochureware and create fully functional services? Who will maintain them once they're up and running, and how will you assure that credible medical information is posted and that secure transactions function right? Be clear about whether the options you're considering are service focused, or just more brochureware to shovel on the net.
As you think through the basic web service design and development, include the following features in your Level 1 service:
Information about the practice and doctors
Location, office hours, how to reach you.
Clinic and satellite information, maps.
Individual pictures of physicians. Look friendly!
Professional information about each physician and ancillary provider.
Procedures performed by the group, and areas of special interest.
Resist the temptation to just put up only text. You might start, for example, with a picture of each physician, with his or her name underneath. When the consumer clicks on the picture, a brief summary of the physician's credentials and philosophy comes up. At the end of this summary is a series of hypertext links such as, "What patients say about Dr. Brown," "Dr. Brown's Training," and "Contracted health plans." Consumers can click on the specific information they want — without scrolling down endless lines of narrative.
Services you provide
Describe the practice and any areas of specialization in lay terms.
List special and unique services.
Describe the conditions you treat.
Issue summaries such as "My baby has a fever of 101 degrees. What should I do?"
Making this section comprehensive will reduce phone calls to your staff and free up time for improved internal practice marketing activities — such as actually looking at the patient in the check-in window and saying "hello."
E-newsletters
A monthly newsletter with health tips for patients and prospects is an extraordinary way to communicate with patients. Include a section with information on your practice, including news such as flu-shot schedules, school-physical dates, and other timely topics. Such a newsletter can help build patient retention and improve compliance with treatment recommendations. See www.e-zines.com for step-by-step instructions on creating an attractive, informative, and successful newsletter. The site's tips and tools are easy to use, even if you are a novice. For less than $100 per year, companies such as Listbot (www.listbot.com) allow easy creation and management of your mailing list, and can send newsletters of up to 7,500 words. You can include up to 20 demographic questions that can be modified.
Surveys
These are a lot less complicated than you might think. A leading patient satisfaction survey company, Point of View Survey Systems, will, for a fee, allow you to attach it to your service. You adapt your existing survey questions and your patients complete the online form.
Higher level
Do more online and you will improve patient satisfaction and reduce practice operating costs. After you've mastered the fundamentals of an interactive patient web service, you can do more and have greater influence over your community. Not only will a more robust web service offer increased functionality and interactivity to patients and their families, but your practice can reach and positively affect the lives of more people — especially those living in the more remote communities. And this "graduate level" service will reduce the number of calls handled by office staff and ultimately lower your operating costs. A "graduate level" web service should include all of the features in the Level 1 service, plus:
Appointment request
Provide a form whereby patients can sign up for future appointments. Patients should be able to indicate which physician they want to see, as well as select from a list of available appointment dates and times. Notify patients via E-mail within 24 hours to confirm their appointment dates and times. If you think no one is doing this, think again — Kaiser Permanente launched this feature for its members this year.
Eventually, web applications will communicate with your practice's computer system, allowing patients to schedule an appointment themselves.
Online patient registration form
Allowing new and prospective patients the option of downloading your patient-registration form offers significant time and money savings.
Patients can complete the form, as well as others you might consider posting online, prior to their appointment.
Delivery of lab results and tests via E-mail
Rather than telephone your office for lab results, patients log on to a secure, password-protected area of the site to pick up the lab results of noncritical tests. This interactive service can include "pop up" educational boxes explaining what the lab values measure and what they mean.
Two-way communication with office staff
Offer patients access to you or the nurse for straightforward medical questions, and to the billing staff for questions about their accounts. Two-way communication is a password-protected way for staff to save significant time on communications such as nurse callback "telephone tag." It can also improve productivity by reducing constant phone interruptions. Staff members can better organize their time with E-mail or telephone responses during down time.
Automatic appointment reminders via E-mail
Be sure those joint replacement patients keep coming back and women over 40 get regular mammograms. Reduce no-shows. Push automatic appointment reminders via E-mail. These reminders can also be customized to provide fasting information for laboratory tests and other specific information related to the patient's appointment.
Patient bulletin boards
Why have your patients go to www.800doctor. com when they can visit www.yourpractice.com and join online discussion groups about their conditions? This feature provides a forum for patients to communicate with one another on specific or general topics. This may also include a web feature that offers moderated chat with selected physicians or other medical professionals. This service can include health tips, assistance with dietary compliance, recipes, and useful links.
Disease-specific E-mail with text, audio, and video
In the next two years, you can expect to see online registration that is integrated with your practice management system, as well as easy-to-access disease specific news, communities, and self-care monitoring.
The bottom line
The important thing is to offer consumers greater interactivity and access to real services and information today, and to monitor how developments in online communication will affect your practice tomorrow.
A web service, at its most basic level, communicates a variety of timely information, promotes the practice and its services within the community, and gathers valuable information about the patients you serve. Establishing a strong web presence with advanced and useful content allows your practice to reach out more to the communities you serve.
Get online and prepare for the wireless future and high bandwidth that's on the horizon. E-mail will change the communication among patients, doctor, and other providers — just as it has changed communication in other sectors.
Karen A. Zupko is president of Karen A. Zupko and Associates. Cheryl L. Toth is an associate in the consulting company.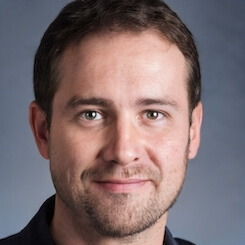 Paul Lendner ist ein praktizierender Experte im Bereich Gesundheit, Medizin und Fitness. Er schreibt bereits seit über 5 Jahren für das Managed Care Mag. Mit seinen Artikeln, die einen einzigartigen Expertenstatus nachweisen, liefert er unseren Lesern nicht nur Mehrwert, sondern auch Hilfestellung bei ihren Problemen.