Mrs. Jones, a 64 year old with diabetes, goes to her physician's office for an upper respiratory infection. She has not been there for a few months.
The doctor greets her and notes that Mrs. Jones is overdue for blood monitoring for diabetes and cholesterol, and that she should have a mammogram. But the flags in this hypothetical visit are not sticky notes posted on the chart by a medical assistant.
Rather, they are alerts presented in the electronic health record (EHR), created by a clinical decision support (CDS) module, says Michael Krall, MD, a family physician and medical informaticist at Kaiser Permanente. Even better, says Krall, is that the CDS module recommends medication changes based on data it extracts from the patient's last blood tests and today's blood pressure check.
The CDS system benefits the patient, helps the practice earn a bonus payment, and bolsters the health plan's efforts to gain NCQA accreditation. (Diabetes control is a HEDIS measure required for accreditation. It is also a measure in many pay-for-performance programs.)
Similar to the navigation systems in cars, clinical decision support systems provide doctors and other clinicians with patient care roadmaps that are intended to improve quality, efficiency, and effectiveness. CDS systems encompass clinical guidelines that cover the management of specific diseases.
They also access huge databases containing detailed information about medications. They scan patient records for details about tests, medications, and diagnoses for individual patients and they cross-tabulate all of this information to produce alerts and to feed details to doctors at the point of patient care.
They also exist in simpler forms, such as stand-alone computerized provider order entry systems in hospitals or drug interaction alert systems in e-prescribing software.
CDS systems are also a cornerstone of disease management programs, where case managers follow up with patients and their doctors based upon the system's recommendations.
"The primary benefit of clinical decision support to health plans is that it saves money while improving quality," says Lonny Reisman, MD, who is the CEO of ActiveHealth Management, an independent subsidiary of Aetna that has developed its own CDS system. A published study on the use of its system in a commercial health plan reported 8.4 percent fewer hospitalizations and $8.07 per member per month saved.
CDS systems help clinicians in two ways, says Krall. "First, they are a resource for diagnostic support by allowing doctors to solicit information, like looking up clinical guidelines, graphically displaying historical test results, or providing order sets for a particular condition. Second, they produce unsolicited information in the form of alerts or recommendations. Those recommendations may be admission order sets or suggestions for alternative tests."
Close tracking
CDS has other potential value. François de Brantes, CEO of the Bridges to Excellence P4P program, says the reporting capabilities of CDS modules allow close tracking and efficient reporting on P4P measures, a benefit to both health plans and the provider organization. He says that a CDS system is less likely to miss patients covered by a measure or to report on the wrong patients, in comparison to the common manual reporting methods.
Reisman describes a specific example of this reporting capability. "Measuring performance on the use of ACE inhibitors [a common quality measure] requires confirmation that medication was prescribed. It also requires an accurate denominator, which means that patients with contraindications should be excluded. CDS modules can track recommended medications and provide accurate data on the number of patients where ACE inhibitors are indicated, while excluding patients where they are contraindicated."
CDS can also benefit patients, says Sandeep Wadhwa, MD, clinical assistant professor at the University of Colorado Health Sciences Center and director of Colorado's Medicaid program. "CDS can be a tool for patient education and patient self-management of medical problems. Patient care will benefit greatly from putting the patient and doctor together to coordinate care," says Wadhwa. One challenge with patients is communicating the information in the proper terms and in a way that elicits action.
Reisman says the way to link doctors and patients is through personal health records that transmit prompts to patients. He adds that the flow of information could be both ways. "If a patient completes a personal health assessment in the PHR, that information could be fed to the decision support system and if there is something new or important," an alert can be sent to both the patient and the doctor. Although this capability exists, PHR's have not gained wide acceptance among patients.
In spite of this huge potential, CDS systems are underutilized, in part because electronic health records have not caught on. In 2006, just 12 percent of physicians were using comprehensive EHRs, the kind needed for CDS systems, according to statistics compiled by the National Center for Health Statistics.
CDS is also embedded in standalone electronic prescribing systems where it flags drug interactions, but in 2007 only 35 million (2 percent of 1.47 billion new or renewal) prescriptions were written electronically.
CDS in action
Large providers are most likely to implement full-blown CDS systems. Kaiser Permanente has implemented its system, HealthConnect, in all of its ambulatory facilities and physician offices across the country. Kaiser's research arm has documented statistically significant benefits from its use — for example, it found a significant decrease in the number of patients receiving contraindicated medications.
But it also found that a majority of alerts from its system were not explicitly followed. That led to a study to identify the factors affecting acceptance of alerts. Kaiser's clinicians reported that they were more likely to accept alerts on elderly patients, patients taking more than five medications, and patients with more than five chronic clinical conditions. [For more about HealthConnect, see "Kaiser's EMR Push Pays Off".] Conversely, they were less likely to accept alerts when they were behind schedule with their visits.
"The problem [with CDS] is knowing what to say, to whom, at what time, and then presenting the information to facilitate decision making," says Krall. To be truly effective, CDS systems have to fit the clinical work flow and accurately reflect the patient's status.
The overuse of alerts can produce alert fatigue. "It isn't really alert fatigue per se — it's bad-alert fatigue and, second, it's information overload," says Krall. Instead of streamlining care and facilitating decision making, poorly designed systems become an intrusion. When an alert appears, the clinician must sometimes take the extra step of providing a reason for overriding it.
"The human factor hasn't been addressed very well in most systems," says David Bates, MD, medical director of clinical and quality analysis at Partners HealthCare System. "It's important to be conservative with alerts and to make sure they make a difference." Partners understands these concerns, having developed its own CDS system.
Partners and Kaiser have worked extensively to ensure that their systems minimize intrusion, that the alerts are not superfluous, and that they make a difference. Both organizations believe that they have overcome most of the design issues that are barriers to the use of these systems.
Don Detmer, MD, the chief executive officer of the American Medical Informatics Association, points out a potentially larger issue. "The problem is not with the technology; the biggest pinch point today is actually change management. The effective use of CDS systems depends on creating a culture where decision-support is accepted by physicians and then fully integrating it into the style of practice. Usually that's a very big change."
Detmer says some physicians resist decision support because they think they know all they need to know and are capable of making good patient care decisions. "Physicians are pretty good at making decisions but they may overlook a detail buried in the patient's history or a clinical alternative in diagnosing — and that is exactly where decision support comes in — by integrating all available information and presenting it for consideration."
Partners is an integrated health system of academic medical centers and community hospitals and doctors, and it is strong on using information technology to improve care, having developed its own electronic health records system. Recently it made the leap from voluntary to mandatory use of its CDS system by all 7,000 clinicians, says Bates. Also Partners is requiring electronic prescribing, which will expand the use of the drug interaction feature. The mandate will be backed up by monitoring clinicians' compliance.
Although large organizations may be able to establish a culture that paves the way for decision support and then convert to it by executive decision, smaller organizations face more basic problems. Small providers generally acquire CDS systems from vendors and implement them in their standard configuration. But pragmatically, these systems require customization to eliminate intrusive alerts or unnecessary features. Likewise, they require constant updating and other forms of maintenance that small organizations may not have the personnel to handle.
Future of CDS
CDS could play a larger role in improving quality. Bates says that problems such as making these systems easier to use and ensuring the accuracy of alerts and recommendations are being overcome.
"The challenge is getting it out there," says Detmer. "There must be a greater commitment to creating the IT infrastructure and in supporting the cost of widespread deployment of electronic health records."
Detmer says the federal government and payers must begin to pay physicians to use CDS systems.
The use of limited versions of CDS is expanding through efforts such as the Leapfrog Group's push for the implementation of computerized physician order entry and a variety of efforts to expand electronic prescribing, which usually includes drug interaction alerts.
To be truly effective, CDS systems have to fit the clinical work flow and accurately reflect the patient's status.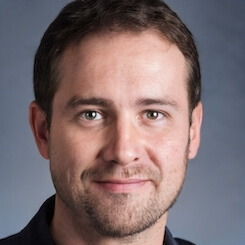 Paul Lendner ist ein praktizierender Experte im Bereich Gesundheit, Medizin und Fitness. Er schreibt bereits seit über 5 Jahren für das Managed Care Mag. Mit seinen Artikeln, die einen einzigartigen Expertenstatus nachweisen, liefert er unseren Lesern nicht nur Mehrwert, sondern auch Hilfestellung bei ihren Problemen.