More difficult than ever to pull off, health care on a fixed, per-capita budget has gone out of style in a number of areas. But many things are cyclical – and this trend may be, too.
If there ever was an aspect of managed care so simple in theory, yet so maddeningly complex in practice, it's capitation. Hands down. "It always looks easy when the other guy is doing it," says Gary Janko, president of Access Partners, a Boston-area practice management and information systems consulting company.
Tales of medical practices shipwrecked on the shoals of capitation have contributed to cap's bad rap, which in turn has generated all manner of press about its demise. But what's really happening depends on where you look. Professional capitation is thriving, thank you, in California, South Florida, and some Midwestern markets — but in the one-time strongholds of Texas, Colorado, and New England, every form of it seems to be vanishing.
Capitation's fade from these and other markets has been driven by complicated, sometimes intertwined, factors: the implosion of the physician practice management industry, stricter regulation, the Balanced Budget Act, new high-cost medical technologies, and the surge in PPO popularity — not to mention RICO suits in federal court that accuse several capitated HMOs of conspiring to withhold needed care. The common thread? Instability.
"Capitation is appropriate when you have a steady state," says Clifford Frank, a Jacksonville, Fla., capitation expert and president of Health Care Management Solutions. "The problem is when the situation is unstable due to rapidly changing standards of care and care options."
That's not to say cap is going away; indeed, some novel models are being tried. How the health-delivery system eventually structures itself, though, will ultimately determine whether capitation — or some form of it — will regain the prominence it once enjoyed.
Overwhelming evidence
By just about anyone's data, it's easy to discern a national slide away from capitation (at right). The Medical Group Management Association has tracked declines in capitation as a share of practice revenue among its members. InterStudy Publications reports a big drop-off in the percentage of health plans that even offer capitation contracts.
If anything's going up, it's per-member, per-month payments to physicians who take professional capitation. National Health Information, which publishes a capitation newsletter, found that the average rate jumped 20 percent from 2000 to 2001, perhaps reflecting hard bargains driven by physicians who had chafed for years under smaller increases and, in some cases, declines.
That health plans turned the payment tap down to a drip is commonly cited as a reason for physicians' disgust with capitation. In fairness, it's hard to blame physicians for being sore at health plans that financed their quest for market share on docs' backs.
In Colorado, Columbine Medical Group once represented nearly all the physicians contracting with PacifiCare's predecessors in the Denver area. Columbine's capitation agreements in the early '90s were so lucrative, it ended each year with large bonus checks to its physicians. But in the second half of the decade, health plans slashed premiums to build market share, reducing cap-rate increases in the process.
"By 1997, Columbine was no longer issuing bonus checks, and there was an effort by PacifiCare to break it up into separate risk pods, with the enticement to physicians that some of them could make money," says Jim Hertel, MBA, president of Health Care Computer Corp. of America and publisher of newsletters that cover managed care in Colorado and Arizona. "Of course, some would lose their shirts, because once you break up an actuarially sound unit into smaller risk pools, you run a much higher risk of losing money."
In California, payments actually fell. The California Medical Association got a lot of mileage out of a 1999 report that claimed a 35-percent drop in global cap rates between 1990 and 1999 — a development it says rendered about 100 medical groups insolvent. While the California Association of Health Plans charged that the CMA had wildly distorted the level of pain that medical groups were suffering, its own internal research acknowledged cap-rate drops as dramatic as 20 percent, Health Leaders reported in February. But CAHP also found that increases of 12 to 15 percent in each of the last two years had erased much of the decline.
"Because of the premium increases of the past few years, California medical groups are healthier than they were five years ago," says Steve McDermott, CEO of Walnut Creek-based Hill Physicians Group, an IPA that has turned a profit five years running.
In the end, cap survived in California, which cannot be said for Colorado (more on this later).
"In spite of dire predictions by the CMA, the number of medical groups in the state that accept capitation remained flat," says McDermott. "Health plans estimate that about 300 medical groups and IPAs accept capitation, about the same as 5 or 10 years ago."
PPMs fall
With respect to capitation's wane elsewhere, events at the federal level were far more profound than any tinkering HMOs did with cap rates. The Balanced Budget Act of 1997 limited Medicare+Choice payment hikes in all but a few counties to 2 percent annually — even as medical costs were going up 8 to 10 percent.
"There just wasn't enough money in the equation to cover administrative expenses," says Humana's CEO for the South Florida market, Michael Seltzer.
We know the story from there: Insurers couldn't get out of some Medicare+Choice markets fast enough. Much of that, says Seltzer, spilled over to the commercial side, as many contracts with physician groups were for Medicare and commercial business combined. As health plans left Medicare+ Choice, "It wasn't feasible to stay in a capitated arrangement, because of the law of numbers. You didn't have the critical mass to cover your risk.
"This was a textbook study of setting up an economic model, then changing the reimbursement mechanism after the model was in place,"Seltzer adds.
It wasn't just health plans that felt the pinch. The federal funding formula, in essence, sucker-punched physician practice management companies.
"FPA, PhyCor, and MedPartners Provider Network were doing well, but they were buying practices in an effort to gain critical mass," says Seltzer. "They, too, got hit — not recognizing that the government would lower their reimbursement." It wasn't long, of course, before those PPMs' stock certificates made for fancy bird-cage liners.
PPMs, Seltzer points out, had fueled the rocket-fast rise of capitation in many markets, including Arizona, Texas, and Nevada: "We were told numerous times, 'The only way we're going to contract with you is if you give us risk.'" When PPMs fell, they in essence took capitation down with them.
Health plans scrambled to pacify angry physicians. In Phoenix and Tucson, where PPMs owned a number of large practices, their collapse caused great consternation for PacifiCare and Health Net, which relied on large-group capitation. Most physicians who were left to pick up the pieces wanted no part of capitation, and in fact, the Arizona market has reverted largely to fee-for-service practice.
The lesson for physicians, says Frank, was this: Evaluate the health of an intermediary before signing a contract — and then keep an eye on it.
"People didn't react quickly enough when an IPA was two months behind on its payments. When that happens, cut your losses and get out of the deal."
Regulatory changes
None of this is to suggest that the intermediary groups were well oiled machines that, as luck would have it, were simply blindsided by Congress. "Some of the medical groups in California that went bankrupt had higher cap rates than other groups that did well," says McDermott. "It's called managing care."
Few IPAs can do it well, contends Stephen George, MBA, president of Provider Risk, a Miami reinsurance broker. "I was at a conference where a physician said, 'The reason IPAs failed is that we got really good at doing a lot of things that don't matter.' Few people understand that risk boils down to managing the predictable stuff and reinsuring the unpredictable. Few are inclined to pay for the expertise to structure their contracts properly, relegating themselves to the pay-as-you-learn plan."
In Massachusetts, Janko works with a five-doc practice that had a specialty care arrangement with a capitated IPA that never really seemed to grasp the economics. "The physician group was caught short with $200,000 in charges. You could see it coming — 30 days' unpaid claims became 60, became 90, became forever. The IPA went right to Chapter 7."
Colorado and Texas, too, were stung by widespread IPA and medical group collapses that stuck physicians with unpaid claims. In some cases, health plans were forced into the unenviable position of having to make good — after they had already paid capitation fees to the IPAs. The result was a change in the regulatory environment that made capitation difficult or downright unattractive.
In Colorado, HMOs were required to obtain financial statements from their medical groups. "They had to ensure that IPAs adequately reserved money from capitation payments," says Hertel. "But the law was nebulous in terms of what HMOs could require, and because of the [heavy-handed] manner in which some HMOs enforced that, it was an incentive for IPAs to move toward fee-for-service."
California regulators — keen to the dynamics of capitation and the state's delegated-provider model — took a different approach. When IPAs and medical groups ran into financial trouble, the Department of Managed Care established specific solvency requirements for medical groups and IPAs.
"There's been a lot of consternation about the data the state wants, but it's trying to preserve the HMO product," says Max Brown, senior vice president for network management at Blue Cross of California. "HMOs are a big part of the landscape here and regulators need to be careful, because a lot of people depend on HMOs for their medical care. You could disturb a deep equilibrium."
Now what?
The shakeout appears to be over — and capitation shows no sign of going away in some markets.
In South Florida, for instance, it's status quo.
"We have had capitation contracts in place for years that seem to be working well," says Humana's Seltzer. "Physicians are accustomed to this model and know how to manage the cost of patient care."
In California, meanwhile, Brown predicts continued commitment to professional capitation — even if not everyone's heart is in it. "Integrated medical groups still are driven by capitation. They were built around the idea of a budget, so it's in their bloodstream. IPAs are less motivated about it. Many of them were formed for defensive reasons by physicians whose practice was fee-for-service."
George, the Miami broker, points to the reinsurance market as proof of capitation's staying power. "We access 17 carriers underwriting provider excess-loss policies. If it were a dead market, those outfits would be gone."
But while capitation hasn't fully retreated, it's not retaking any ground. Neither plans nor physicians scorched by cap deals have the appetite for it.
From the HMO's perspective, fee-for-service doesn't risk bankrupting its physicians in a market that swirls with fast-emerging advances in care.
"It used to take a year for a procedure or a new drug to become the standard of care. Now it's two weeks," says Frank. "How do you actuarially price that? Some new surgeries are so minimally invasive that whole new populations can be treated. It's not a pretty picture if you're writing the check."
Then there is the matter of PR. Could dumping cap help the HMO industry's battered image?
"People who opposed managed care attacked capitation and said, 'These are bonuses for withholding care,'" says Brown. "There is no objective evidence of this, but the specter of that was enough to alarm people outside of managed care who couldn't grasp the subtleties of the arrangements."
As for physicians, many who are breaking even on capitated agreements are seeking more of them, says George. But doctors who make money under fee-for-service deals have no incentive to take risk. "If life is good and your office is packed, why should you agree to charge anything less than full price?"
In New England, cap arrangements are going out of style because insurers and physicians are gun-shy, says Janko. "We're in a capital-starved environment. That's going to cause providers to minimize their operating risks. One thing about fee-for-service with a known payment rate is that you can model that out. If a substantial portion of your practice is capitated, it just adds to the uncertainty."
Where capitation remains, some new flavors are displacing the old (for a look at two models, see sidebar "A couple of new twists on capitation"). Global capitation, for one, is out. Some payers are trying to blend capitation with fee-for-service to balance the risks of under- and overutilization. Others are adding quality-of-care and other incentives to primary care capitation.
Capitating specialists — whose costs can vary widely — is tricky. Janko doesn't think it works for any specialty.
"The problem is specialties where one case can throw it crazy. You've got relatively small numbers. It makes more sense when you have large multispecialty networks that can spread the risk out."
Crystal ball
Whether capitation comes storming back may depend on how the care-delivery system evolves.
One underlying dynamic is a budding shortage of physicians. Frank recently worked with a California hospital whose surgeons' average age is over 60. "They can't recruit because the competition is stiff. That's a hell of a problem. Anesthesia, urology, and radiology are headed down that road."
Those specialties were once thought of as a good fit with capitation. "But they were also in surplus," notes Frank. How does that play out in managed care? "Look at what happened to dental cap programs. The dentist supply shrank 10 years ago. Now, those programs are just about gone. Dentists are unwilling to discount fees. They don't have to trade discounts for volume — they have plenty of volume."
Frank foresees the emergence of centers of excellence — an idea championed by Harvard's Regina Herzlinger, PhD, that states that "focused factories" can provide total care for a particular disease. A January Milliman USA Research Report concluded that such integration would lend itself to global fees or case rates, not capitation.
But when physicians and hospitals combine and contract directly with employers, that lends itself to capitation, says Catherine Murphy-Barron, author of the Milliman report.
Administrative efficiencies, too, could steer a cap comeback. "HIPAA is going to force investment in practice infrastructure," says Janko.
Finally, as premiums climb, employers will turn the screws on payers. "There is a renewed interest in capitation and the [California-style] delegated model, because of the view that something needs to be done," says McDermott, of Hill Physicians.
"Health care costs in California are substantially lower than on the East Coast. The health of the population in California is better. Corporate America is taking notice that the amount of money spent is not proportional to what you get."
George would agree. "Anyone who thinks budgets will go away is not thinking clearly. There's nothing more attractive to any business than a budget where you can predict costs — that's capitation. Like it or hate it, it's a budget. That's all it is."
A couple of new twists on capitation
Nothing new under the sun? Try again. Even as capitation ebbed, new models emerged. One, for specialists, was profitable for doctors stung by the collapse of the PPM industry. Another, for primary care physicians, improved patient outcomes. Both solidified the bond between the health plans and their physicians.
Arizona cardiologists
For Health Net, the situation couldn't have been much worse. Capitated PPMs that owned group practices in the HMO's Arizona provider network had gone bankrupt, and the angry physicians were stuck with unpaid claims. The last thing they wanted to hear about was another capitation scheme.
"The chief medical officer told me, 'I don't want to go to fee-for-service — it's not a reasonable way to control costs,'" says Cass Schaedig, president of Trellis Consulting in Denver. Schaedig was brought in to develop a palatable capitation model for high-volume specialties.
The CMO and Schaedig worked up a variation of contact capitation that paid an acuity-adjusted case rate for care delivered during a set period of time — 4 to 6 months, depending on the specialty. Schaedig then met with physicians to learn what influences care decisions in each specialty. As a result, exclusions were built in to encourage proper utilization. "In cardiology, for instance, we carved out angioplasty and stents. If you were to include those in the case rate, then the doctor might say, 'Hmm… it won't cost me to send them to the surgeon for bypass.' That would be a bad decision for the payer."
In the end, each specialty case rate covered care that typically would be delivered for an episode of illness, with high-cost but infrequent procedures carved out. So were services that required specialized training or equipment not commonly found in offices.
Once the model was developed, then came the acid test: selling it to physicians. "A lot of those meetings were bloody," she recalls. "They were yelling at us, upset about everything that happened in the past." Schaedig got the physicians to trust the compensation model by using physicians' own data in a demonstration of the payment methodology.
In the end, nearly all of the cardiology groups in Phoenix and Tucson signed on. After 18 months, average compensation was 103 percent of the case rate. "The groups with more tests, utilization, and cardiac catheterizations were the outliers," she says.
More, it helped Health Net to mend relations with its physicians. "The HMO wanted physicians on its side. It also sought downstream efficiencies in reducing admissions and bed days. The goal never was to reduce specialty-care money."
Missouri primary care docs
When Blue Cross and Blue Shield of Missouri set out to build a better reimbursement mousetrap — one that would buy its HMO more medical-management bang for its capitation buck — an underlying driver was to create a connection with its primary care physicians.
It was 1995. Winning physicians' trust was no easy feat; doctors at the time generally mistrusted managed care, and when a plan came out with something new, "Physicians' first reaction was to step back and check their pockets," says Herb Schneiderman, who recently retired as the insurer's senior vice president for medical delivery systems.
BCBS of Missouri developed the Physician Group Partners Program, "a pro-physician program in all respects," he says. In fact, one medical group CEO who helped to finalize the plan design was the first to sign on.
The framework was this: Give participating physicians a higher capitation than other doctors. "We were saying, 'We believe in you — therefore, we're going to give you additional compensation just for joining the program,'" says Jane Potter, director of medical care management. BCBS of Missouri sets quality-of-care and patient-satisfaction targets for the physicians, then works with them to achieve those goals. Physician groups can earn up to 6 percent above their annual capitation payment for meeting quality goals, and up to 4 percent more for reaching patient-satisfaction goals.
"Physicians wanted us to weight quality higher than satisfaction," says Potter. That works for the health plan, she says, because "We know they're not saving costs by underutilizing services."
Results are encouraging. The PGPP network has up to 3-percent higher patient-satisfaction scores and improved performance on a number of preventive care measures. Costs are under control better: With budgets based on each group's previous downstream medical costs, physicians take a more active interest in the practices of the specialists and hospitals to which they refer patients.
PGPP earned an AstraZeneca-NMHCC Partnership Award for improving plan-physician relations.
---
Our most popular topics on Managedcaremag.com
---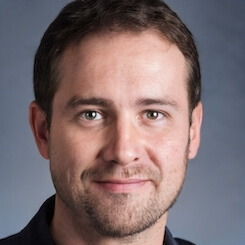 Paul Lendner ist ein praktizierender Experte im Bereich Gesundheit, Medizin und Fitness. Er schreibt bereits seit über 5 Jahren für das Managed Care Mag. Mit seinen Artikeln, die einen einzigartigen Expertenstatus nachweisen, liefert er unseren Lesern nicht nur Mehrwert, sondern auch Hilfestellung bei ihren Problemen.