MANAGED CARE 

November

 

1999

. ©1999 MediMedia USA
TRUCE?
Some HMOs may be more willing than you think to help financially troubled medical groups survive. A willingness to cooperate is key.
San Jose Medical Group is an old hand in managed care. In 1972, it became the first physician group in California other than Kaiser Permanente to accept prepayment. By the early '90s, SJMG liked capitation so much, it expanded its managed care patient base aggressively — acquiring physician practices, independent practice associations, and management services.
That expensive growth, however, coincided with declining capitation payments from California health plans. Last year, the group and its management company lost several million dollars. So SJMG cut staff, renegotiated rent and supply agreements, targeted patient service as a priority, and looked into risk-management. Most importantly, it focused on giving physicians a renewed sense of ownership; it even bought out its management company, putting its own physicians back in charge.
This year, the group expects to post a pretax loss of 0.8 percent — not perfect, but a dramatic improvement. Better still, the trend is up; for the third quarter of 1999, SJMG achieved a break-even pretax net income.
Admirable, yes. Yet, those are one-time savings. For that kind of momentum to keep up in a state that is rapidly becoming notorious for physician-group failures, something more dynamic had to take shape. And it did.
"We had an epiphany of sorts in our dealings with HMOs," says Ernie Wallerstein, the group's vice president for managed care. "We realized we need a relationship with an HMO that is interested in our business over the long run, not just in completing a negotiation." Conversely, San Jose Med, with 100,000 capitated lives and 10 HMO contracts, recognized it needed to understand health plans' operations better, too, to foster that kind of relationship.
Mutually dependent
After years of Mexican standoffs, some plans and physician groups are starting to realize they really do need each other. "One sells a service, and the other delivers," says Will Norris, director of managed care services for BDO Seidman, the accounting and consulting firm.
This awakening may be rooted more in necessity than beneficence. "I think that health plans have a strong incentive to try to protect groups," says Jack Lewin, M.D., CEO of the California Medical Association. "If they don't, they'll have to reorganize their entire way of doing business, at some expense."
If some HMOs didn't grasp this before California IPAs and medical groups started failing in droves, they get it now. "Payers are starting to get savvy," says Norris. "They're saying, 'We need to get in better tune with our groups. We can ill afford to contract with a provider teetering on bankruptcy that could strand 30,000 of our lives.'"
One of California's largest HMOs understood this last year when it engaged in what Norris calls "colorful" negotiations with giant San Jose Med, which demanded higher capitation rates. But the HMO wasn't enthusiastic about pouring more cash into what it perceived to be a money pit that had endured a series of management turnovers.
When contract talks hit an impasse, the HMO offered to bring in an outsider — Norris's team — to evaluate the group's internal operations. "The payer said, 'We'll foot the bill, but whatever the consultant comes up with — our responsibility or yours — we need to heed those recommendations,'" Norris recalls.
By this time, SJMG, too, had realized it needed to wrest control of its destiny from payers. "We couldn't put our problems on the HMOs and say, 'These would be fixed if HMOs would only pay us more,'" says Wallerstein. "We had to take responsibility for our own business."
What followed was 45 days of intense scrutiny of SJMG's business operations by BDO. "We hid nothing," says Wallerstein. "We showed details of our books, what our cap rates were, what our expenses were, how we do incurred-but-not-reported. Then we worked with them to educate the HMO so it could understand our business."
"For your benefit"
Norris makes a living deconstructing invisible walls between managed care companies and providers.
"It's a dicey situation, given that we are sponsored by the payer to look over the group's shoulder," he says. "Our approach is to be unbiased and factual. We say, 'Our recommendations aren't for the HMO's purpose — they're for yours. This is what you can do to further your bottom line.'"
Norris and his colleagues at BDO start by tearing apart a group's payer contracts (see "Revenue Opportunities You May Be Missing,"), looking for nuances, carve-outs, and variables. Are a group's capitation payments correct? Is an IPA paying downstream claims in error? Are patients' spousal benefits coordinated? Is the group collecting third-party liability money? Is it getting all the risk-pool distributions it is entitled to? Combined, these can mean millions to a large group.
"That's a polite structure for the engagement," says Hobart Collins, a principal with the Medical Group Management Association's Healthcare Consulting Group. But the HMO gets something out of it too — namely, assurances that a medical group won't squander higher capitation payments. The HMO's real interest, he says, is probably more along the lines of "Can you operate better so that our dollars go further for you?"
That well may be the motive of some HMOs, though SJMG's experience gives the impression of a paternalistic approach by a health plan toward a group that was willing to cooperate with it. It opened an exchange that eventually gave both sides a greater appreciation for what the other does.
"Frankly, I was shocked at how little this major payer understood about the physician side of the business," says Wallerstein. "I don't think they understood how physician salaries are derived, what services we buy from other physicians, how we are affected by legislation and changes in HMOs' rates, how dependent groups are on risk-pool returns, and how buffeted they are by patient demand. We spent that time working with the HMO, and it has had ongoing bottom-line results."
As for its own operations, SJMG learned how to identify missed revenue opportunities and slash unnecessary expenses. But to be able to implement many of those strategies, SJMG would need to make some expensive information-system improvements.
The health plan eventually responded by giving SJMG capital for an information-system upgrade, on top of higher capitation rates. "The payer said, 'We appreciate the moves you've made, you've shown good faith, and now we're willing to be a party to your improvement plans,'" Norris says.
That was part of the process of exploring each others' businesses, says Wallerstein. "They realized they could help us and themselves by investing in our infrastructure development."
Technology's potential
If early indications are anything, then Wallerstein's assertion is likely to prove true. As part of its information-technology overhaul, SJMG contracted with Asterion.com, which develops Internet-based health care information-management services. In just a few months, Asterion.com helped SJMG tame at least one costly capitation beast: Today, 95 percent of referrals are provided by in-network physicians.
Asterion.com worked with SJMG to develop referral protocols. Those protocols, which consider aspects of each patient's health and the nature of SJMG's relationship with its providers, form the basis for 200,000 "rules" in Asterion.com's system that help guide the staff in making appropriate referral choices. Asterion.com electronically linked SJMG with physicians in its provider network via an online application, then trained each provider how to use it.
"It's impossible for a referring physician's office to keep up with who's in and who's out of a network," says Michel Zelnick, president and CEO of Asterion.com, based in Renton, Wash. "Sending someone to the wrong facility or specialist, particularly if it's a chronic patient, could become oppressive financially."
That had been a problem for SJMG, which had to sit down and determine just what its provider network was. "Their understanding of 'network' was based on claims they had filed over the years," says Zelnick. A list of about 2,700 preferred physicians was developed from 6,000 SJMG had dealt with for years.
Some of the 2,700 were employed by SJMG; others were in San Jose Med's IPA, and still others — a handful — were out-of-network specialists who had negotiated contracts with SJMG. Developing a system that will navigate referrals to "preferred" physicians with varying levels of allegiance to a large medical group such as SJMG, says Zelnick, "is relatively complicated to do, depending on the contracts and the conditions of patients."
Wallerstein expects the Asterion.com system to pay major dividends. Zelnick, meanwhile, is bullish on SJMG's continued turnaround, which he calls "extraordinary." Recalling rumors in the press — which turned out to be false — that the group would file for bankruptcy, Zelnick says, "The first challenge we faced when we walked in was that everyone looked at us and said, 'What are you doing here? Haven't you heard?'"
Carrying a big stick
Payers that take a proactive interest in physician groups do so with varying motivations and approaches. In Texas, where risk is routinely passed to physicians, health plans take a no-nonsense stance when seeking assurances that groups are in a position to accept it. Texas Insurance Commissioner Jose Montemayor told Managed Care's "States Initiatives" column last month that plans are asking risk-bearing groups for fidelity bonds, letters of credit, or collateral. "The plans, to their credit, have done a marvelous job of policing that," he said.
Karen Sollar, administrator for the Orthopaedic Group of San Francisco, might not sympathize with that sort of heavy-handedness, but can understand the HMOs' point of view. When BayCare, a Northern California IPA, ran into financial difficulties, it stuck her group with unpaid claims. "They moved without telling anyone and had their phones disconnected, so we went right to the health plan," she remembers. "The plan paid us, but it had already paid the IPA to pay us for those claims. They ended up paying twice."
Elsewhere, payer-physician relations unfold in a more perfunctory, if not altruistic, way. Kathie Buffington, group practice administrator for Palo Alto-based Fertility Physicians of Northern California, recalls this to be true in Virginia, where she had worked previously.
"Say it was Sentara," she says. "They had reps who would come to the office, bring all the forms, and do a presentation for the staff. And they'd say, 'This is how to do these things smoothly.'" At the least, she says, the office staff learned how to get payments more quickly with fewer hassles.
But Lewin, at CMA, says he hasn't seen much evidence of such cooperation in California. Wallerstein says even if HMOs wanted to do this, most medical groups are too angry to play along.
"The HMOs' approach is to contact everyone in their IPAs and demand financial statements. And a natural response from a group or IPA would be, 'Why should we show you that? You're not doing anything to help us.'"
An answer is that when it works, when there are no hidden agendas, education can break down barriers of mistrust. Wallerstein and the HMO are working out details of an executive-exchange program, where once a month, he and someone from the HMO will trade places for a day for both to get a feel for what it's like in the trenches.
"Let them see how difficult it is to find that patient in the eligibility data the HMO sends us, and the impact that has on our costs. And vice versa, when I go up there, I want to see how they get information from an employer about who the primary care physician is, and learn why it's so difficult to get that information to us."
The moral?
Wallerstein says there's a lesson for struggling groups that have taken a defensive posture toward payers — no matter how absurd it may sound on its face.
"Bring in the people from the HMOs," he says. "Share your detailed business finances and operations issues with them sooner rather than later. Get proactive with your HMO partners and help them learn about your business." The more they know about your practice, the better you'll be able to work together.
---
Our most popular topics on Managedcaremag.com
---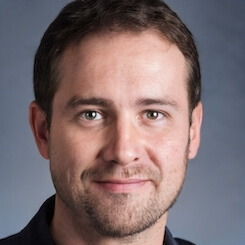 Paul Lendner ist ein praktizierender Experte im Bereich Gesundheit, Medizin und Fitness. Er schreibt bereits seit über 5 Jahren für das Managed Care Mag. Mit seinen Artikeln, die einen einzigartigen Expertenstatus nachweisen, liefert er unseren Lesern nicht nur Mehrwert, sondern auch Hilfestellung bei ihren Problemen.