Community health information networks failed in the 1990s. Today's newer version — regional health information organizations — seeks to form more collaborative relationships.
Let's say you're an emergency room physician and a new patient comes in to your examination room. You have never examined him before, nor has he ever been to this hospital. You review the three-page medical history form, which the patient filled out while waiting to be seen, but notice gaps on the form that the patient has left blank — gaps of information that could help you in the diagnosis of the patient's problem.
You take a history and ask the patient some pointed questions, giving the patient a thorough physical examination. But you get the feeling that the patient hasn't remembered all the medications he currently takes, all the tests he has undergone this year, or the results of those tests.
This scenario may sound all too familiar to attending physicians as they provide care to emergency department patients. But here's the new twist: the patient belongs to a health plan that is part of a new collaborative system known as a regional health information organization — and the patient's complete medical history, including medication use and laboratory tests and results are available to you, the attending doctor, through a secure Web site.
First came the CHINs
Ideally, that sort of scenario will be common in the near future. Interestingly, the groundwork for regional health information organizations (RHIOs) was laid in the 1990s. Back then, the concept of community health information networks (CHINs) started to grab hold of the health plan market. But it failed because of two factors, according to Donald Gravlin, vice president at Capgemini, the consulting company: "technology and economics/politics."
Back then, the technology to create, maintain, and support a national database was still in its infancy. "The ability to easily codify and share data was nonexistent, so there was a technical hurdle to overcome."
Compounding that problem was the fact that within many communities that were served by two or more health delivery networks, "there were prevalent fears of patient stealing," says Gravlin.
"Resolving the politics to allow health care organizations to share data, while refraining from taking the position of 'I will if you will' and 'you go first,' is something that the RHIOs are going to have to overcome," says Gravlin.
Martin Hickey, MD, MS, project director of the New Mexico Health Information Collaborative (NMHIC), says CHINs did not succeed because the health systems wouldn't collaborate.
"Some systems stood apart from the CHINs, not participating," says Hickey. "For information exchanges to succeed, each system, plan, and hospital needs to say 'I'm willing to be innovative and play my health information cards a little less close to the vest, for the benefit of the community.'"
A regional health information organization is a collaborative of health plans, health care providers, and hospitals in a given geographic area that collects patient information for collation, distribution, and, ultimately, coordination of care. That information is available to all providers in the collaborative — be they hospitals or physicians. The information is stored on a secure Web site, and any physician or hospital system can obtain it whenever a patient is seen in the physician's office, the emergency department, or the outpatient clinic.
Hickey says that the information collected by his organization consists of claims and laboratory data. He points out that most health plans can track a patient's clinical care if the patient is a member of that health plan. "But what happens if the patient switches health plans? Information, from that point on, is lost to the health plan."
The NMHIC is a communitywide effort to build a health information exchange to allow the sharing of timely and private health care information among health systems and plans.
"The information collected by the collaborative will also allow patients to track how they're doing healthwise," says Maggie Gunter, PhD, president and executive director of the Lovelace Clinic Foundation, and one of the founding organizations of the NMHIC. "A person with diabetes can track his hemoglobin A1c levels on the Web site."
Currently, health plans can only assess their own physician members as far as clinical effectiveness. Information gathered by the collaborative will allow physicians to compare themselves with their peers.
Self profile
"We will be able to — in aggregate format — allow a health plan to profile itself, that is, track how the health plan is controlling hemoglobin A1c measurements in comparison with all other health plans in the collaborative," says Hickey. "We might ask 'How did health plan X compare to the other four health plans in town that have patients between 60 and 70 years old with diabetes?'"
The NMHIC will build a disease management data warehouse focusing on diabetes, pediatric asthma, low back pain, and depression. It will create registries with appropriate HIPAA security and protections, and enable providers to obtain appropriate claim-based information on medications, lab results, ER visits, and admissions. It will be especially helpful to ER physicians who are seeing a patient for the first time and have no baseline or medication information to assess and treat him.
Community involvement
As with any communitywide initiative, just getting everyone to the table and talking can be a monumental undertaking. The Albuquerque area, while comparatively small, is still made up of nearly 450,000 people.
"Getting to this point, where we are almost ready to launch, does not convey the immense amount of complexity behind the scenes," says Hickey. "We have 30 partners in this program."
The seeds for this initiative came from within the community, specifically employers.
Employer frustration
"To a large extent, this initiative was started because employers in the community were getting frustrated with the current health care delivery system," says Hickey.
"Health benefit specialists from Albuquerque businesses would attend conferences and hear that 20 percent of laboratory tests are not necessary or just repetitive — ordered because providers couldn't get the information. A lot of employers have adopted information technology within their own business, and saved 20 to 30 percent in costs," continues Hickey. So when employers saw something that works in their businesses, they started asking, why wouldn't it work in health care?
"Employers were a positive agitation to get this project started," states Hickey. But the employer push wasn't altogether altruistic.
"Employers know that they're better off with healthier employees. The four diseases that will be tracked in this project have significant effect on employee productivity," says Hickey.
Presenteeism — the condition of being on the job, but giving less than 100 percent — is a significant issue for employers. "If you can get a person with diabetes within a good range of control, he can improve his daily productivity. If you can get a person who is depressed to take his medications regularly, as measured by claims data, he regains some of his productivity."
Seed money
When it came time for employers to put their money where their mouth was, they did. And so did other community leaders and philanthropic foundations in the Albuquerque area. An initial grant of $1.5 million to start the collaborative came from the Agency for Healthcare Research and Quality, contingent on finding matching private funds.
"The real activity is centered on how to reach out to all those in the community, especially the physician, to get the buy-in and support," says Gravlin. "Ultimately, these collaboratives realize that they just can't rely on federal money — between the state, local community, payer organizations, and providers — they've got to find an equitable way to pay for these initiatives."
Says Hickey: "We knew we couldn't get that amount out of the four health plans, the university, and the hospitals alone, so we went to the employer community and the philanthropic community and many of them have kicked in donations. Some employers will allow employees to log into the Web site at work if they don't have Internet access at home. The employers will set up special kiosks so that privacy is maintained."
Though employers will not be able to identify specific patients, they will be able to obtain general profiles on the prevalence of the various diseases at their work site, and participate in patient education programs and reinforcement of healthy behaviors. Employers are seeing their health premiums rise by 15 percent a year. They are interested in programs that foster more personal responsibility for health and help improve the health status and thus productivity of their employees.
Gravlin cautions that there is "not one model for success." The organization needs to take stock of existing relationships and technology infrastructure.
"Some organizations might have their master patient indexes in place and they need to link them all together," says Gravlin. "Others might be already strong in sharing laboratory data, so they're using that as the initial impetus, and as a way to expand their clinical data."
New Mexico isn't the only state with RHIOs. According to Capgemini's Gravlin, there are more than 150 in the nation. Massachusetts has a number of statewide RHIOs, including the Massachusetts Health Data Consortium, Massachusetts Health Quality Partners, and the Alliance for Health Care Improvement. Fallon Community Health Plan participates in all of these initiatives.
"The four not-for-profit HMOs — Blue Cross, Tufts, Harvard Pilgrim, and Fallon — account for most of the managed care membership in the state," says Ann M. Sciammacco, RN, assistant vice president for quality and health management at Fallon Community Health Plan. "Over the years, we've shared data between plans. Eventually, we developed a separate entity which is a collaborative — it has a board of directors made up of representatives from the plans and providers from the Massachusetts Medical Society and hospital association."
"Central repository"
She goes on to say that the benefit of her shared information network is that the health plan can transfer claims data and clinical quality measures into a "central repository to develop physician reporting."
"Before joining the collaborative, I could say a particular physician member might have a 70 percent screening rate for breast cancer among Fallon members. But with Blue Cross patients, his screening rate might be 80 percent," says Sciammacco. "That's a discrepancy in how the health plan would report back to the physician on what type of job he was doing with breast cancer screening." But through the collaborative, "We can pool our data and create statewide rates.
Further, that doctor may only have two or three Fallon members, but also see 200 Blue Cross members. "We wanted to make all the rates valid and reliable so that we could have a one-time rate on each physician," says Sciammacco.
Another collaborative project under way in central Massachusetts is Safe Health. Safe Health is a community-led project that enables Fallon Community Health Plan to share information with Fallon Clinic and UMass Memorial Health Care.
"If a Fallon Clinic member shows up at the ER at the medical center, the pharmacy claims from the health plan plus the medical record from the university can be reviewed by the attending physician in the emergency room," says Sciammacco. "The physician will have access to that record electronically. Our members will be receiving care based on data being transferred from the health plan to a provider, to a hospital, to an emergency department."
Benefit to the health plan
As of this writing, the majority of these RHIOs are state and regional demonstrational projects, but the benefit to the health plan seems evident. "It's about improved patient care and decreased costs," says Sciammacco. "Now the physician in the ER won't have to order an X-ray because an X-ray was done about three months ago in the physician's office in Fallon Clinic.
"The physician in the emergency department won't put the patient on medication that is contraindicated by what the primary care physician prescribed. Patients who have to go to an emergency department don't always tell the attending doctor everything when they end up there."
Sciammacco likens the information gathered by the collaborative to what consumer companies might gather when a consumer makes a purchase in a store. "There is a history of spending — what products you bought and used. Except this is a history of your comprehensive medical record," says Sciammacco.
The elderly may especially benefit. "Seniors don't have, off the top of their heads, all their medications and all their history," says Sciammacco.
National health IT coordinator
The ability to exchange health information across regions and states is a major initiative in the federal government's 10-year plan to modernize the U.S. health care system.
David J. Brailer, MD, PhD, the government's national coordinator for health information technology, in a recent address to the American Medical Informatics Association, said that forming regional health information organizations within the next year is the "number one thing people can do today."
Hickey, of NMHIC, says that the federal government's role will be to provide seed money — for now.
"The debate centers on whether or not the government imposes standards for the information collected and its format," says Hickey. "Similar to the standards set by the government for the railroad industry in the previous century, does the government enforce standards or should the government let the best of American capitalism and innovation drive the market? I think we're moving towards some standardization."
Adds Capgemini's Gravlin: "An important concept that will make this work on a national level is that you have to be able to bring together heterogeneous systems. The goal of the RHIO is to help administrate and bring the cost down and lower the risk." You can't do that if there are numerous formats and different data sets collected.
"The adoption of and compliance with Health Level Seven by government health organizations is a big step," says Gravlin. Health Level Seven is a standards organization started in the mid-1980s by medical hardware companies so that hospitals could buy hardware and software technologies that were uniform and could work with different brand systems, but still "talk and share" the same data, says Gravlin.
"Health Level Seven is a resource information model that supports all the various data types so that all information technology systems have a common denominator that can access and store data," continues Gravlin.
Building trust
The NMHIC, and others are demonstration projects. "We're not claiming that hemoglobin A1c levels in Albuquerque are going to drop by a point over the next year," says Hickey. "We felt that the critical part of this is getting people together to share data. We want to build trust among our partners so that data can be exchanged electronically.
"We've also found that you can't just rely on the health systems to do this. It's got to be a total commitment by the community — where employers and civic leaders play a huge role. And finally, we hope our project will provide a model for other regions to learn what we went through."
Adds Maggie Gunter, of Lovelace Clinic Foundation: "If we can show where we stubbed our toes and keep others from making the same mistakes, that's an important part. It's also an important part of the program's sustainability, both here and replicated in other health systems."
---
Our most popular topics on Managedcaremag.com
---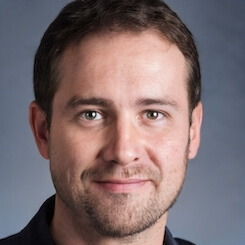 Paul Lendner ist ein praktizierender Experte im Bereich Gesundheit, Medizin und Fitness. Er schreibt bereits seit über 5 Jahren für das Managed Care Mag. Mit seinen Artikeln, die einen einzigartigen Expertenstatus nachweisen, liefert er unseren Lesern nicht nur Mehrwert, sondern auch Hilfestellung bei ihren Problemen.