Regional health information organizations are getting more scrutiny on Capitol Hill. They might hold the key to funding a national online network that links providers.
John Carroll
RHIOs have become a hot commodity on Capitol Hill, and Sen. Hillary Rodham Clinton has become one of their most visible champions.
With bipartisan harmony rarely seen in Washington D.C., Clinton has found that prominent Republicans will rally to her side urging new federal funds for RHIOs — regional health information organizations — that are intended to organize local data networks to connect providers.
RHIOs have become political favorites because of their promise to deliver on two thorny issues: raising quality and lowering cost. And offering to gin up some seed money to get more RHIOs in business is the kind of initiative that can muster an unorthodox group of political confederates. The New York senator has allied herself with former House Speaker Newt Gingrich and others as she negotiates a piece of the federal budget for health information technology with surgeon-cum-Senate Majority Leader Bill Frist.
Even as Washington closes ranks behind RHIOs, though, there's a lively discussion in health care circles about the long-term funding needs of the regional groups — and to what extent the creation of a national health care information technology system will need federal money to sustain and speed its development.
Signs of collective support coming from both sides of the aisle for HIT, though, haven't been lost on industry advocates.
"I think the broad movement is picking up a phenomenal amount of steam," says John Glaser, president of the eHealth Initiative and CIO at Partners HealthCare. "The amount of legislation in play today, it's kind of hard to find people who are against this."
The enthusiasm has even spread to the top of Health and Human Services, where Secretary Mike Leavitt recently committed much of his own personal time to chairing a new public/private committee on technology adoption.
"If you look at both the legislative and executive branches," says Glaser, "there's an energy level that is higher than it was a year ago."
The eHealth Initiative is currently sizing up the state of RHIOs in the country. By its last count 15 months ago, there were some 100 RHIOs in operation or being formed. Glaser thinks the new count will be as high as 130.
"Everyone, and I mean everyone, agrees on the goals and that this needs to be done for safety, efficiency, and higher quality," agrees consultant William Yasnoff, MD, PhD, a former HHS official who worked as senior adviser to the National Health Information Infrastructure Initiative and now advises a variety of communities on developing RHIOs. But even with the consensus in Washington, these are pioneering days in most of the RHIO world. "The situation, as it is, is a lot of talk," notes Yasnoff. "People are talking, but very few communities actually have anything operating."
Interoperable systems
RHIOs are expected to play an important role in reaching the Holy Grail of IT in health care: putting patient records online through interoperable systems constructed with commonly accepted tech standards. Just announcing the formation of a new RHIO can spark the kind of community buzz that can grab the attention of the small practices that are widely considered the laggards in electronics as well as the key to making an integrated system work, notes Glaser.
And the enthusiasm for RHIOs is evident far beyond the beltway. Massachusetts recently launched its own effort — the Massachusetts eHealth Collaborative — with a $50 million commitment from Blue Cross Blue Shield of Massachusetts. And a host of communities and states, from Vermont to California, are jumping on the bandwagon. In some cases, managed care organizations have been playing a supporting role, hoping to see the adoption of IT result in some significant savings and higher quality.
Paltry funding
But as much as everyone cheers the bipartisan support in Washington, the seed money they're discussing — $50 million — hardly qualifies as significant support when the math turns to the billions that will ultimately be required to pay for a national information infrastructure. For RHIOs to become a workable solution, they need to find ways to generate enough local cash to fund operations for the long term.
The Indiana Health Information Exchange, based in Indianapolis, thinks it has found a way to clear that first hurdle.
The CEOs of the five Indianapolis hospitals decided to turn over the job of reporting clinical lab reports to the exchange. By the end of this summer, all five hospitals will be channeling reports through the exchange, which is working with the locally-based Regenstrief Institute to manage the system. The exchange collects a fixed fee and a variable fee for getting the providers set up that is substantially less than the estimated 80 cents per message the data providers currently pay. Multiply that by about 5 million annual reports for the nine-county area, says IHIE chief operating officer Tom Penno, and you have enough cash flow to be in the black by the end of this year or the beginning of next.
Another RHIO has set its sights on cutting costs. Over the last seven years, the Northwest RHIO has spread from an original five Spokane hospitals to a total of 32 institutions in the region. And rather than try and create a profit center, says Tom Fritz, CEO of Inland Northwest Health Services and RHIO board member, they have been able to connect providers by focusing on ways to trim expenses. Just by centralizing data centers into one operation, he says, hospitals can save significant sums.
Besides, he says, the feds still haven't ponied up much money for the nitty-gritty work of connecting providers and patients.
"If you really look at the proposed numbers, it's not a lot of money to encourage and expand widespread adoption," he says, only an average of about $30,000 to $40,000 a hospital.
For many, the big step for the government in promoting electronic health records lies in tapping the huge Medicare purse. If the agency starts to tie payments to physicians' use of modern technology, the effect could be significant.
"My read is that if Medicare did nothing for two years, this movement would still keep going," says Glaser. But to speed the movement at a more rapid pace, "we'll need the feds to step up to the plate."
That's the common wisdom in much of the e-health arena. But Yasnoff, who's been working with RHIOs in Vermont and Washington state, disagrees.
Another approach
"The assumption is that government will need to pay for a new system," says the consultant. Yasnoff has offered up a different — patent pending — solution. He's suggesting that instead of building a federally subsidized national IT system in which all providers maintain uninterrupted access to individual health records — a complex and, to Yasnoff, unworkable proposition — what he calls an electronic health trust can be created in which individuals essentially bank their health records at a cost of $100 a year. With mass adoption, he says, that cost can be reduced by half.
The money, he says, can be paid by managed care companies under orders from the employers who contract the work. Patients will control access to their account. And providers can be paid a small fee each time they file a report with the trust, providing an average doctor about $10,000 in additional annual income and ensuring their involvement. The extra cost would amount to only 1 percent of new costs and offer a return many times over in savings.
That's an argument for private funding that may yet divide the upper circles of Washington politics. But for now, the powers that be are amicable on the topic of health care IT.
John Carroll, a freelance writer living near Austin, Texas, has been a Managed Care contributing editor for four years.
---
Our most popular topics on Managedcaremag.com
---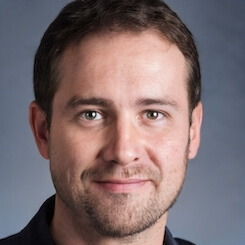 Paul Lendner ist ein praktizierender Experte im Bereich Gesundheit, Medizin und Fitness. Er schreibt bereits seit über 5 Jahren für das Managed Care Mag. Mit seinen Artikeln, die einen einzigartigen Expertenstatus nachweisen, liefert er unseren Lesern nicht nur Mehrwert, sondern auch Hilfestellung bei ihren Problemen.