Medical care involves choice, and often consumers go with the less expensive option when given all the facts
MANAGED CARE 

March

 

2007

. ©MediMedia USA
Medical care involves choice, and often consumers go with the less expensive option when given all the facts
MargaretAnn Cross
Contributing Editor
When making a choice between two or more medically acceptable treatment options for a disease or injury, a growing body of evidence suggests that the most important questions to ask patients begin with the words, "What do you value more…?"
Take Tina Brown-Stevenson, president of Aetna Integrated Informatics, who used to run for exercise. When she hurt her ankle, her orthopedist said that if she wanted to continue running, she would have to undergo surgery and all of the rehabilitation that would entail. Or, she could live with the limitations of her ankle the way it was and avoid the inconveniences and risks of an invasive procedure. "I told him to forget the surgery, and I started taking yoga instead," she says.
To each his own
A friend of hers with a similar injury, however, made another choice. "He flew himself from the East Coast to the West Coast to see a well-regarded specialist about his ankle. He is a tri-athlete, and he wanted to be able to continue to run marathons and swim and bike.
"What we have to acknowledge," she says, "is that a lot of decisions are based on nonclinical facts. My injury was just as bad as his injury, yet our decisions were very different."
Getting people to think about what matters most to them when it comes to making medical choices is a job that insurers are taking on. Health plans are increasingly giving members access to high-quality decision aids — often DVD- or Web-based tutorials and questionnaires — that go well beyond the typical information someone might find in a brochure or online.
Decision aids explain medical conditions, outline treatment options, and walk people through what to consider about their own lives and preferences when making a choice. Research shows that when people use these tools, more of them will make decisions like the one Brown-Stevenson made not to have surgery. Plus, patients are typically happier with their care overall after they've used a decision aid.
"The role of a health plan has always been to ensure that the care that is delivered is appropriate," says Paul Wallace, MD, medical director for health and productivity management programs at Kaiser Permanente's Permanente Federation. "Desirable outcomes are defined as much by the patient and his lifestyle as by classical clinical measures. Making sure the patient's values are considered is really a new dimension of appropriateness.
"It also just happens to hit a sweet spot where appropriateness will tend to lead to modest decreases in utilization but increases in overall satisfaction and outcomes. This is one of those opportunities we have to actually improve care."
Under the microscope
Decision aids are being developed and studied around the world. The Cochrane Collaboration, an international not-for-profit organization that compiles and evaluates evidence for health care treatments, has collected and reviewed 55 randomized clinical trials looking at the use of decision aids.
"We keep seeing the same results," says Annette O'Connor, PhD, a professor at the University of Ottawa in Canada and a senior scientist at the Ottawa Health Research Institute. "We are ready to declare a class effect. Decision aids improve knowledge and help people be more realistic about the chances of good and bad outcomes. They also improve participation in decision-making, reduce personal uncertainty, and reduce individuals' preference for aggressive surgical procedures relative to more conservative options by about 25 percent.
"Decision aids target the gray zones, where there is a lot of practice variation," she says. "And once patients are informed, they switch their preferences. There are many examples of the overuse of procedures, unrealistic expectations on the part of the patients, and unfounded enthusiasm on the part of the providers. Decision aids moderate that."
More than 500 decision aids are in various stages of development, with 200 available for use today, according to O'Connor's research. In the United States, decision aids are produced by a variety of organizations as well as partnerships between health plans and vendors.
Healthwise, a not-for-profit company, has developed more than 130 text- and graphic-filled decision aids. Health Dialog, a private care management company, has worked with the not-for-profit Foundation for Informed Medical Decision Making (FIMDM) to produce 27 comprehensive DVDs that cover about 90 percent of the most common preference-sensitive medical decisions; they are updated every 90 days if necessary. About 9 million people used decision aids last year, mostly through the Internet, according to O'Connor.
Dramatic growth
The growth in the use of decision aids has been dramatic, increasing by 100 times since 1997, when Health Dialog began working in the field, says George Bennett, PhD, chairman and CEO of Health Dialog. "We've reached the point where most large and regional health plans and employers believe that a care management program is not complete without them." There's room for significant growth to continue as health plans disseminate them to more members and other health plans and providers begin to offer them, he adds.
Decision aids use a wide variety of formats and media, but good ones have several key components, O'Connor says. They provide options that are tailored to the patient's situation, so that if she has stage four cancer, the decision aid presents stage four options; they communicate the benefits and harms of various options; they explain what it is like to experience an outcome; and they provide exercises that allow the patient to rate the benefits and harms in terms of what matters to her.
A Web-based Healthwise decision aid on whether to have surgery for a herniated disc, for example, outlines key evidence-based information to consider, explains surgical and nonsurgical options, offers comments from people who have been in a similar situation about what options they chose and what they thought about, and provides checklists and questionnaires for making the decision.
In one chart, the decision aid asks the patient to mark "yes," "no" or "unsure" for the following statement: "You are able to stick with a rehabilitation regimen for a number of weeks following surgery."
The tools should be designed to help patients have better discussions with their caregivers, O'Connor says. "They are an adjunct, not a replacement, for communication with a clinician."
Time is right
Health plans and provider organizations have been working to figure out how and when to give patients access to decision aids so that they are prepared to talk to their physicians at the right time. Other trends in health care make this a good time for the use of such decision aids to grow, experts say.
For instance, 116 million people are already seeking health care information on the Internet, according to Manhattan Research.
"When health plans see that an electronic referral for a specialist related to a herniated disk has been made, or they get a claim for a low-back MRI, that could trigger an e-mail to a patient that suggests he looks at a specific decision aid," says Donald W. Kemper, MPH, chairman and CEO at Healthwise.
The growth in consumer-directed health plans also has made more people aware of their role in health care decision-making, and CDHPs have been developing online tools to help members navigate their choices. "The movement to decision aids and the movement to consumer-directed health plans are driven by the same factors — a more educated population with access to information and the desire to be involved," Kemper says. "They fit together very nicely. The basic factors of consumerism in health care have brought both trends along at the same time."
For health plans, however, the biggest challenge is providing decision support based on the individual's particular moment in care, says Joshua Seidman, PhD, president of the Center for Information Therapy, an organization that is bringing insurers, providers, and others together to find effective ways to get people information. "The challenge for the health plan medical director in a lot of cases is figuring out how to tailor information appropriately, because each member needs something different."
Working on it
The Center for Shared Decision Making at Dartmouth-Hitchcock Medical Center, which uses a full library of videos and DVDs from the Foundation for Informed Medical Decision Making (FIMDM) and Health Dialog, has been working on this issue for years. Today, the center incorporates decision aids into several clinical programs and has found that distribution depends on the medical condition.
Patients who are newly diagnosed with breast cancer receive DVDs related to their specific diagnosis before going to see a surgeon. "We know from a patient's biopsy report which decision aid she's eligible for. So when a new breast cancer patient schedules an appointment with a surgeon, the scheduling staff schedules her first at the Center for Shared Medical Decision Making," says Kate Clay, the program director. "The surgeons don't have to do anything."
Patients stop by the center to check out the DVD, and they take it home to watch, Clay says. "They almost always watch it with a family member, and they watch it multiple times. There's huge value in that. Then your family knows what your choices are and what you are basing your decision on. Support from family members is very important for people who are making an elective surgery decision."
Patients are also well prepared for their visit with the surgeon, Clay adds. "We have been doing this for three years, and it has become the standard of care."
The use of decision aids is also becoming standard practice for hip and knee replacements at Dartmouth-Hitchcock. In that scenario, though, the physician refers the patient to the center for his decision aid. "The physician will tell the patient, 'You have osteoarthritis and are eligible for surgery or medical management. I am sending you to the Center for Shared Decision Making to pick up a video. After you watch it, let me know what you think,'" Clay says. That's different from breast cancer because with osteoarthritis the surgeon has to see the patient first to determine whether he is eligible for surgery.
Part of the process
While the point at which decision aids are used varies from condition to condition, it is important that they are part of the care process, Clay says. "The videos were available before we did the integration projects, but patients weren't using them. We had to design them into the way physicians practice."
Health Net, an insurer with about 1.2 million members, is working with its network physicians to encourage patients to use decision aids. The health plan, which has been distributing decision aid videos and DVDs from Health Dialog since 2004, also is using information technology to identify patients who may need a decision aid and has paired the use of the tool with its telephone-based health-coaching program, also delivered with Health Dialog.
"About 85 percent of members who have participated in coaching report that they feel it improves their ability to make decisions and improves their quality of care," says Lance Lang, MD, vice president and senior medical director of quality management at Health Net of California.
About 80,000 members a year take advantage of the health coaching, with about half of those calling in to request help and half being reached first by Health Net, Lang says. Today, about 20 percent of members who use decision aids chose a treatment that is more conservative than their doctor would have chosen for them, according to patient surveys.
"The key factor for our success is collaboration with our network physicians," Lang says. "We have great relationships with them, and many of them have capitated contracts. The biggest way this will evolve is that it will be knit tighter and tighter with our physicians.
"We have seen numerous studies on how well decision aids work when you are talking about 300 or 400 patients in an organization where the coaching is within the physician organization. For a health plan, we are talking about millions of patients, and figuring out how to do this on that scale is how this will evolve."
At Kaiser Permanente, the use of decision aids is part of the organization's overall effort to move toward more patient-centered care, Wallace says. Doctors routinely send their patients to the Kaiser Web site, which gives members access to both internally developed and Healthwise decision aids, and nurses who support patients through decisions on the phone are using a similar set of tools to guide their discussions. The decision aids can also be printed out for patients who would rather have hard copies.
Engage the clinicians
"Decision aids have helped us to consider patients' values more systematically. I expect the use of decision aids to grow rapidly, though we need to get them to patients in the way that will work best for them," Wallace says.
Health plans will be most successful if both clinicians and patients see decision aids as a resource, Wallace adds. "So the implementation issue on the plan side is to actively and effectively engage the appropriate clinicians and use them as advocates for the use of the tool. If you fall into the trap of managed care of the '90s, of having it appear as though the plan is trying to talk the patient out of something that the physician recommended, that's a nonstarter."
Still, he says, "That's at times easier said than done. The elephant in the room is that, at least in the fee-for-service world, a fair number of people make a lot of money off of doing interventions that are ultimately preference-sensitive. So if you decrease the actual demand on the patient side, you are potentially affecting the income of the physician or the facility that hosts those interventions."
Having insurers pay physicians for the time it takes them to use decision aids or incorporating the practice of shared decision making into pay-for-performance programs for providers could make a difference, experts suggest. While the use of decision aids will grow quickly in the next several years, these issues will need to be worked out.
Aetna's goal, says yoga-class-bound Brown-Stevenson, is to have the health plan, physicians, and members working together to help each person reach what is a different target for each individual — his own optimal health.
Interaction, customization next for decision aids
Decision aids are continuing to evolve to make the most of online communication. At Healthwise, a new generation of interactive decision aids is in the final stages of development, says Donald W. Kemper, MPH, chairman and CEO. "We've created a virtual coach. Consumers will get voice, animation, and graphical presentations. They are asked questions, and their answers will guide the way the information is presented back. It'll be like a 20-minute appointment with a personal health educator who is trained in guiding someone through medical decisions."
Health Dialog plans to move its decision aids to streaming video — compressed images that are sent over the Internet — either this year or next, says George Bennett, PhD, chairman and CEO. "It will be the same content as our DVDs, with voice and images."
The company is also working to further customize its decision aids, Bennett says. "When the Foundation for Informed Medical Decision Making created the first materials, they were able to include an individual patient's data and show him survival curves based on his age and his test results. In order to get things mass distributed on video, we had to give some of that up. Now that we have the Web, we are in the process of reconstructing that work so that we can offer significant customization again."
For further reading
Researchers have been working on standards for measuring the quality of decision aids and the quality of decisions that patients make after using these tools. For more information, see:
"Developing a Quality Criteria Framework for Patient Decision Aids: Online International Delphi Consensus Process," by G. Elwyn and A. O'Connor, et al, BMJ, August 2006.
"An Approach to Measuring the Quality of Breast Cancer Decisions," by K. Sepucha, E. Ozanne, K. Silvia, A. Partridge, and A.G. Mulley Jr., Patient Education and Counseling, February 2007.
"Modifying Unwarranted Variations in Health Care: Shared Decision Making Using Patient Decision Aids: A Review of the Evidence Base for Shared Decision Making," by A. O'Connor, H. Llewellyn-Thomas, and A. Flood, Health Affairs Web exclusive, October 2004.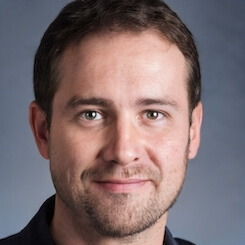 Paul Lendner ist ein praktizierender Experte im Bereich Gesundheit, Medizin und Fitness. Er schreibt bereits seit über 5 Jahren für das Managed Care Mag. Mit seinen Artikeln, die einen einzigartigen Expertenstatus nachweisen, liefert er unseren Lesern nicht nur Mehrwert, sondern auch Hilfestellung bei ihren Problemen.