Defining discretionary health care is no easy task, but it may be imperative for 'consumer' health plans seeking to get patients more involved
Defining discretionary health care is no easy task, but it may be imperative for 'consumer' health plans seeking to get patients more involved
If a woman is experiencing chronic back pain, her physician may recommend that she consider surgery, but whether she checks into the hospital or not will depend on a host of factors. In addition to weighing the clinical pros and cons, she may take into account her lifestyle, the distance she would have to travel for care, her out-of-pocket expenses, and perhaps her fear of surgery.
If a women falls and fractures her hip, however, the pain she experiences and the fact that she cannot walk will cause her to go to the emergency room, where an X–ray will clearly show the problem, a correct diagnosis will be made, and she'll be admitted to the hospital for treatment. This will happen regardless of whether she has insurance with a high deductible and even if she greatly dislikes being in the hospital.
The difference between the two, health care professionals say, is that one procedure is discretionary, and the other simply is not.
"We use the hip fracture for a baseline because treatment doesn't vary much across the country," says Megan McAndrew, editor of the Dartmouth Atlas of Health Care, which tracks geographic variations in health care. "It's a classic example of something for which everybody shares the same opinion about what to do."
Trouble is, very few health care services are so clear-cut. Defining exactly what health care is discretionary is an almost impossible task, one not even the government tackles, according to both the Agency for Healthcare Research and Quality and the Centers for Medicare & Medicaid Services.
Yet the topic could become increasingly important as consumer-directed health plans strive to design benefit packages and provide tools and information that will help members spend health care dollars wisely. For many insurers, the first step in creating a CDHP was to set up a high-deductible health plan with a health spending account. The next step is to provide decision-making tools and health care information that will help members keep their account balances — and the plan's overall health care expenses — in check.
Putting resources in place to help patients navigate a hip fracture diagnosis will not be as effective as providing information about back surgery, health plan executives and other experts say. So examining different ways in which discretionary care is studied, discussed, and used in policy making may help CDHPs better target areas in which consumer discretion can make a difference.
"We are on a learning curve for figuring out just how involved the consumer could and should be in health care decision making, but we are seeing real progress in recognizing the kinds of decisions where patient preference is clearly important," says Paul Wallace, MD, of Kaiser Permanente's Permanente Federation, the national collaboration of the Permanente Medical Groups.
Ever-rising costs
From the beginning, CDHPs have argued that giving consumers responsibility for the first health care dollars they spend each year could lower their utilization of health care services. It's a premise actuaries confirm and some employers see as a way of combating rising health care costs. Health care insurance premiums rose 8.8 percent from 2004 to 2005, with increased utilization of health care services accounting for about 43 percent of the increase, according to a PricewaterhouseCoopers report released in January. Growing consumer demand, new medical treatments, and more intensive diagnostic testing made up most of the increase in utilization, the consulting company found.
But many plans started without a clear picture of how much they would be able to change utilization.
"We knew that there was unnecessary care and defensive medicine, but we didn't know how much," says Robin Downey, vice president and head of product development at Aetna, which has operated its consumer-directed HealthFund group of products since 2001. "We also knew that consumers did not question their physicians, and that when you don't pay for something, you don't value it, and you consume more. If you are charged for something, you begin to evaluate its value."
So far, Aetna HealthFund members have been using more generic drugs and have been seeing primary care physicians less — and specialists more — than PPO members. They also call health coaches more often than people enrolled in PPOs, and HealthFund members with chronic conditions are receiving the same care they did in other plans, Downey says.
More study needed
"We're still at the very early stages of these plans, so we need to do a lot more studies. But we think, for example, that primary care visits are lower because members are looking at their discretionary spending. They're asking, 'Do I need to run to the primary care provider every time I'm sick?'"
The insurer plans to continue to enhance its numerous decision-making resources, including expanding the cost and quality data that it makes available to members. "If you educate members so that they can make more informed decisions," Downey says, "then you should be influencing discretionary spending."
The challenge lies in sorting out where consumers can best control their own demand, health care experts say. The use of the term discretionary in health care tends to be very informal, says Mark V. Pauly, PhD, a professor in the health care systems department at the University of Pennsylvania's Wharton School. "We often hear that emergency care is not discretionary, for example, but other care is. But in point of fact, a lot of care in emergency rooms isn't of that high of value and when you impose cost sharing for emergency room care, people decide not to visit. Based on economic theory, cost sharing impacts care to which consumers attach low value — if they aren't willing to pay for it out of their deductible, they must be attaching low value to it."
Others agree that everything in health care is potentially discretionary. "That includes heart surgery and cancer treatment — unless it is for me, my wife, or my kids," says Tom Getzen, executive director and CEO of the International Health Economics Association. "There really isn't a simple way of defining it. You often think about a basic set of health care that everybody should have, and anything else is discretionary," continues Getzen, who is also a professor in the department of insurance at Temple University. "But in practice, it's not so much that certain procedures are discretionary, it's that they are discretionary for certain people."
Part of the problem is that discretionary is defined along a spectrum, often depending on the availability of scientific evidence and clinical care guidelines, says Hoangmai H. Pham, MD, MPH, a senior health researcher for the Center for Studying Health System Change. "But guidelines are based on individual conditions; they are not necessarily going to help a physician manage a patient who has five conditions. They don't always take into account the age of the patients, their economic circumstances or other life circumstances, such as that they just live too far away to come in every day for a recommended course of care. The reality is that for the vast majority of clinical decisions, there aren't hard and fast rules for what is the right thing to do."
So when it comes to discretionary care, it's probably easier to define the inverse, Pham says.
The state of Oregon has made an effort to design a Medicaid health plan that covers the most important treatments. In the early 1990s, the Oregon Health Services Commission created a list of 750 condition-treatment pairs and ranked them in order of importance. To prioritize the list, they reviewed scientific evidence, spoke with physicians about the effectiveness of treatments, and polled state residents about what mattered most to them when it came to health care.
"The concept was that because there aren't enough resources to fund everything, the state legislature would be able to draw a funding line for what Medicaid would cover," says Lynn Read, Oregon's interim Medicaid director.
While the state and the federal government may not be able to agree on the usefulness of every treatment, looking at Oregon's prioritized list, which is available online, could be helpful to consumer-directed health plans hoping to influence consumer behavior, says Darren D. Coffman, executive director of the Oregon Health Services Commission.
Items at the top of the list include treatment for head injury and type 1 diabetes, while those at the bottom include gastrointestinal conditions with no effective treatments and cosmetic dental services. "The things at the bottom of the list are there for a reason," Coffman says. "The treatments are either not effective — and knowing that might make a difference in the decisions people make — or they are conditions for which home management is as effective as going to a doctor's office."
Conditions that can be self-managed may be a good place to start when it comes to CDHPs getting targeted information to consumers, says Judith Hibbard, PhD, a professor in the department of planning, public policy, and management at the University of Oregon. Hibbard has studied the effect of self-care manuals on the utilization of care for "time-limited acute systems" — conditions that could be handled without medical care.
Utilization affected
"We saw that by giving people self-care manuals, it affected utilization within this category," Hibbard says. She's now looking at the effect of consumer-directed health care on that same category of conditions as part of a three-year study on one employer's experience with the health plan design.
Once an individual does decide to see a physician, he can and should have a say in the care he ultimately receives, health care experts say. At Dartmouth, research by John E. Wennberg, MD, and colleagues long ago demonstrated that people receive varying levels of care for the same condition, depending on where they lived. This work is the basis of the Dartmouth Atlas of Health Care and is behind the Center for Shared Decision Making and the Foundation for Informed Medical Decision Making as well. The Center for Shared Decision Making is studying the incorporation of decision aids into the care process. When women are diagnosed with a disease such as breast cancer at Dartmouth-Hitchcock Medical Center, they may be given traditional counseling as well as access to resources such as videos and questionnaires that lead them through the process of deciding whether to have a lumpectomy or a mastectomy, says Kate Clay, program director.
"We have learned that these decision aids do not change a patient's mind if she has made a decision, but they do move patients off the fence if they are unsure. They are also more likely to make a choice that aligns with their values and in the end be more comfortable with their choice and have fewer regrets."
Not black and white
Decision aids are most often developed for the "gray areas" of health care, where there is no black-and-white answer, says Annette O'Connor, PhD, a senior scientist at the Ottawa Health Research Institute and a professor at the University of Ottawa in Canada. "A patient decision aid provides people with options for things that are discretionary. For example, there's no decision aid on whether to take an antibiotic for an infection, or whether to take insulin for type 1 diabetes. But there are decision aids for things for which there is more than one medically reasonable option."
In the case of prostate cancer, for example, patients may be asked to decide between having surgery and radiation, both of which can have serious side effects. "Decision aids help patients look at all of the options," O'Connor says.
Kaiser Permanente uses decision aids developed in-house and by Healthwise, Wallace says. "Physicians are increasingly seeing the value of coming up with organized ways for patients to work through information on their own, using things like decision aids. It's hard for physicians to take the time to help someone sort through all of the nuances of a decision, and in many ways, these decision aids are at least as good if not better than time in the medical office to allow patients to think through their options."
Identifying the gray zone areas in which such tools are helpful is important, O'Connor says. "If you compare what happens with standard counseling with what happens with a decision aid plus standard counseling, there's about a 25 percent reduction in the rates of the procedures, on average," she says. "If you have something serious, the normal inclination is just to say, cut it out and get rid of it. But the preference for surgery declines when people find out that there are other less aggressive procedures that might work just as well and that surgery is not without its harm."
It's difficult for patients to admit that much in medicine isn't certain, O'Connor says. "Most people don't find that very comforting. But I think that they need to learn about the gray zones and about the role they can have in those decisions."
It is great to get patients more involved, but they often can't steer through decisions by themselves, in part because of preconceived ideas about what health care services are discretionary, says Pham. "Patients need a whole lot of information and hand-holding because they don't have the clinical background to judge how discretionary something is. In terms of their potential discomfort or how many times they would have to come back to see the physician, they need a lot of guidance."
Health plans that put information on a Web site or provide support such as a nurse call line might not be doing enough, because patients still have to take action and seek the information, says Meredith Rosenthal, PhD, an assistant professor of health economics and policy at the Harvard School of Public Health. Intervening with information is more of a challenge, but health plans should look for a point of engagement, such as when someone is diagnosed, and have health coaches call them — perhaps even requiring that members get such help with decisions before they'll pay for procedures, she suggests.
The ideal person to give information to patients is the physician, at the time of care, because the physician knows the stage of the patient's disease and what information would be most relevant, O'Connor says. At Dartmouth, the Center for Shared Decision Making is talking with several health plans about compensating providers for using decision aids, Clay says.
"Patients using discretion in medicine is a new concept," O'Connor says. "People use discretion when it comes to dental treatment, where even in Canada most people pay out of pocket for most services — whenever something new or expensive in dental care comes up, we take a careful look at that. We aren't as good when it comes to medical care."
But people will get better at it, she says. "It's encouraging to see the next generation of patients getting interested in participating."
Making HSAs more discretionary
Health savings accounts can be improved for those with chronic illnesses and for others by building discretion into their design, says John C. Goodman, president of the National Center for Policy Analysis, a conservative not-for-profit public policy research organization.
"In health care, there are thousands of minor decisions that have to be made, and depending on how those decisions are made, we can spend a lot more money or a lot less money," Goodman says.
He is advocating more flexible HSAs. Changes could include allowing employers to put more money into the accounts of people who are chronically ill; allowing people to pay for convenient telephone and e-mail consultations with physicians using their accounts; and allowing insurers to create innovative benefit structures that vary the deductible based on what type of services were being used, he says.
"Virtually no one pays physicians to talk to patients on the phone, but a lot of things could be done by phone and e-mail," he says. "Through HSAs, we could give people an opportunity to pay for services that they use. We can change the way medicine is practiced." This type of arrangement would especially benefit the chronically ill, who have more frequent interactions with physicians, he says.
Designed for the healthy?
"The HSAs that you see in the market today were basically designed for healthy people," Goodman says. "They were not designed for sick people. But they could be. We need for the market to experiment and innovate with different designs for different people. We can't think that the tax-writing committees of the U.S. Congress are going to discover the best health insurance plan, because they are not."
President Bush has proposed allowing employers to make special deposits to the HSAs of people with chronic illnesses — a good start, he says.
The United States could look to South Africa, where health savings account plans have developed in an unregulated market and today are often based on ideas of discretionary spending, Goodman says. "In a typical plan in South Africa, you would not have any deductible if you went into a hospital, because they believe that you can't really exercise discretion in a hospital. But they have high deductibles for outpatient care, where there is a lot of discretion.
"It is similar for most drugs," he says, "If it is a drug you really should be taking, the deductible could drop to zero. They are able to vary deductibles and give people incentives to exercise discretion where it's appropriate — and not exercise discretion where it's not appropriate. To me that makes so much more sense than what we're doing."
CDHPs aid decision-making process
A physician who hands a patient a prescription today just may be stopped before walking out of the exam room. He may have to wait as the patient pulls out his cell phone, logs onto a Web site, punches in the name of the drug, and views a list of medications in the same class, organized by price. Together, the physician and patient could then decide which would be best for the patient's medical condition — as well as the balance in his health savings account.
Lumenos, a consumer-directed health plan administrator that is owned by WellPoint, has developed such an application for its members. The reason, says chief strategy officer Douglas M. Kronenberg, is that pharmacy purchases are the closest thing in health care to a retail purchase, and members have shown a strong interest in finding the best deal when it comes to using their spending accounts to purchase medications. About 92 percent of members buy generic drugs when they are available, for example.
But pharmacy is fairly straightforward. Getting consumers involved in making more complex health care decisions, such as whether to have surgery, is a much more difficult task, Kronenberg concedes.
Lumenos is rolling out a Web-based tool called graphic surgery that enables members to watch animated, step-by-step videos of high volume procedures such as hysterectomies and heart surgeries. The company also has a surgical support nurse answer questions about surgeries via a help line.
Knowing the questions
The goal, Kronenberg says, is to reduce unnecessary surgeries and to get people better educated so that when they do have surgery, they know what questions to ask their physicians. People recover more quickly when they understand what has taken place, he says.
By designing benefit plans and providing tools that target specific spending, health plans are identifying what they think is discretionary and what is not, says Meredith Rosenthal, PhD, assistant professor of health economics and policy at the Harvard School of Public Health.
For example
Some CDHPs cover preventive care and maintenance drugs for chronic conditions from the first dollar, which means that members do not have to dip into their health savings or reimbursement accounts to pay for them, she says.
"In all of the programs we have in place, preventive services are covered on a 100 percent basis without taking money out of the account, so they are not discretionary," Kronenberg says. "We don't want people to not get these services because they want to save the money. We see the overall spending for preventive services running at about twice the national level — about 5 percent of our total claims go to preventive services."
Discretionary spending may also be defined in part by the type of spending account a member has, Kronenberg points out. Health reimbursement accounts, which are funded by employers, can typically only be used to cover traditionally insured services. Some employers, however, allow employees to use them to pay for services such as LASIK eye surgery, which is not usually covered by health plans, Kronenberg says. By law, health savings accounts, which are funded by employees, can be used to pay for any qualified medical expense. That includes over-the-counter medication and dental expenses.
"People aren't running down their accounts on those kinds of discretionary spends," Kronenberg says. "We just don't see it. People tend to save their money."
For further reading
"Modifying Unwarranted Variations in Health Care: Shared Decision Making Using Patient Decision Aids." Annette O'Connor, et al. Health Affairs: 63–72, October 2004.
"Making HSAs Better," John C. Goodman. «https://www.ncpa.org/pub/ba/ba518/»
"The Business Case for Information Therapy in Health Plans," Donald W. Kemper. «https://www.informationtherapy.org/whitepapers/index.cfm»
"The Factors Fueling Rising Healthcare Costs 2006," PriceWaterHouseCoopers for America's Health Insurance Plans, January 2006. «https://www.ahip.org/content/pressrelease.aspx?docid=14702»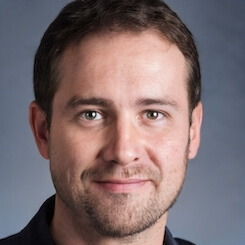 Paul Lendner ist ein praktizierender Experte im Bereich Gesundheit, Medizin und Fitness. Er schreibt bereits seit über 5 Jahren für das Managed Care Mag. Mit seinen Artikeln, die einen einzigartigen Expertenstatus nachweisen, liefert er unseren Lesern nicht nur Mehrwert, sondern auch Hilfestellung bei ihren Problemen.