Online tools and an emphasis on patient-provider communication encourage more utilization of preventive medicine
Aetna officials didn't exactly cry "eureka!" when they released results of a study of their consumer-directed health plans, but they were proud of the results: Employers that replaced traditional PPOs with Aetna's HealthFund plans saved $22 million over five years for every 10,000 members, the company says.
In 2010, HealthFund members themselves spent 7 percent less on overall health care costs while, at the same time, getting more preventive care. The study, "Solving for Today. Preparing for Tomorrow," is based on claims as well as an analysis of how people use online tools. Information was collected from about 2.3 million Aetna members.
Employers save too
Note: Average savings on PMPM basis
Source: "Solving for Today. Preparing for Tomorrow," Aetna, December 2011
Employers that offered only HealthFund plans saw the biggest savings, but those that included CDHPs as one option (workers could instead choose a PPO) still saved a fair amount, the company says. Employers that offered the Aetna HealthFund in conjuction with either a health savings account (HSA) or a health reimbursement account (HRA) saved $8 million over five years for every 10,000 members.
Removing the mystery
Chris Riedl, Aetna's head of "consumerism" and product innovation, says that HealthFund's success rests on presenting clear information. "Historically health care is the one big service or product that exists where costs are not known. Typically members don't know what they will pay until that explanation of benefits comes in the mail. We're taking that mystery away."
It involved opening a dialogue between a member and physician or pharmacist over the value and cost of generic drugs and the cost and quality of MRI facilities, for example.
That decisiveness, according to Aetna officials, is especially evident in utilization of preventive care.
HealthFund members use generic drugs at a higher rate than members in PPO plans. This reduces their prescription drug costs and generates approximately 4 percent pharmacy savings for employers.
HealthFund members with congestive heart failure, diabetes, high blood pressure, and high cholesterol use prescription drugs for their conditions at rates similar to PPO members.
HealthFund members are screened for colorectal cancer, cervical cancer, and prostate cancer at a higher rate than people in Aetna's PPO plans. They also get more mammograms and immunizations.
HealthFund members with diabetes get the appropriate screenings for blood sugar and cholesterol more frequently than diabetic members in PPO plans.
Aetna's executives say that their "member payment estimator" is a particularly effective tool. It helps beneficiaries make decisions about where to go for care and what care to get. "It helps patients predict or estimate what their out-of-pocket costs will be before receiving care and allows them to compare estimates across providers so that they can make lower-cost decisions if that's something that they are interested in doing," says Riedl. "Members can also use other tools to do things like take a health assessment online and gather information that can help them really have a dialogue with their physicians about where they want to receive care."
Slight difference
While HealthFund plans featuring HSAs and HRAs both showed savings and encouraged more attention to preventive care, there were shades of difference, says Riedl. Members with the HSA plans showed greater levels of savings and use of preventive care. In addition, HSA members save some of their available account dollars, while the majority of members with HRA plans use their entire fund.
"What we believe we are seeing is that with the HRAs, because most of those dollars are funded by the employer, there's a little bit of difference in terms of how those dollars are viewed compared with the HSA, where that's actually the participant's money," says Riedl. "That's why we see more favorable results with the HSA versus the HRA, although both perform better than a traditional PPO plan."
Aetna has tracked the effectiveness of HealthFund for eight years. "We were the first national health insurer to offer consumer-directed products," says Riedl. "There was skepticism about whether these plans were going to deliver, and we felt it was important to study them. We wanted to address the concerns individuals had in the earlier years concerning the higher out-of-pocket deductibles and cost sharing. Would people be getting the care that they needed?"
Aetna wanted members to have the tools and assistance needed to navigate the health care system, maximizing their benefits by getting the best care for their HSA and HRA dollars.
"Plan sponsors change their benefit strategies over time, so they may initially just be offering consumer-directed health plans as one option to their employees," says Riedl. "As employers move toward full replacement with consumer-directed plans, they generally place a greater emphasis on plan design strategies and communicating with their employees on how to maximize their benefits."
Engagement
That, hopefully, leads to better decisions. "They can decide whether they want to spend those dollars now for a doctor's visit," says Riedl. "Do I want to save them for future health care events that I know are going to maybe cost more out of pocket? Or, in some situations, such as the HSA, saving those dollars as a retirement vehicle? The important thing to know is that a consumer-driven plan is not just about plan design. It's really about engagement."
Riedl notes that the study includes all age categories up to 65.
The 7 percent less on overall health care costs that the HealthFund members spend stems very much from consumer engagement, says Riedl. "Even though they are spending less overall, they are getting higher rates of routine care and higher rates of chronic and preventive care. The study results show that our members are not forgoing care, which was a prediction early on when these plans came out. They are also having lower emergency room costs as well."
The HealthFund members' ER costs were 9 percent lower.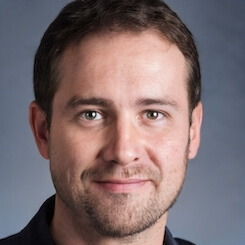 Paul Lendner ist ein praktizierender Experte im Bereich Gesundheit, Medizin und Fitness. Er schreibt bereits seit über 5 Jahren für das Managed Care Mag. Mit seinen Artikeln, die einen einzigartigen Expertenstatus nachweisen, liefert er unseren Lesern nicht nur Mehrwert, sondern auch Hilfestellung bei ihren Problemen.