Surgeons in nine hospitals formed a study group and then hit the road to learn from peers. Outcomes improved dramatically.
It started in 1987 with a road trip to regional hospitals by several New England heart surgeons who had been irritated by recently released federal mortality reports. Sixteen years and about 140,000 angioplasties, bypasses, and valve replacements later, surgeons and researchers calling themselves the Northern New England Cardiovascular Disease Study Group in Lebanon, N.H., are improving cardiovascular care by using what they learned on that first excursion and dozens more. Cardiac surgeons and cardiologists at the nine regional hospitals participating in NNECDSG share their experience to an unprecedented degree, and therein lies a cautionary tale for managed care.
Collaboration necessary
"Health plan directors have an important role to play to improve cardiovascular care through institutional collaboration," says Gerald T. O'Connor, PhD, NNECDSG research director, one of the group's founders, and a professor of medicine at Dartmouth Medical School in Hanover, N.H. "But too often, HMOs foster competition among hospitals, and it's collaboration that saves lives."
Managed care is beginning to understand that, say some medical directors. "We are beginning to learn how to encourage cooperation, not only among providers but among ourselves," says Ron Hunt, MD, medical director of Blue Cross Blue Shield of Georgia. He favors sharing data to reduce medical errors and promote the creation of practice guidelines. "We should share what we know," says Hunt. "It makes for better medicine."
Robert Chabon, MD, medical director of Community Health Plan in St. Joseph, Mo., says that enhanced collaboration among hospitals and doctors is overdue. "I would hope we are well past the debate on whether evidence-based medicine is a good thing," says Chabon, "but concepts in medicine advance so slowly. Collaboration — communication among providers and plans — is the most cost-effective way to improve care."
Quality improvement — what NNECDSG calls care interventions — is the group's raison d'être. Interventions result from observation, and quality improvement comes from a willingness to share those observations.
4 conclusions
To that end, NNECDSG develops and maintains data registries and an outcomes reporting system for member hospitals; develops decision support tools such as protocols, charts, and forms; and organizes quality improvement programs. According to O'Connor, their work has led to four conclusions about the value of collaborative research and observation:
It is possible to collect accurate data and adjust case mix accurately.
Real differences exist in the outcomes of clinical care.
It is possible to determine and evaluate the etiology of variability in outcomes.
It is possible to make genuine improvements in clinical care.
At the core of NNECDSG are the road trips. There are regional meetings three times a year that are attended by over 100 clinicians, administrators and researchers.
There are also benchmarking site visits. Teams visit other medical centers. They stand in the operating room and watch how a heart surgeon does his job, where the nurses stand, where medications are placed, how anesthesia is administered and IVs are prepared — everything associated with a procedure.
After the operation, the visitors meet with the surgery team, including nurses, and describe to the host team what they saw.
Their recount is anecdotal, not critical. They ask questions, then come home and write a report, not a critique.
"The most valuable part of all this is when they are in the car together," says Stephen Plume, MD, professor emeritus of surgery and community and family medicine at Dartmouth Medical School, a retired staff surgeon at the Dartmouth-Hitchcock Medical Center, both in New Hampshire, and one of the founders of NNECDSG. "They talk to each other, this group of people who work together but rarely have time to meet at work. And the other invaluable part of this is when the two groups from two hospitals sit and talk. What comes from that is amazing."
"Remarkable" stuff
What comes from that is better care. Every couple of years, NNECDSG produces a book that outlines what group members have learned about improving care by compiling published papers and describing ongoing studies. The book is available to anyone, anywhere.
"The stuff we learn is remarkable," says Plume. "For example, a profusionist running the heart-lung machine during surgery noticed and mentioned during a visit that a variation occurring in blood count during surgery might be related to outcomes. Data showed that it did, that there is a direct linear relationship between the red blood cell count and mortality, and that now determines how low we allow the count to go."
Another example is the use of aspirin, which is helpful in avoiding blood clots. According to Plume, the conventional wisdom had been that aspirin therapy should be discontinued weeks before surgery because it could promote internal bleeding. Not all hospitals did that, however, and when NNECDSG members examined the data from hospitals that didn't follow the conventional wisdom, they discovered no evidence of a detrimental effect. Now, member hospitals prescribe aspirin right up to surgery, says Plume. (See "Eight Processes")
The collaboration O'Connor and Plume talk about may be quite rare, says Mark R. Chassin, MD, professor and chairman of the Department of Health Policy at the Mount Sinai School of Medicine and a former commissioner of the New York State Department of Health. "I think the chance of the northern New England method working in New York is about as close to zero as you can get," he recently told PBS newsman Hedrick Smith. "There are too many institutions, too many egos, and too much competition."
Chassin, O'Connor, and others say that managed care contributes to that competition. "HMOs tend to point to a single institution and say 'That one is the best,' so institutions strive to get that ranking rather than work together to improve specific procedures," contends O'Connor.
That kind of competition also produces an atmosphere of blame within an institution. It not only fails to improve care but damages the practice of medicine. "No surgeon ever gets up in the morning and says 'I'm going out today and deliver substandard care,'" says O'Connor. "Blame only yields denial."
Government also plays a role in fostering institutional competition. In fact, it was frustration with what was then the Health Care Financing Administration, now the Centers for Medicare and Medicaid Services, that led to the first road trip and creation of NNECDSG.
Controversial report
In 1986, HCFA issued a report ranking 5,500 hospitals' Medicare beneficiary mortality rates for specific procedures, including coronary artery bypass grafts. The report, "Medicare Hospital Mortality Information," angered a lot of doctors, who said that it failed to adjust for differences in patient demographics.
"There was a big uproar, because it was the first that actually ranked and identified hospitals by mortalities," says Plume. "People, including us, said the report was unfair and didn't properly reflect the demographic mix different hospitals contend with. So we set out to gather our own data and prove the HCFA study wrong."
By 1990, Plume, O'Connor, and colleagues had traveled to all the hospitals that performed heart surgery in their region, observing and gathering data on CABG and other procedures. To their surprise, they found HCFA more right than wrong.
"We found that in our region, at least, the variation in mortality rates they reported for CABG was not due to patient mix, but was greatly affected by processes and procedures we felt we could do something about," says Plume.
It was a sobering realization, says Plume, and changed the way heart surgery is performed in New England. It was the beginning of an effort that has saved more than 1,000 lives, he says.
For example, the group found that the use of three intervention techniques — feedback among hospitals and treatment teams on outcome data, training in continuous quality improvement techniques, and visits to other hospitals — resulted in a 24 percent reduction in CABG mortality rates over three years in the mid-1990s.
"We were able to change important processes of clinical care and to create a uniform approach to patients of different predicted risks," says O'Connor. "For example, a focused regional intervention produced a significantly reduced mortality from fatal low-output heart failure after CABG."
Future of care
According to James Nuckolls, MD, medical director of the 180-physician Carillon Medical Group in Galax, Va., that kind of cooperation may be the future of medical care. "The more information available, the more doctors talk to each other and are encouraged to learn from each other, the better medicine we practice," says Nuckolls.
Collaboration need not be based on road trips or even direct observation, says Peter Kongstvedt, MD, a consultant and researcher at Cap Gemini. Emerging technologies, such as computerized provider order entry and electronic medical records, are making it easier to monitor care to avoid error and to collect the data necessary to develop best practices. What is needed is a willingness to share the data, he says.
It is in the best interest of payers to encourage collaboration, says Beau Carter, executive director of the Integrated Healthcare Association in California, a coalition of state health plans and employers.
His organization has analyzed claims data to create a pay-for-performance incentive system. "Some plans are willing to come together to do the right thing by measuring and rewarding quality care," he contends. "The first obstacle is overcoming the distrust built up in the system between health plans and doctors."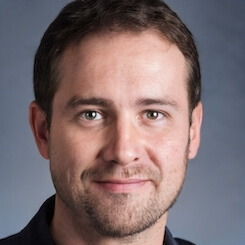 Paul Lendner ist ein praktizierender Experte im Bereich Gesundheit, Medizin und Fitness. Er schreibt bereits seit über 5 Jahren für das Managed Care Mag. Mit seinen Artikeln, die einen einzigartigen Expertenstatus nachweisen, liefert er unseren Lesern nicht nur Mehrwert, sondern auch Hilfestellung bei ihren Problemen.